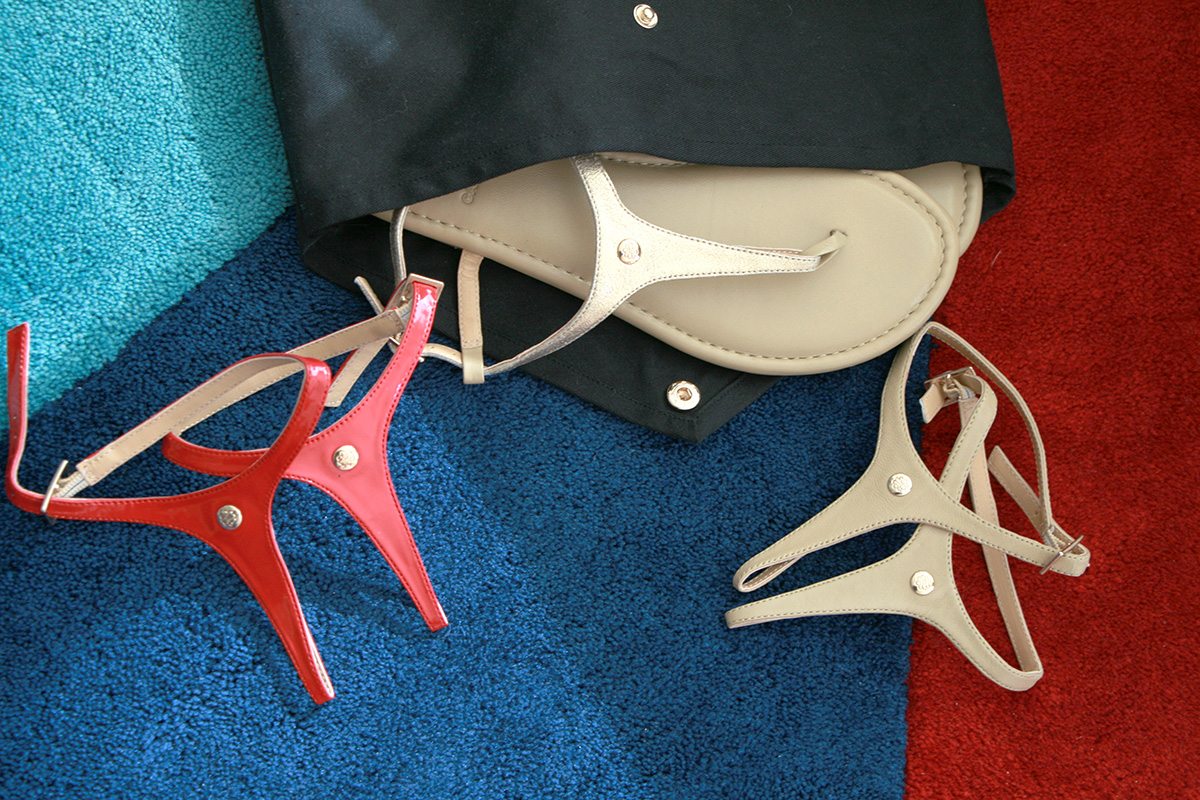 Travel Hack: The Cambiami Sandals That Change Strap Color For Multiple Uses!
Posted on
18 October, 2016
If you know me a little bit, you know that there's nothing I love more than products that make my travels easier, comfortable and still very stylish. I have talked about the day-to-night super cool ADAY Trackpants, the pocket size Talaria ballerinas, and the reimagined shoelaces HICKIES, and now we've found a brand of sandals that I ADORE.
Meet Cambiami, a revolutionary shoewear brand that allows you to have dozens of pair of shoes without taking any space in your closet or your bag! How? They have invented a system that helps you change the color of your strap while maintaining the same structure and elegant look. It's the basic sandal every woman should have in their closet, only instead of buying multiple pairs to match your different outfits, you can just change the color of your strap!
It sounds so easy and when I saw them I wondered "gosh, this is an issue I have struggled with all my life, how didn't I think about this before?", but I'm grateful that Diane Licht did and we don't have to choose between brown or white because now we can have both!
"I started Cambiami after becoming frustrated overpacking for a vacation and constantly wasting money on baggage fees. I wanted women to be able to still have their same sandal looks without sacrificing fashion for function. We also added memory foam to our bases to make them comfortable to wear day to night", Diane explains.
Indeed, these sandals are very comfortable. The soft sole allows you to walk for hours. I have the tan leather sandal with the champagne, red and tan straps and about to receive the pop of color set. You can choose from a wide variety of colors, from solid to patterns, and also different sole colors. You can create your own package or select one of their sets. So far, my feet haven't stained the sole, so that's a great sign for a long lasting shoe.
To change the strap is pretty simple, you can find an explanation here, but with a simple unclip and snap you can completely change your look. This is particularly helpful when traveling, especially to summer destinations. They come in a cloth case where you can put your sandal and preferred straps in and it does not occupy much space. The attention to detail is also interesting to notice since they have made sure the finish of the sandal is exceptional.
If you are in Canada, you might have to wait a little bit while they open for shipping to the country, but you might know a few tricks if you live close to the border 😉 I'd recommend these sandals any day, especially if you love a travel hack that keeps you stylish and comfortable while traveling. Ready? Grab a pair here!