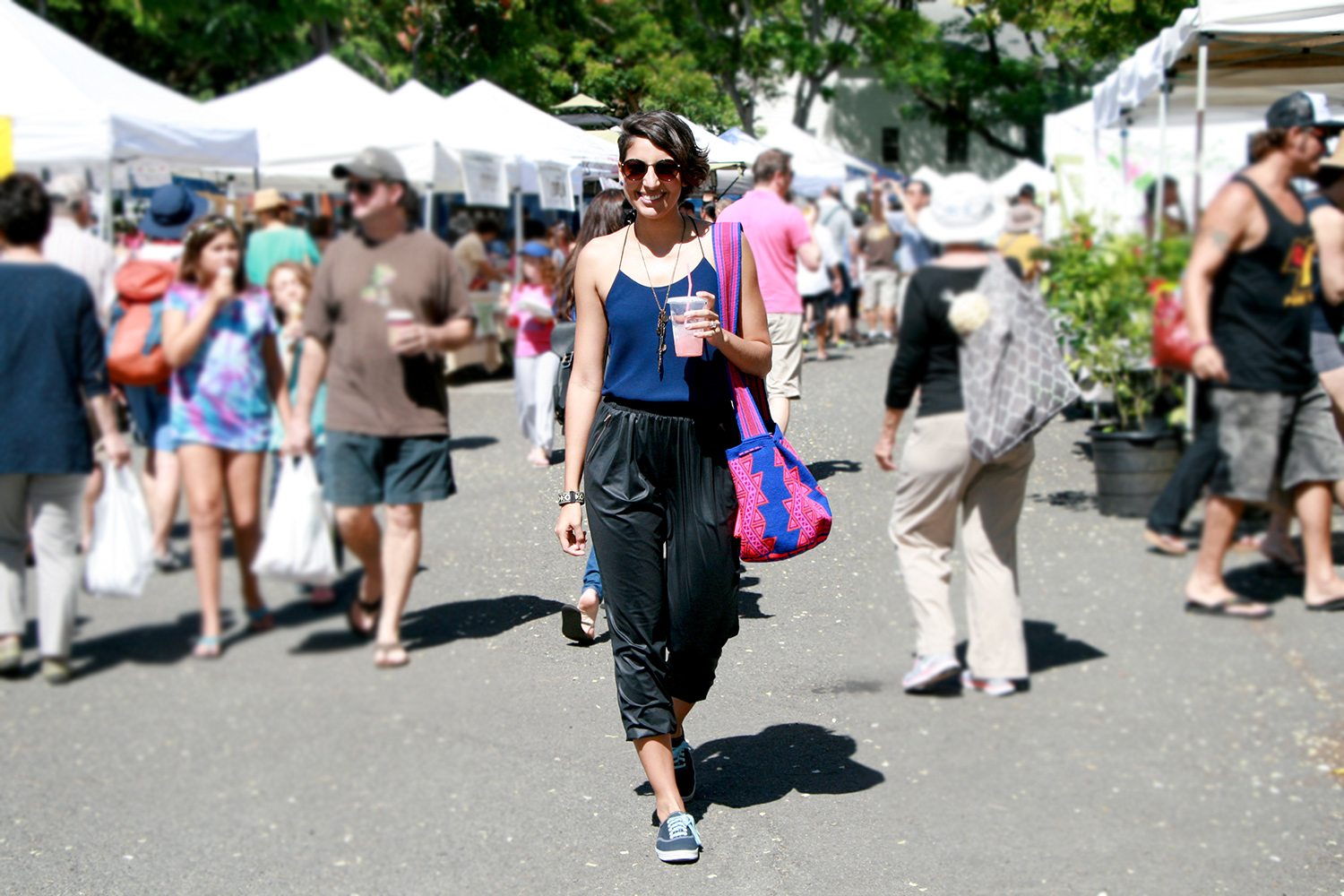 ADAY's Track Pants: Hands Down Your New Favorite Pair of Pants
When I started wearing the ADAY Hail Yes trackpants my life changed. I can't stress enough how awesome they are, the fabric is very light, fresh, resistant, quick to dry, comfortable and stretchy, which makes a good case for a multi-purpose piece. From a pilates class to a dinner party, the ADAY track pants can be worn with your sneakers or your high heels. This New York-based brand designs comfortable clothing for busy and stylish women who can't afford to waste time to change outfits all the time. You might have seen me already in multiple Instagram photos wearing the pants.
They are especially useful for traveling because they don't get wrinkled and are very versatile in how you can wear them. Cinched at the waist and tapered at the ankles make for a loose and comfortable fit. This also comes particularly handy when flying because loose fitting clothes do not restrict blood circulation, which if you travel often, this is something you should really pay attention to. I have stopped wearing jeans altogether and have replaced them with these pants. I'm just waiting for new styles and colors to come out so I can have more than one pair 😉
Forget about leggings and  yoga pants [you are not working out on the plane], with the ADAY pants you are not only going to be comfortable but also look very fashionable. The rose gold zips also give an extra touch of attention to detail and complete the pants for a perfect wear. Every time I wear them, I get compliments from both men and women and I look effortlessly chic.
If you want to try them out, check ADAY's website and use the code hayorocks to get $10 off on your purchase!
Other products in these photographs:
Native shoes. The all-white Jefferson shoes are waterproof, hand washable, shock absorbent and odor resistant. Also voted most likely to fend off an alien invasion. 😉
Photos © Hayo Magazine