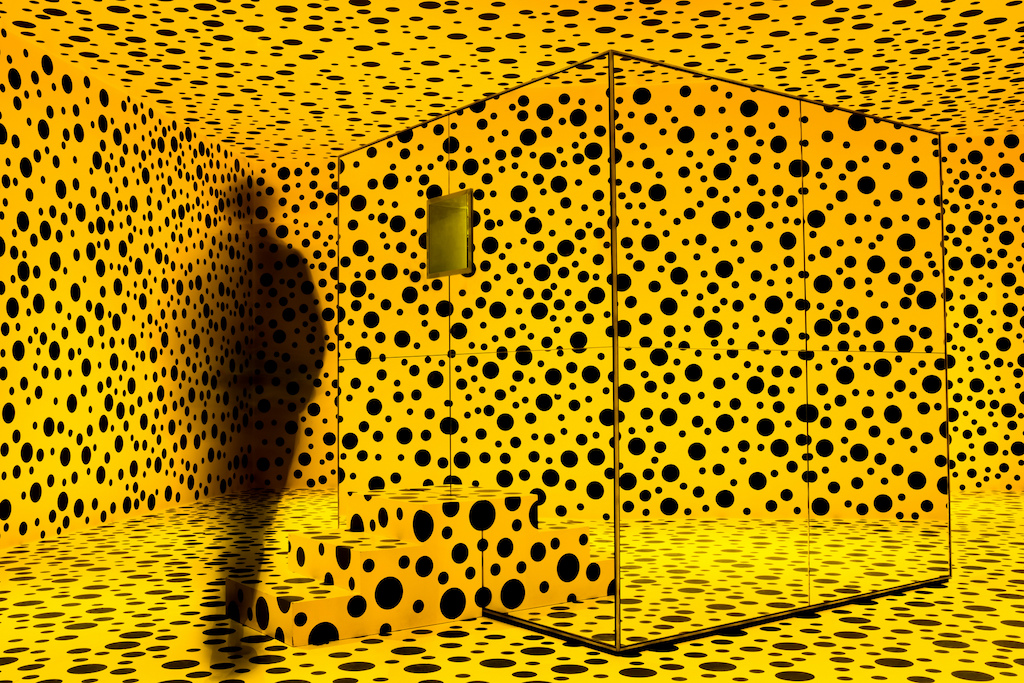 Yayoi Kusama Museum Set to Open this October in Tokyo, Japan
Posted on
5 September, 2017
Yayoi Kusama's legendary work has been on display at the Seattle Art Museum since June 30th and is running until this coming Sunday, Sept 10th. The exhibit, aptly named Infinity Mirrors, is Kusama's form of 'examining the single dot that is her own life' as she puts it.  The multi-reflective installations, paintings, sculptures, and drawings shown in the exhibit are all the product of her immensely creative 65 year career, and she shows no signs of slowing down.
Set to open October 1st of this year, Yayoi's Museum will be a five-storey museum, structured in the shape of a giant lantern, that will house 2 storeys of exhibition space, an outdoor garden space, reading room, materials archive, and gift shop, as well as, of course Yayoi's famous infinity installations.
Although the launch of the museum is roughly a month away, tickets already went on sale on August 28th for the equivalent of $7.08 CAD (1000 YEN). For those travelling to Tokyo in the fall, make sure you stop at Yayoi's Museum for what is sure to be an amazing and immersive art experience.
Full story on Dazed.
Featured Image: Kristoffer Trolle