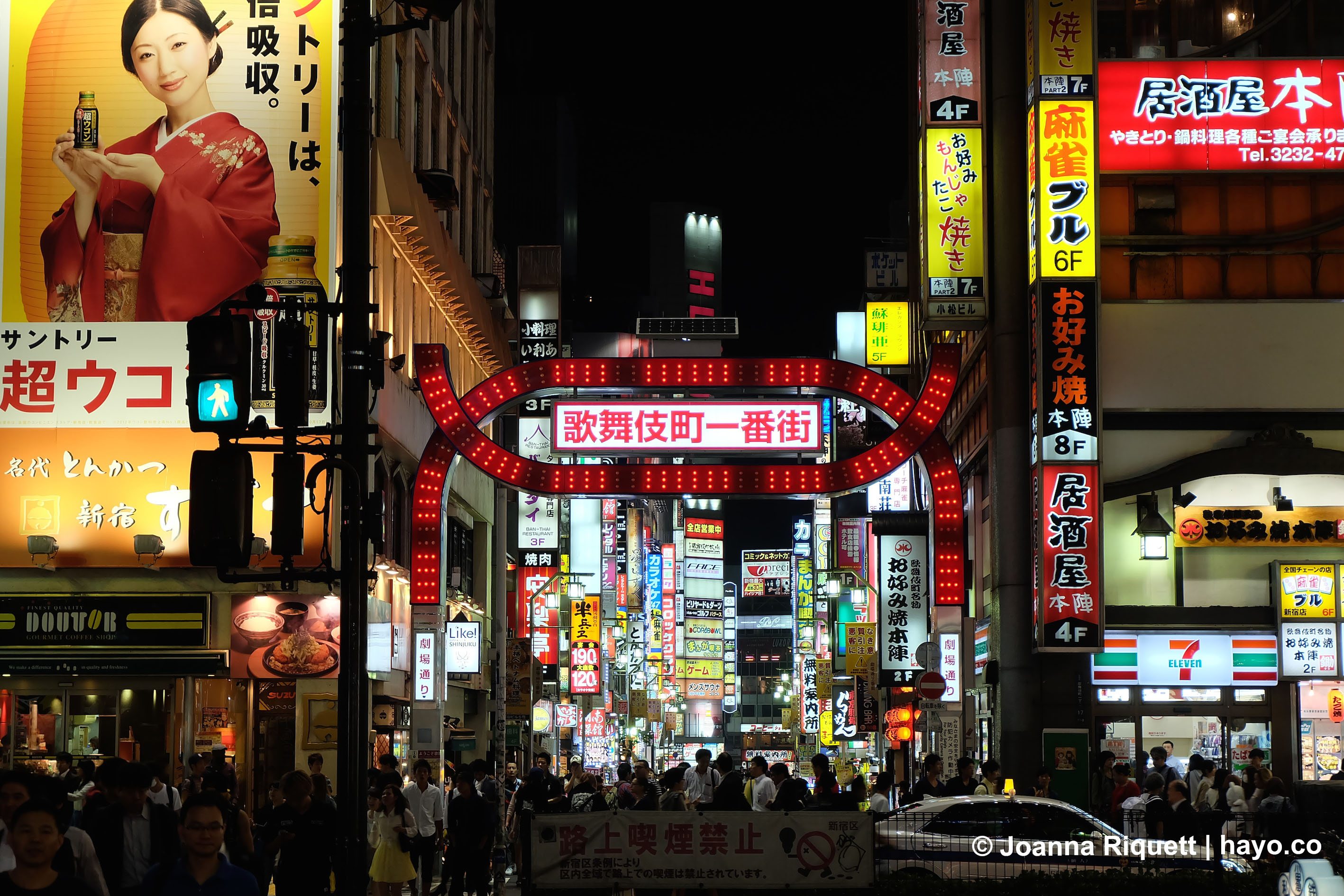 How To Plan Your Trip To Tokyo: A Basic Beginner's Guide
Posted on
21 August, 2014
Planning a short trip to Tokyo could seem overwhelming, but after 10 days there, I came to realize how distances work. Here are a few tips on how to organize your itinerary depending on the areas you'd like to go to.The subway map could seem scary but after you understand where to go and where you are in the map, you'll find it easy.
Shibuya + Ebisu: Walk, Eat, Enjoy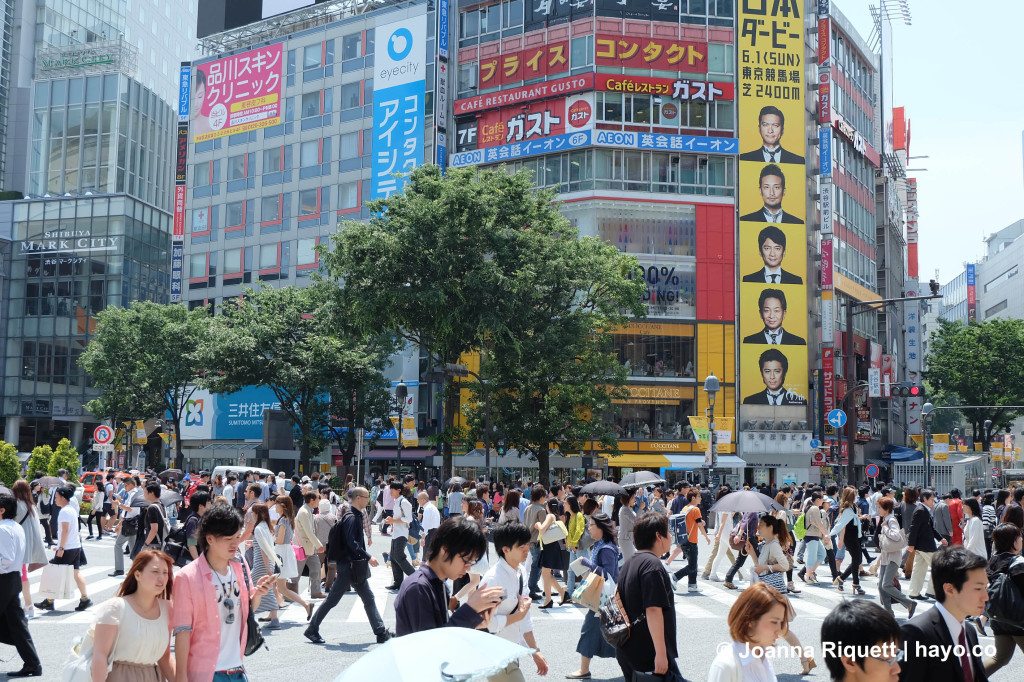 The first areas where you can start your itinerary are Shibuya and Ebisu. Relatively close to each other, the majority of the action and the places you'd like to see are here. Most of the financial and business people work around these areas, which makes it busy and authentic. You are going to find plenty of sketchy stands and tourists holes, but you have to keep your eyes open for the real deal.
Expect: Bright lights, entertainment, some quiet areas in Ebisu, tourists, and the world's busiest pedestrian crossing: Shibuya Crossing.
Don't expect: to know where you are all the time.
To do: In Shibuya and Ebisu there are plenty of options. I recommend that you walk around, and get your camera ready, because the amount of photo ops is great, especially if you like big and crowded cities. Here you can find many of the Michelin star restaurants of the city, but also try the little restaurants where no one speaks English.
Restaurant Highlight: Esaki. A three Michelin star restaurant, bordering Shinjuku and Shibuya. There are also plenty of Izakaya options.
Shinjuku: Be Amazed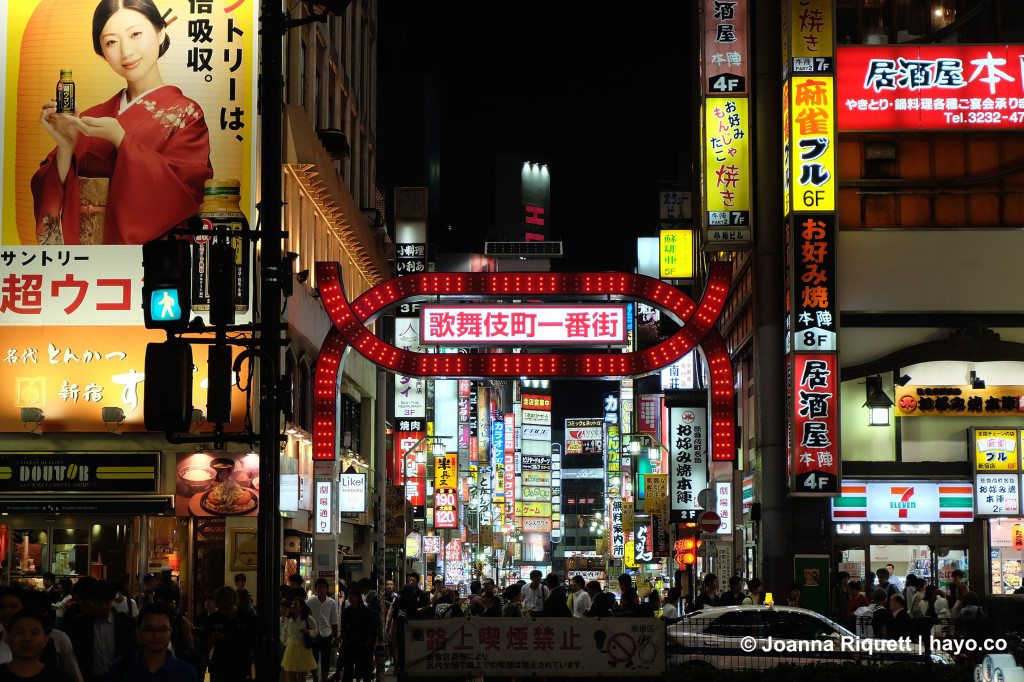 You can spend an entire day walking and eating in Shinjuku. The TMG Building is nearby for a good view of the city, but if you can afford a few drinks at the Park Hyatt Bar, ditch the city hall and go to the New York Grill bar. Shinjuku is the area that you see mostly in Lost In Translation, especially the scenes where Scarlett and Bill Murray are looking out the window and you can see neon signs and over-crowded places. This was my favorite neighborhood to walk around, take photos, find restaurants and see what I had expected Tokyo to be.
Expect:

nightlife, shopping, neon signs, long distances, cool bars.

Don't expect:

relaxation, tranquility, empty streets, slow pace, silence.

To Do

: walk all over. Every street, every alley, every corner, just walk, take pictures and discover.

Restaurant highlight:

Funabashiya

(small corner restaurant, no English menus, but unbelievable tempura).
Harajuku + Omotesando: People Watch and Shop

Two options for shopping here: hipster and upscale. Harajuku is popular among high school students and it's known for its youth subcultures. Many people come here to see what's trending in the Japanese fashion scene and it tends to be inexpensive. Omotesando is the opposite: all high-end brands, Japanese and international, are located here. If you are looking for the Japanese designers that are setting the trends and your wallet is ample, go shopping here. They have excellent options.
Expect:

interesting architecture, lots of shopping, extravagant outfits, expensive cars, students, contrasts (inexpensive + luxury).

Don't expect:

to leave without spending a couple of hundred.

To do:

definitely visit the street by the Tokyo Metro Chiyoda Line in Omotesando; some of the best architecture is here and the street is pretty. In Harajuku, walk through Harajuku Street, the best place to people watch.

Restaurant highlight:

I loved the little Blue Brick Lounge on Minato. It's a cute place to go for tea, coffee, desserts or quick snacks after shopping.
Akihabara + Kamakura: Weird It Out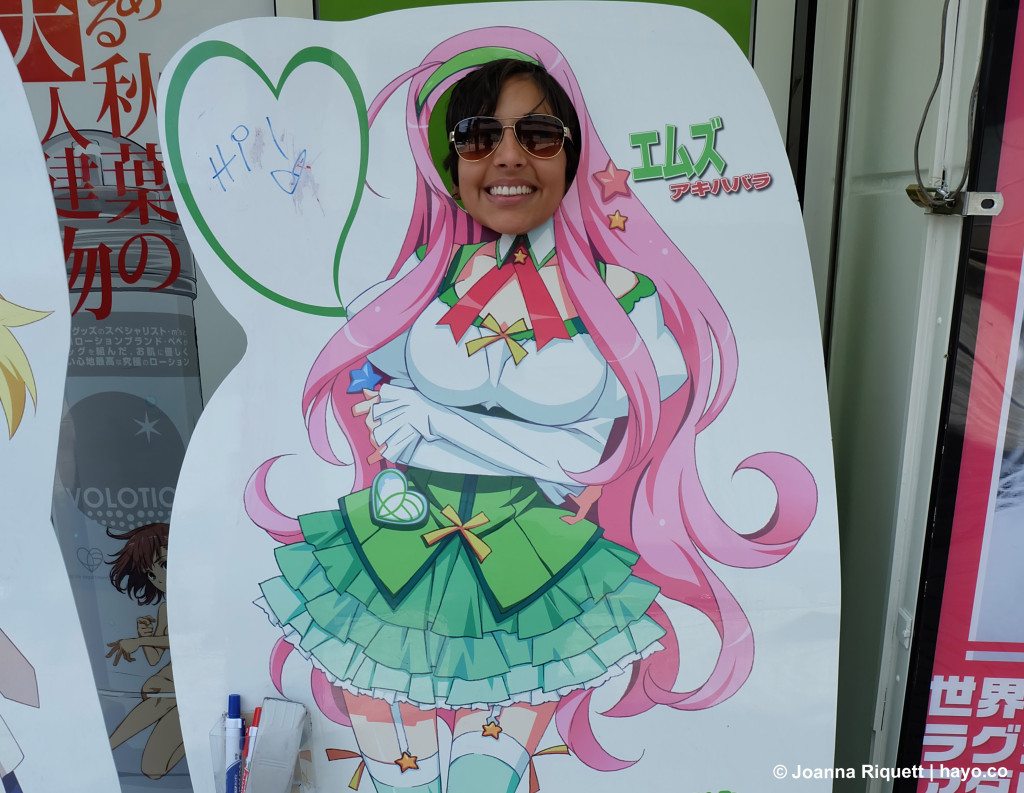 Akihabara used to be the place to go for electronics, but nowadays things have changed. You can find more options in Shibuya or Shinjuku than here, but nonetheless, Akihabara is still one of the largest shopping districts that specializes in Japanese pop culture items. It's popular among tourists, gamers and Otaku (people with remarkable obsessions for anime or manga everything). Nearby is Kamakura, a 13th-century village that has a big Buddha statue and a pace comparatively slower than anywhere else.
Expect:

lots of weird things.

Don't expect:

to be judged if you want to buy some Hentai (generally, anime/manga porn)

To do:

enter the machine places and be annoyed by the noise. Although it sounds like a strange recommendation, you can see a lot.

Restaurant highlight

: not too far from it, you can try the Moomins cafe for a quick morning coffee. A place where you can sit with plush toys and enjoy the milk.
NOTE: I wasn't able to go to the Fish Market and that area of Tokyo, but I've heard great things about the spectacular views from Odaiba, the giant transformer of the Mirakai Museum and the experience of the Tuna auction. Next time in town, I will definitely try this out. I also avoided writing about Roppongi, first because I didn't go and second because the only thing I heard about it was that it's full of American tourists and Japanese girls looking for them (this could be interesting for others).
Check this slideshow below for a summary of this article (you can save this itinerary to your personal account) and for a map view of the neighborhoods:
Tokyo City Guide
By Joanna Riquett
In a city so big, it is not easy to plan an itinerary that could cover most of it. These are my suggestions on how to organize your agenda.
Shibuya + Ebisu

By Joanna Riquett

These two neighborhoods congregate most of the financial and business people. Full of restaurants, bars and shopping, also very close to each other so you can kill two birds in one shot.

Shinjuku + City Hall + Park Hyatt Bar

By Joanna Riquett

You can spend an entire day walking and eating in Shinjuku. The TMG Building is nearby for a good view of the city, but if you can afford a few drinks at the Park Hyatt Bar, ditch the other one.

Harajuku + Omotesando

By Joanna Riquett

Harajuku is the neighborhood to catch the teens in their extravagant outfits, if you are lucky, and Omatosendo offers the best shopping in Tokyo. Both next to each other so definitely visit both.

Fish Market + Miraikan Museum + Odaiba

By Joanna Riquett

These 3 are far from Shinjuku or Shibuya, so if you are going to any, make sure to plan for these together. Odaiba offers a view of the city skyline and Muraikan has a giant transformer.

Akihabara + Kamakura

By Joanna Riquett

Akihabara is the crazy gaming district and Kamakura is a 13h century village that everyone recommended. Both are not too far apart and you can have a day of contrasts by visiting both.
Any other recommendations on Tokyo? I'm all ears, since I'm sure I'll be back!