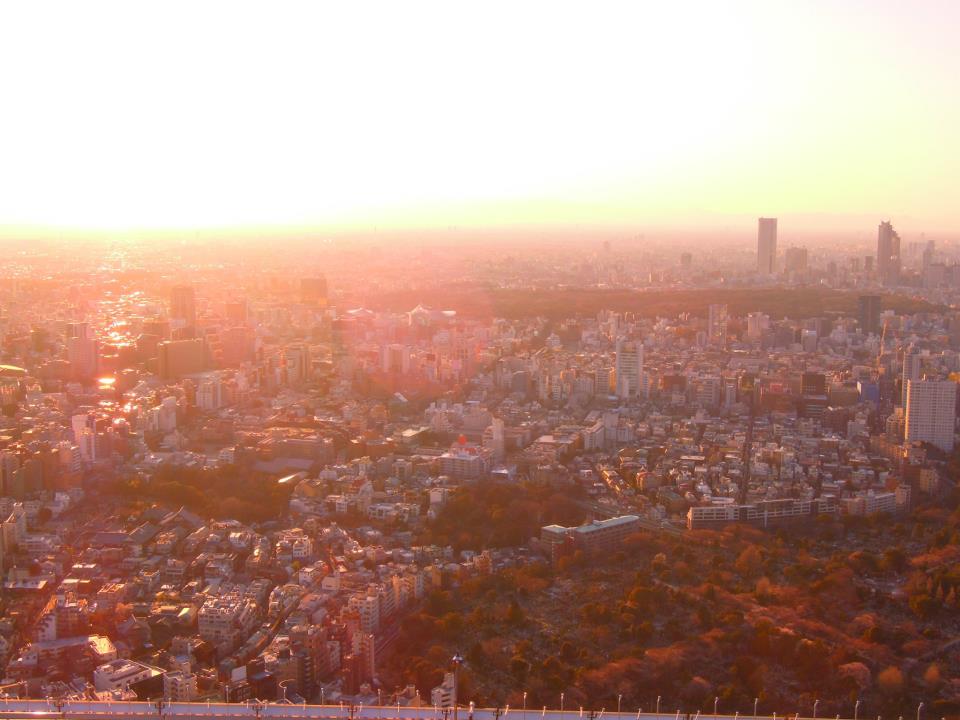 Fall in Love with Tokyo with This Insider's Guide
Posted on
11 August, 2014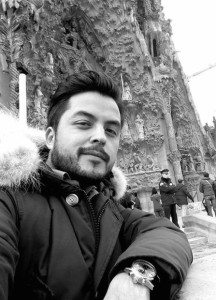 Juan Pablo Vieytes, a consultant for an Austrian firm specializing in new technologies in the automotive industry, is a Chilean that has been living in Japan for about 14 years. He arrived first with a scholarship for his undergraduate studies and stayed for two great reasons: his love for Japan and his son.
He has been in Tokyo for 10 years, and currently lives in the Ebisu-Hiro area, which is part of Shibuya district, but more suited for ​"​young adults​". A place with plenty of options like bars, restaurants and public transportation access. Tokyo is such a big city that it's imperative to find the neighborhood that better suits your needs in order to make the best out of living in this metropolis.
Juan Pablo has a taste for finding new eateries and fantastic bars with his friends in Tokyo, and trying to mix with the locals by looking for a quiet coffee shop or a popular neighborhood restaurant when traveling. "Although a lot of fun, Tokyo can be a rather stressful city. Therefore when I travel, I try not to think too much about planning and I completely unplug from everything. I just check a few well trusted sources and with tips from friends I try to find the easy to walk areas, the friendly local stores an​d coffee shops, and just relax."
In your opinion, what kind of city is Tokyo?
A huge, busy city with all the advantages that a metropolis like that can give you, but at the same time safe, clean a​n​d efficient.
What do you like the most about it?
The access to so many things – from the choices on food and their high standards,​to the all the different kind of people. Plus, the fact that is not as expensive as so many people abroad think.
For what kind of traveler is it better suited?
I think it is avery flexible city which can fit different kind of travelers. Since most shops are open until late and also on weekends, it can work well the busy business person that can only explore on weekends or those only passing by ​on transit​ to somewhere else. However, it can also be a place for those with more time and that want to relax, where you can spend endless hours walking through the different neighborhoods.
What's the best advice you could give to a new visitor?
Go into those restaurants that do not have a menu in ​English and, even better, in darker alleys not so close to the station. You will most likely end up making friends with the regulars and maybe​ even end up in the most fun karaoke night of your life.
This is a two day version of a city guide to enjoy Tokyo as an insider and to get to enjoy the essence of everything Tokyo has to offer:
Tokyo Day 1: An Insider's City Guide
By Hayo Magazine
Recommendations by Juan Pablo Vieytes.
Go for a walk

By Hayo Magazine

Walk from [Tokyo-Station](http://housingjapan.com/wp-content/uploads/2013/02/Tokyo-Station-reopens650.jpg) through​ [Marunouchi](http://www.marunouchi.com/e/shop?type=top) to [Yurakucho](http://www.japan-guide.com/e/e3072.html) and the [Tokyo international forum](https://www.t-i-forum.co.jp/) and window shopping in [Ginza](http://www.japan-guide.com/e/e3005.html). 

Shopping in Isetan Men's Store

By Hayo Magazine

A unique place for man to indulge on serious shopping

New York Grill for Lunch

By Hayo Magazine

Although famous for the bar and the night view, I prefer much more their lunch, day view of Tokyo and the dessert buffet until 17:00 

Eat at an Izakaya in Ebisu

By Hayo Magazine

Find an Izakaya in Ebisu, an easy to access and with a lot of options to choose from is [​](http://www.japantimes.co.jp/life/2008/11/21/food/bright-lights-retro-style/#.U-PxaeN_tQg)[Ebisu yokocho](http://www.japantimes.co.jp/life/2008/11/21/food/bright-lights-retro-style/#.U-PxaeN_tQg)

Bar Track: Music & Drinks

By Hayo Magazine

My favourite bar in Tokyo, excellent ​drinks​ (great whisky collection)​​and amazing music and sounds: [Bar Track](http://ebisu.goroh.net/bar-track/)

Clubbing: Origami

By Hayo Magazine

C​lubbing in Aoyama, a recently opened and my new favourite ​[Origami](http://origamientertainment.jp/) 
Tokyo Day 2: An Insider's City Guide
By Hayo Magazine
Part II of Juan Pablo Vieytes recommendations
Coffee and a Walk

By Hayo Magazine

G​rab coffee at [Sarutahiko](http://sarutahiko.co/)​ and ​walk to shibuya, then through [Cat street](http://www.timeout.jp/en/tokyo/venue/460/Cat-Street) to [ura harajuku](http://www.att-japan.net/en/spot/ES000369)​ to check what the cool kids in Tokyo are doing​.

Lunch at Yamacho

By Hayo Magazine

Udon lunch in [Yamacho](http://tabelog.com/tokyo/A1303/A130302/13045327/)​, great location and a great variety of udons 

Roppongi Hills

By Hayo Magazine

Wonder with the architecture in ​O​motesando​ and ​head towards ​R​oppongi hills and check the sunset from the [top](http://www.japan-guide.com/e/e3031_hills.html)

Dinner at​ Karakoma in Roppongi

By Hayo Magazine

With so many options to choose sometimes it can be hard, but Karakoma offers some great food for the value. Only seasonal ingredients, high end Ishigakiwagyu and a great selection of Nihon shu.

Drinks at Trando

By Hayo Magazine

Head back to shibuya for drinks at [Trando](http://www.trandoo.com/)​ ​in [Nonbeiyokocho](http://theholidaze.com/east-asia/japan/nonbeiyokocho)

Late night Ramen at Afuri

By Hayo Magazine

And last but not least​,​ late night ramen at​ ​[afuri](http://tabelog.com/tokyo/A1303/A130302/13005500/).
If you could choose 3 cities you've visited, which ones would they be?
In no specific order:
Madrid: the people, the party, the food​, the gin & tonics!​
Istanbul: the general vibe, the views, turkish baths, the people.
Hong Kong: the fact that I keep feeling like I should go back soon (same feeling for Berlin, Budapest and NYC, but somehow stronger for ​ ​HK)
What do you always travel with?
I like traveling light, therefore I try to carry only a small but very flexible suit case. My phone has become more and more my main photo camera, so that is a must. However, I still carry my very reliable compact Nikon. A few japanese travelling goodies are necessary (wet towels, a small set of swiss army kind of tools…) and a weekender bag in case a good friend invites me to the beach or the countryside during my trip.
Here are some Tokyo Snapshots from Juan Pablo's personal collection:
Have you been to Tokyo before? What did you like the most about it? Let us know in the comments!