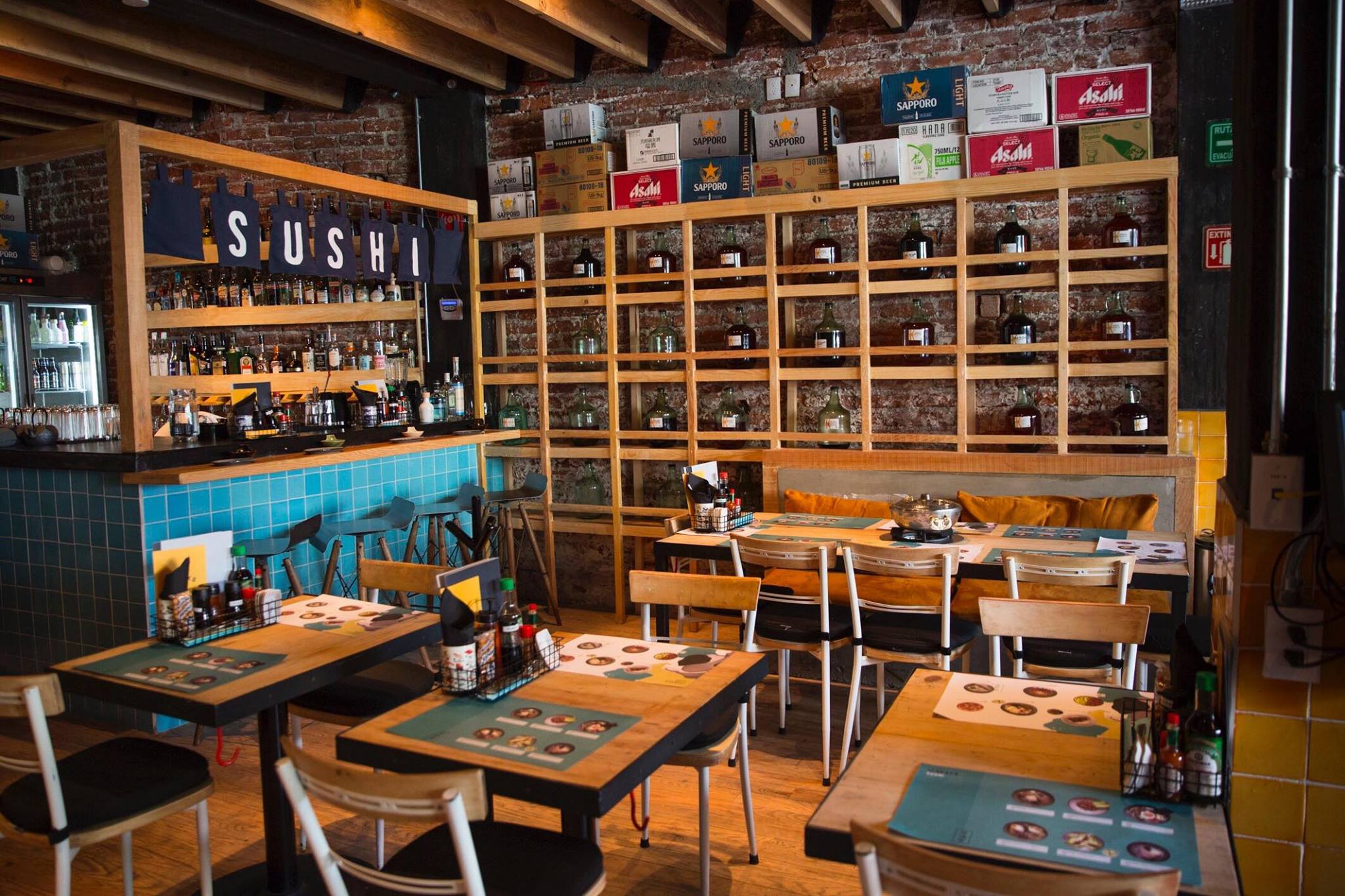 Where To Find The Best Japanese Delicacies in Roma, Condesa & Juarez – Mexico City
Posted on
16 August, 2018
By Joséphine Hurtut
I've been living in Mexico for 2 years, and I had many occasions to taste the delicious Mexican specialties Mexicans are so proud of. But I have to admit that I am a true Asian cuisine fan, and I rapidly started having cravings for nice Japanese food. I discovered that the city is full of delightful restaurants that propose quality food at a good value. Here are some of my favorites near the Roma-Condesa area.
Kura Izakaya
Colima 378 Local A, Roma Norte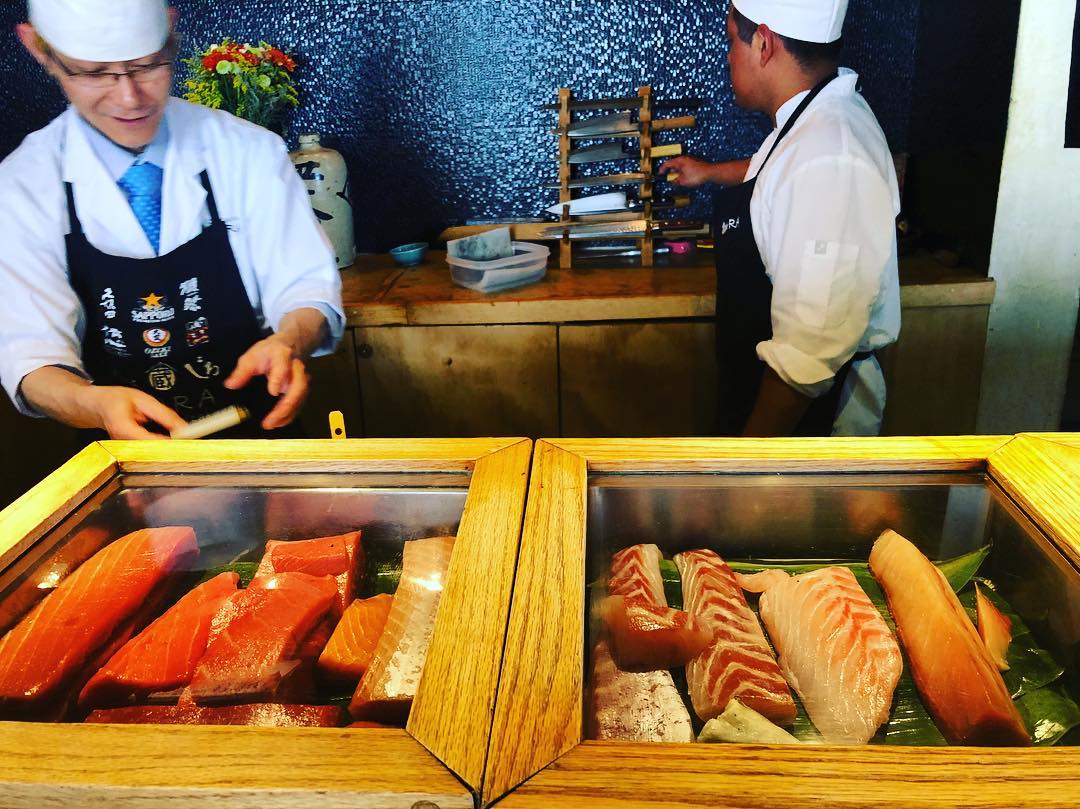 If you like authentic Japanese food, you must go to Kura. Managed by a Japanese team, the bilingual menu (in Spanish and Japanese) offers plenty of genuine Japanese specialties. Try the Buta no Kakuni, a dish made with pork belly simmered in soy sauce and dashi until it's melt-in-your-mouth tender, or the "maguro oo-toro" sashimi, made with the best part of the tuna fish. If you have a sweet tooth, I highly recommend trying on the desserts, and especially the green tea flavored ice-cream. It's better to make a reservation before going, otherwise, you may have to wait to be seated.
Izakaya Sushi
Avenida Álvaro Obregón 119, Roma Norte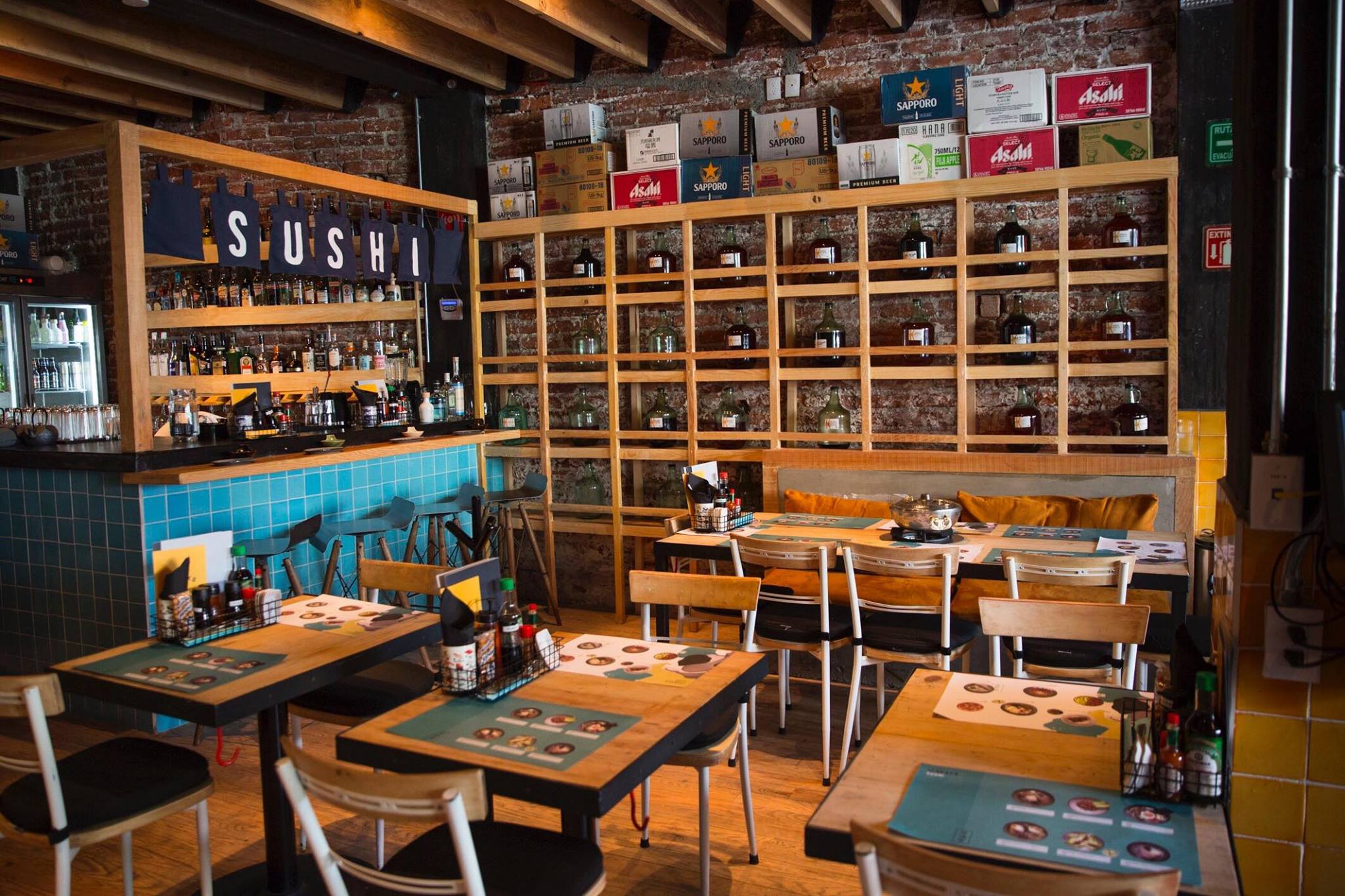 Izakaya Sushi is situated on the famous Alvaro Obregon Avenue, in the heart of Roma Norte. You can enjoy the tasty food they serve comfortably seated on the terrace. They offer a large variety of sushi and maki at a good value . I personally love their Soft Shell Crab roll, made with fresh crab. Monday to Wednesday, they run a 2-for-1 sushi special offer, so, you're welcome!
MOG Bistro
Frontera 168, Roma Norte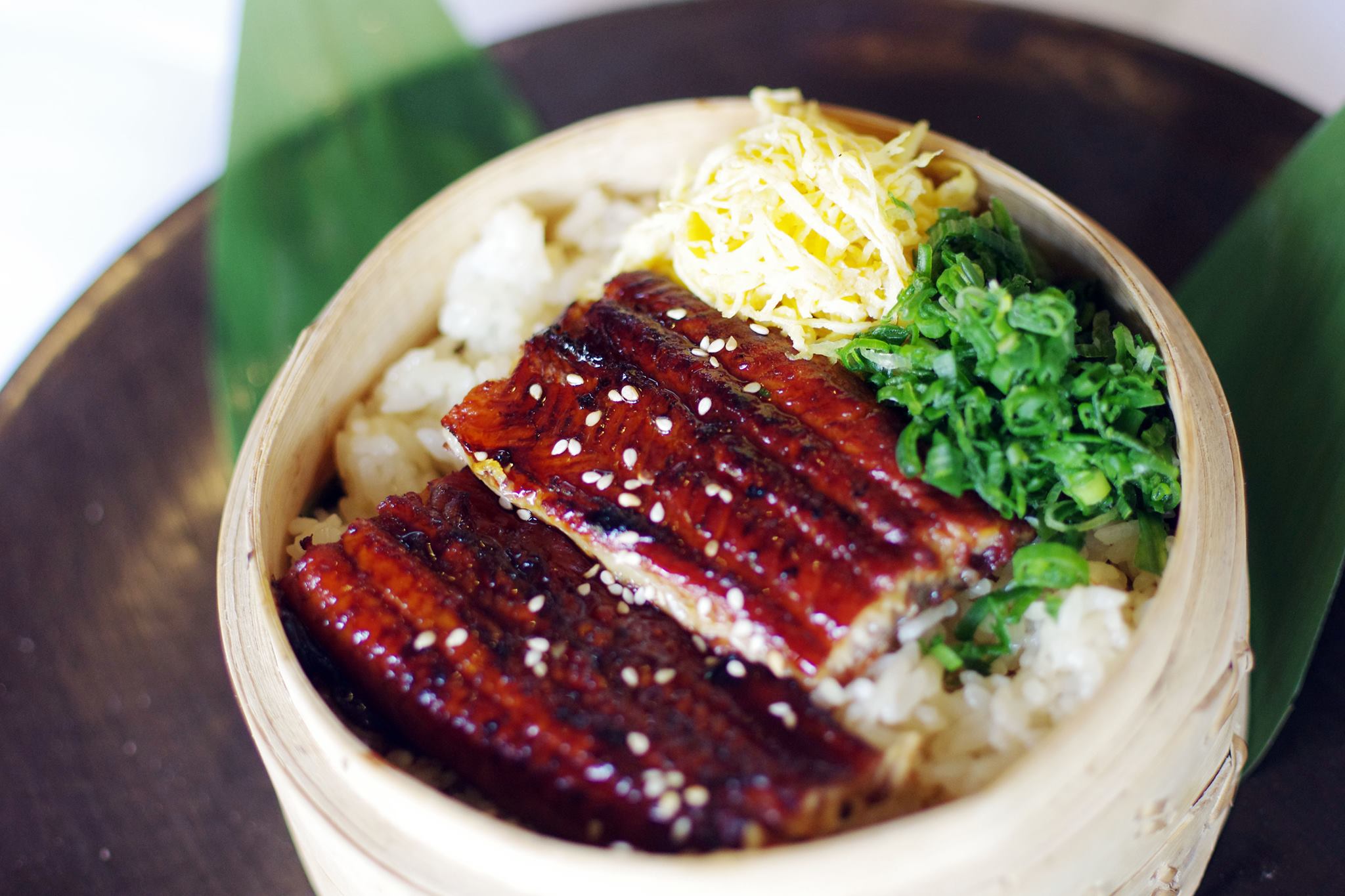 After sitting down and enjoying the nice atmosphere of the place, you'll soon realize that the menu is incredibly diverse. Choosing between all sorts of Asian styles, you'll be able to enjoy delicious and fresh sushi, as well as amazing pad thai, dumplings, ramen, soups, bowls, desserts… It's always tricky to know what to order. They also have nice cocktails: try the ones made with sake! Arrive early; they do not take reservations and the restaurant is generally full due to its success.
C.O.M.E
Coahuila 143, Roma Sur
This small lunch restaurant is perfect for a quick bite during the day. Open from 1pm to 7pm Monday to Sunday, it offers 3 daily specials that come with cold tea and miso soup: chicken with vegetables in yakitori sauce, grilled soy sprouts with beef, udon noodles… This tasty menu only costs 90 Mexican pesos. Get yourself a little treat at the end of the meal with their lovely mango or sesame mochi ice cream (soft round rice cakes with an ice cream filling).
Mikasa
San Luis Potosí 173, Roma Norte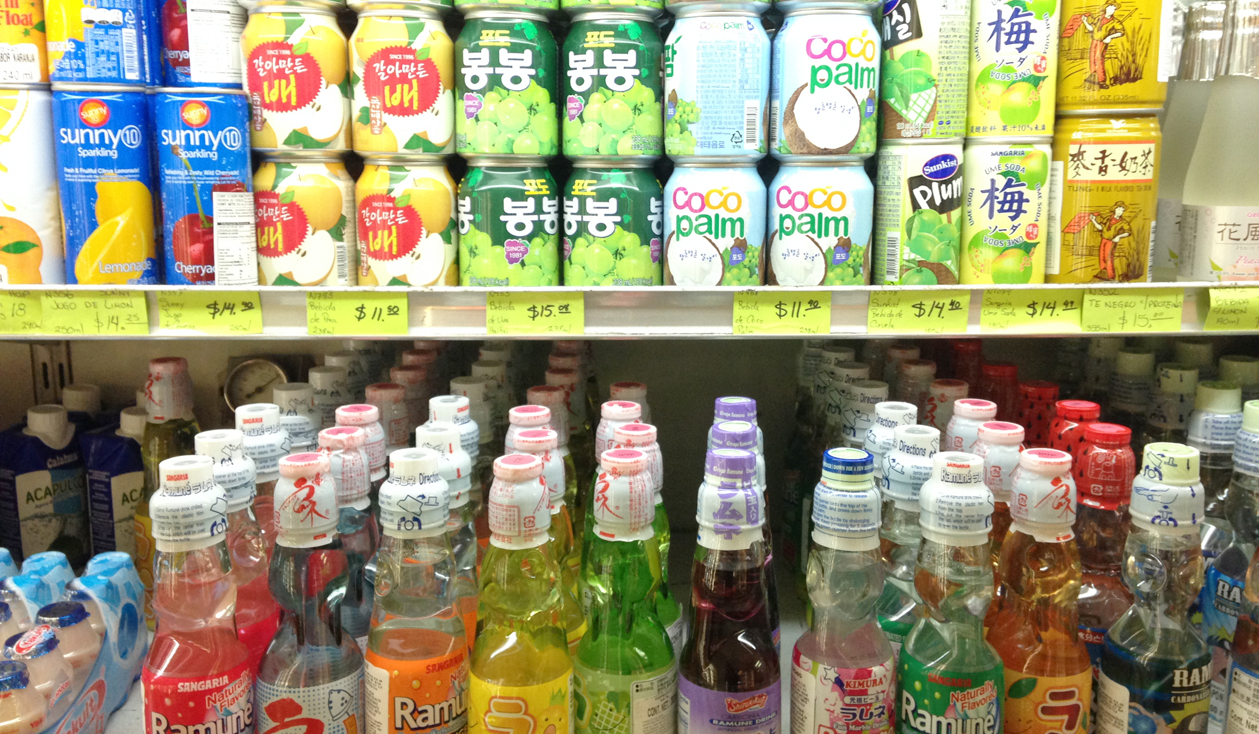 After having a nice lunch enjoying sushi, bento, udon noodles or donburi, go to the supermarket they also manage, right above the restaurant. This supermarket is specialized in Asian products. Go there if you wish to buy miso, ginger, green tea, mochi, rice wrappers, noodles, wakame, delicious sauces and spices… The list could go on and on. Makes you want to open your own Asian restaurant!
WANWAN sakaba
Londres 209, Juárez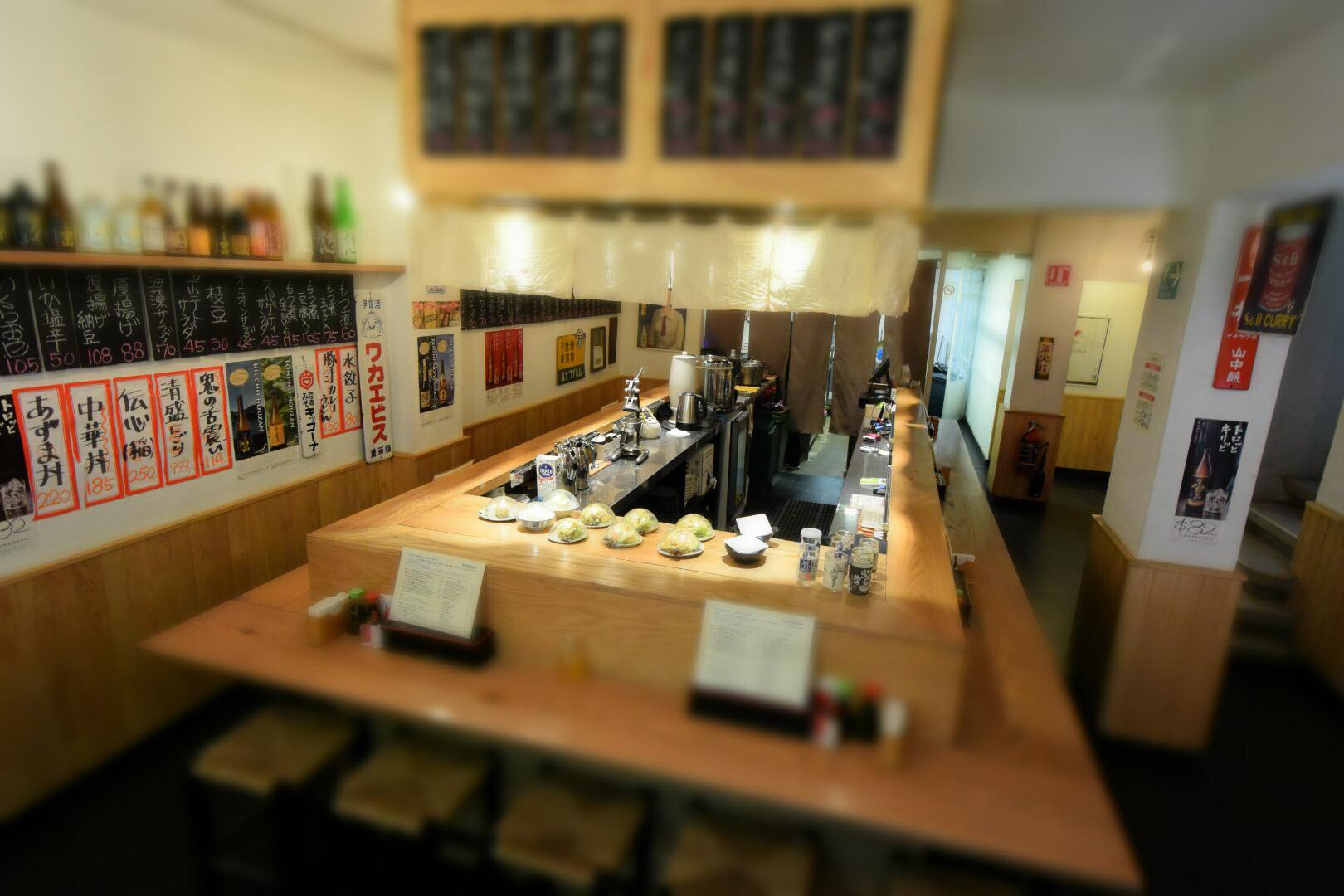 In a very traditional setting, where the customer is seated around the cooks, you'll be able to taste many delightful and authentic dishes: fried beef with ginger, marinated fried fish, meat mixed with tofu in a spicy sauce. WANWAN offers affordable lunch menus, and also serves delicious ramen at night! This discreet place in a calm street definitely deserves to be known by all.
Daikoku
Michoacán 25, Hipódromo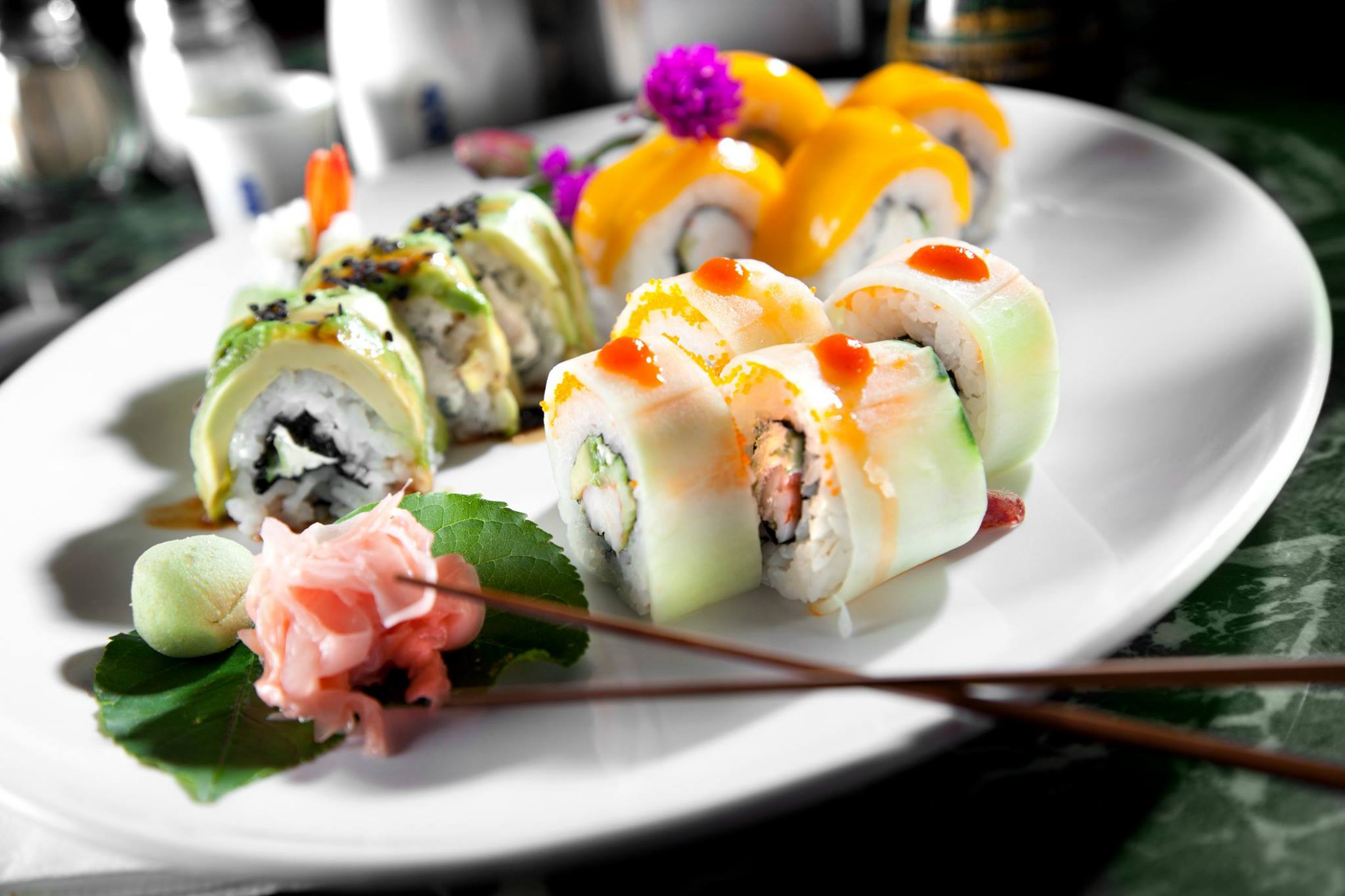 This restaurant has been existing for a long time, for a good reason (in fact, there are in total three Daikoku; the other two are situated in Cuauhtémoc and in Condesa). I like the one in Hipódromo because of the really nice staff, the quick service, and the appetizing ramen! You should also try the Kyuri Rollo, a special maki with no rice: cucumber slices hold the inside of the maki together, made up of salmon, shrimp, eel, and crab. Delicious! The restaurant is huge so no need to make a reservation, even for a large group of people.
*Joséphine is a French freelance musician and translator. She has been living for 2 years in Mexico, a country she is passionate about. She works freelance to be able to combine her passions and job while traveling and discovering the world.
All photos provided by the contributor.