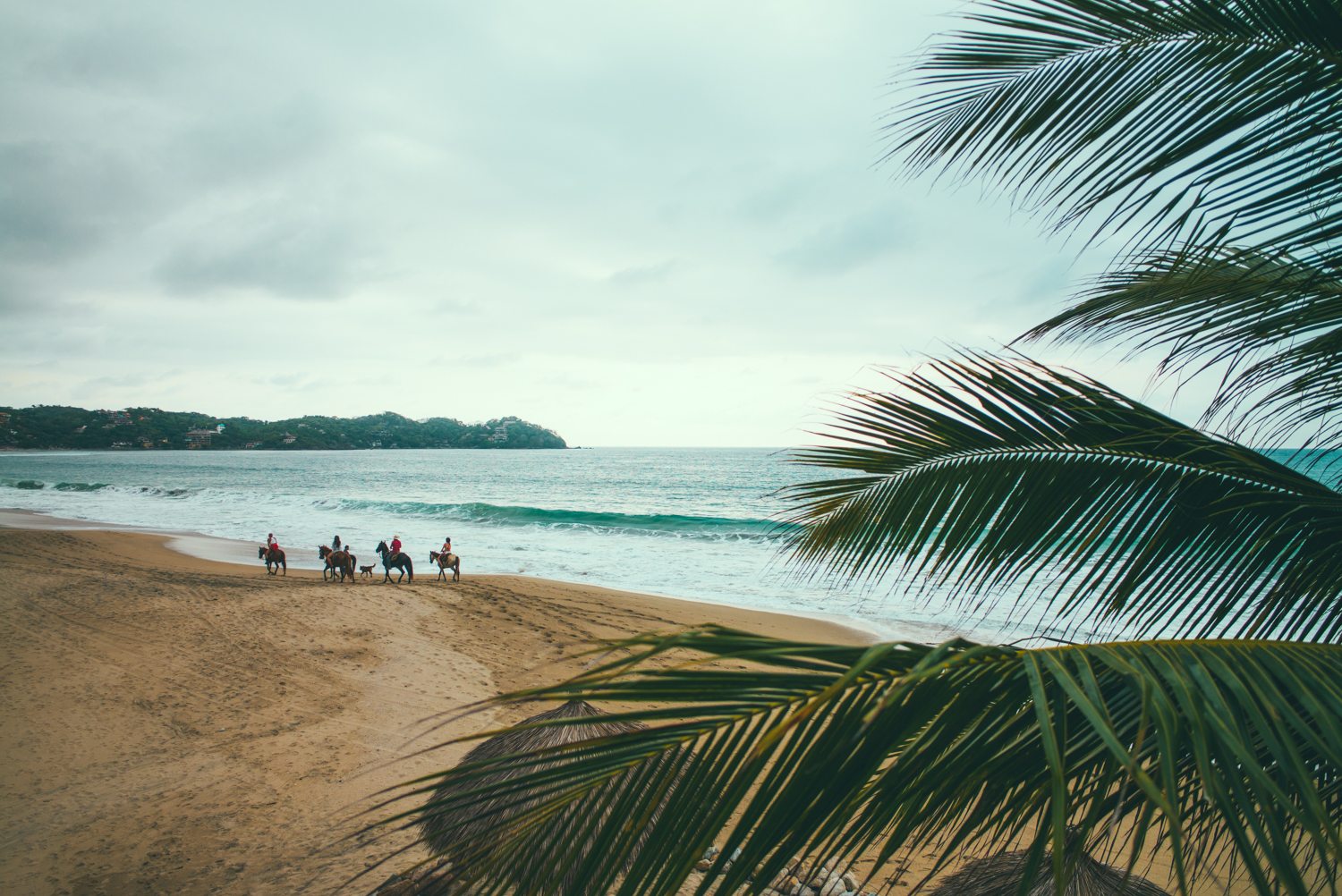 A Low Key Vacation Spot: Sayulita, Mexico
Photos by: David Benhaim
The word about Sayulita is spreading like wildfire. Once a tranquil fishing village, today Sayulita is fast becoming one of Mexico's hottest vacation spots. The charming little and still underdeveloped town has captured the hearts of many and attracts tourists looking for a low key destination and, even more so, great swell for surfers of all kinds.
There is not much to do in Sayulita, which is actually the most interesting part. This town is for the low maintenance, rustic, informal, and peaceful traveler. You come here to disconnect, eat wonderful tacos al pastor and lay down beach or poolside without an agenda. Unless, of course, you're looking to surf, in which case you're up early and always aware of the ocean conditions.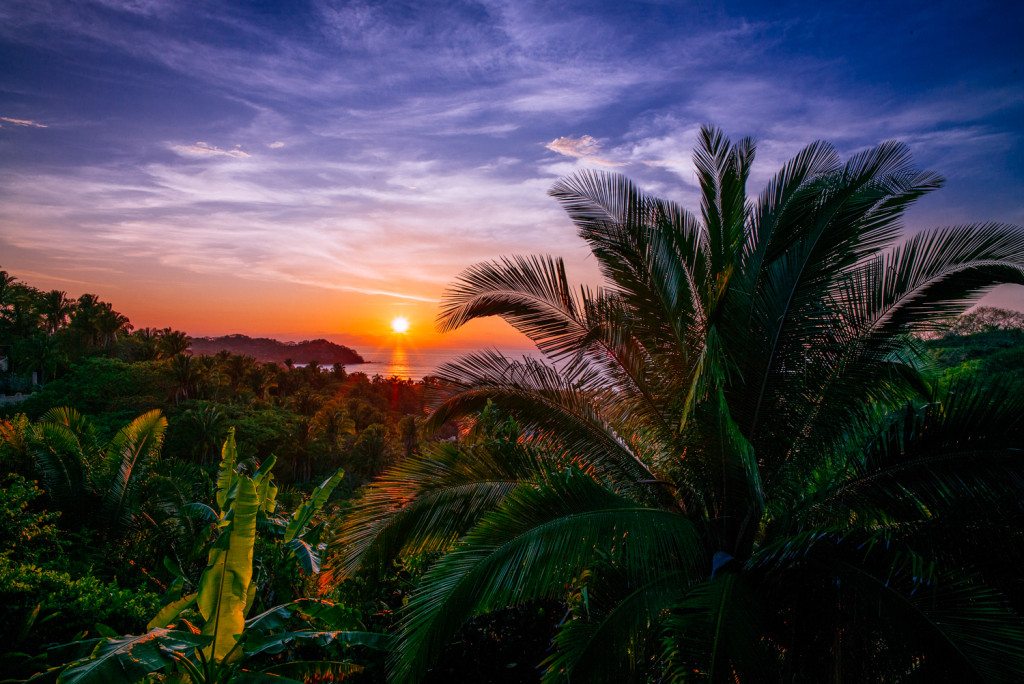 The first few adventurous travelers that "found" this place over 20 years ago, keep returning every year. The locals are an actual mix of people who were born here and foreigners that now call this place home, which are more than a few.
As in every other tropical location, the seasons in Sayulita are divided by rainy and dry season. The rain starts mid-June and goes until October or November. This is when most of the foreigners leave town to enjoy the summer somewhere else, so many of the local spots are closed or have lower service frequency. It's also when the weather is the most inclement and the temperatures can reach 40ºC (104ºF). It's still hot the rest of the year, but during this time, you can be sweating like crazy while standing in the shade.
This is another major advantage for bikini bods (or not), you can walk around almost naked and no one is going to tell you otherwise. In fact, no one is going to tell you not to do anything in Sayulita, it's almost a free for all culture. I have a friend that walked in shirtless and barefeet into a bar and we danced all night. Living in Vancouver, this is such a foreign concept.
Sayulita, also deservedly dubbed Pueblo Mágico (magic town), is becoming popular for weddings and bachelorette trips. Maybe the latest is when things start getting ugly. Is this going to be the next Cabo? Are we going to start seeing major hotel chains building all-inclusive resorts here? Hopefully not anytime soon. The beauty of this magic town is the lack of anything luxury. Nearby towns like Punta de Mita or Puerto Vallarta already have those options covered.
In any case, if you are that kind of chill easy going traveler, come here and do it soon before it starts changing too much. Be warned, your hotel or house can run out of water or electricity, and there's nothing you or they can do. Oh, Sayulita!
Sayulita Cheat Sheet
Here are a few suggestions from my time in Sayulita. I'm sure you'll find your own adventure, but these were the best things I found.
Where to eat
Many travelers mentioned to just try anything, so you can go ahead and eat wherever it seems the most fun/adequate/reliable to you. The spots that I tried and loved were:
Yeikame. Breakfast, lunch or dinner in this family-run restaurant is particularly awesome. All Mexican style food, from Quesadillas to Chile Relleno, this place has the authentic sasón mejicana. Come here with an appetite because they do not skimp on quantity. And quality? the best. Find it on Calle Jose Mariscal.
Tacos Ivan. This is the famous tacos al pastor spot of the town. Every local and visitor knows about them and they are open late, so party-goers can have their stomachs filled before going to bed (or keeping the night going). A very unassuming street stand, the most important thing in this place is the slow spit-roasted pork and the taco cook putting on a show when cutting the pineapple at top and catching it with the taco. Their reputation is justified, this place really kicks ass. Also, don't feed the dogs, or they will beg forever. Find it on Ave. Revolución.
The Real Fish Taco. Some people call this place flashy for Sayulita standards, but they do know how to make shrimp tacos. The menu is very simple, but we liked those grilled shrimps so much that we went twice. It's located on a closed street, so there's only foot traffic around. Find it on Calle Delfines.
Su Casa. We didn't have proper dinner here, but a pre-wedding event. The food was still great, everything was spicy, which I managed to eat somehow, and very tasty. The lively environment turned into a party scene later at night and it became the spot for drinks and dancing. Find it on the corner of Calle Navarrete and Gaviota.
Orangy Smoothies. I LOVED this smoothie bar. Freshly made juices, shots, smoothies, salads and a bunch of other natural and organic options. This is essential after days eating tacos and heavy stuff for your stomach. The staff is also super friendly and they can customize your juice to whatever needs you have. 100% recommended. Find it on Jose Mariscal #33.
Where to stay
We stayed at Casablanca Hotel, which is a 7-minute walk to the town. It was the perfect location between the venue where the wedding we were attending was and the town's main square. Five nights in this hotel and the electricity, water and other amenities never went out, contrary to some other friends staying in town that were not as lucky. This hotel has a private pool and also a private mini villa that has its own pool overlooking at the ocean that is ideal for families. The advantages of moving a bit off center is that you basically get a private beach. Disadvantages are hard to find in such a small town, but for the next occasion we are likely to rent a golf car so we don't have to walk under the inclement sun. Super clean, charming and cute, I'd stay here again for sure. www.casablancasayulita.com
What to do
Aside from nothing, you can also go on scuba diving tours or take surfing lessons, if, like me, you're not an avid surfer. We used WildMex and had a great experience. The instructor, Jairo, turned out to be a Sayulita local and while I was trying to catch some waves (read this as he was pushing me to the foam of the wave so I could stand but I would fail miserably), he was also telling me about his life in the town. The class was very fun, tiring, exciting and rewarding when I finally got to stand. The waves were also very gentle, so if you've never tried surfing before and are curious about it, definitely give this a go. www.wildmex.com
The wedding party also organized a sailing tour with AllyCat that was phenomenal. We went to the Islas Marietas which were actually not that great because there was Jellyfish in the water and we couldn't see what makes the islands famous: the hidden beach under the crater. The islands have gone under very strict regulations so it's not easy to access them anymore. Aside from that, spending the day at sea sailing with them was awesome. They are fully prepared for large groups so they had paddle boards, lilly pads, music, dancing and an open bar. The crew was as entertaining as the amenities of the boat, always making sure we were having a good time. It's was a great experience for a large group like ours and we also got to see wild dolphins swimming next to us. Also, do not forget your sunscreen and reapply every now and then. For real. www.allycatsailing.com