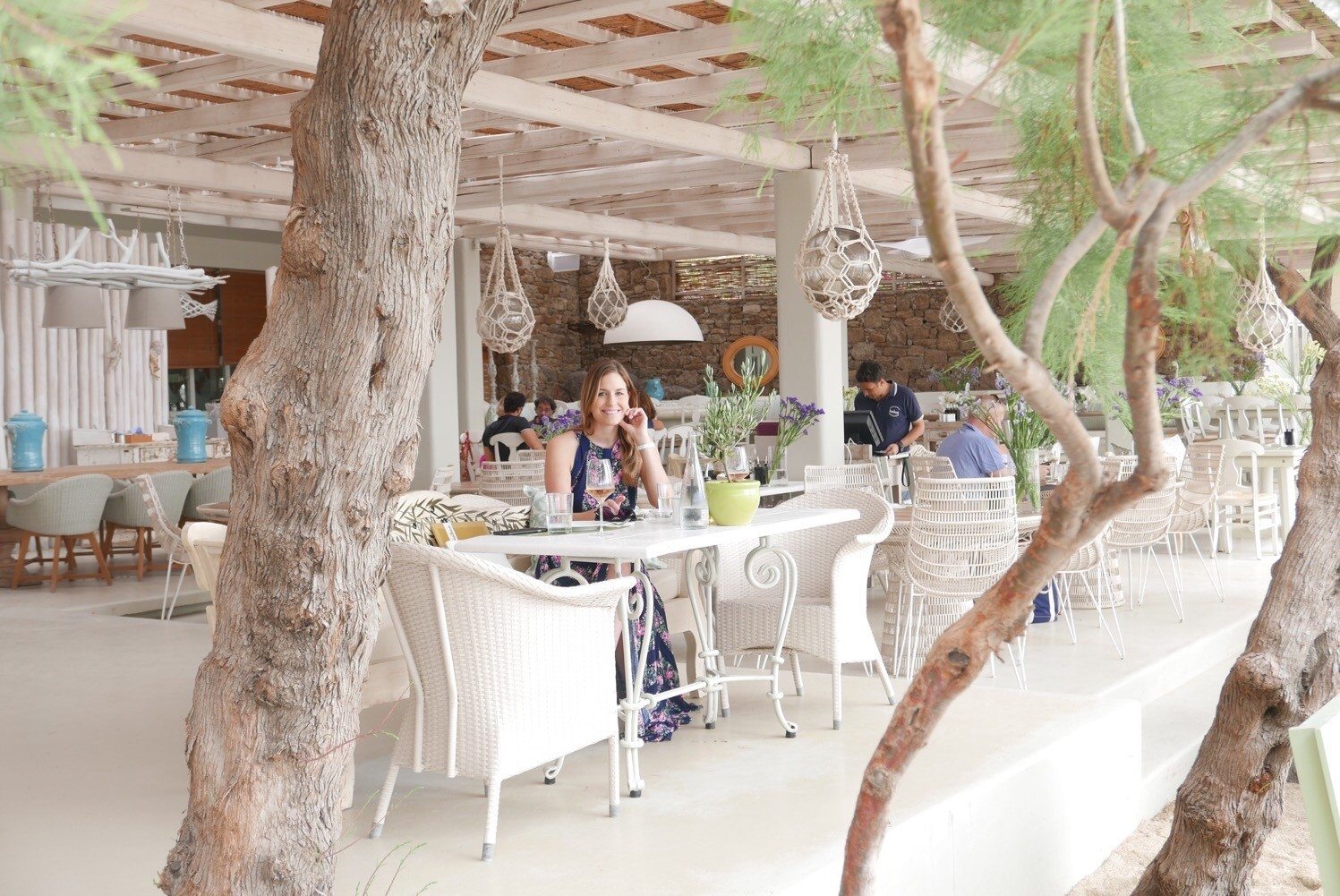 We are Travel Girls Founder Rebecca Van Dijk Talks Travel & Entrepreneurship
Posted on
23 August, 2017
Rebecca Van Dijk is a lifestyle and travel blogger and the Co-Founder of We are Travel Girls, an online forum and community for other travelers to share their stories, travel tips, and inspiring images. Having wrestled with the demands and long hours of a finance career, she decided that life was not for her after realizing that her passions, creativity, and love of travel were where her heart truly lay. Read below on how she got started in this career and business.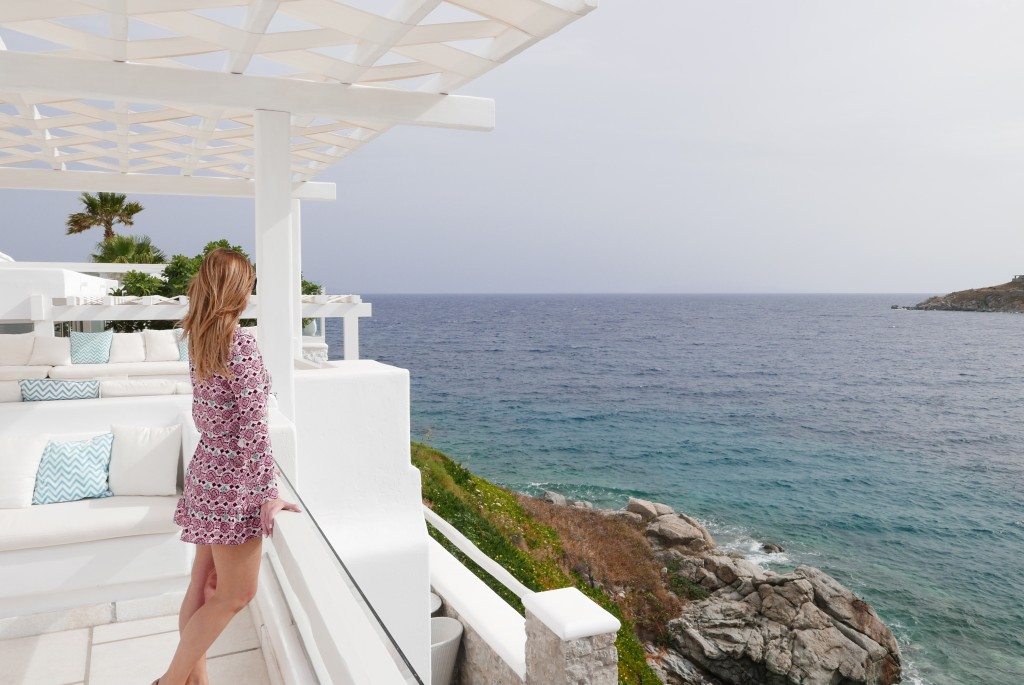 Growing up in Hertfordshire, England, her parents had strong roots in the travel industry, with her father being a pilot, and her mother being an air stewardess. With such globe-trotting role models to look up to, its no wonder she has traveled to over 50 countries, spent a year abroad in South East Asia and New Zealand, and collected many stamps on her passport that would make even the most seasoned traveler green with envy.
Most recently, she made the decision to pack up her life and move to Bali, Indonesia, where she is currently splitting her time between working on We are Travel Girls, her blog and other communities, and on starting a swim and beach wear line called The Beach Jar, which she hopes to have ready in 2017.
The immense community of followers and travel enthusiasts Becky has can attest to the power and positive effect of exploring new places, absorbing new cultures, and living your passions every day. Life is too short to not pursue what you love to do, and Becky Van Dijk and her female travel communities are a wonderful last addition to our conversation on Women & Travel.
How did you get started in your creative career?
I actually did things in reverse. At school, I loved art, classics and making things, and then after university, I went straight to a finance career. Working super long hours meant all my creative passions were pushed aside and forgotten about for over 10 years. In 2014 I quit my job to travel in South America, and this time away from the corporate world re-ignited my creativity and helped me to start thinking of ideas for businesses. The first thing that I went back to was art, I began painting again as a creative outlet and everything has continued from there.
Your photography is beautiful and you have gathered an interesting community of followers. How did all that happen?
Thank you so much! I still have a lot to learn with my photography, mostly being braver in front of the camera! The community of followers on Instagram has been organic. Whilst backpacking in South America I was looking for a way to connect with other similar aged travellers, not just meeting 18-year-olds in hostels, and I couldn't find an app that really offered this. Later I realised that Instagram was a great place to connect with other female travellers. The travel blogging community seems quite small at the core with so many of the girls actually meeting up with one another having made contact through the Instagram platform.
How did the concept for We Are Travel Girls materialize and what elements have you encountered that made it successful?
I started to work on setting up a personal travel blog last year and was trying to think of ways to get my social media accounts noticed amongst a sea of beautiful and creative accounts on Instagram. Then I thought, why try to get myself noticed when I could create the platform to help other female travellers, photographers and bloggers to get noticed. I was never one for having the attention or the camera focused on me, so it seemed a perfect middle ground.
I quickly created the Instagram with the name We Are Travel Girls, originally intending to think of something better since I did this within about 2 minutes of thinking of the idea, but it started to grow so quickly I kept it. I think the name now really encompasses the goal of WATG, which is a community. It's not my platform, it's our platform. A place for women to meet, connect and inspire one another.
I honestly think what made the community popular initially was the fact I was passionate about it and dedicated a huge amount (all) of my personal time to it on social media. The next step was my good friend Vanessa Rivers joining me as a co-founder to create the website where we would feature travel stories from the community we had built. Having a partner to work on a project with makes it more fun, helps to keep things moving forward and allows us to bounce ideas off each other.
With any start-up the first two years can be the growth stage with little to no income. Originally I wasn't thinking of WATG as a business, but simply a place to connect with other travellers. I think this way of thinking has helped us to keep the page and our site authentic and true to the original goal.
What projects are you working on now or will be working in the following months?
Vanessa and I have so many ideas for We Are Travel Girls it's crazy! I have recently resigned from my corporate job again to focus on WATG. The focus for us is the website where we share travel stories from our community and bring attention to the writer's blog. The second key thing is the WATG meet-ups. We are currently running these ourselves, with two in London to date and the next one in Bali, and eventually, we will be looking for country ambassadors to host meet-ups all around the world. We also have a couple of other very exciting projects under wraps for now, but we hope to reveal these soon and get more of the girls from the community involved in these!
In a world so vast with so many possibilities, where do you draw inspiration from?
For me, seeing so many peers in their 20's and 30's turning away from the traditional "normal" and going out and creating a life they love, no matter what other people think. It's hard to turn away from what society thinks you should do, especially after having had a very successful finance career, but I try every day to look at other people doing it, and think if they can then so can I! I may not have a fancy house or a new sports car, but I am very happy and excited for what the next stage of my life will bring!
As a woman traveler, what do you think are the greatest challenges for women traveling alone?
The biggest challenge is probably the woman herself. She may be desperate to travel, but perhaps all her friends are in relationships or don't want to visit the places that she does and the idea of travelling alone can be daunting, so she doesn't go. I get it, I have been there. I have travelled alone, through Australia, New Zealand and Central America, but there have been a lot of trips I wanted to do that I missed because I didn't want to go alone.
What advice would you give to women that are on the fence about going on these solo trips alone?
Try a solo trip somewhere close to home, even a city in your own country and see how you like it before you go on a long haul trip. Even if it costs more, pre-plan things like an airport pick up, your accommodation and organised tours so that you are not worried about these things before you get there. There are so many ways to meet people whilst travelling now, either at a hostel, a dedicated female travel app or in communities such as ours. Girls have told me they met through our Facebook group and met somewhere in the world to spend a day exploring together!
Can you share an anecdote that happened during a solo trip and how did that shape the rest of the trip?
I get pretty bad heat stroke and whilst solo in Costa Rica I fell asleep in the late afternoon sun, leading to me getting really sick. I had a planned to meet a tour group for part of the trip and if I didn't get it together I would miss the trip. Somehow I made it onto the bus and sat next to a girl at the front. I explained I was ill and sorry I wasn't very chatty, and from then on she literally looked after me, carried my (huge) bag as well as her own, got me water and made me laugh. Without Julianne, I really would have had an awful time, and that terrible experience has led to a great friendship to this date from England to Australia!
What have been some of your favorite destinations? One, in particular, that is great for women travelers?
I have fallen in love with so many places! If I had to narrow it down, I would say Ecuador, especially Galapagos. I am a huge fan of seeing nature up close when I am travelling and the Galapagos was the perfect place to do this. The diving was incredible and snorkelling with sea lions was a really special experience.
For women travellers I would suggest New Zealand, I absolutely love this country and it's super easy to travel solo, especially if you are a newbie to travelling alone.
What is Bali to you? What made you fall in love with the place?
I visited Bali for the second time in June this year with my boyfriend and we both fell in the love with the island. I come from London and he lived in Los Angeles, so we both like the way Bali offers a wonderful outdoor lifestyle, places us perfectly to travel in Indonesia and Asia and offers lots of home comforts while retaining the traditional charm of the island. You can go from walking around rice terraces and temples in the middle of nowhere to an amazing modern coffee shop that feels like it's straight from Santa Monica or London. But mostly for us, it's a place where we can be together since we were long distance LA to London for three years!
What advice can you give to women who are wanting to embark on a travel journey themselves, but are not sure where or how to start?
Talk to others who have done this, it's incredible how so many people want to share their experience and give advice. As I mentioned before, this happens a lot already in the We Are Travel Girls Group. Not only may this lead to some great travel tips, but even finding a travel companion for your trip. Be brave and if you want to go somewhere or do something then find a way that works for you and go do it!
If you liked this interview, don't forget to give it a like, leave us a message and/or share it with your friends!