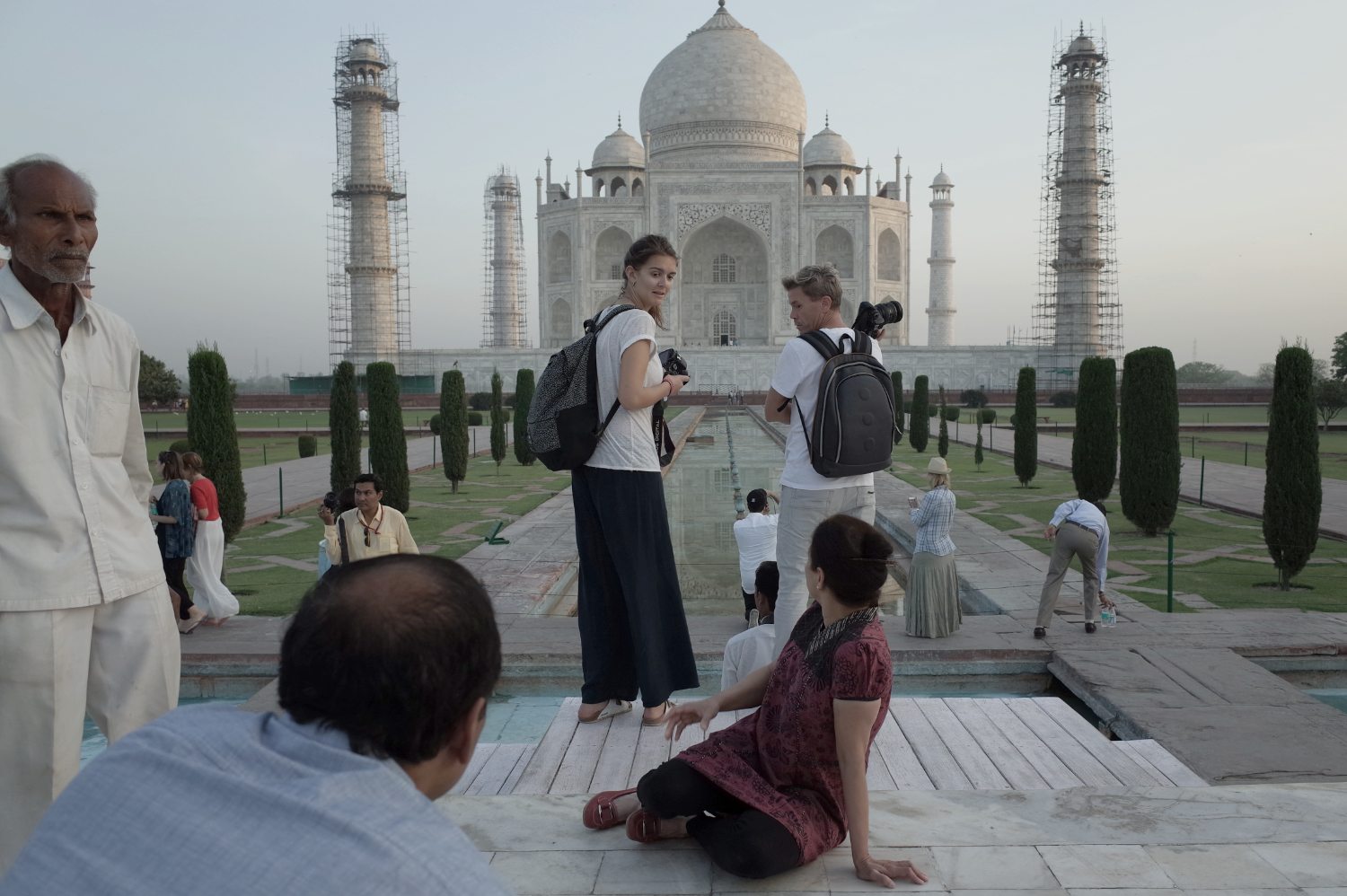 A Step away from Perfection. How to Manage Your Expectations for A Better Travel Experience
Posted on
22 August, 2016
We've grown so accustomed to seeing travel marketing perfection, that even the slightest deviation can result in feeling ho-hum. In many cases, if a photo had included just a few more feet to the left or right, you probably would have frowned at the site of a crowded beach and skipped to the next place.
When I visited the Taj Mahal it severely lacked the peaceful tranquility I had seen in so many photos. At dawn, hundreds of people were waiting to flood onto the grounds. There was even a cue to get the best photo, — and hard stares were abundant. It certainly wasn't my favourite or most zen experience in India, but it was still worth it. I'll never forget how amazing the cool white marble felt on my bare feet and the way the dome glowed under the rising sun.
Perhaps it boils down to a state of mind, but pretty pictures and rave reviews can be a recipe for disappointment. Instead, alternative resources can root your next trip in reality and improve the experience dramatically. Quality travel research can help blend two narratives — your own intrigue, curiosity, and goals with the reality of a place, it's people and the environment.
Here are some tips that have helped transform my expectations and open me up to richer travel experiences.
Find the long-term travelers and expats
If you are drawn to adventure travel try seeking out vagabonds, or long-term travelers who diarize their experiences online. Not only do they speak openly about the less glamorous aspects of travel, you can trust that they aren't beholden to writing good reviews to earn a free hotel stay. Instead, they tell it like it is, often in an unedited stream of conscious prose filled with emotional ups and downs. Their blogs are also a trove of insight on local customs, border crossings and the cost of transportation and goods.
When my husband and I were planning our motorcycle journey from Vancouver, BC to Panama City we found our tribe through Horizon's Unlimited – a community of overland adventurers. I was also inspired by Tiffany Coates, who documented all the highs and lows of motorcycle travel, and most importantly for us, the ins and outs of border crossings. Her information saved our butts and inspired us to do and see more even when things got tough.
Research the local journalists
Let's face it, the news sucks. In many cases, it does more harm than good to the prospective traveler by scaring you out of a trip. Instead, local journalists or regional correspondents can be a great resource for current affairs, which are key to understanding people's lives, culture and so much more. They are active on social media and provide reliable information that covers a range of topics, unlike headline seeking mass media outlets.
On a recent trip to Ethiopia, I spent time scanning Twitter for insight on the government's relationship with citizens. I learned about the Master Plan, an initiative to expand the capital city Addis Ababa into neighbouring farmland. It wasn't going well. NGO's were calling out human rights violations and protestors were being killed. As we walked around Addis these insights helped us react appropriately to the military presence, and later opened up a lot of lively discussion with locals about the future of Ethiopia.
Learn more about the culture
Researching art, music or notable authors can be a window into the soul of a place. Consider for a moment what you might see differently if you read Gabriel García Marquez before a visit to Colombia, or if you saw an installation by Ai Weiwei before visiting China. Books, poetry, small galleries, independent magazines or small music venues are filled with opportunities for conversation and thought-provoking ideas.
I fell in love with William Eggleston's photography and found that during my wanderings through rural America I was more perceptive of decaying signs, old fashioned truck stops and abandoned highways. Classic motels, in particular, caught my attention. These relatively untouched time capsules helped me feel more connected to travelers of a bygone era.
It's important to ask yourself how you want to experience the world and what are you willing to sacrifice to facilitate it. Secluded beaches are harder to come by and peaceful sojourns at popular temples are rare. Are you willing to make a trek to a popular locals hangout for a taste of authentic food? Is the thought of seeing the pyramids from the window of a KFC a major bummer? Perhaps. Or maybe your process of discovery will reveal the fringes and help you embrace all the imperfections, leaving a sense of contentment in your wake.