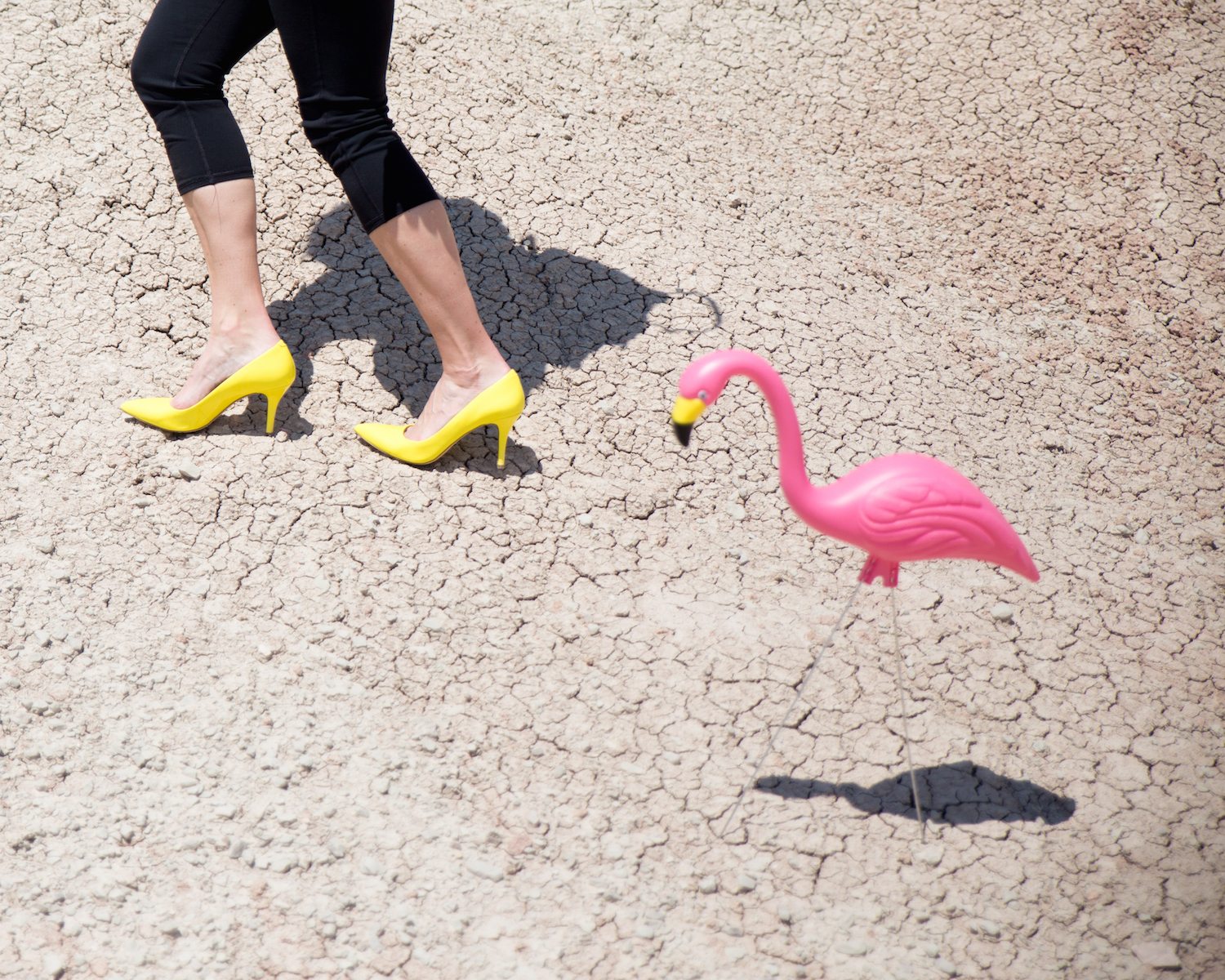 When Work And Family Travels Happily Mix: An Interview With Photographer Jill Emmer
Posted on
31 August, 2016
A few months ago we had Jill Emmer as a highlighted creative from Minnesota showing us one of the 10 reasons to visit Minnesota and this time, we'd like to highlight her very own creativity and work as a fearless photographer, traveler, mother and hard worker woman. She started with an iPhone taking photos here and there and posting on her public anonymous Instagram account until her work caught fire and she quickly learned to work with professional tools. Check out this interview about her recent work, a family work trip to South Dakota, and how she balances her personal versus professional travels and work.
Tell us a bit more about your work and how you got started in a creative career?
About three years ago I started a private Instagram account. I posted a photo of a deer to it & none of my friends "liked" the photo… because at that time we mostly just shared photos of kids or bumper stickers – things people share on Facebook. I thought the one of the deer was pretty good, though… So on a whim I started a public anonymous Instagram account @shineonyoucraydiamond" and I posted that photo of the deer and added a few hashtags like #deer. Within minutes several strangers "liked" my photo and I was so flattered! I gushed to my husband "people like it!" and I was hooked. Within 6 months I had about 5,000 followers and within a year I had over 90,000.
I have never had training on cameras or photography. I've never taken a class. I started purely as a mom in a minivan with an iPhone. Once commercial work started coming in, I quickly taught myself how to use a DSLR and Lightroom using YouTube videos and the help of friends. I'm now signed up to take a Photoshop class this fall. I have so many ideas that I hope to implement using Photoshop.
I spend my time now working as a content creator for brands (including that great trip to South Dakota), teaching iPhone Photography for the IPhone Photography School, doing lifestyle shoots for families and brands, organizing community events and just having fun traveling!
You recently went with your family on a road trip to South Dakota to promote the destination. How was that experience of mixing family and work travels?
For this specific trip, I was hired to go on the "ultimate family road trip" by the state of South Dakota Tourism. It was an incredible opportunity! We were asked to drive out to the Badlands from our home in Minneapolis. We spent a day exploring the Badlands and sleeping in one of the park's cabins. Then we spent the rest of the trip in the Custer area. SoDak Tourism planned all of our adventures… hot air balloon ride, horseback riding, buffalo jeep safari, fishing with a guide and more! As you can imagine – there was a plethora of adventure-type photos to take and share. We still talk about that trip regularly. We will never forget it!
What was your favorite part of this road trip or any other road trip in general?
I love taking road trips for a multitude of reasons:
The anticipation before the trip is one of my favorite parts! The build up! Day-dreaming about what I want to do when we get there, checking the weather, reading about activities, restaurants, etc. My kids counting down the days until we go. While we are on the trip – I love the fact that it forces my family of 4 to be intimate. We eat, sleep and adventure in sync. I hold these memories so close to my heart.
And of course the photography! Nothing inspires me more than a fresh change of scenery. I usually do my best work when I throw a few beloved props in the car (whatever is catching my interest at the time of the trip – an umbrella, a mirror, a flag, a blanket, etc) and then leave the rest to spontaneous inspiration.
How do you plan a trip like this where you have to do creative work and still enjoy the time with your family?
I don't do a lot of pre-trip photo-specific scouting – but I do read the tour-guide websites while looking for a hotel & activities and that usually gives me some ideas of what major sights we will be seeing. And while yes, I do take photos of those major landmarks, they're not usually my favorite shots from our adventures. My favorite photos are always the ones that make me laugh. Silly candid moments and moments that involve being creative for the pure fun of it.
Unless I am going on a photography-specific trip, I try my best to be an active, engaged member of my family for the majority of the time we travel.
Where do you get the inspiration to create the photographs?
My best work seems to be born when I am feeling light-hearted and euphoric. Then, in those moments, I snap photos of whatever catches my eye, makes me laugh or inspires me. Mostly because those are the sort of moments that my heart wants to remember & capture to treasure later on.
What's next on your agenda?
We have a few trips coming up on our horizon. We hope to take a road trip to see the fall colors in October for 5 days. We are still trying to decide where – either back to South Dakota or possibly up north somewhere. Northern Minnesota is truly stunning! Then for Spring Break I want to do a long 10-day family road trip. Hopefully with some camping! Possibly either southern Utah or the Great Smoky Mountains.
I also have dreams of traveling alone to visit other Instagram/photographer friend. I would love to do a trip that focuses on photography in the desert! Palm Springs? That White Sands National Park has definitely been in my thoughts! And, of course, I would love to go to New York.
You can follow Jill's work on her Instagram account or website. Stay tuned for more interviews on women & travel!