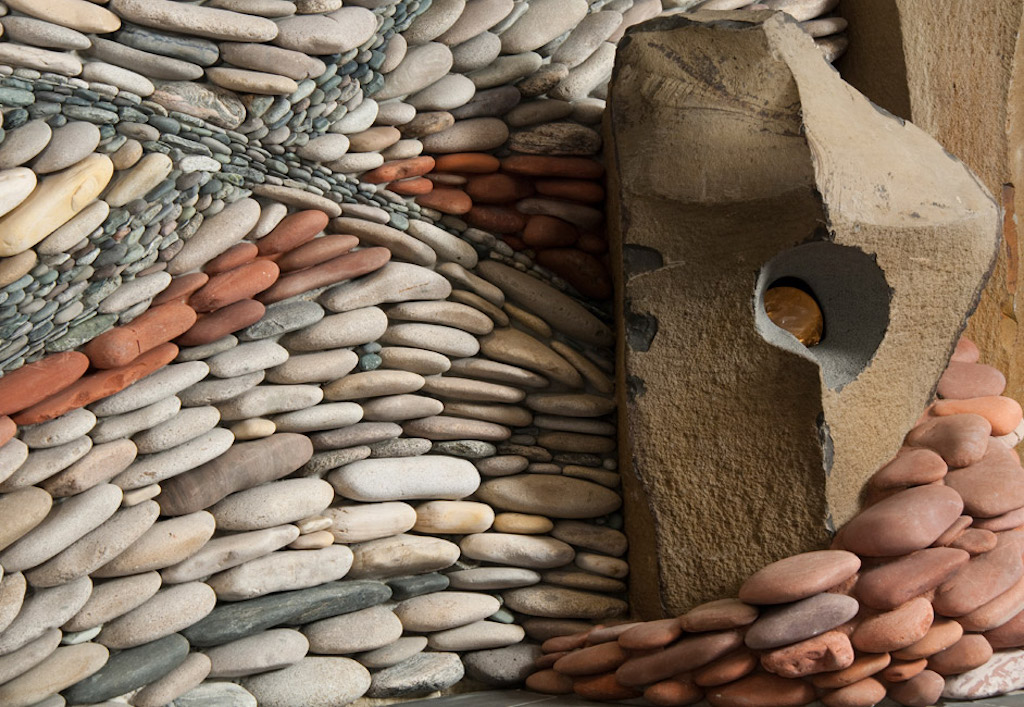 The Top 6 Exhibits From This Year's Interior Design Show
Posted on
2 October, 2017
This year's Interior Design Show outdid itself with regard to ingenuity and innovation. From compartmentalized function and form for compact spaces to multi-use art fixtures, we've put together a list of our favourite exhibits for you to feast your eyes on. Read more below.
Barn-Barn || Lighting
Based in the Kootenays, this amazing lighting company combines streamlined and creative designs with physics to bring you these gorgeous moving structures that are the perfect blend of artistic detail and functional beauty.
 
Ancient Art of Stone || Stone Mosaics & Live Edge Design
This company designs beautiful stone spirals and incorporates them into walls, fireplaces, doorways and thresholds, and even live edge tables and furniture. Although most pieces they design are functional, they could easily stand alone as works of art.
 
Sarah Marie || Custom Interior Design
This eclectic designer sources antique pieces and whimsical, cosy furniture pieces and blends them together to create playful and relaxing spaces that evoke nostalgia. From vintage televisions to pineapple wallpaper, her spaces are a treat for the eye.
 
Saige and Skye || Fibre Art
When you walk into this exhibit, you instantly felt as if you stepped out of your door and onto a beachfront bungalow full of lush greenery and wicker furniture. Jolynn Vandam creates beautiful hanging baskets that you would be sure to find in a place like Anthrolopogie. The epitome of boho chic.
 
Resource Furniture || Multi-Function Compact Furniture Design
Resource Furniture combines style, innovation and technology to create smart furniture for compact spaces. Perfect for studio apartments, laneway houses, and tiny homes, Resource prides itself on being able to turn a 17″ console table into a dinner table for 10 guests, or a full queen size bed folding into the wall to create a full workspace, to name a few. Space-saving in its most creative form.

Porter & Charles || Kompakt Kitchen
Keeping with the above example of stylish, multi-use spaces, Kompakt Kitchen by Porter & Charles is the first fully stocked kitchen to be able to fit into 8 feet of space, with washer/dryer combo, dishwasher, oven/microwave combo, built in tv with extra hidden storage and full fridge. Design ingenuity at its finest, and perfect for micro-loft living.