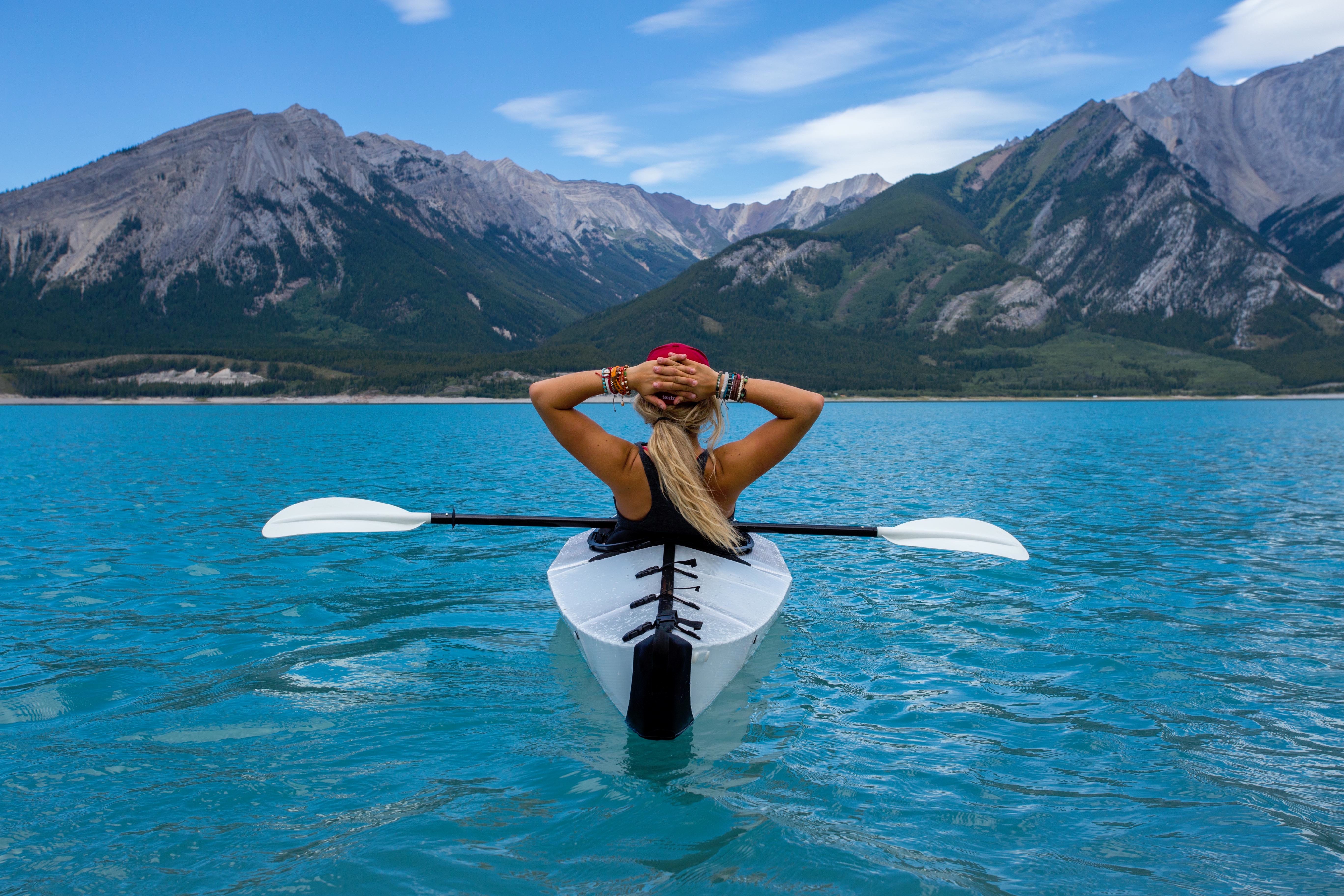 Our Favorite Top 6 Hashtags to Discover New Places
Posted on
12 December, 2016
We've all been there. Endless scrolling through our Instagram feeds, liking all those amazing travel photos in between the sponsored content and lifestyle photos of yet another perfectly placed cup of coffee on a rustic weather-stained vintage wood table. But what do you search when you're wanting to find the lesser known hidden gems in the world? The answer: Travel Hashtags. These six we've put together, in addition to some being distinctly Canadian (#5secondvacay, #greatnorthcollective, #welltravelled),  are our top choice picks for finding that next gorgeous destination to add to your bucket list. Take a look below.
1. #5SECONDVACAY | Posts: 10,800+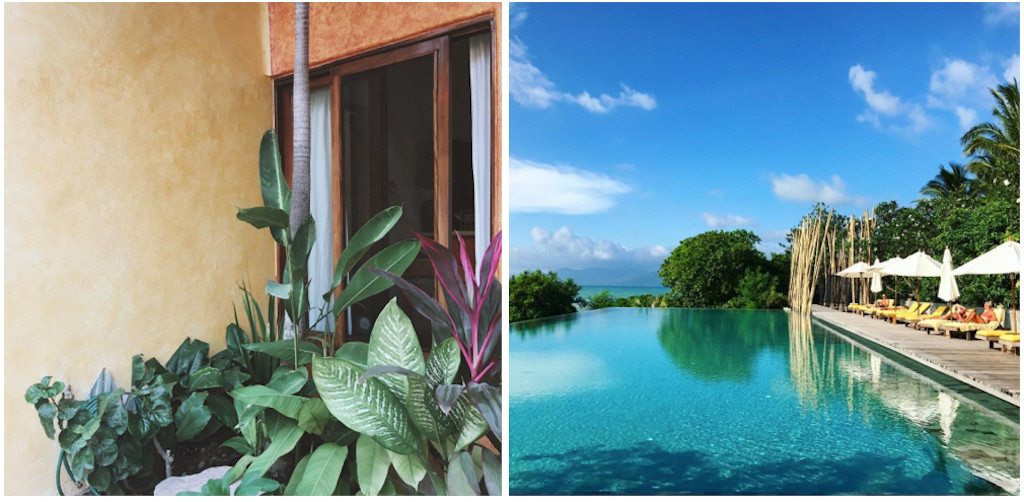 Photos: Hotel Cielo Rojo – @caitlintravels; Six Sense Samui, Thailand – @breannajwilson
First on the list is our very own #5secondvacay. This tag was created with the idea of sharing our community's amazing mini getaways, showcasing personal moments of peace, relaxation, and reflection; a mini-vacay for your mind. From dancing in the snow to a perfect late-morning brunch, to a sunny beach-side lounge session, our tag is a delightful escape of the present. Share your own #5secondvacay with us. We'd love to see it!
2. #WELLTRAVELLED | Posts: 1.6 million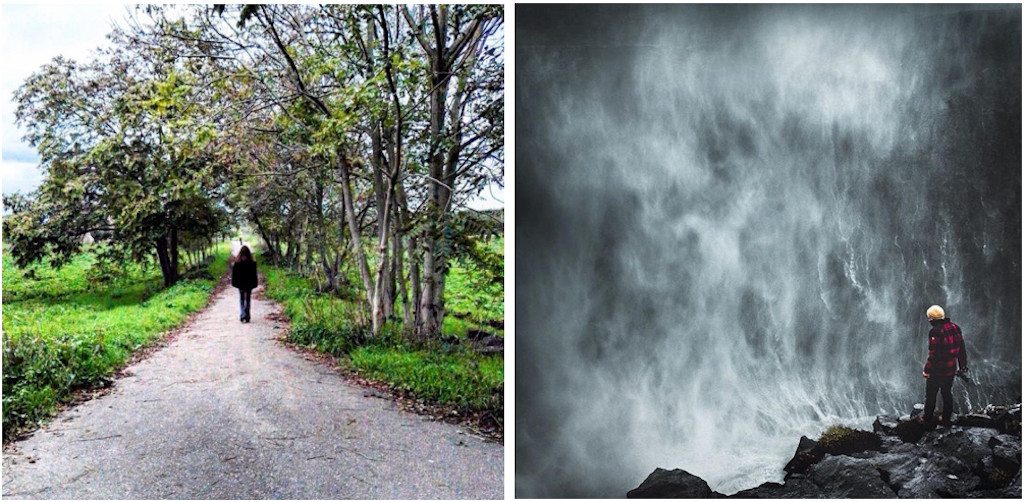 Photos: Parco Degli Acquedotti, Italy – @_carnis; @linakayser
Created by Herschel Supply Co., this tag is, quite literally a backpackers dream come true. While Herschel started the tag with the intention of showcasing their heritage collection, #welltravelled has garnered a global following, encompassing the heart of exploration and a desire to take the road less traveled. Whether you're a Herschel fan, or simply have an appreciation for backpacking across the country, #welltravelled has you covered.
3. #GREATNORTHCOLLECTIVE | Posts: 593,000+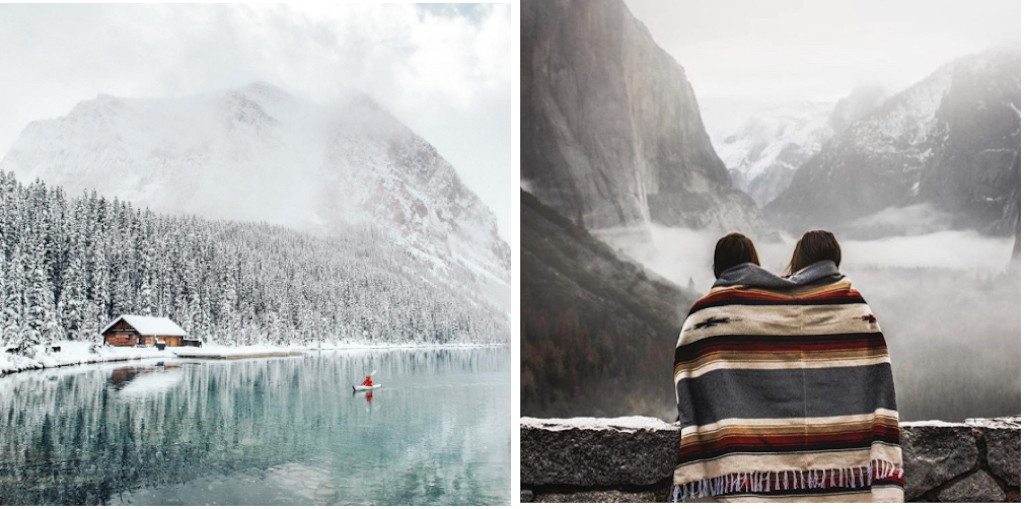 Photos: Banff National Park – @stevint; Tunnel View, El Portal Road – @folkasfuck
For anyone with an insatiable thirst for the great outdoors, #greatnorthcollective is the perfect tag to help you discover new trails, peaks, and valleys to explore all over the Canadian countryside. The images posted with this tag inspire an intimate connection with nature and do an amazing job of showcasing just how beautiful the wilderness can be.
4. #MYTINYATLAS | Posts: 2.1 million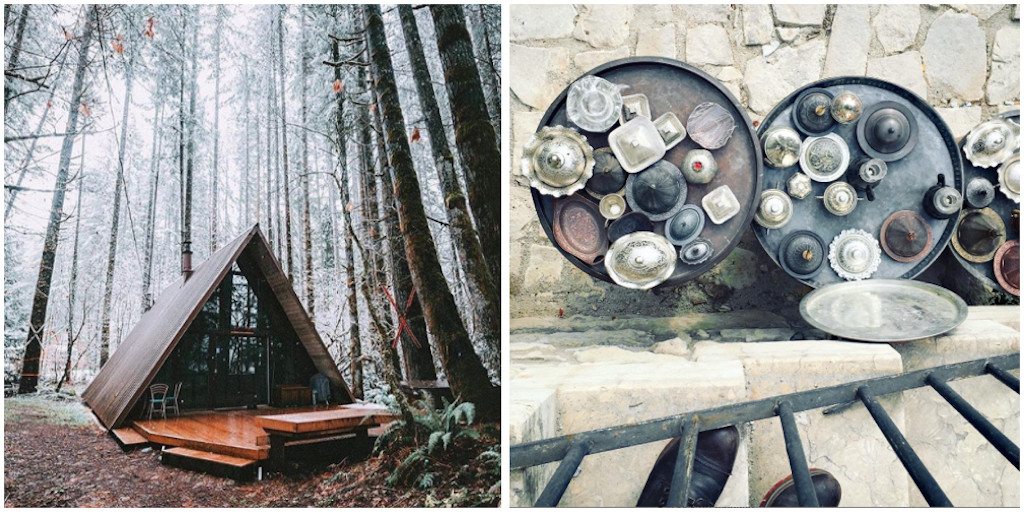 Photos:  Stevens Pass Ski Area, Washington – @lumoidit; Safranbolu, Turkey – @peapookachoo
This adorable tag captures that feeling of wonder and awe at seeing a new place for the first time. Something about each snapshot that seems to fit, as if each photo were a tiny piece the of the puzzle that makes up the world. Scrolling through this tag will not only leave you with a feeling of nostalgia of trips gone by but also leave you feeling curious to go out and make new memories.
5. #BUCKETLISTADVENTURES | Posts: 32,000+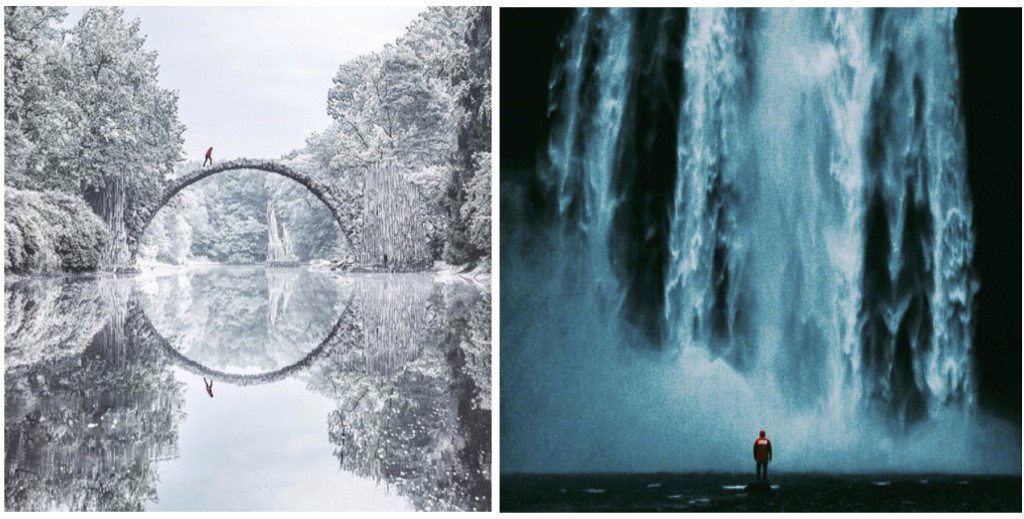 Photos: Rakotzbrucke, Germany – @travel.the.world.today; Skogafoss, Iceland – @david_aerts
This tag says it all right in the name. #bucketlistadventures is gaining traction, not only as a popular tag for those wanderlusts daydreaming about their next escape but also as its own Instagram account. In addition to being a double hitter on both account and tag, it has also garnered some very influential travel bloggers making use of the tag in their posts. Be sure to check this one out on your next trolling session.
6. #PASSIONPASSPORT | Posts: 5.6 million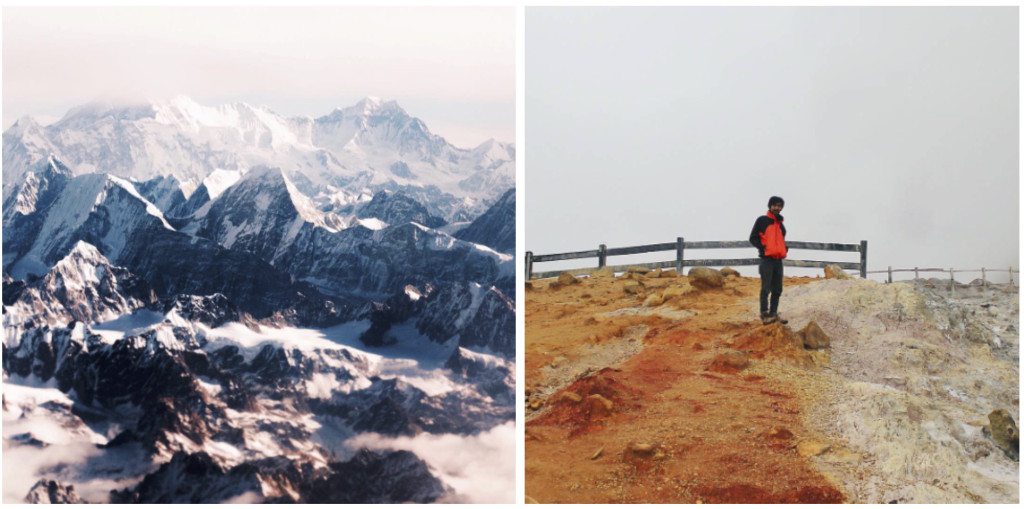 Photos: Kathmandu, Nepal – @lielaine; Kawah Sikidang, Indonesia  – David Rafka
Last but not least we have #passionpassport. This tag comes in in the top 3 most popular tags on our list with almost 6 million posts. Feast your eyes on gorgeous images of anything from crazy rock formations in the earth to hiking atop a massive glacier, to mid-wave surfing shots. Tons of city-scapes ranging from brightly colored stand alone structures in tiny European suburbs to the monochromatic modernity of some the world's more affluent cities. Nothing is in short supply on this feed.
Know of any other great hashtags you love to scroll through? Let us know! Post your comments below as we'd love to hear from you.
Featured image: Kalen Emsley