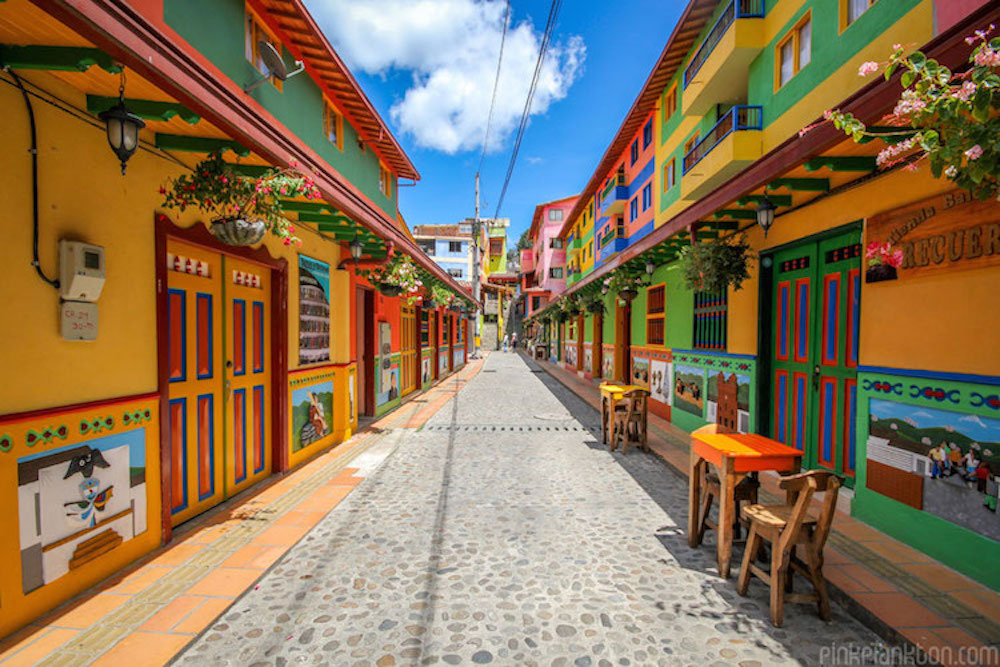 This Little Town in Colombia is A Colorful Paradise
Photographer Jessica Devani was traveling in Colombia when she stumbled upon this little town seemingly taken out of a postcard: Guatapé, Colombia. Apparently, this is where all postcards are inspired from. Guatapé is a town and municipality in Antioquia Department in the outskirts of Medellín. The name "Guatapé", comes from the Quechua language, related to "stones and water".
This town started to grow in interest and color just a few years ago as domestic tourists were looking for weekend getaways. Each building has tiles along the facade's lower walls in bright colors and dimensioned images which indicate the product the local businesses sale or are cultural references of the city and region.
Here you can also go up to La Piedra del Peñol that towers at 7,000 feet (2,100 meters) from where you can have this amazing view of the lakes and geography of the area. It's only 649 steps to the top in complete vertical alignment, maybe not ideal for the faint of heart.
You can see more of Jessica Devani's photographs on her Instagram and follow her journeys around the world.