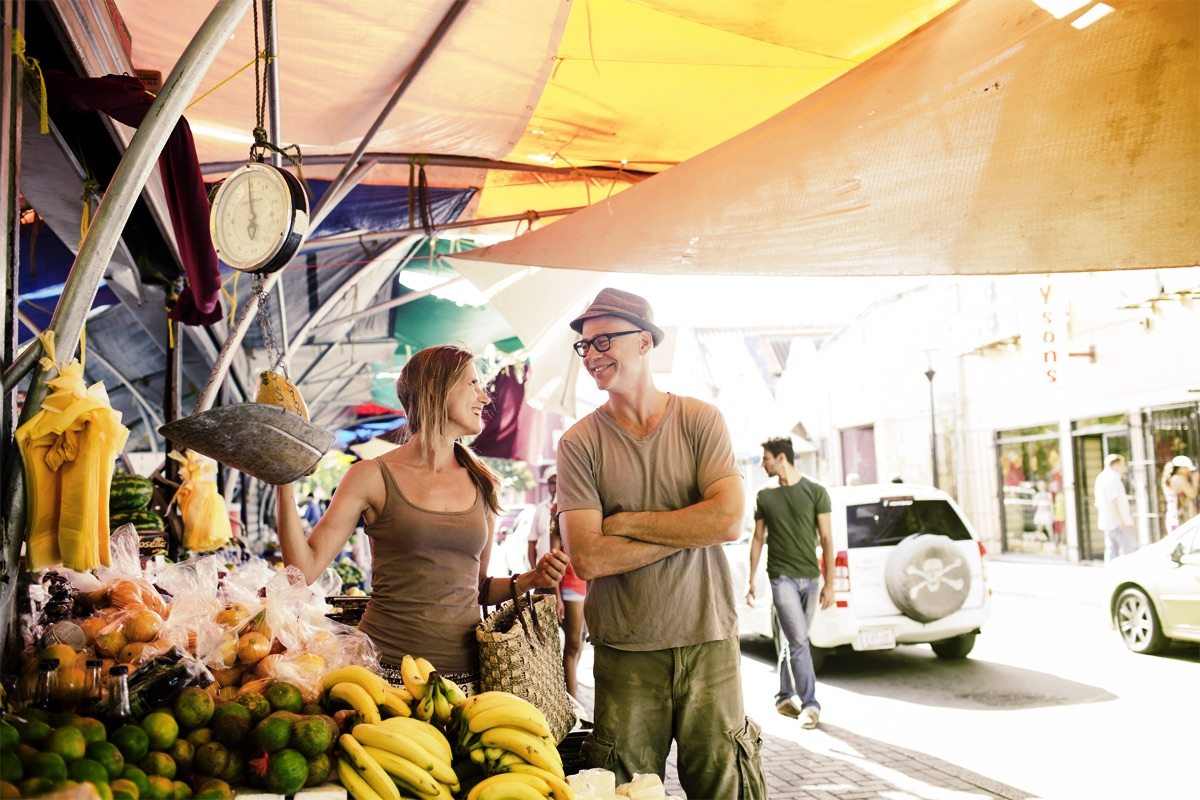 The Best Culinary Tours Around The World
Posted on
21 September, 2015
Advertorial
One of the best and most authentic ways to experience and understand a destination is through its food, and the more local, the better. From rubbing elbows with locals at a food market to joining natives for dinner in their home, hotels around the world have recently started arranging immersive tours that take guests off property to get knee-deep in the local cuisine. Whether you're an aspiring foodie or self-proclaimed gourmet, take note of these authentic food tours that will take you beyond the landmarks to get a true taste of the town.
Pepperpot Culinary Tour, Barbados
Turtle Beach – Barbados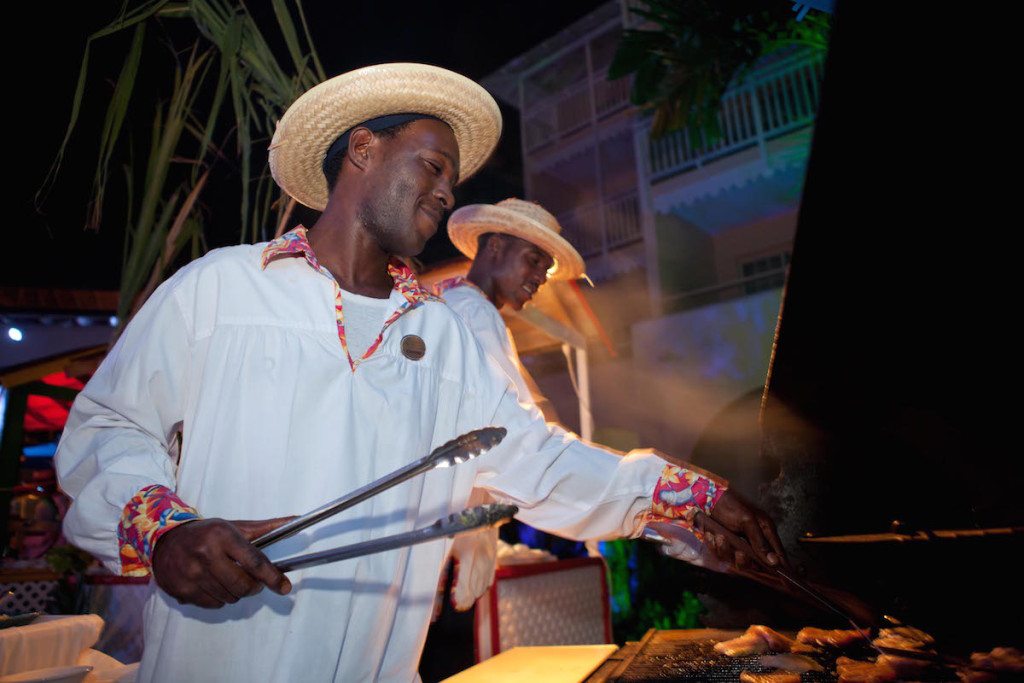 New for summer 2015, the Pepperpot Culinary Tour at the vibrant, all-inclusive Turtle Beach resort, lets guests explore the island's historic Holetown neighborhood, venture into the Speightstown Fish Market, and chow down at Bajan chef, Peter Edey's, celebrated restaurant, Scotch Bonnet. What's on the day's menu? Local delicacies like macaroni pie, the Bajan version of extra cheesy baked ziti, and pudding & souse, a dish rooted in the days of slavery when Bajans took the undesirable parts of the pig and turned it into one of the island's most beloved foods.
Truffle Hunting in Florence
Il Salviatino – Florence, Italy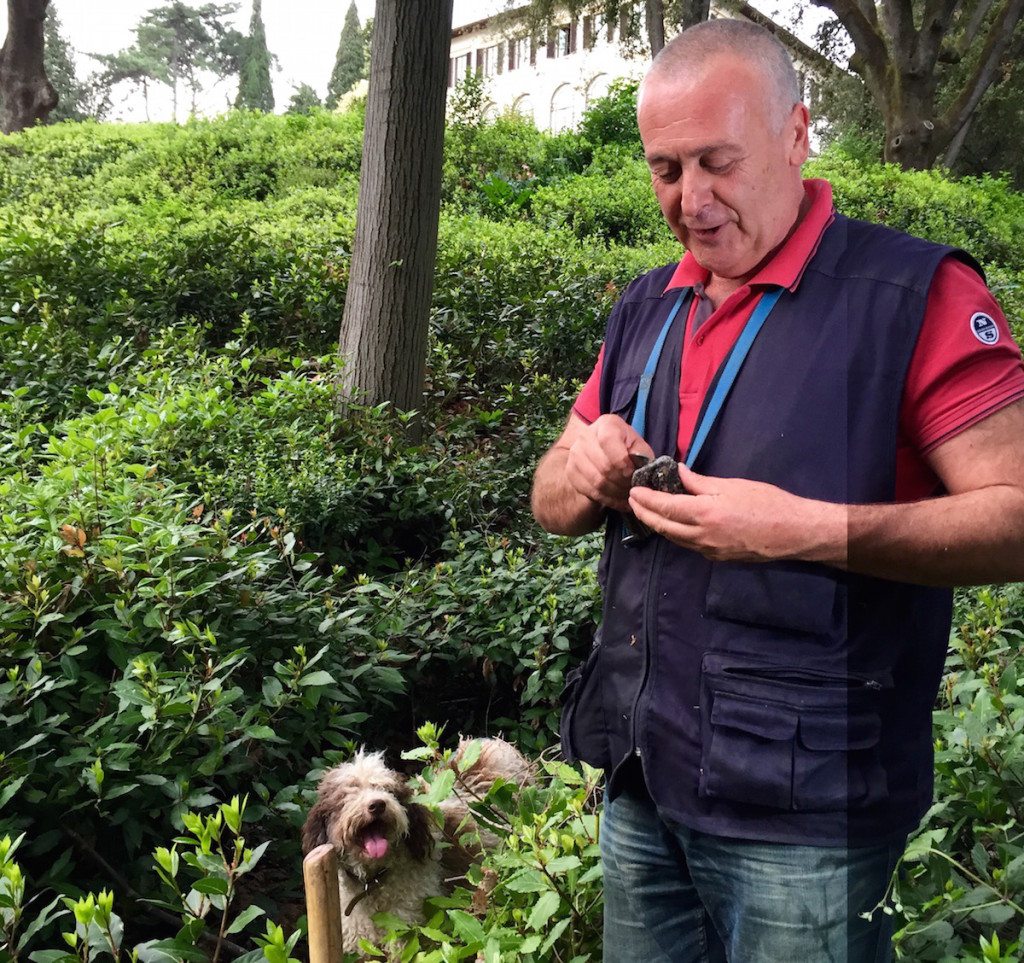 Foodies and culture lovers alike will delight in this hands-on truffle hunting and cooking experience from Fiesole, Italy's 5-star Il Salviatino. Guests can join a certified truffle hunter Giulio Benuzzi and his adorable pup, Eda, to review the basics of this coveted ingredient before embarking on an experience that explores the secret world of the Tuscan truffle, including a hands-on truffle hunt, introduction to cleaning and cooking techniques, and a truffle-filled lunch feast.
Risotto Experience at Riseria Ferron
Palazzo Victoria – Verona, Italy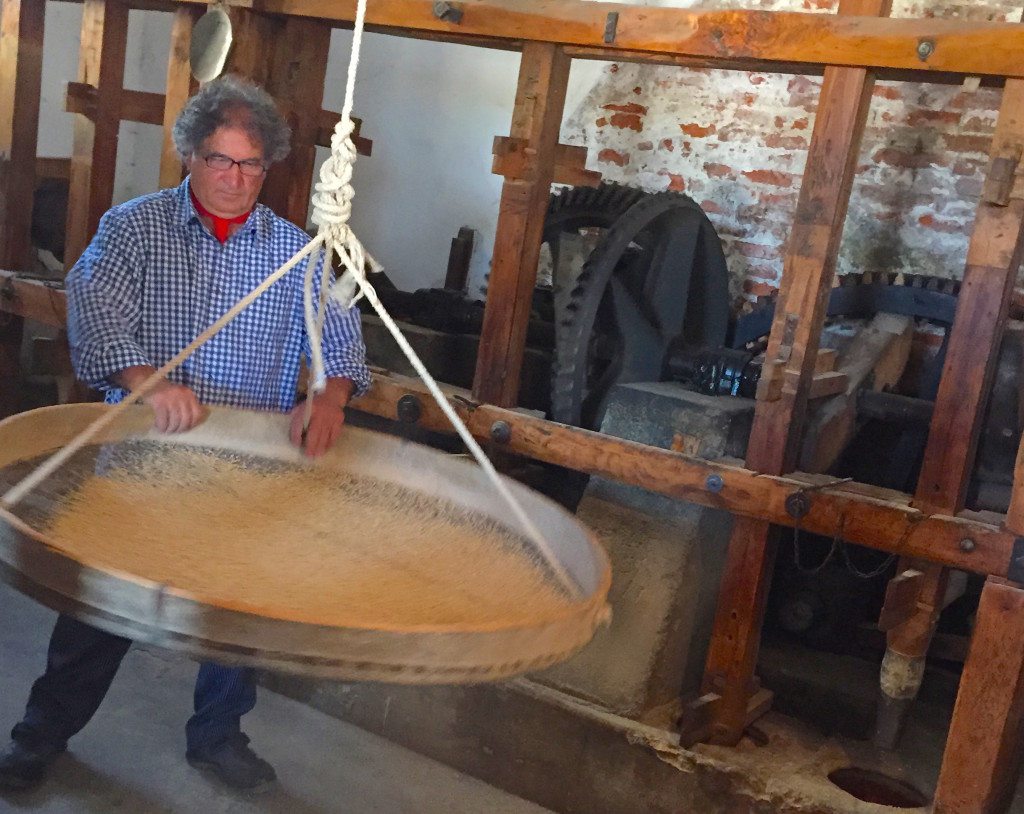 Located in the heart of one of Italy's most elegant cities (Verona), Palazzo Victoria invites guests to get to the source of what makes risotto one of the country's most celebrated dishes. Guests will set out from Palazzo Victoria for a (less than 1-hour) drive until they reach Riseria Ferron —  a risotto farm located in the picturesque village of Isola Della Scala. Once there, owner Gabrielle Ferron, a self-proclaimed master of risotto (he invented a special spatula for it) will greet participates to begin tour with an introduction to the rice fields — which includes a walk around his farm to pick flowers, hops and herbs that are used in an interactive risotto cooking lesson. The experience concludes with an exclusive lunch prepared with local ingredients, designed to showcase the region's best rice-based dishes, from bread to desserts.
Rub elbows with locals and become acquainted with native ingredients at Cusco's Mercado San Pedro
JW Marriott El Convento Cusco – Peru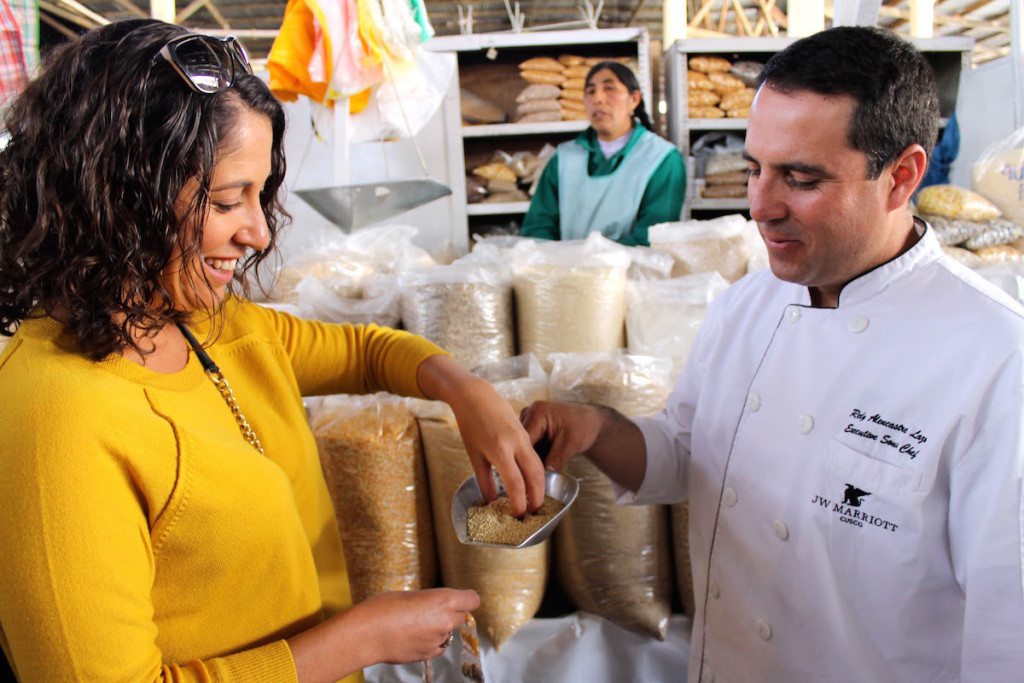 Chef Rely Alencastre puts an upscale, modern twist on traditional Andean cuisine at Pirqa Restaurant, located inside the JW Marriott El Convento Cusco, a former 16th-century convent turned five-star hotel. Focusing on locally sourced ingredients from the surrounding Andes region and Sacred Valley of the Incas, Chef Rely's culinary point of view has influenced a series of personalized experiences. These include a five-course interactive cooking lesson that begins with a tour of the local Mercado San Pedro where Chef Rely sources 100% of the hotel's fruit, vegetables and dairy products from local purveyors. The tour includes stops at the vendor stands he frequents on a daily basis, and each generously allow guests to sample ingredients that range from cherimoya to lucuma, queso Andino (Andean cheese), coffee and quinoa.
Taste of San Juan
San Juan Marriott – Puerto Rico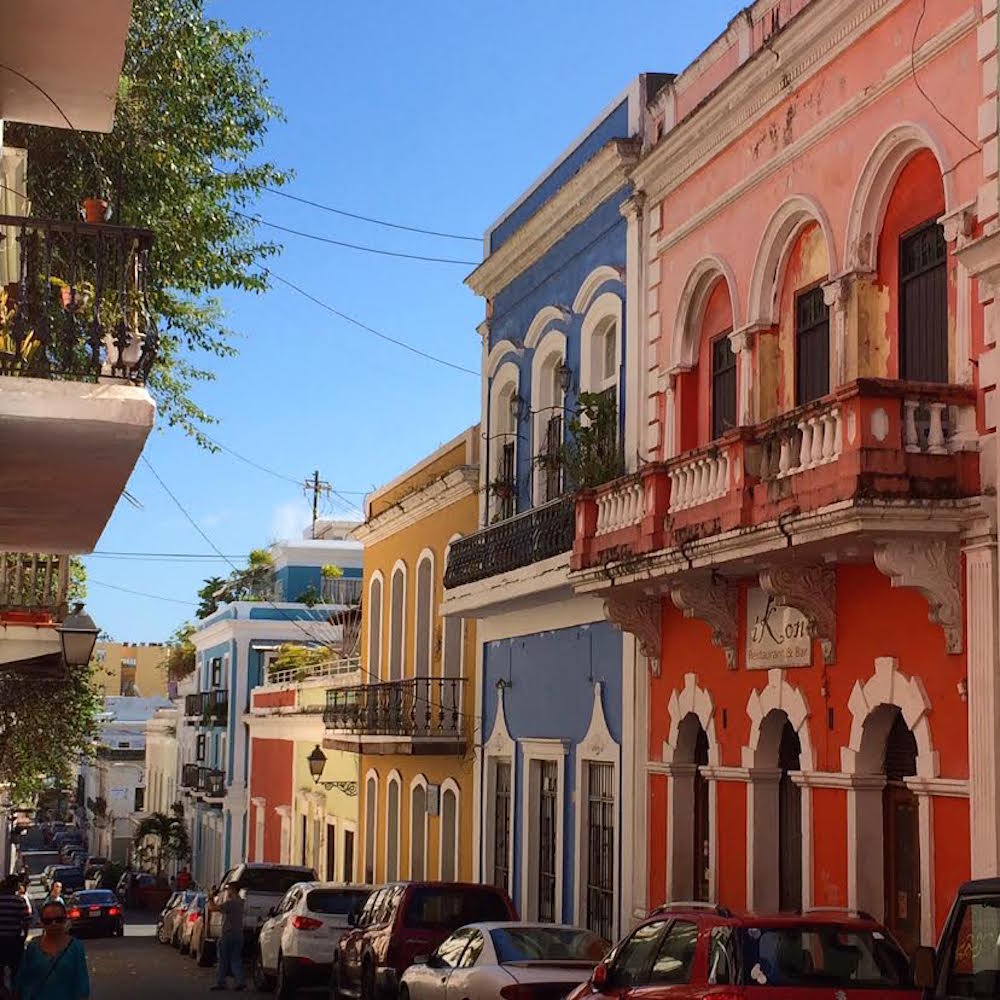 As travelers are seeking local experiences and moving away from the tourist traps, the San Juan Marriott Resort now offers guests the opportunity to learn from the locals and spoil their palates to the rich and diverse flavors found in Old San Juan. The resort's new "Taste of San Juan" package impels guests to go to the heart of the 500-year-old Spanish colonial city and discover hidden treasures they might not otherwise find on their own. Narrated by Spoon Food Tours, guests will learn about the rich history and colorful architecture, stop at one of the best coffee shops on the island, as well as sample traditional classics (think mofongo, fried fritters, pasteles stuffed with chicken, and more).
Willemstad Walking Food Tour, Curaçao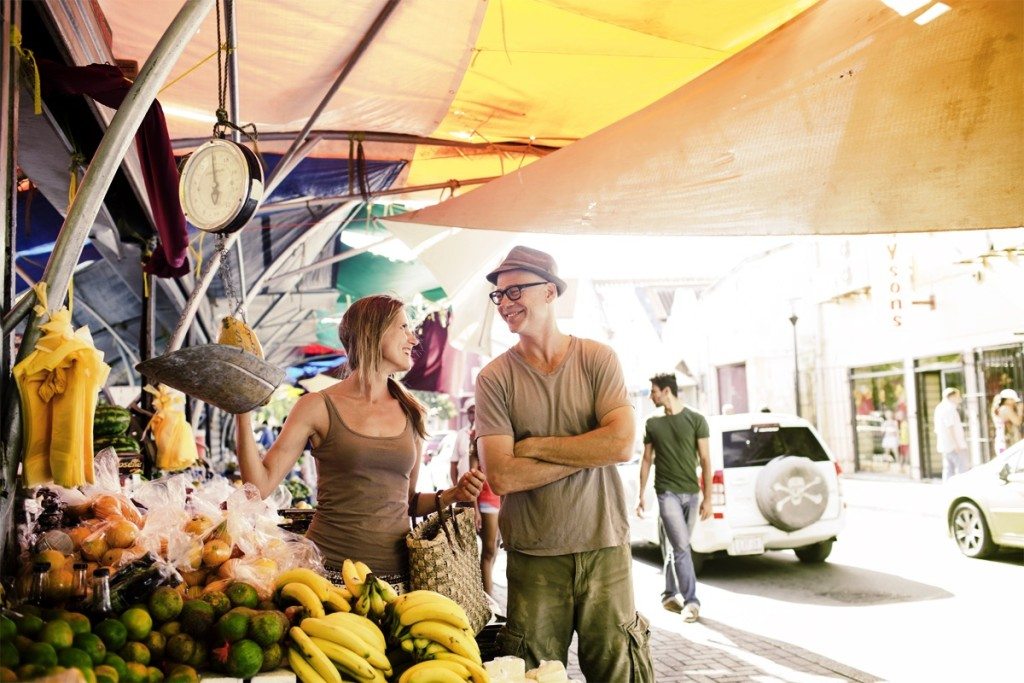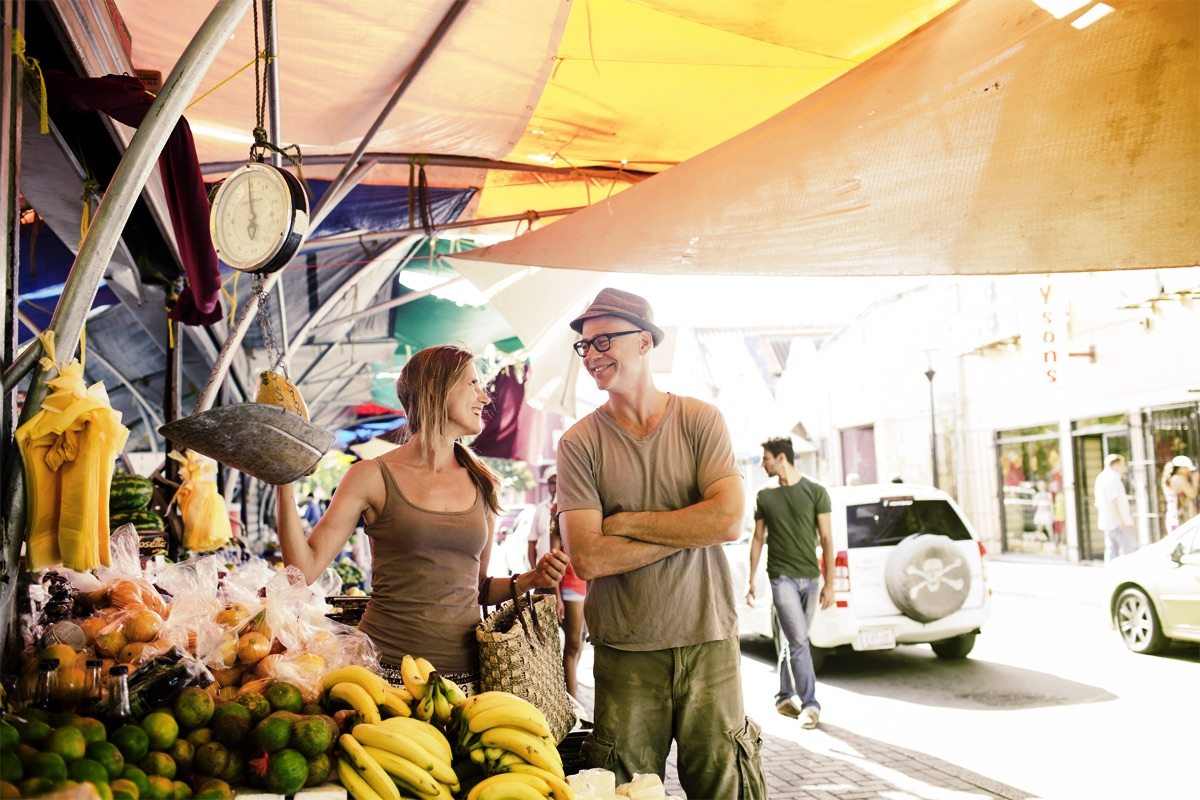 Stroll through the traditional Dutch architecture of Curaçao's UNESCO World Heritage site capital, Willemstad, while tasting the cuisine of this tiny Caribbean island. During the walking food tour, you'll savor a tropical batido smoothie made from fresh fruit while strolling the Floating Market for fresh fruit and visit the Mikvé Israel-Emanuel Synagogue. Finally, sit with the locals at the Old Market for a cafeteria style lunch featuring traditional stoba and funchi.
Indulge in artisanal cheese handmade in the Guatemala highlands
Casa Palopo / Lake Atitlan – Guatemala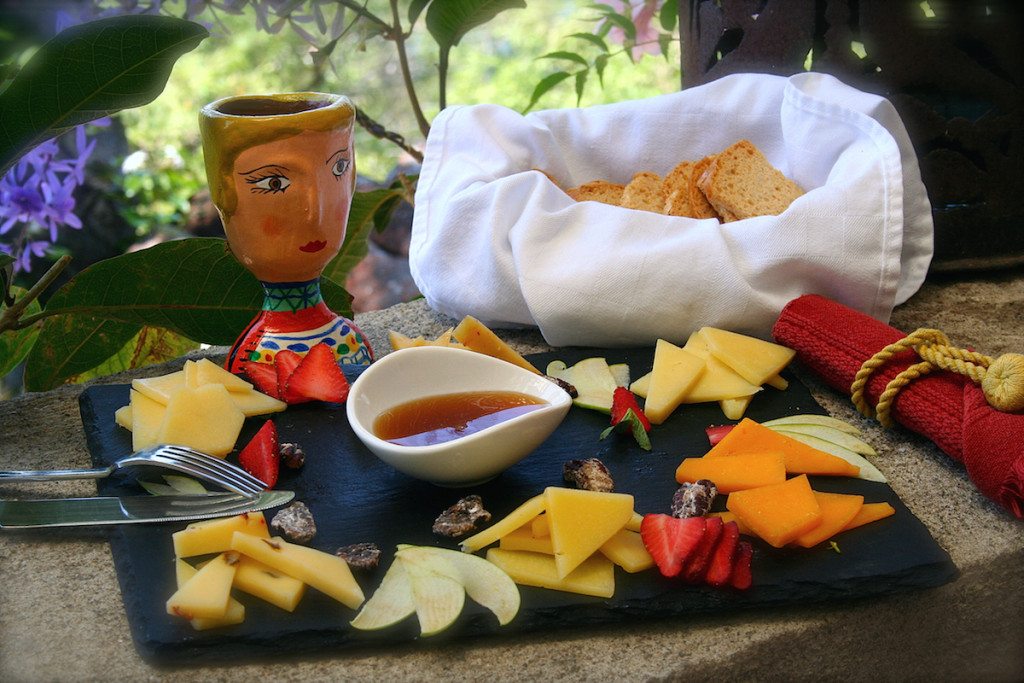 This once-in-a-lifetime excursion through the farms of Santo Tomas Perdido begins at Casa Palopo's private dock, where travelers board a boat that transports them to the town of San Lucas Toliman, located at the base of the Toliman volcano on the southeastern shore of Lake Atitlan. The farm specializes in the production of handmade Guatemalan cheeses made with 100% cow's milk, with 10 varieties produced on site. After a tour and demonstration of the cheese-making process, guests enjoy a cheese board with pairings that include the farm's own "miel de flor de cafe" — honey made by bees that frequent local coffee flowers.
Written by Michelle George.
Never one to say no to an adventure, Michelle swapped her beloved white sand beaches of South Florida, for the red brick buildings of Gainesville and spent four years at the University of Florida (go Gators!). Drawn to her native south Florida lifestyle, Michelle headed back to Miami where she got a taste of corporate PR while helping to manage nationally recognized clients, at Diamond PR.