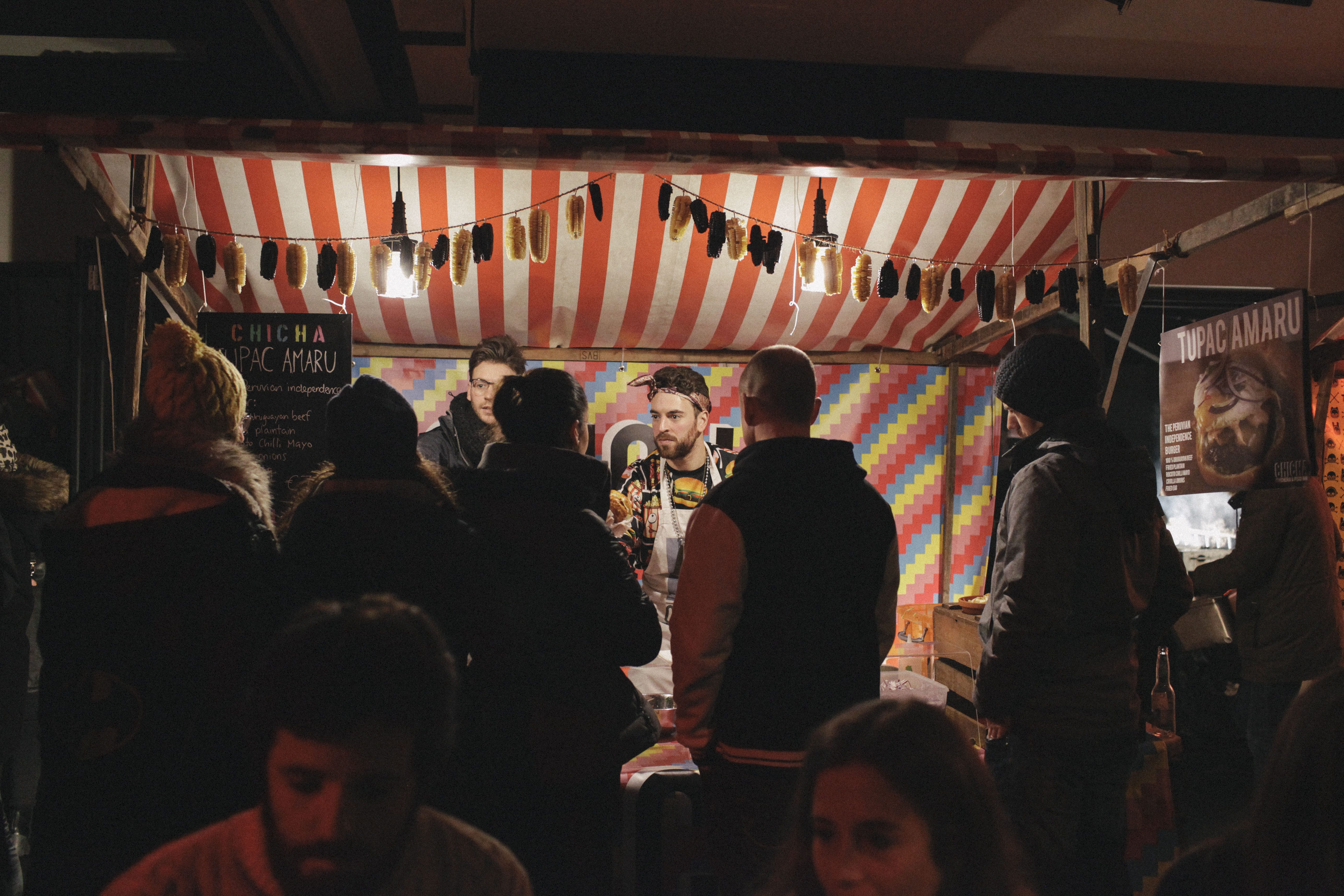 Concept Food Events Are Taking over Berlin
When you think of Berlin, one of the first things to spring to mind will no doubt be its reputation as the party capital of Europe. True, the world-famous Berghain heads up the city's long list of techno clubs and weekend-long parties, but the city's food scene has been gradually picking up the pace in the past couple of years. If the city has been looking for something else to shout about, its inspired food scene could be just what it needs.
In fact, Berlin has become awfully good at throwing foodie events.Recently there have been a number of soirees combining the city's love of a good party with food from some of the city's top chefs. Many events in Berlin are now using food as the inspirational starting point, rather than a necessary accompaniment. This inspiration, coupled with the city's ability to organise unusual and creative events, has allowed various conceptual food events to blossom. The formula is simple: jazz up a food event with an unusual concept or theme.
I've chosen my 5 favourite concept-food events to whet your appetite for Berlin's food scene.
Burgers & Hip Hop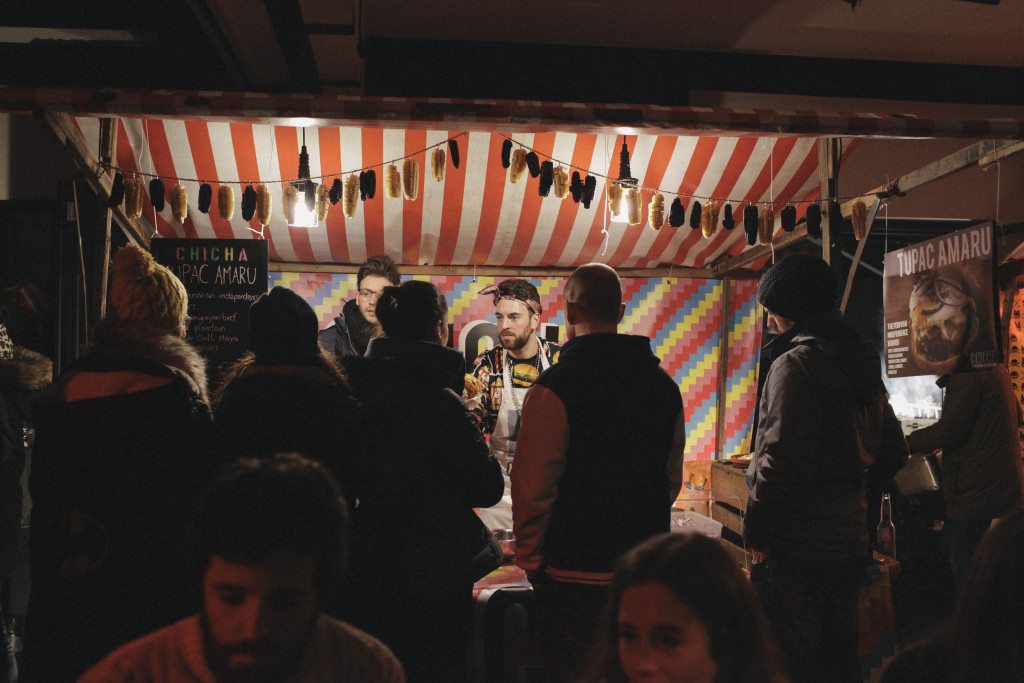 Bringing together two of life's greatest pleasures, Berlin's Burgers & Hip Hop has unsurprisingly gained a record following in the two years it has been on the city's food scene. It's a simple idea: purveyors of fine burgers occupy the Prince Charles nightclub once a month and, to the soundtrack of the hip-hop world's dirtiest beats, feed the Berliners who descend for an evening of feasting and partying. Throughout the evening, party-goers are given the opportunity to vote for who they think deserves to end the night with the best burger crown. An insanely popular night, it has built up such a name for itself that this month saw the Burgers & Hip Hop crew going international with a Zurich club night.
Thai & Techno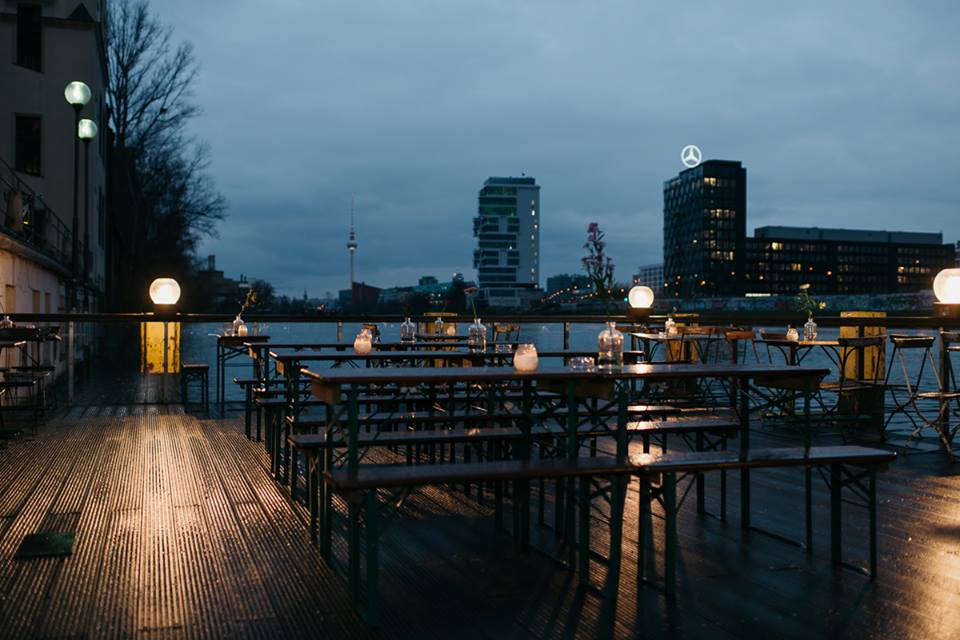 Much in the same vein as Burgers & Hip hop, Thai & Techno marries tasty Thai food with Berlin's favoured music genre: techno. The brainchild of the Opal Collective – an Australian food and lifestyle cooperative – the event manages to pull off this unorthodox pairing with ease. The hardcore foodies of Opal devise a different menu for each event; the options being mainly small portions and light bites, so there's the chance to sample everything. Opal's antipodean roots mean that most of the classic Thai dishes, such as fried sukiyaki noodles, are given a slight Aussie makeover. Once everyone has had their fill, the dance floor starts to hot up as the DJs continue spinning their deep house throughout the night.
Schlachtfest
Not so much a party, but a wholesome all-around celebration of locally reared meat, Schlachtfest (slaughter festival) praises nose-to-tail eating and emphasises a farm-to-plate philosophy. Each month the organisers, chefs, and a handful of diners head to a sustainable and organic farm and witness the slaughter and butchering of a seasonal animal. A few days after the slaughter, the entire animal is cooked up by some of Berlin's best culinary talent to form the courses of a one-of-a-kind dinner party. Held in the historic Markthalle IX – a large market hall is known for its pioneering foodie events – the Schlachtfest honours a locavore attitude to food. The emphasis of the event is on eco-friendly farming and the whole aim of the two days is to honour a different animal per season, praise the benefits of eating locally, and to also pay respect to the food we eat.
Breakfast & Vinyl Market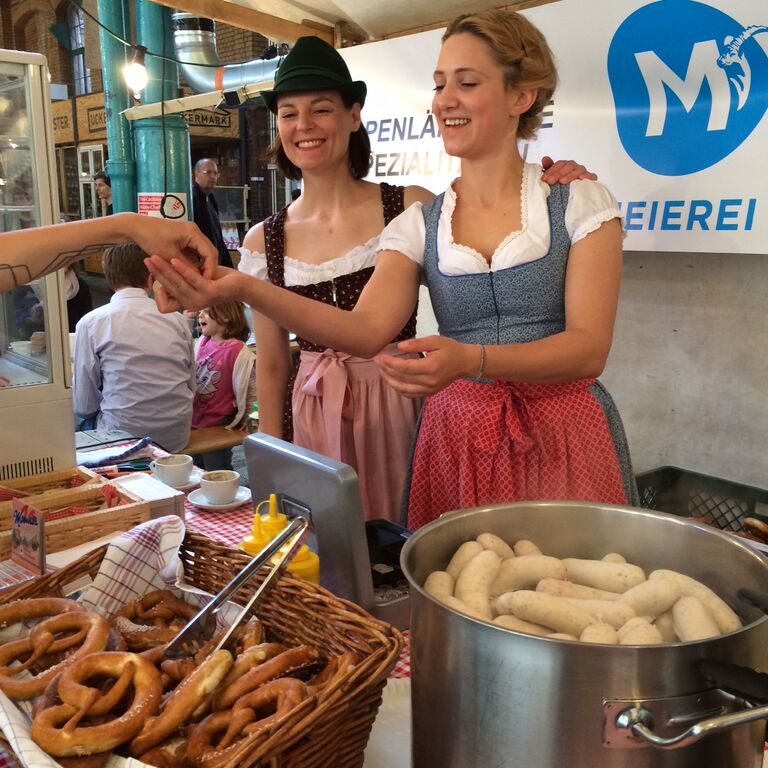 With the purchase of music becoming an increasingly online affair, the Breakfast & Vinyl Market decided it was time for Berlin to log off and enjoy some analogue vibes alongside ridiculously tasty breakfast grub. What started off life as a Sunday market dedicated to all things breakfast – another event held in foodie haven Markthalle IX – held its debut musical offshoot in May and saw Groove Magazine's editor-in-chief, Heiko Hoffman, bring his music expertise to the market hall and lay down an eclectic mix of sounds, covering all genres from indie rock to house, as the market regulars tucked into some jentacular delights. As ever, the food choice is on point, but this time amongst the stands offering the likes of Eggs Benedict and Vietnamese porridge, punters could also rummage through stands full of old-school records.
Entretempo Kitchen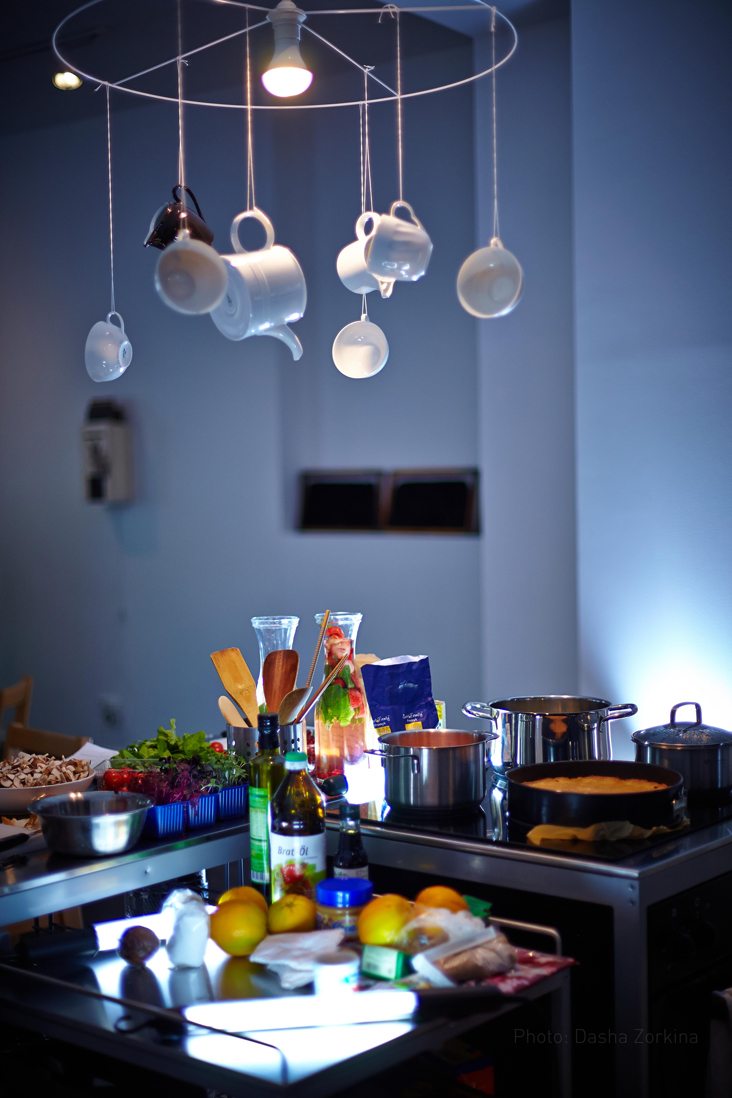 Photo: Dasha Zorkina
More of a concept space than a single event, the slick Entretempo Kitchen is a contemporary gallery which combines exhibitions along with a modern kitchen. It also holds regular events celebrating the symbiotic relationship between art and food. Artists who work closely with food are invited to exhibit their creations, and there's also regular dinner parties and supper clubs. Their cinema nights are an intriguing exploration of storytelling and food: courses of  meals are skillfully prepared to represent themes or scenes from the night's movie of choice.
Laura is a freelance writer from North Yorkshire, England. Now based in Berlin, she writes about travel, food, and culture, and is assistant editor at slowtravelberlin.com