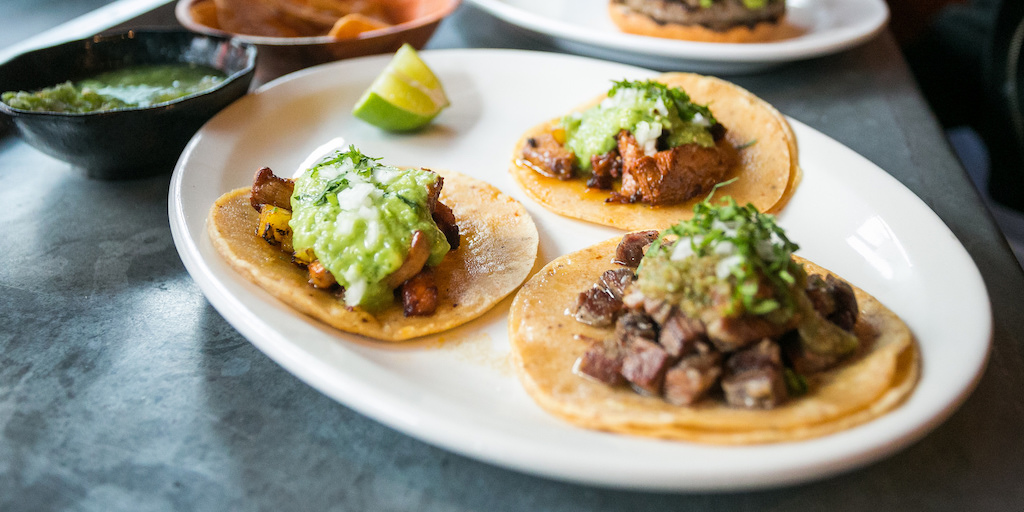 7 Tasty Mexican Dishes You Need To Try
Posted on
27 September, 2017
Mexico is known for its beautiful beaches, sunny skies, and most importantly, all the amazing variety of food. When planning your next trip down south to soak in the sun and gorgeous views, make sure you try any one of these dishes for a true taste of what Mexican cuisine is all about.
Chilaquiles
This traditional breakfast dish is a definite must-try. Typically served with scrambled eggs and pulled chicken, these fried corn tortillas are best-served with cream and cheese. Top it with green or red salsa for some added kick to your first meal of the day or with some refried beans and enjoy a true favourite among locals.
Pozole
Pozole is a Hispanic-style soup that is usually prepared and set to cook overnight Mexican crockpot-style. This super tasty soup comes in all sorts of varieties from chicken to pork to vegetable and is usually topped with radish, onion, lime, cilantro, and chilis, served hot. Sprinkle some crushed tortilla chips on it for a crunchy twist.
Chiles en Nogada
With origins in Puebla, Chiles en Nogada is considered to be one of the most patriotic dishes in Mexico, highlighting the colours of the Mexican flag with each ingredient. Poblano chilis represent the green of the flag, stuffed with picadillo, a spiced meat and fruit mixture, topped with a walnut cream sauce and pomegranate seeds, representing the white and red of the flag.
Enchiladas
The Mayans used to eat corn tortillas wrapped around small fish. This was where enchiladas originated. Nowadays, they're filled with anything and everything from seafood to cheese and beans and is usually served as a savoury (and delicious) breakfast option. Try them with a chilli sauce to experience authentic Mexican flavour.
Tamales
Steamed in banana leaves or corn husks, these tasty corn pastry roll-ups date back to Aztec times when warriors needed something more hearty to eat before going into battle. Usually filled with pulled chicken, beef, or pork served with mole sauce, or sweet with raisins and fruits, tamales make the perfect and portable dinner. Just make sure you unwrap them first!
Tacos al Pastor
Originating from Lebanese and Syrian immigrants, Tacos al Pastor is considered one of the most popular tacos to enjoy while in Mexico. Al pastor, meaning in the style of the shepherd, is made with strips of pork sliced off a spit and served with pineapple and coriander. Try one of these and, if you can find one, and cactus taco for a unique style taste.
Mole
Although mole is technically a sauce and not a dish on its own, it's used in so many dishes it's practically the country's official sauce. Typically served over turkey or chicken, it usually includes over 20 spices and takes quite a long time to be able to whip up a batch, but it sure is worth it when it's done. Try it over tacos or in tamales. Tasty!
Featured Image: City Foodsters