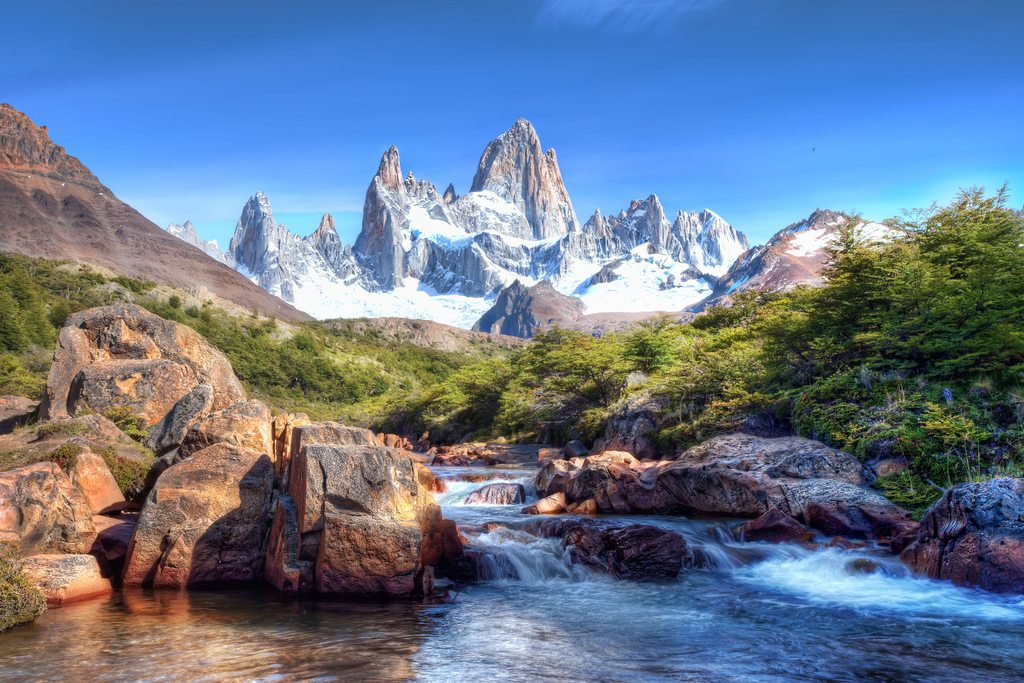 South America for Beginners: 4 of the Continent's Top Countries for First Time Visitors
Posted on
1 October, 2014
South America is one of the world's most intriguing, beautiful, and captivating continents, and a trip to any of its countries will be a truly unforgettable experience. While there are high levels of crime in certain parts, most savvy travelers should be able to have a safe and enjoyable trip so long as they keep their wits about them and pay attention to their surroundings. However, if you're a first time traveler to the continent, you might want to consider starting off your South American adventures in one of these four countries, which are often regarded as the safest. Safe doesn't mean boring, though: each of the four possess the perfect combination of lively, cultured cities and stunning natural beauty. Which of them would you choose to visit?!
Argentina
This incredible country caters to all tastes, whether your first love is food or football, nature or nightlife; basically, it's got something for everyone. The bustling capital, Buenos Aires (home to the tango), is a must-visit for travelers to the country, but you may also want to consider the beautiful cities of Córdoba, Salta, Mendoza, Bariloche, and Ushuaia, the southernmost city on earth. Nature-lovers will be enthralled by Argentina's incredible landscapes, from the Iguazu Falls in the north to the Glaciar Perito Moreno in the south's Patagonia region.

Chile
This long, thin country has an incredibly diverse landscape, stretching from the driest desert on earth (the Atacama) to the massive glaciers of Chilean Patagonia. And let's not forget about Easter Island (Rapa Nui) — although it's 3700km away from the mainland, the most mysterious island on earth is technically part of Chile. While adventurous types will be drawn to Chile for obvious reasons, those who prefer a city vacation will not be disappointed: the country's capital, Santiago, is an up-and-coming cultural hotspot nestled against the backdrop of the Andes.
4 Great South American Countries to Visit
By Hayo Magazine
Buenos Aires, Argentina

By Hayo Magazine

Iguazu Falls, Argentina

By Hayo Magazine

Ushuaia, Argentina

By Hayo Magazine

Santiago, Chile

By Hayo Magazine

Patagonia, Chile

By Hayo Magazine

Easter Island, Chile

By Hayo Magazine

Quito, Ecuador

By Hayo Magazine

Andean Adventure, Ecuador

By Hayo Magazine

Galápagos Islands, Ecuador

By Hayo Magazine

Montevideo, Uruguay

By Hayo Magazine

Colonia, Uruguay

By Hayo Magazine

Punta del Este, Uruguay

By Hayo Magazine
Ecuador
It may not be a large country, but Ecuador is big on things to do. Quito, the capital, and Cuenca, its rival in terms of beauty, are two Unesco World Heritage Sites with stunning Spanish colonial architecture. For those who prefer to spend their time in the great outdoors, there are countless options for adventure: you can go for a trek in the Amazonian rainforest or visit the colourful marketplace of a village in the Andes. And one of the world's most fascinating group of islands — the Galápagos — is Ecuadorian territory (although 1000km away from the mainland).
Uruguay
After living in the shadow of its neighbors Brazil and Argentina for centuries, this little country is finally starting to get some recognition. And it's well-deserved, too: Uruguay is one of South America's most stable, traveler-friendly countries (it's known as the "Switzerland of South America"). Visitors can check out the sophisticated capital Montevideo, the historic Colonia, and the lively beach town of Punta del Este, or get close to nature with a visit to one of the country's hot springs along the Río Uruguay.