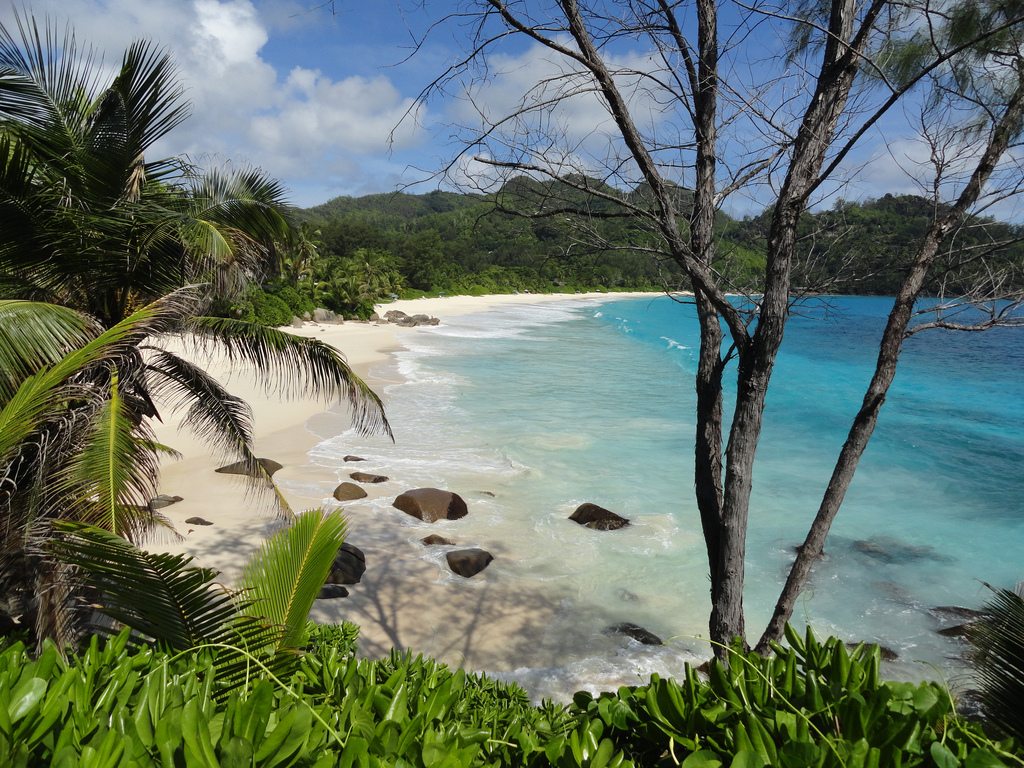 Something for Everyone: 7 Great African Trips
Posted on
23 September, 2014
The continent of Africa has a little something for everyone, whatever your traveling tastes may be. Here, we've chosen seven great destinations that would be perfect for specific types of travelers.
Best for First-Time Travelers to Africa: Morocco
Morocco's close proximity to Europe (it's only 13km/8 miles away from Spain), makes it an ideal destination for first-time travelers to Africa—it serves as a gateway of sorts between the two continents. The capital of Marrakech, with its lively street culture and dramatic architecture, is something of a sensory overload, but there's always the opportunity to unwind with a relaxing trip to a hammam (a traditional Moroccan bath/spa). For those seeking a more off-the-beaten-path experience, a trip to a Berber village is a unique option.
Best for Animal Lovers: Tanzania
Some of Africa's top safari destinations are located in Tanzania: the Serengeti National Park and the Ngorongoro Conservation Area. The Serengeti, viewed as the classic setting for an African safari, is a large expanse of grasslands that's perfect for animal observation, and not as touristy as some of the other national parks. The Ngorongoro—the home of the world's largest crater—contains nearly nearly every species of animal to be found in East Africa.
Best for Adventurous Types: Mozambique
This up-and-coming country may not be on everyone's radar yet, which is exactly why it appeals to a more intrepid type of traveler. While the southern part of the country (which borders with South Africa) has good roads and plenty of accommodation options, the wilds of the north will attract those looking for wide expanses of stunning, pristine coastline, and the beautiful Mozambique Island (part ghost town, part lively fishing village) is well worth a visit.
7 Great African Destinations
By Ali O'Neill
For First Time Travelers to Africa: Morocco

By Ali O'Neill

For Animal Lovers: Tanzania

By Ali O'Neill

For Adventurous Types: Mozambique

By Ali O'Neill

For Wine Lovers: South Africa

By Ali O'Neill

For Honeymooners: the Seychelles

By Ali O'Neill

For Families: Kenya

By Ali O'Neill

For History Lovers: Egypt

By Ali O'Neill
Best for Wine Lovers: South Africa
South Africa is home to some of the world's most beautiful vineyards, and it's easy to center a vacation around visiting some of them. Cape Town is the perfect base for such a trip, as many of the nation's wine districts, including Stellenbosch, Constantia, and Franschhoek, are only 20 minutes to an hour or so away from the city. The best time to visit is between November (spring) and May (fall).
Best for Honeymooners: The Seychelles
A group of 115 islands in the Indian Ocean, the Seychelles is renowned for its stunning white beaches, lush hills, and turquoise waters. While it's an expensive destination, it's no surprise that it's a popular choice for a honeymoon: few places on earth can match it in terms of picture-perfectness. A honeymoon to the Seychelles is not just about lying on the beach, however: there are countless activities for more active couples to engage in, from hiking to diving.
Best for Families: Kenya
Kenya offers plenty of fun for those traveling with children. The country is one of Africa's most popular destination for safari vacations, thanks to its abundance of wildlife parks, including the Masai Mara National Reserve, Lake Nakuru (famous for its flocks of flamingos), and Tsavo National Park, to name a few. Although not the largest parks in Africa, they have the highest density of animals, and are perfect for visiting with kids.
Best for History Lovers: Egypt
History lovers will be in their element in this enchanting country, with its never-ending supply of fascinating sites to see, from the Valley of the Kings to the Pyramids and Sphinx at Giza. While certain parts of the country should currently be avoided for safety reasons, security is generally high around Egypt's popular destinations.