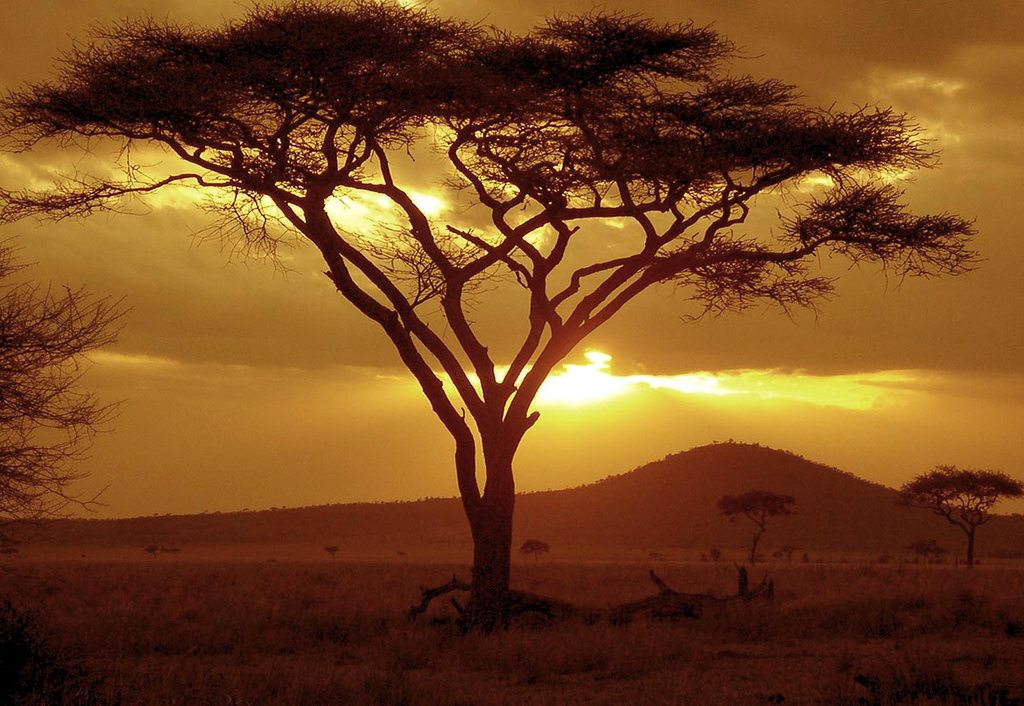 Africa for Beginners: Four of the Continent's Top Countries for First Time Visitors
Posted on
2 September, 2014
While Africa is a fascinating continent rich in beauty and culture, travelers may be a little bit wary of visiting it—stories of corrupt governments, Ebola outbreaks, and general lawlessness can be off-putting. However, while there are definitely regions to avoid, there are also a good number of countries in Africa that are perfectly safe to visit. Here are four great countries first time travelers to the continent should consider checking out.
Morocco
This northern African country conjures up exotic images of colorful spice markets, stunning architecture, and bustling street life. Located only 13km (8 miles) from the coast of Spain, it's an intriguing blend of Middle Eastern, Berber, and European culture. Marrakech, the city's capital, is where most visitors tend to flock, but there are other great places to check out, including the lively city of Fes (which used to be the country's capital until 1925) and the beautiful seaside towns of Essaouira, Tangier, and Asilah. For something a little more off the beaten track, a visit to a Berber village nestled in the shadow of the Atlas Mountains would make for a unique experience.
South Africa
Located on the southern tip of the continent, South Africa is the size of France and Spain combined, and provides countless opportunities for visitors to enjoy themselves, whether it's vibrant city life, picturesque wine regions, scenic driving routes, or safari adventures you're after. While the nation's capital Johannesburg has a high crime rate, the attractive city of Cape Town is pretty tourist-friendly (although it's wise to exercise caution here, too). For a unique blend of South African and Asian cultures, head to Durban, which has the highest concentration of people of Indian descent outside of India. South Africa's countryside is a beautiful place to go for a leisurely drive: Stellenbosch and Franschhoek are two of the continent's most renowned wine regions, while the Western Cape is home to some stunning beaches. If safaris are your thing, be sure to check out Kruger National Park.
4 Great African Countries to Visit
By Ali O'Neill
Marrakech, Morocco

By Ali O'Neill

Berber village, Morocco

By Ali O'Neill

Essaouira, Morocco

By Ali O'Neill

Cape Town, South Africa

By Ali O'Neill

Stellenbosch, South Africa

By Ali O'Neill

Western Cape, South Africa

By Ali O'Neill

Serengeti National Park, Tanzania

By Ali O'Neill

Zanzibar, Tanzania

By Ali O'Neill

Mount Kilimanjaro, Tanzania

By Ali O'Neill

Skeleton Coast, Namibia

By Ali O'Neill

Windhoek, Namibia

By Ali O'Neill

Sossusvlei, Namibia

By Ali O'Neill
Tanzania
The most peaceful country in east Africa, Tanzania is an ideal destination for visitors who want to safely see rural Africa. The home of Mount Kilimanjaro as well as an extensive array of game reserves and national parks (spread over the legendary  Serengeti plains), Tanzania is deserving of its title as the best Safari Destination in Africa. For those who love beautiful beaches and places steeped in culture and history, a visit to Zanzibar, an island just off the country's coast, will be sure to delight. Predominantly Muslim, it has a completely different feel from mainland Tanzania.
Namibia
When it comes to extraordinarily beautiful landscapes, look no further than Namibia. This country in southern Africa is wedged between the South Atlantic Ocean and the Kalahari desert, making for an incredibly diverse array of scenery. The stark beaches of the Skeleton Coast and Sossusvlei's high red sand dunes are a photographer's dream, while the colonial city of Windhoek will cater nicely to those wanting an urban escape.