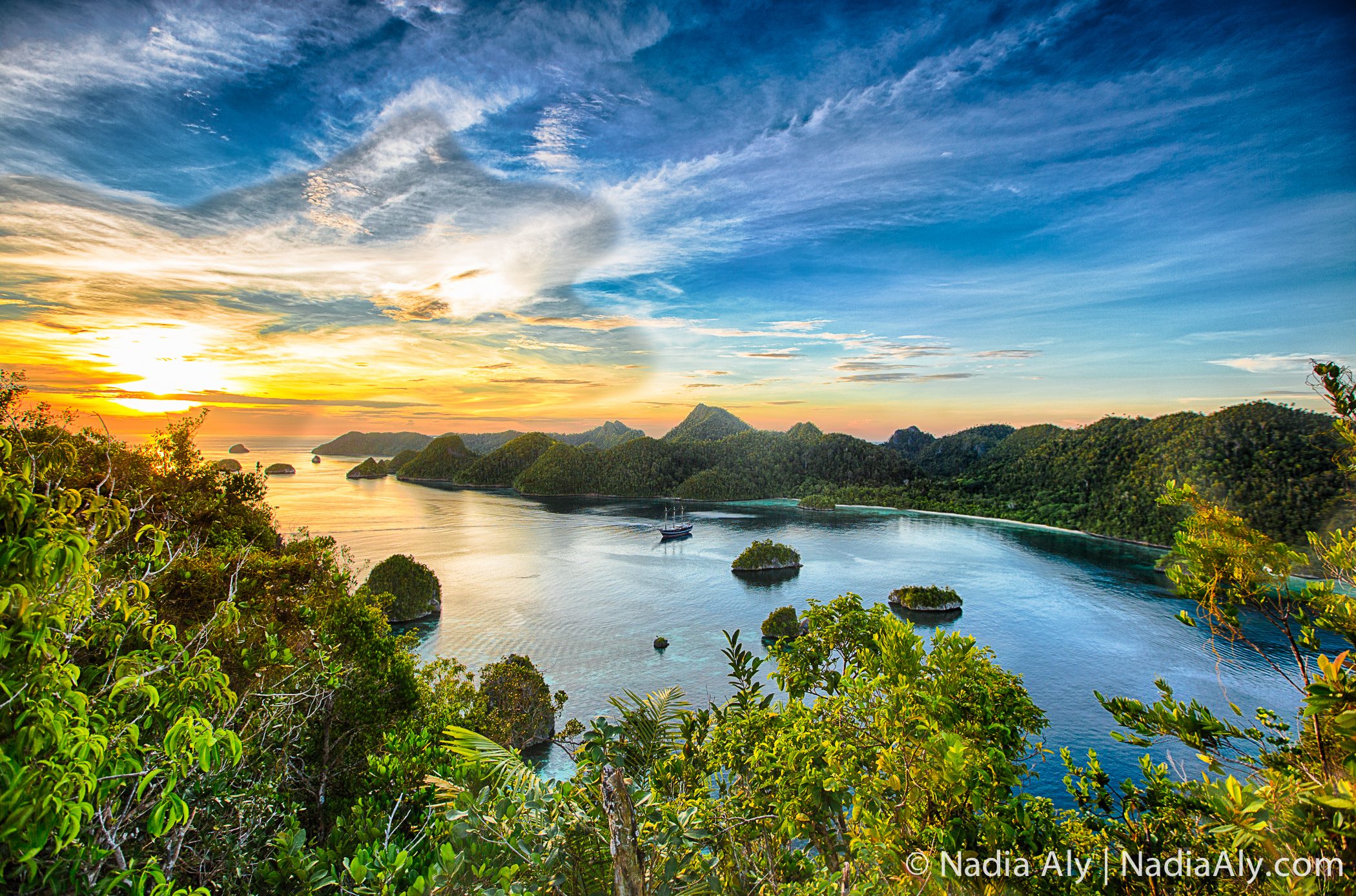 Scuba Diving in Asia with Nadia Aly
Posted on
20 August, 2014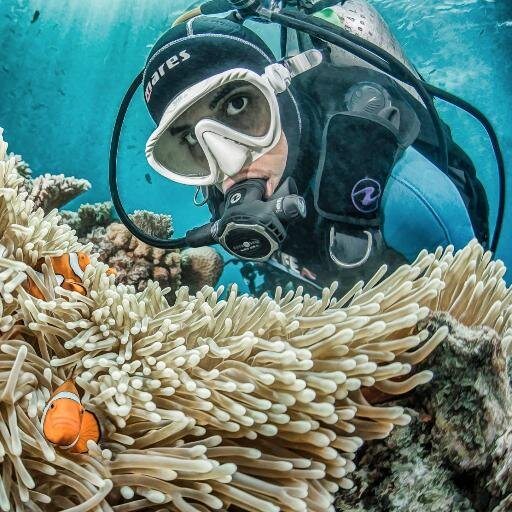 When it comes to scuba diving, Nadia Aly, founder and CEO of Scuba Diver Life, knows a thing or two. Ever since giving up her job in the corporate world two years ago to focus on the scuba diving website she founded in 2010, she's been traveling non-stop, and has the wealth of information on the best dive spots to show for it.
Where do you call home?
I actually don't have a home—I just travel the world right now. I've been traveling the world two years ago today, and I just move from one place to the next: I'm literally a nomad. Last year, there were maybe three weeks of the year when I wasn't traveling, and I stayed at my parents'. Right now I'm in Vancouver and will be based here til October—I'll just take my trips from here. In terms of where I'm from, I grew up in Toronto, and went to the University of Victoria for my undergrad. I did my Master's in Digital Media Studies at GNWC here in Vancouver.
What do you do for a living?
I do a lot of things for a living! I'm a consultant, and I'm the founder and CEO of Scuba Diver Life, which is my main priority and focus. I also do work with Help Our Oceans, where I'm the CEO. I'm an entrepreneur, so I'm always making things happen; always coming up with ideas for business models. I live off my consulting and cash flow from Scuba Diver Life.
How did you get into scuba diving?
I'm from Toronto, but I went to Jamaica a lot for March break as a kid, and that's where I went on my first scuba dive, when I was around 13 or 14. It was actually kind of traumatizing, because a high school friend of mine who was at the same resort went on a dive and had blood coming out of her ears—she hadn't equalized properly and ruptured something.
How did Scuba Diver Life evolve?
I was actually working as a vendor at Microsoft when one day a colleague of mine told me about this website that ran contests—onlinevideocontest.com. We decided to enter as many as possible, and I ended up winning a trip to Fiji. It was a scuba trip for 10 days, all expenses paid for. I was researching before I went, but there weren't very many good online resources for scuba diving. As a web developer, I found most of the sites weren't very aesthetically pleasing or well-organized. Coming back from that trip was the tipping point where I knew I had fallen in love with scuba diving, and days later I created Scuba Diver Life.
What do you love about scuba diving?
Scuba diving is just a different world! 87% of our world is covered by oceans, and the animal life you find down there is just incredible. When you dive, it's like you're James Bond on a mission—there's so much to check out, so much to be aware of. At the same time, it's also meditative: you're on your own, you can't really communicate with anyone, it's just you and your thoughts. It's a really great way to disconnect from constantly being online. I would go scuba diving over anything else—camping, hiking… I'd far rather be under the water, checking out all the cool animals there.
5 Amazing Dive Spots in Indonesia
By Ali O'Neill
Nadia Aly's picks for some of the best dive spots.
Wakatobi

By Ali O'Neill

Described by Jacques Cousteau as an "underwater Nirvana," this marine national park has pristine waters and an incredible 942 fish species and 750 coral reef species. 

Alor

By Ali O'Neill

Thanks to the fact that only traditional fishing methods are used in the Pantar strait, the waters off Alor have an abundance of marine life and untouched coral reefs.

Raja Ampat

By Ali O'Neill

Literally translating as "the Four Kings," Raja Ampat is at the heart of the coral triangle, the most bio-diverse marine region on earth. 

Lembeh

By Ali O'Neill

Known as the muck diving capital of the world, Lembeh is home to countless creatures you won't see anywhere else.

Komodo

By Ali O'Neill

A macro diver's dream, Komodo boasts incredibly diverse animal life and pristine reefs. 
What are some of the most beautiful/impactful places you've visited?
Indonesia is my favourite place—I try to go back there once a year. The people are wonderful, the culture is beautiful, the diving is out of this world. If I had to dive in any one place for the rest of my life, it would be Indonesia. It's just a stunning, stunning place.
And one place you weren't such a fan of?
Unfortunately, the Caribbean is pretty fished out. People always talk about going to the Cayman Islands but as a marine animal lover, I find it kind of boring.
Where's one place you've never been before but are dying to go to?
Tonga. But not to dive—to go snorkelling with the humpback whales. The mothers have just given birth to their calves, and from August to October you can literally have full-day encounters with them. For the past five years I've been wanting to go!
What do you always travel with?
My underwater camera. I can always rent scuba gear, but my camera is $40, 000 worth of equipment—it's coming with me!
If you could choose one place you've dived at before that you could go back to again and again, where would you pick (and why)?
Komodo, Indonesia, for the diversity of animal and reef life. It's great for macro diving, and the landscape is stunning. I try to go once a year, which is a dedication, because it's far!
What does a typical dive day look like?
If you're on a dive vacation, 3 to 4 dives a day would be typical, maybe 5 to get in a night dive. I'm usually up at 6am for breakfast, then dive at around 7 or 8. Typical dives will last from 45 minutes to an hour, but the depth you're going will dictate your dive, and you have to have a service interval in between so you can off-gas the nitrogen in your body. The deeper you go, the more air you're going to use, so your dive will be shorter, and the shallower your dive, the longer your air will last. Doing 4-5 dives a day can be exhausting, but if I'm in say, Komodo, I'll definitely want to do 5 dives.
What's your advice for people who think they'd like to try scuba diving?
Get in touch with your local dive shop. There are over 6000 PADI dive shops around the world, and all you need to do is go in, start asking questions, and sign up for a Discover Scuba Diving class. This will get you in the pool and breathing underwater to see if you like it, and you can then move forward to getting your underwater certification.
Thanks so much, Nadia!
Readers—have you ever been scuba diving? Any favourite locations? Let us know in the comments!