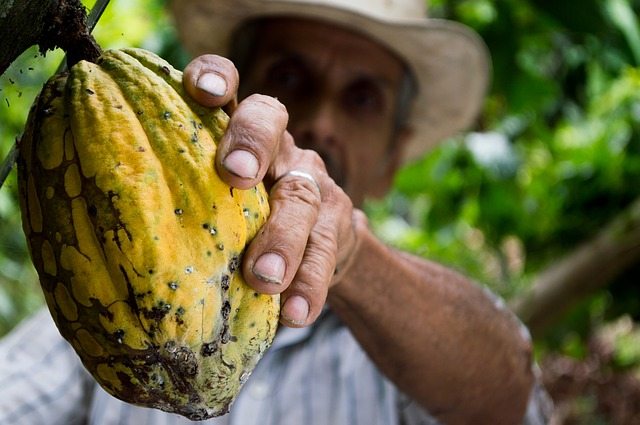 5 Reasons Why Venezuela Has The Best Chocolate In The World
Posted on
22 October, 2014
Situated in the north-west of South America, Venezuela is the homeland of the first cacao tree. The mountains of Venezuela are saturated with rich cocoa plantations that produce world sought-after Criollo beans and other known rare and famous varieties. Known as 'The Food of The Gods,' discover why Venezuela produces the finest chocolate in the world.
5 Reasons Why Venezuela Has The Best Chocolate!
By Candice Violet Savage
Criollo Cacao Bean

By Candice Violet Savage

Native to Venezuela, this type of Cacao accounts for 85 percent of worldwide production. This type of cacao bean is sought after by the worlds top luxury chocolatiers such as Valrhona and Amadei. 

Unique Variety of Cacao Beans

By Candice Violet Savage

Criollo Bean: known to have the finest flavour and aroma. Forastero: disease-resistant with a strong, bitter astringent flavour. Trinitario: a cross between the Forastero and Criollo bean.

The Geography and Climate

By Candice Violet Savage

The Amazonian rainforest's humid, warm, sub tropical climate  creates the most flavourful and aromatic cacao beans. The harvesting, fermentation and drying process adds to the unique flavour. 

Chuao Village Produces The Worlds Best Cacao Beans

By Candice Violet Savage

A mountainous village on the hills of Northern Venezuela, the Criollo cocoa beans of Chuao are processed by hand techniques passed down for 400 years and used by the worlds top chocolate-makers!

Cocoa is Good For Health

By Candice Violet Savage

The cacao seed contains theobromine-rick alkaloids that strengthen your heart and promote muscle growth. Consuming raw chocolate stimulated serotonin levels in the brain, alleviating depression.