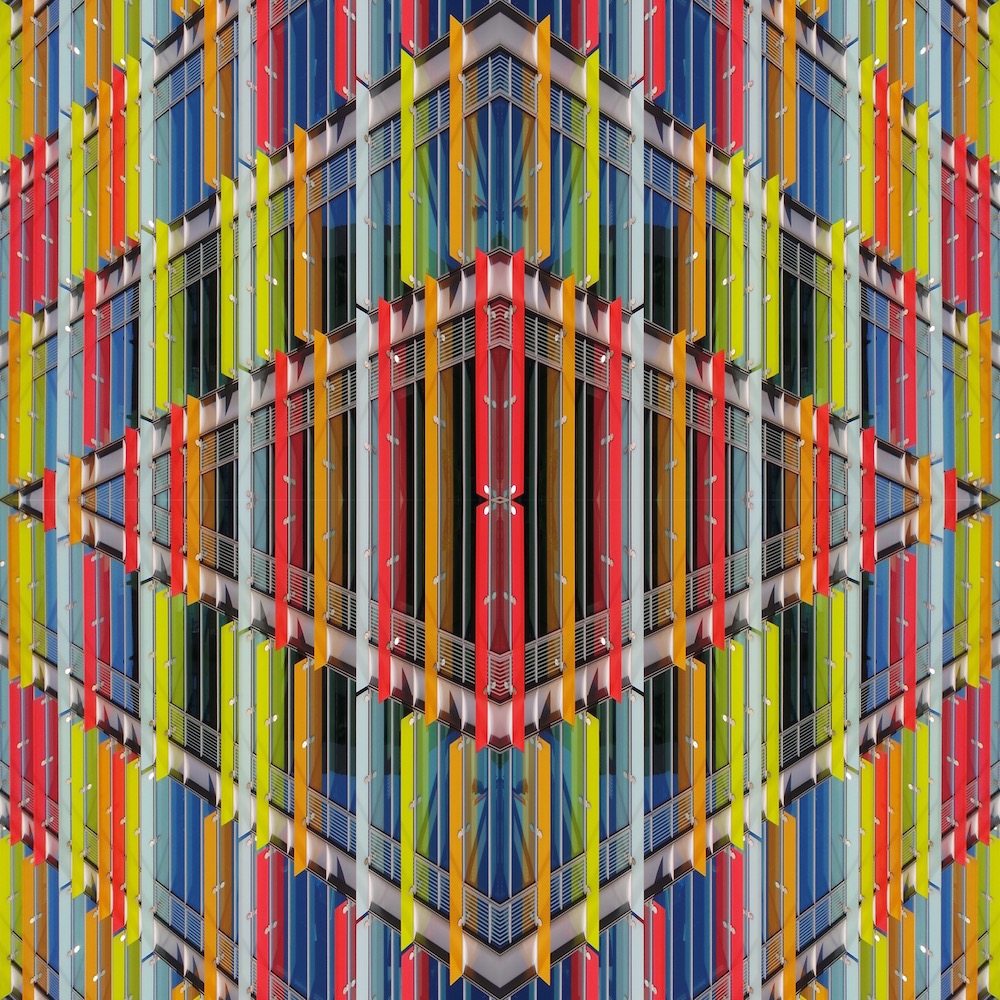 Of Shapes And Patterns: Dirk Bakker's Symmetrical Photography
Previously a graphic designer, Amsterdam-based Dirk Bakker is a today a full-time photographer with a particular style. His photography could be considered of artistic nature and after years of working and defining his own style, Dirk can say today he's living off of his passion. In this interview, he has shared a bit about how he found his way in the competitive photography business and what other artists inspire him to produce his work. Read more below and follow him on Instagram to see more of this work. 
We know you are involved in multiple projects but tell us how this all came about.
My photography style got lots of recognition on Instagram very quickly and got me involved in several projects. I am one of the founding members of SeeMyCity, a Dutch City marketing project started by Marianne Hope, based on creative mobile photography and social media. Our goal is to show and market cities through unique and contemporary mobile photography. We want to inspire the residents and the outer world to see, notice and share their city, as well as engage and teach through the use of photography. We also encourage them to use social media like Instagram, Twitter and Facebook.
By encouraging locals and residents to take notice of the beauty and aesthetics of their own city, the pictures taken and shared by them become efficient and powerful marketing tools. The marketing effect will continue long after the project has ended, as participants continue to take pictures and share them on social media.
All SeeMyCity projects have been shown to have that effect. Also, the quality of the photos taken has improved noticeably after participants have attended our workshops. Until now we have successfully promoted Rotterdam, Oslo (SeeMyOslo), Leuven (SeeMyLeuven) and Doha in Qatar (SeeMyDoha).
I am being approached as a social media influencer more and more these days, in a way I am growing towards making a living out of my photography, all I need now is that one big sponsor who gives me a big year contract… 😉
You have a very specific photographic style, where do you find your inspiration?
I studied Graphic Design in Amsterdam and worked in that branch for different companies while I was also freelancing for about 20 years. I loved to convert ideas, concepts and information into new and original graphic forms and mostly designed things like company logos/branding, brochures, posters, etc.
My love for shooting architecture is a kind of a spinoff of my graphic design past, I think. I find lots of inspiration in architecture, I see a big connection between architecture and graphic design, it's all about the love of lines, shapes, forms, layouts and patterns, as well as constructing things, or putting things together. I mostly try to abstract the architecture into a graphic artwork.
How did you discover your passion for photography?
I have always had a love for photography, I used to shoot the old fashion way a lot with my SLR years ago but lost interest. Some pics ended on my wall or as a present to friends but most of them ended in an old shoebox, or later in iPhoto. The mobile phone (iPhone), but mainly Instagram, totally renewed my passion for photography; It's the instant sharing with the world, the community that makes the difference, it makes it so much fun.
What other photographers or artists have influenced your work?
I love the work of Andreas Gursky. This german photographer is a big inspiration for me, his work is amazing. And there is lots of inspiration on Instagram itself to, so many great artists out there. To name one: @serjios This Lebanese photographer makes works of pure art. I'm a big fan!
How do you keep your feed fresh while living in a small city?
I try to keep it fresh by using strong different shapes in every photo. Patterns and beautiful shapes are everywhere, I love the power of repetition, symmetry, shadow play or (water) reflections and even when I am shopping I notice cool patterns, but also a simple piece of pavement, an abstract look at street layout can give fun results. Keep a fresh eye on the world around you and you can see beautiful graphical shapes everywhere.
I go out 'photo-cycling' and explore every part of my hometown a lot, but it's not only Amsterdam pics you see in my stream. I also visit a lot of other cities, mostly by train and rent a bike on the spot. And as an influencer, I am very lucky I have been invited to several other cities and countries too, and of course, I visited lots of places for our SeeMyCity projects.