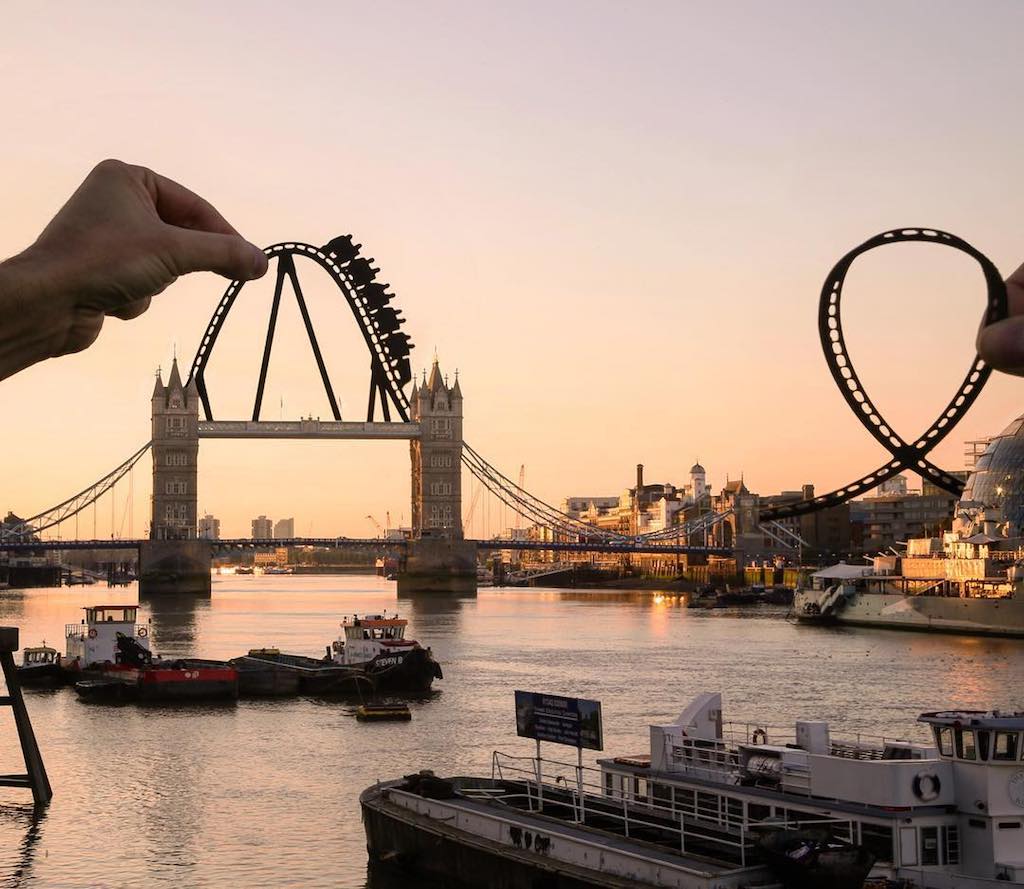 The Lighter Side of Paperboyo's Landmark Photography
Posted on
3 November, 2017
While exploring a new city it's easy to spend a countless amount of time trying to perfect your shots, capturing the light at just the right angle, waiting until no one is walking through your shot, getting the focus just right and finally taking that photo you've been dying to get. Sure, you may get that gorgeous shot you've been hoping for, but sometimes it's far more fun to just add a little humour to your images and not take the whole process too seriously.
That's exactly what Paperboyo, also known as Rick McCor, has done in this series of landmark photos. While the images themselves are quite beautiful, McCor adds his own funny and creative updates to the photos, creating scenes of temporary amusement for the viewer by way of black paper cut-outs. He blends the architectural elements of the landmarks, streets, buildings, and parks with the natural environments in which they sit, adding a unique interpretation to an otherwise straightforward image. We have a thing for paper art as of late so we just had to add these mini works of art to our list of faves. Enjoy!
All Photos: Rick McCor
Full Story on Colossal.