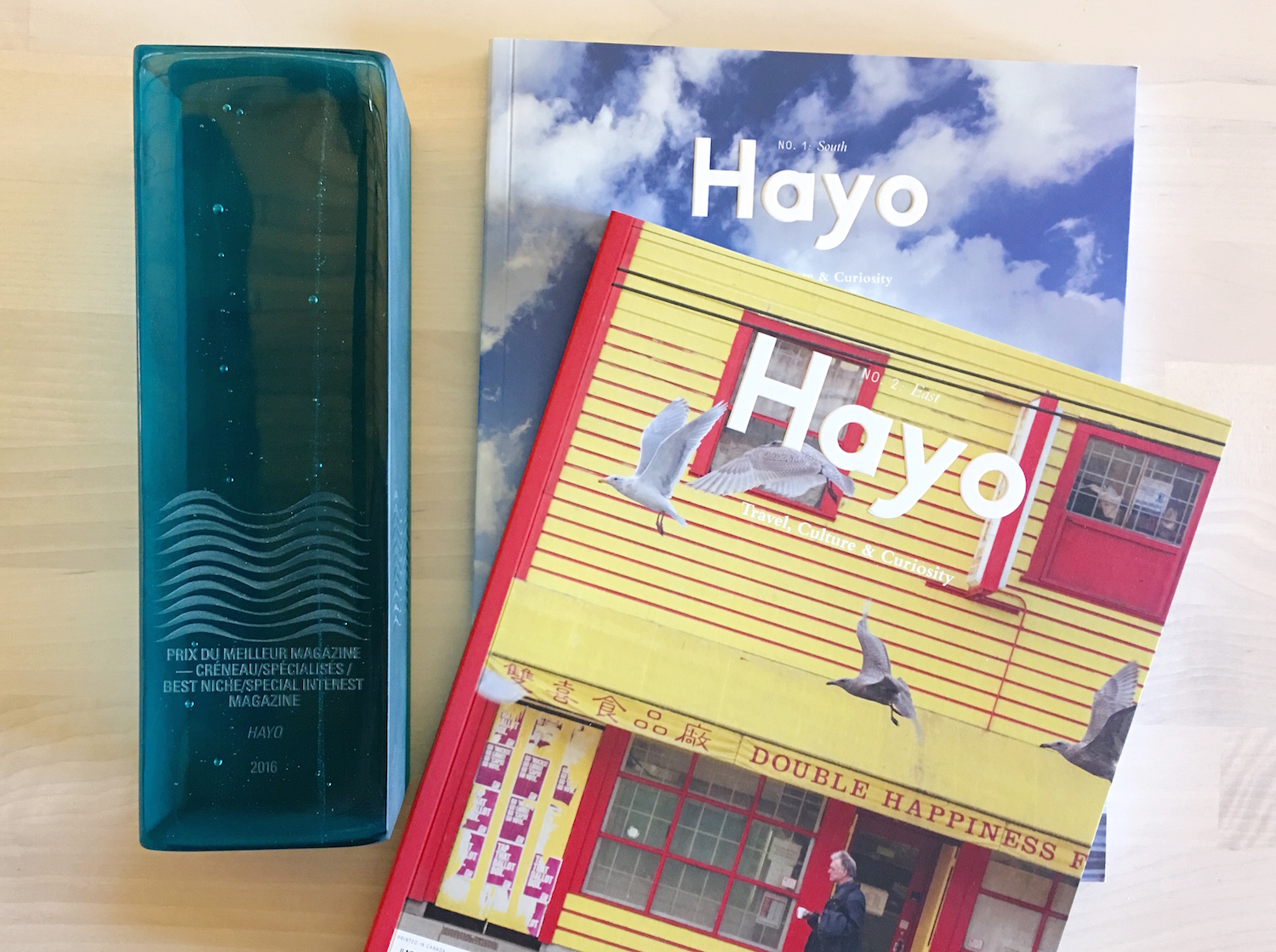 Hayo Wins Best Niche Magazine in Canada Award
We are incredibly proud and excited to announce that Hayo has been awarded Best Niche / Special Interest Magazine in Canada by the Canadian Magazines Awards, celebrated last Thursday, April 27th at the Four Seasons Hotel in Toronto, Ontario. Hayo was launched online in 2014 and released the first print issue in the fall of 2015. So far we have released two print issues themed South and East, and we are working on the third issue to be released in the fall.
"I'm incredibly proud and excited about this recognition. It shows that there's room for independent publishers like us to step into this tough market and it motivates us to keep betting on the art of print", says Joanna Riquett, Editor in Chief of Hayo.
The inaugural Magazine Grands Prix awards ceremony was held in conjunction with MagNet: Canada's Magazine Conference, the premier event for Canada's magazine media. The awards presentation was hosted by journalist Sophie Durocher, with opening remarks from Candy Palmater who captivated the audience with her remarks on how magazines were an essential part of her upbringing and how they influenced her perspective of the world outside her hometown.
Twenty-two Canadian magazines were honored as finalists in eight award categories for Best Magazine, honoring "excellence in class" for Canadian creative and editorial teams in content, design and reader experience. More than 350 Canadian magazine creators, editors, and publishers attended the Magazine Grands Prix awards fête. The beautiful award was crafted by artist Pierre Bouchard, a glass master based in Prince Edward County.
The full list of winners can be found here.