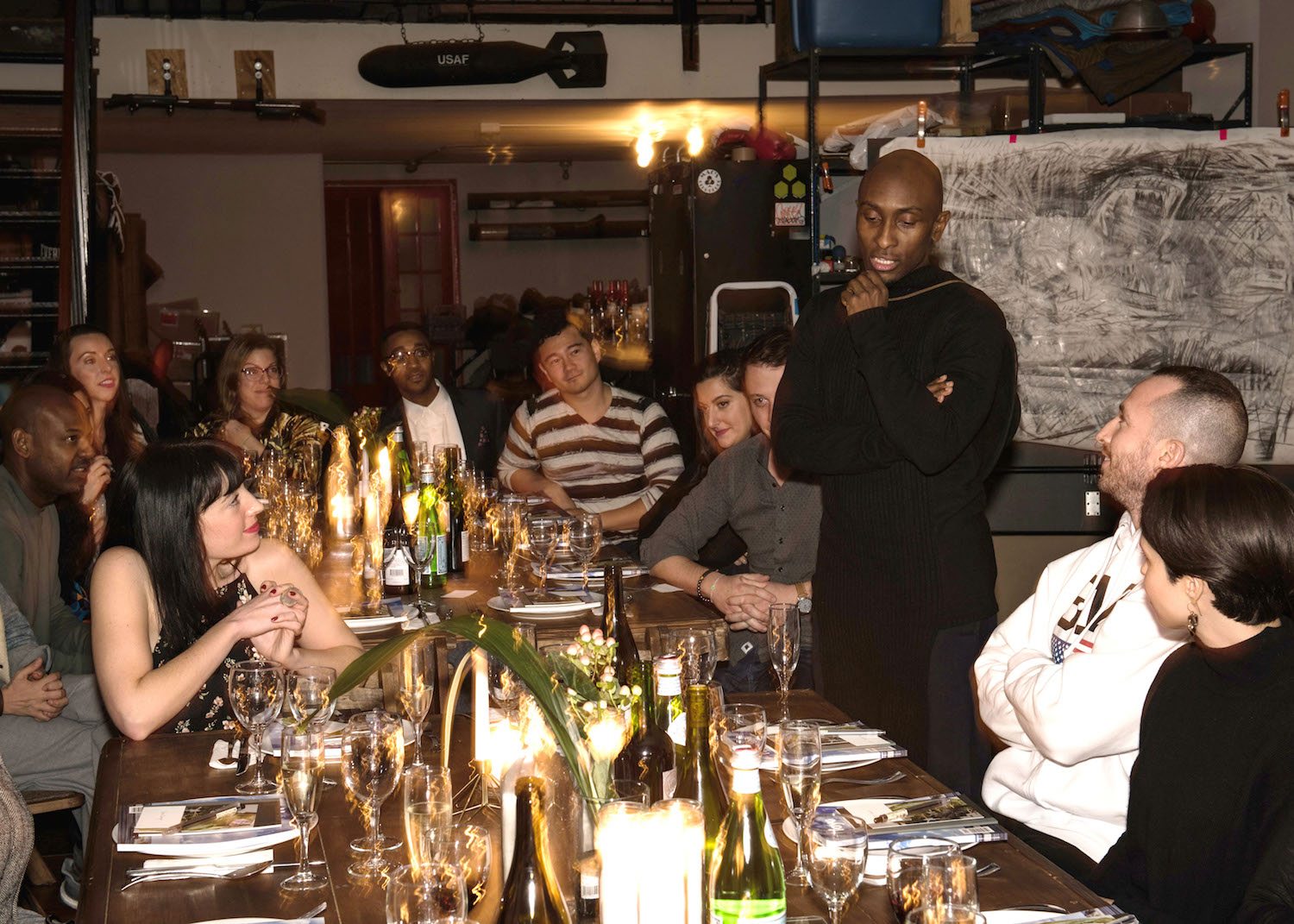 A Holiday Season To Reflect on What Matters
Posted on
19 December, 2016
A week ago in New York City, we hosted a private dinner for leaders in the industries of media, arts, and activism, as part of the intentional conversations we've been hosting through the Wanderlust Series in Vancouver and Los Angeles.
These days of fast-paced societies, where the impact of what we do is measured with superficial numbers and we seem to have forgotten about the deeper meaning of our actions, we decided to host a dinner where we could revisit what we consider important for ourselves and our communities and take actions based on this.
Thanks to the support of the Charles and Lynn Schusterman Foundation, myself (Hayo Magazine), Meghan Holzhauer from Canvus, and Nadia Nascimento from ArtNoir, organized a Shabbat, an intention dialogue-fueled dinner, on December 9th with the subject of art and travel as the catalysts for multicultural understanding, empathy and the creation of a more inclusive society.
As cultural and ethnic tolerance and empathy appear to be on the decline and hate-filled rhetoric takes center stage, we as storytellers, creators, and people of influence, have a bigger responsibility to be the positive voice of change. We have the power to promote a more inclusive rhetoric in the stories we share through our art form, whether it's photography, music, visual arts, writing, and more.
The food was provided by OffBeat, a New York-based catering company that employees refugees from Nepal, Syria, Iraq, and other countries that have settled in New York. Not only did they provide our delicious food, but Manal Kahi, co-founder and CEO, was one of our speakers who talked about the work they are doing and how they give these refugees a chance to find fulfillment through the work they do.
Other speakers included Carri Twigg, former Associate Director of Public Engagement at the White House who shared a very compelling reflection on the power that we hold as voters, citizens, and individuals; Abiola Oke CEO of OkayAfrica, a digital media platform that explores the continent's vast and colorful music, film, culture and entertainment scene and how he's using this platform to promote positive and empowering conversations about the African initiatives and their diaspora; and Kiran Gandhi, former M.I.A drummer and active feminist that not only performed a couple songs for us, but also spoke to our inner activist and how to activate it.
Overall, it was an evening for reflecting and thinking how can we use our work to repair the world and create the place we want to live in. We are hoping to host other dinners like this across the USA and Canada over the next year. If you want to join or host one in your city, drop us a line at info@hayo.co.