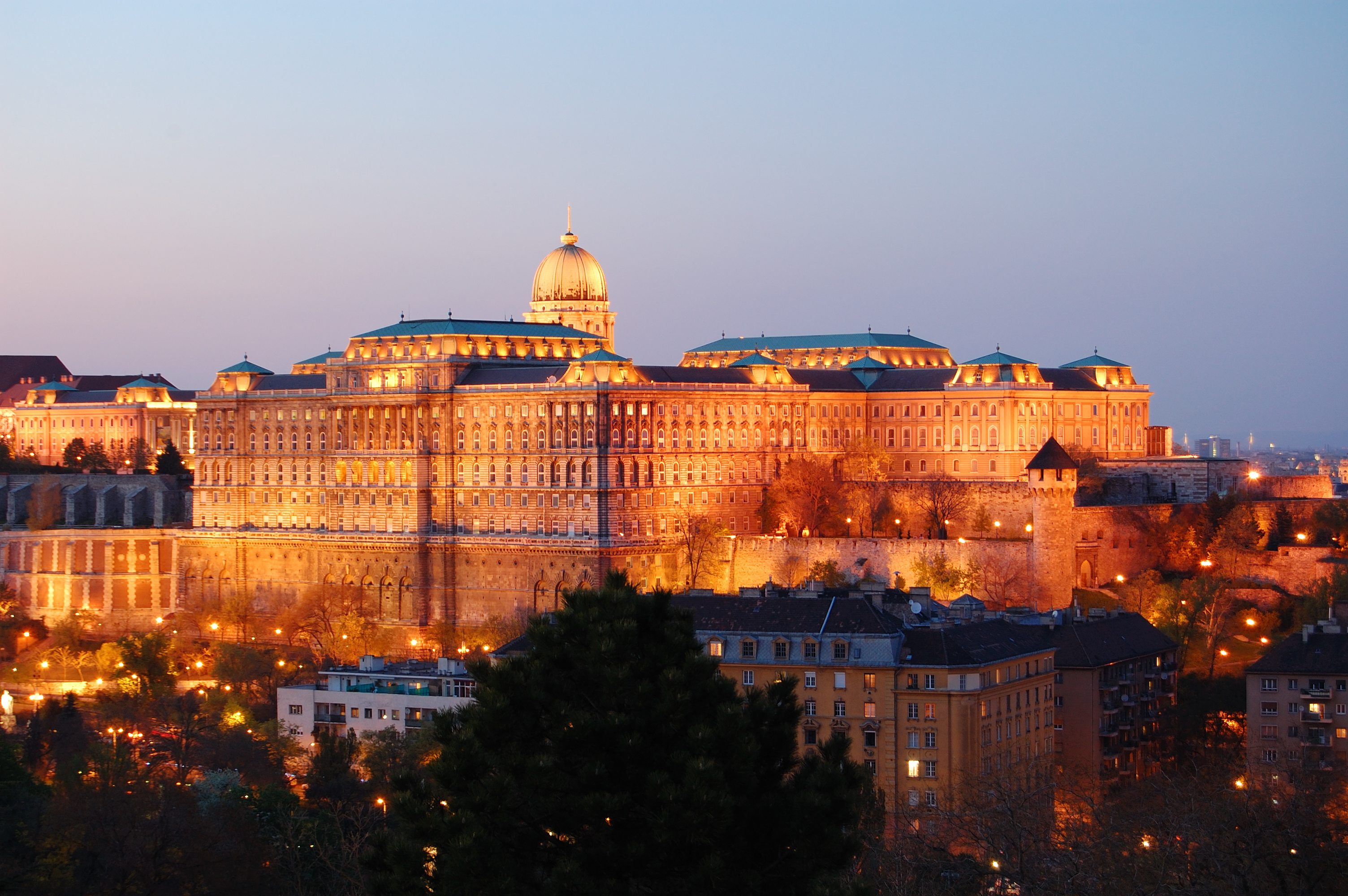 A Guide to Budapest's Top 10 Historical Must-Sees
Traveling to Budapest, Hungary is like stepping into an intriguing and intricate historical museum, leaving you feeling immediately impressed and maybe even a little sentimental. With that 'rough around the edges' Eastern European flair, Budapest houses some of the most beautiful scenic views as well as some of the most interesting sites that can easily become a way of life.
Whether you're spending a week, a few months, or the rest of your life in Budapest, this guide to Budapest's top 10 historical must-sees  is easy to fit into your lifestyle or itinerary, and will make your experience that much more authentic.
Take a swim at Szechenyi Bathhouse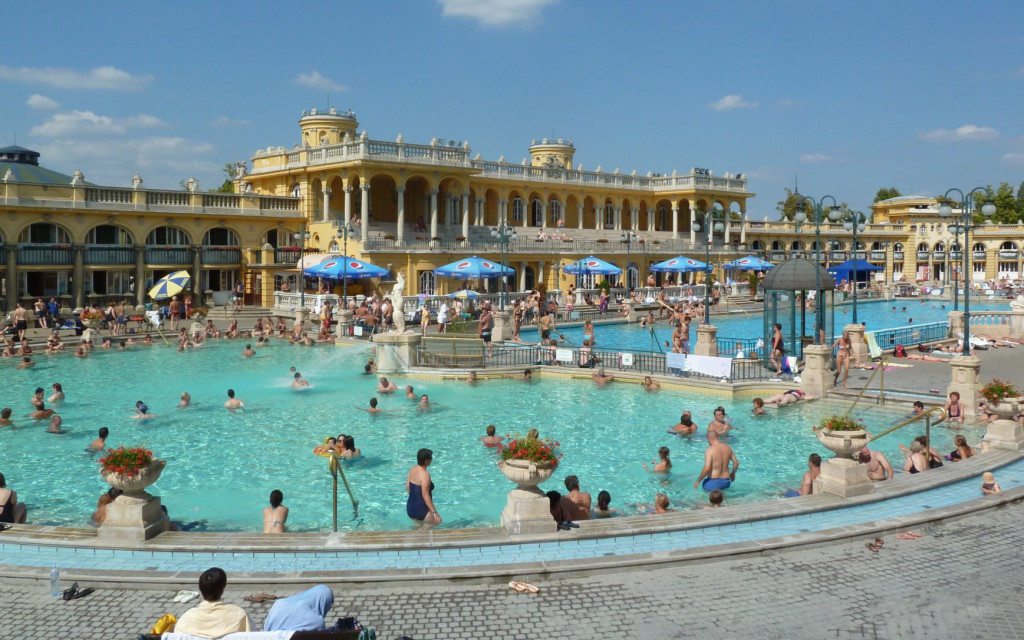 As one of many thermal spring bathhouses in Budapest, Szechenyi is the largest of its kind in all of Europe. Perfect for an afternoon on a sunny day, this bathhouse features two large outdoor pools (of varying degrees) as well as many smaller indoor pools. You can also find saunas and steam rooms, get a massage, and you might even be lucky enough to attend a nighttime bath party here. Photo: Zhelen.
See a performance at the Budapest Opera House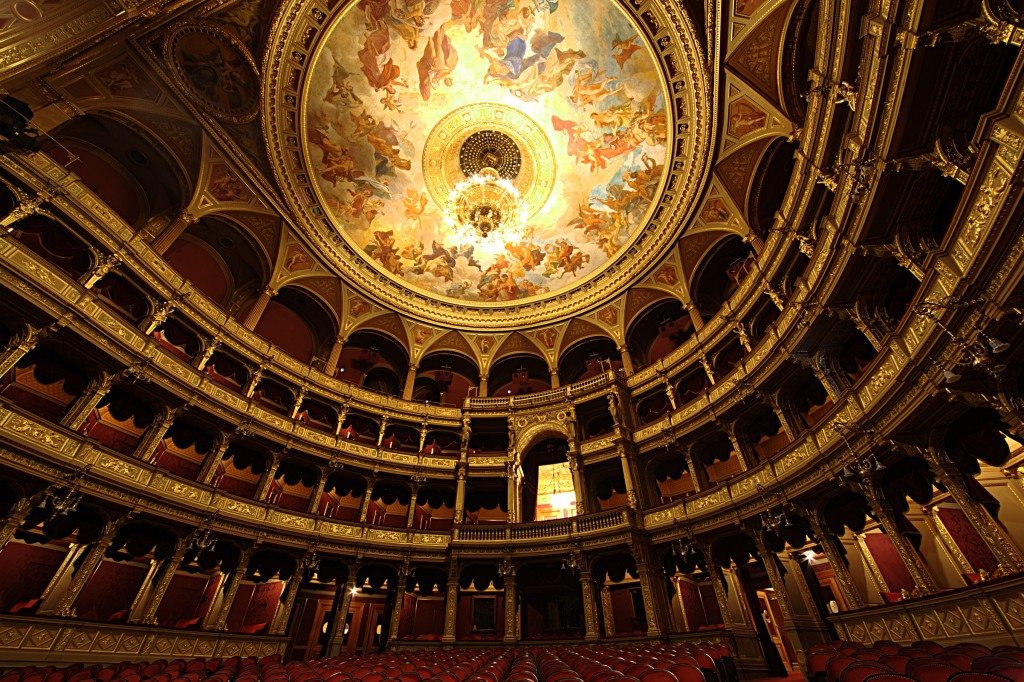 Worth a visit just to admire its beautiful architecture, the Hungarian State Opera House was built in 1875 – and offers some pretty fantastic performances, too. Photo: Jason DeRose.
Walk across the famous Chain Bridge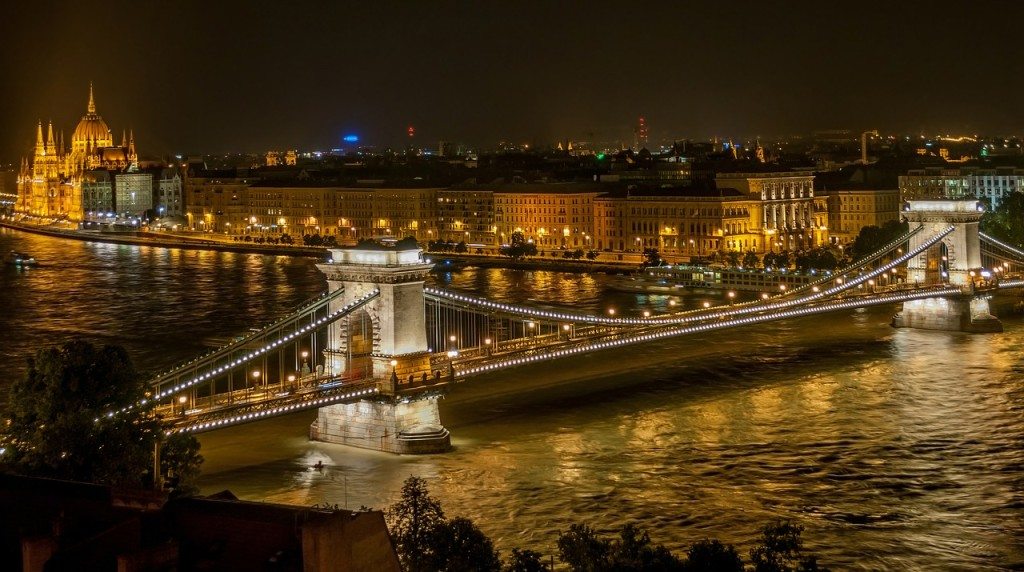 This you'll likely be inclined to do more than once during your Budapest visit. With enchanting nighttime views from the bridge, this is one of several bridges that connects Buda with Pest over the Danube River. The bridge was completed in 1849, and there is a long-standing myth regarding the lions' tongues – which are existent, indeed, but can only be seen from above. Photo: Blizniak.
Marvel at Heroes' Square 
As one of the major squares in the city dating back to 1896, Heroes' Square will have your mouth-dropping instantly. Set in the middle of the Museum of Fine Arts on the left and Palace of Art on the right, the square makes for a convenient – and necessary – stop during your tour of the city. Photo: Ashwin Chandrasekaran.
Climb to the roof of St. Stephen's Basilica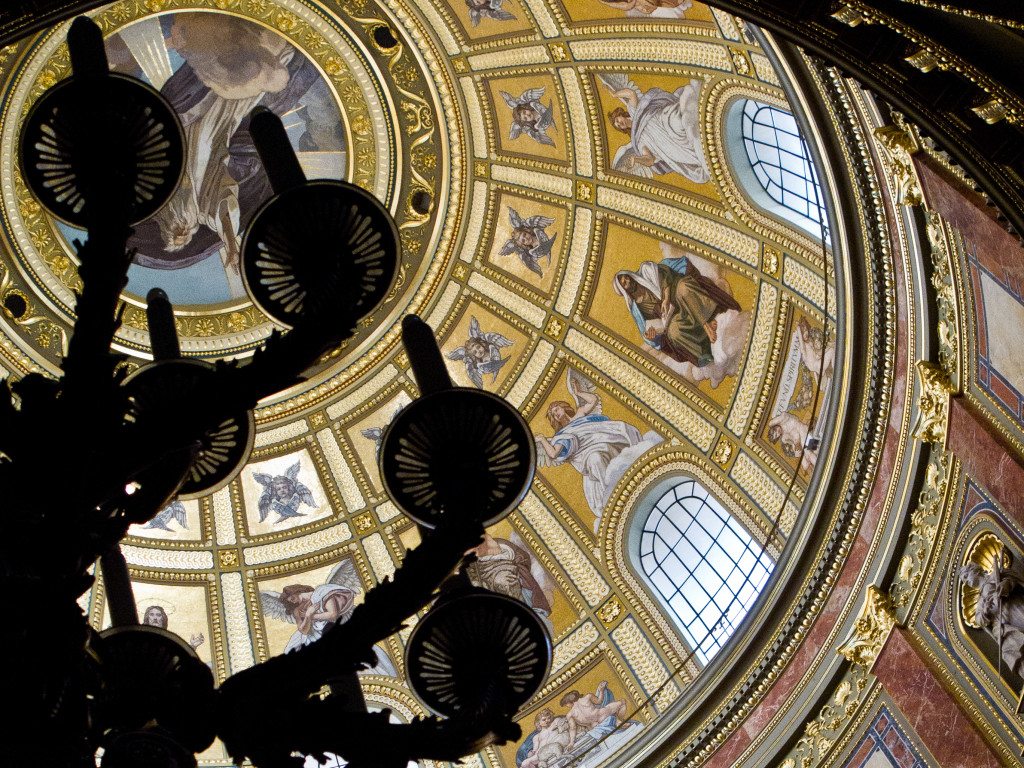 Completed in 1905, this neoclassical church is arguably one of the most stunning buildings in Budapest. Set at the end of St. Stephen's Square which is surrounded by restaurants, cafes, and ice cream shops, you can marvel at it from the outside – but be sure to climb up to the roof to get the full experience. Photo: Alex Berger.
View Pest from Fishermen's Bastion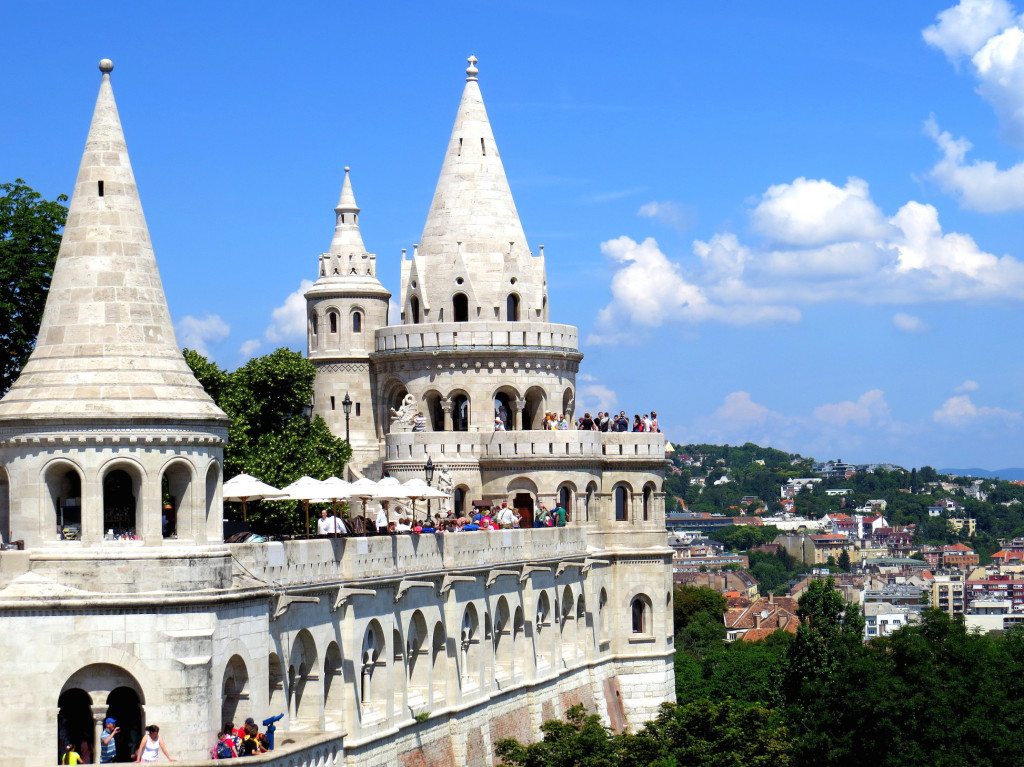 A terrace situated on the Buda hills, you'll be hard-pressed to find a better vantage point than this. With panoramic views of the Danube, Margaret Island, Pest to the east with the Parliament Building at its banks and Gellért Hill, you can simply sit and enjoy the view for a while. Photo: Mark Gregory.
Eat a meal at New York Café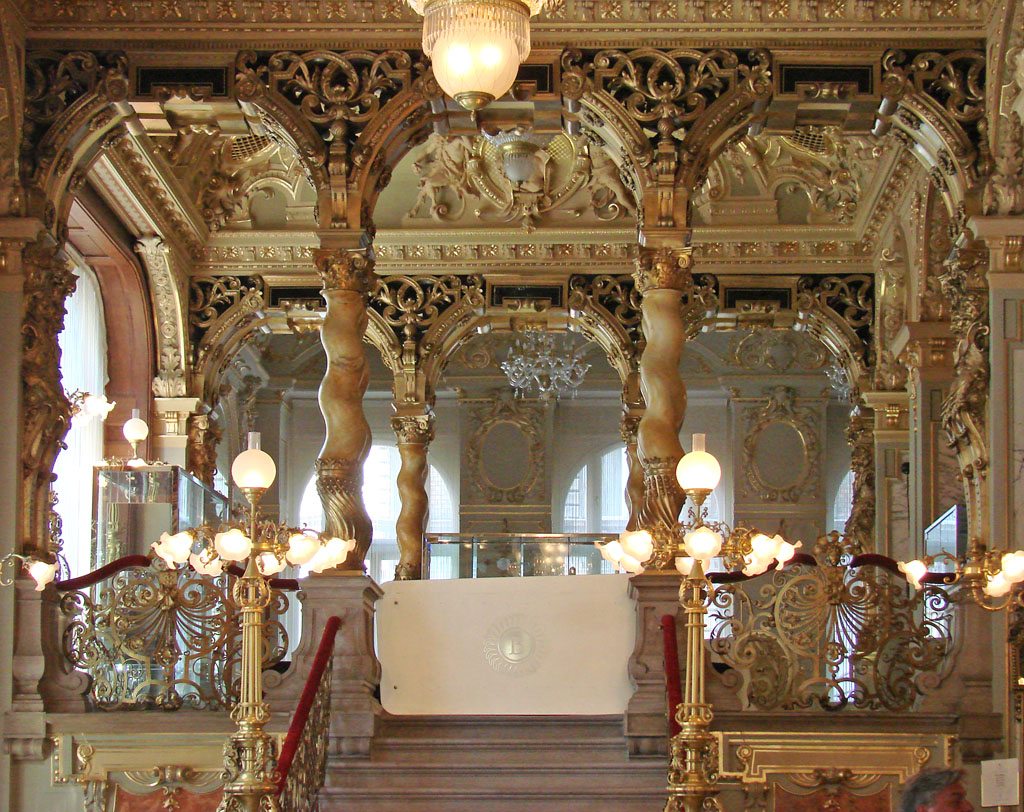 While the New York Café in Budapest is pricier than most other restaurants, it's certainly worth it for the experience itself. This legendary café was once a meeting place for famous authors and writers, and has survived much political diversity. Enjoy a meal with a side of piano, history, and ceiling art. Photo: Jean-Pierre Dalbéra.
Hike up Gellert Hill for panoramic views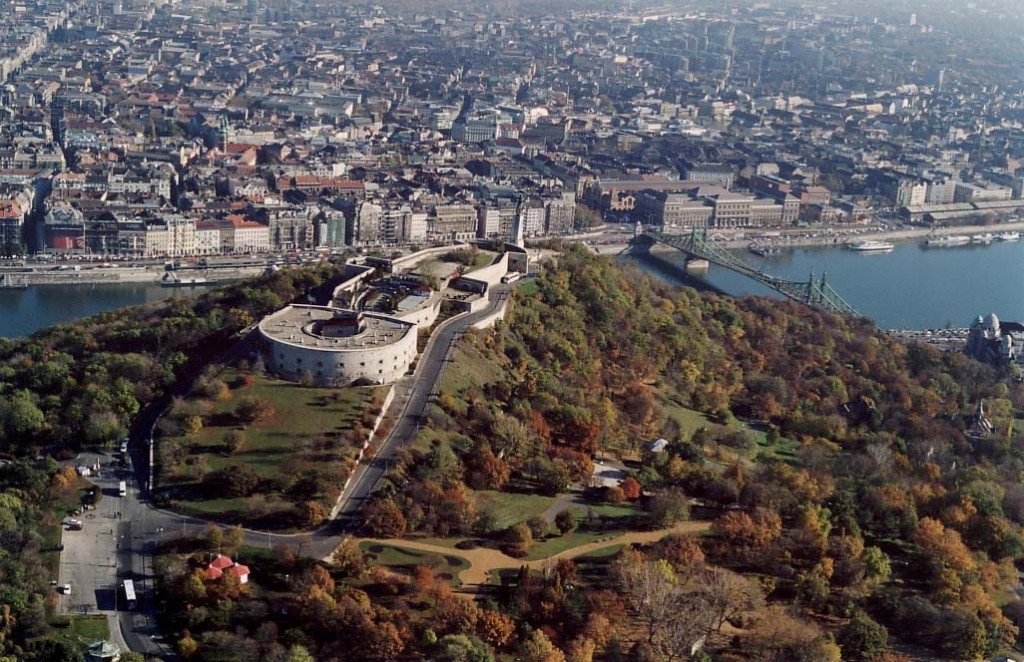 For a more nature-filled hike, climb up Gellert Hill and join the ranks of the Liberty Statue at Citadella for a panoramic view of Budapest. Photo Wikipedia.
Discover the Labyrinth of Buda Castle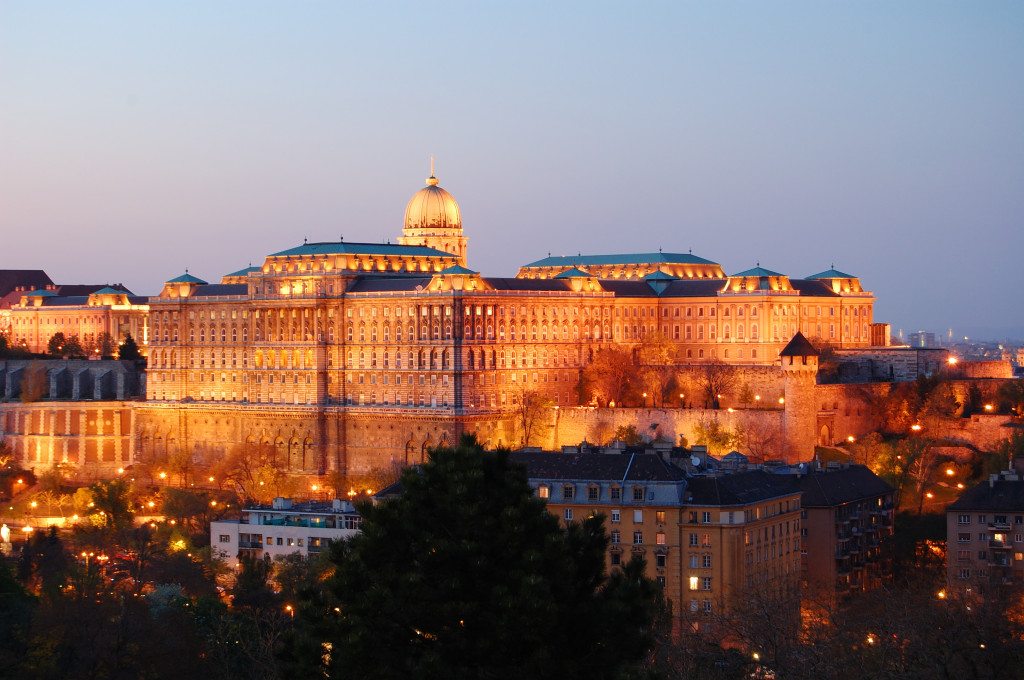 Hike or take the funicular up to the Buda Castle – which dates back to 1265. Though you may be taken with the beautiful exterior views, be sure to explore the hidden labyrinth, which is situated in a complex of tunnels and cellars underneath the castle. Photo: Wikipedia.
Drink a coffee at Book Café, Lotz-terem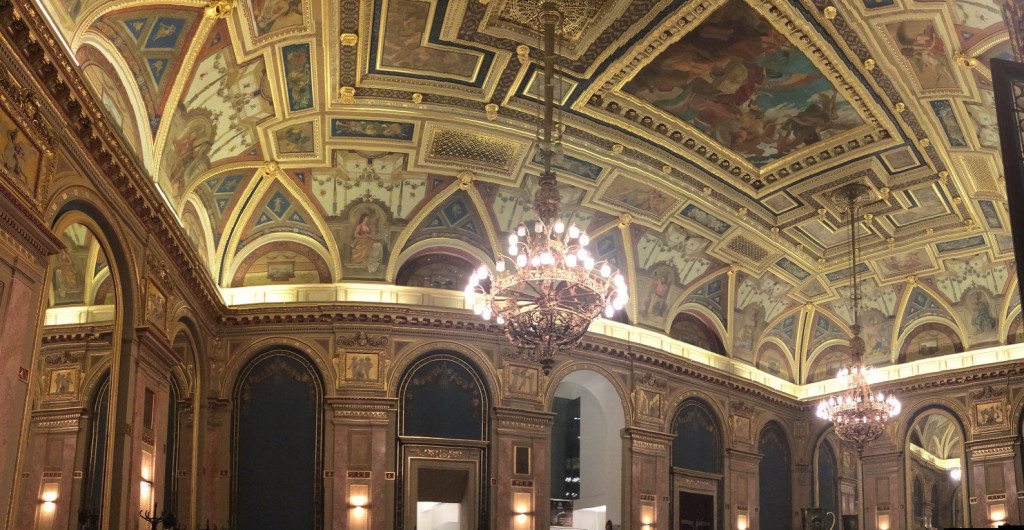 Before you say goodbye to Budapest, be sure to check out the second level of the Alexandra bookstore at Lotz Terem on Andrassy Street. This is where you'll find Book Café, where you can sip a coffee amongst chandeliers while admiring the fresco-style ceiling – which was painted in 1910. Photo: Saya.