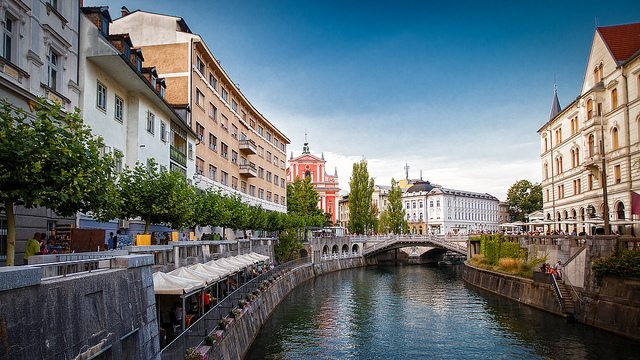 Europe's 10 Most Liveable Cities
Monocle's list of "Most Liveable Cities" is based on an extensive number of objective and subjective check-marks. The city must have health in its bones, with a low crime rate, affordable health care, and an efficient public transport that spreads its arms far and wide and reaches many residents. The overall attitude of the city is pointed towards progress and continual improvements, and the residents are benefitted by a government that works towards the people's needs.
These cities attract life to it and have a vibrant culture that compel people to stay there long-term. According to the magazine, "these must be cities in which people want to live and work." During difficult times—like a slumped economy or a natural disaster—the city and its people are resilient and become unified in the fight to heal or rebuild. Because of all of these things, these cities have received the vote for the highest quality of life.
10 Most Liveable Cities in Europe
By Hayo Magazine
Cities ranked in Europe based on crime rate, health care, education systems, development, and government.
10. Amsterdam

By Hayo Magazine

Low amounts of pollution due to the huge population of bikers. Has much green space and a rich artistic history.

9. Paris

By Hayo Magazine

A spirit of freedom and youth, despite the age of the city. Has a useful bike-sharing program and an unending number of cultural stops.

8. Madrid

By Hayo Magazine

It's one of the top destinations in Europe for travel. Its international reputation of good food and great drink is equally enjoyed by locals as by tourists.

7. Berlin

By Hayo Magazine

A city of planning and preparation that is easy to navigate. It's also becoming an increasingly important economic centre.

6. Munich

By Hayo Magazine

Encourages its future generations by offering affordable education and promising job opportunities. Also it's very tourist-friendly due to its low crime rate.

5. Zurich

By Hayo Magazine

Has one of the busiest train stations in the world. Encourages a thriving culture with its many museums, theatres, and music venues.

4. Vienna

By Hayo Magazine

Has an incredibly well thought-out design and continues to develop with intelligent transformations and construction.

3. Helsinki

By Hayo Magazine

A city that once topped the rankings, Helsinki is a smart city well-known for its friendliness and its cleanliness.

2. Stockholm

By Hayo Magazine

High on the list due to constant growth and progress while retaining its historical touch and buildings.

1. Copenhagen

By Hayo Magazine

Free university, one of the highest ratings of well-being, reportedly the happiest employees, and an abundance of licorice. Welcome to the good life.
What are your thoughts on the list? Any unacknowledged cities that have been missed, or any undeserving winners currently in the top 10? Let us know your most liveable cities in the comments section below!