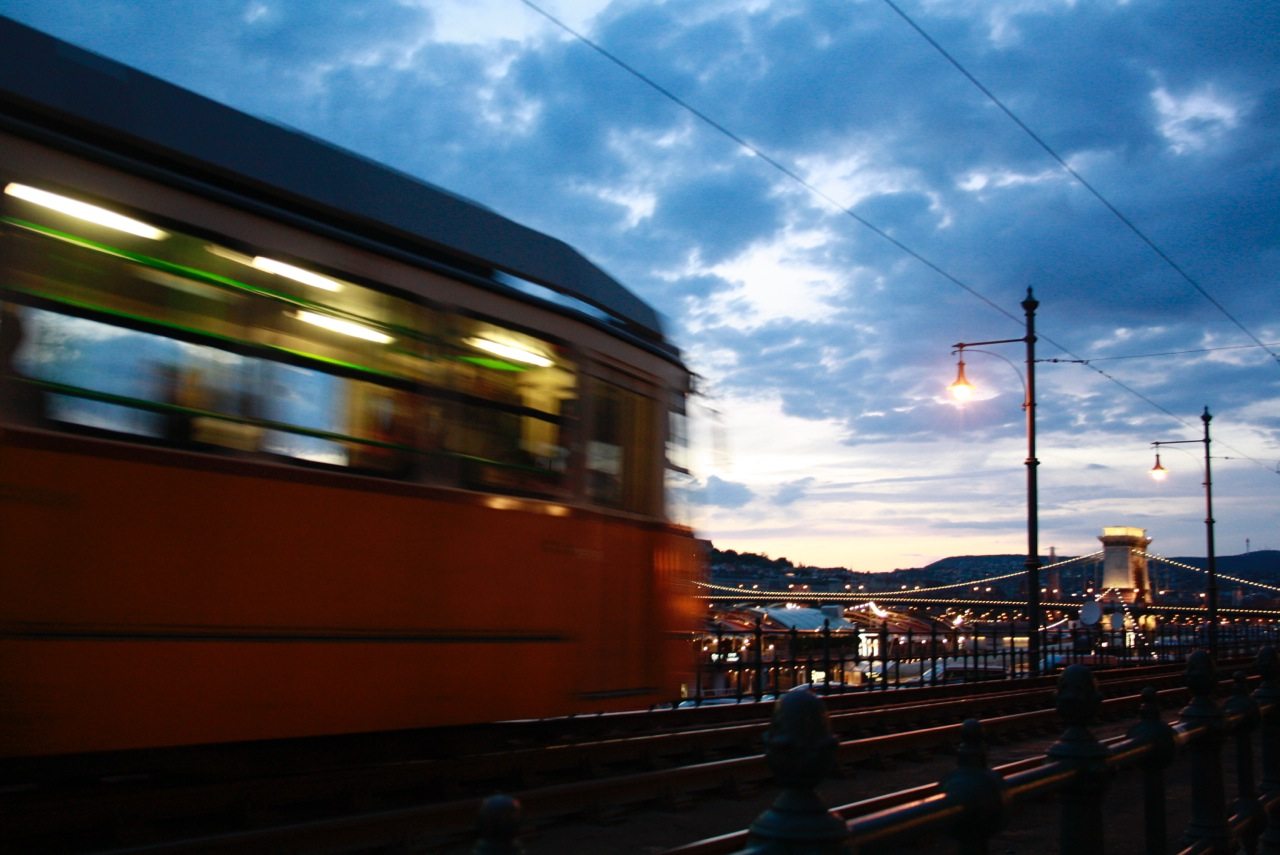 10 Reasons to Vacation in Budapest, Hungary
It's not everyday that you get to experience an incredible place most people know nothing about, and then bring home incredible stories packed with unexpected surprises. After living in Budapest for three months solo, that's exactly what I get to do now that I'm home: share my stories of this wonderful city (which I miss greatly) in an attempt to push travellers past their limits of Paris and London, and towards the surprises waiting for them just a little farther east.
Here are 10 reasons I implore you to visit Budapest, Hungary (if running away and never returning isn't a particularly ideal option at this time).
1. The most breathtaking landscape you've ever seen
Have you ever been stunned into a paralyzed oh my god, this is amazing state by the amount of awe-inspiring beauty that surrounds you? If the answer is no, be prepared to find this time and time again in Budapest. This is number one on my list for a good reason: during my three month stay, this quickly became my favourite pastime.
Budapest has the most incredible landscape with all the right ingredients: hills, city, winding river, beautiful bridges, lights glimmering off sailed-on waters, and the sun disappearing behind the jagged rock of Gellert Hill with the Liberty Statue watching all the while.
My favourite spot for enjoying the landscape was perched atop the Liberty Bridge, which is one of the many bridges crossing the Danube River with the best – and most comfortable – view of the city.
2. Small and intricate
There are particular cities in the world which seem almost impossible to get an authentic feel of simply because they are so large – both in geographical size as well as population. Especially with only a short time to enjoy a new city, places like London and Rome can be overwhelming. Well, not in Budapest.
Budapest, geographically speaking, is a pretty small city. This is great news for travelers – if a comfortable walk or short bike ride won't get you there, a quick metro, tram, bus or affordable taxi ride certainly will.
3. Upbeat (and cheap) nightlife
The fact that it's a walkable city doesn't take away from its excitement factor, either. There are plenty of nightlife opportunities to keep even the rowdiest of adolescents preoccupied. With plenty of nightclubs, bars, parties, and events going on, you'll have everything you can wish for – and for cheap.
Visit one of the many ruin pubs around the city for a cheap beer in an old-world atmosphere. Summer is also apparently quite notorious for music festivals and the like in Budapest. For something you've certainly never experienced before, visit the Szechenyi Bath House for one of their frequently scheduled night parties.
4. Affordable living/eating/drinking/entertaining/enjoying
So it might not be quite as cheap as it was a few years ago, but it's still definitely affordable. Nothing like London or Zurich (where you can end up in debt if you accidentally eat at the wrong five-star restaurant), Budapest is a place you can enjoy with ease and without worry of racking up a terrifying bill.
If you're on the lookout for deals (like I was throughout my stay) you can easily get a good sit down dinner for around 2000 Forint, the equivalent of $10 CAD, and you can always pick up a bottle of wine for 1000 Forint and get the best ice cream in the world for 500 Forint – be sure to visit Gelarto Rosa.
5. Historical and beautiful architecture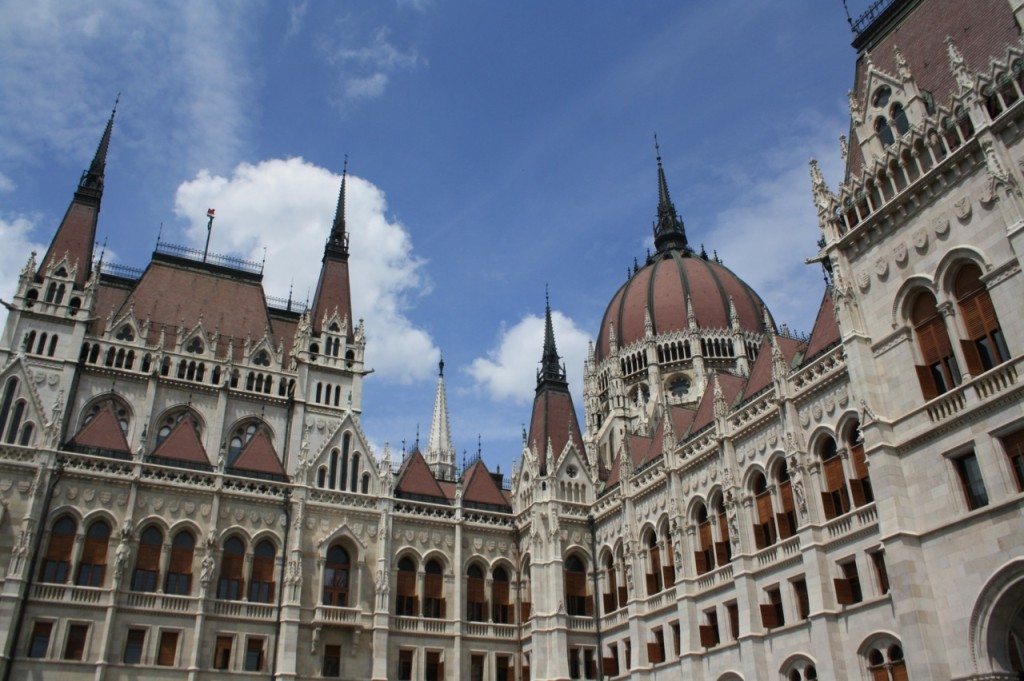 I fell in love with the historic and beautiful architecture around the city, the old, nearly dilapidated and spray-painted brick nestled between the major routes, and the tailored, historic charm of the castle district. Wherever I went, I always found I had some beautiful building – or bridge – before me to muse over.
6. City and country, side-by-side
Though few realize it, Budapest is actually the combination of two distinct parts of the city: Buda and Pest. Pest, the downtown side, is to the East of the Danube River, and Buda, the hills, clean air, and countryside, is to the West.
7. Lax atmosphere and people
In Budapest, the consensus is more than reasonable, and very encouraging to make the most of your vacation: if you're not bothering anyone, then you're okay.
8. Eastern, but close enough to home
Budapest is a great option for those travelers wishing to experience something a little less 'western' without going too far east. Discover a new native tongue you've never heard before while experiencing new customs for the perfect amount of memorable culture shock.
Learn your basics: Én nem beszélek magyarul (I don't speak Hungarian), jó napot kívánok (how you should greet little old ladies during the day), and köszönöm szépen (Thank you very much!) or köszönjük szépen (We thank you very much!).
A few more tips: While grocery shopping, bring your own bags or be prepared to request, fill, and pay for theirs. Only take the yellow, marked taxis. Buy your cigarettes at the many clearly marked Tobacco shops (don't worry, many are open 24 hours). Wine is sold in grocery stores, too, and it's legal (and maybe even encouraged) to drink it in public places.
9. So much to do, so much to see
With the Opera House, Di'vino Wine Bar at St. Stephen's Basilica, boat tours on the Danube River, Gellert Hill and Citadella, Vaci Utca shopping, the New York Café, Heroe's Square, Szechenyi Bath House, Budapest Zoo, and a million other things to keep you occupied, you'll never, ever be bored in Budapest.
10. Romantic, eccentric, exciting, and memorable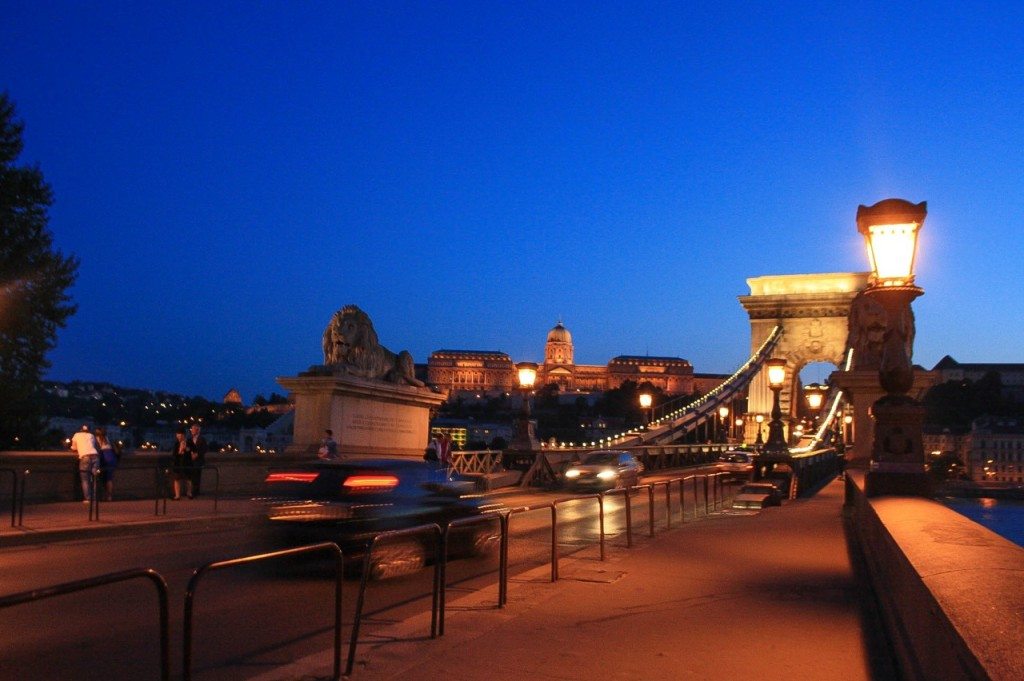 Romance? Kissing on the Liberty Bridge at sundown. Eccentric? Visiting a spray-painted ruin pub. Exciting? Watching a performance at the beautiful Opera House.
Memorable? Everything you'll experience in Budapest.
Photos By Alexa Suter.