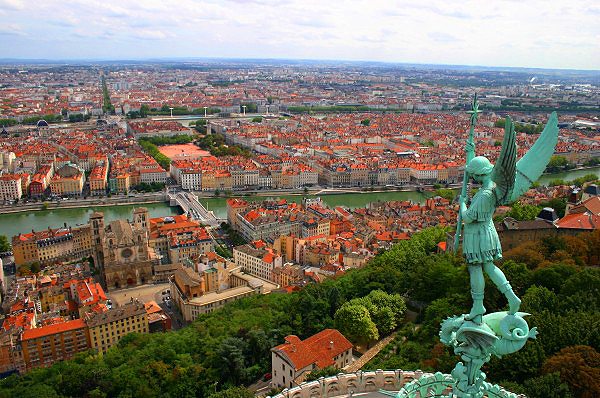 Ten Not-So-Obvious European Cities to Visit
First of all, let's set things straight: the "obvious" cities to visit in Europe—think London, Paris, Rome, even Berlin, Amsterdam, Barcelona—are obvious for a reason. They contain some of the world's best museums, they're packed with iconic landmarks, and they do make you feel like you're someplace special (even when you've been lining up for two hours for tickets to the Eiffel Tower). In short, they live up to the hype. They are places you need to see. But, having seen them, you may want to turn your attentions to some other gems the continent has to offer. And that's where this list comes in.
These cities were carefully chosen to get the balance right between being not so well-known and being completely obscure. You've probably heard of these places, even if you don't know too much about them. They are off the beaten track in that they are not the first cities that spring to mind when people think about visiting Europe, but they are not literally off the beaten track—they are all relatively easy to get to. If you're looking for tourist-free, locals-only kind of places, this list may not be for you—these are not top-secret locations by any means (although the crowds of tourists are noticeably fewer).
Some of these cities can be seen in a day (Canterbury, for example), while others need a bit more time for exploring (Budapest springs to mind), but all are packed with culture and fantastic things to see, do, and eat. Perfect for travellers who are not yet ready to venture beyond Europe, but have seen its major cities, these ten picks offer a little something for everyone.
Ten Not-So-Obvious European Cities to Visit
By Ali O'Neill
These ten picks are not exactly unheard of, but they're certainly a bit more off the beaten track than say, London, Paris, or Rome.
Lyon, France

By Ali O'Neill

France's third largest city, Lyon is a sophisticated destination with attractions to rival that of the capital, including a rich gastronomic heritage and many sites of historical significance.

Basel, Switzerland

By Ali O'Neill

Basel has something to offer every traveller. Culture vultures will love its many museums and theatres, sporty types will appreciate its dedication to football, and kids will love its renowned zoo.

Budapest, Hungary

By Ali O'Neill

Budapest has yet to achieve the hype of some of the other European capitals, but with its grand buildings, thermal baths, and lively nightlife, there are plenty of reasons to visit this engaging city.

Dresden, Germany

By Ali O'Neill

Once described as "the most beautiful city in Germany," Dresden suffered much damage during World War II. Largely restored to its former glory, it has an abundance of museums, gardens, and galleries.

Bruges, Belgium

By Ali O'Neill

Once considered the world's chief commercial city, Bruges now moves at a more relaxed pace. Take in the sights on a boat trip around the city's canals, or watch the world go by in the Grote Markt.

Reykjavik, Iceland

By Ali O'Neill

The world's most northerly capital has a compact city centre perfect for exploring, and the geothermal spas, glaciers, and volcanoes surrounding it provide more opportunities for adventure.

Seville, Spain

By Ali O'Neill

Located in the Andalusia region of Spain, Seville is rich in culture and has a host of sites to see, including its Cathedral and the Alcazar, the oldest royal residence still in continual use.

Verona, Italy

By Ali O'Neill

This northern Italian city is perfect for exploring–check out the Piazza delle Erbe (the city's hub), the Roman amphitheatre and Juliet's house—the inspiration for Shakespeare's tragic heroine.

Canterbury, England

By Ali O'Neill

A compact cathedral city about an hour from London, Canterbury boasts charming streets in which medieval buildings stand alongside high street favourites, and a winding river ideal for a boat tour.

Galway, Ireland

By Ali O'Neill

This vibrant city has much to offer: it has a great cultural scene (arts festivals, cosy pubs with traditional music, and quirky shops), but retains a medieval feel thanks to its cobblestoned streets.