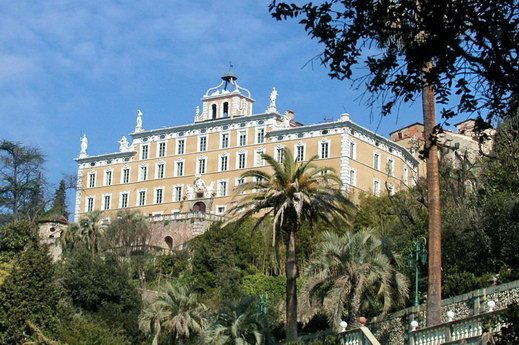 European Real Estate: Save or Splurge
When it comes to real estate, Europe is a mixed bag—prices are notoriously high in the big cities (a tiny flat in London will set you back on average £458,000/$800,000), while it's possible to buy an entire castle for the same price in certain Eastern European countries. For this post, we've profiled the properties of ten European nations, featuring one "Save" home, representing the country's typical modestly priced house, and one "Splurge" property—for those who've got the cash to splash.
What are your thoughts on these homes? Any you'd buy in a heartbeat if you won the lotto?
European Real Estate
By Hayo Magazine
Now's your chance to live in a castle. (If you have the money, that is.)
Save: Spain

By Hayo Magazine

Barcelona – €320,000

Splurge: Spain

By Hayo Magazine

Marbella – € 18,000,000

Save: Poland

By Hayo Magazine

Ropczyce – € 150,000

Splurge: Poland

By Hayo Magazine

Krąg – € 6,000,000

Save: Sweden

By Hayo Magazine

Near Ramvik – € 333,000

Splurge: Sweden

By Hayo Magazine

Near Stockholm – € 9,000,000

Save: Latvia

By Hayo Magazine

Riga – €212,000

Splurge: Latvia

By Hayo Magazine

Jurmala – € 3,000,000

Save: Italy

By Hayo Magazine

Tuscany – € 300,000

Splurge: Italy

By Hayo Magazine

Near Lucca – €19,000,000

Save: Ireland

By Hayo Magazine

Oranmore, County Galway – €245,000

Splurge: Ireland

By Hayo Magazine

Kinnitty, County Offaly – €13,000,000

Save: the Netherlands

By Hayo Magazine

Utrecht – €249,500

Splurge: the Netherlands

By Hayo Magazine

Amsterdam (the second canal house on the left) – €4,495,000

Save: France

By Hayo Magazine

Caumont-l'Éventé – €200,000

Splurge: France

By Hayo Magazine

Near Grasse – €8,000,000

Save: Austria

By Hayo Magazine

Hallstatt – €365,000

Splurge: Austria

By Hayo Magazine

Reith bei Kitzbuhel – €3,690,000

Save: Greece

By Hayo Magazine

Corfu – €120,000

Splurge: Greece

By Hayo Magazine

Private Island in the Aegean Sea – €35,000,000
(List compiled by Lindsay Dijkman and Alison O'Neill)