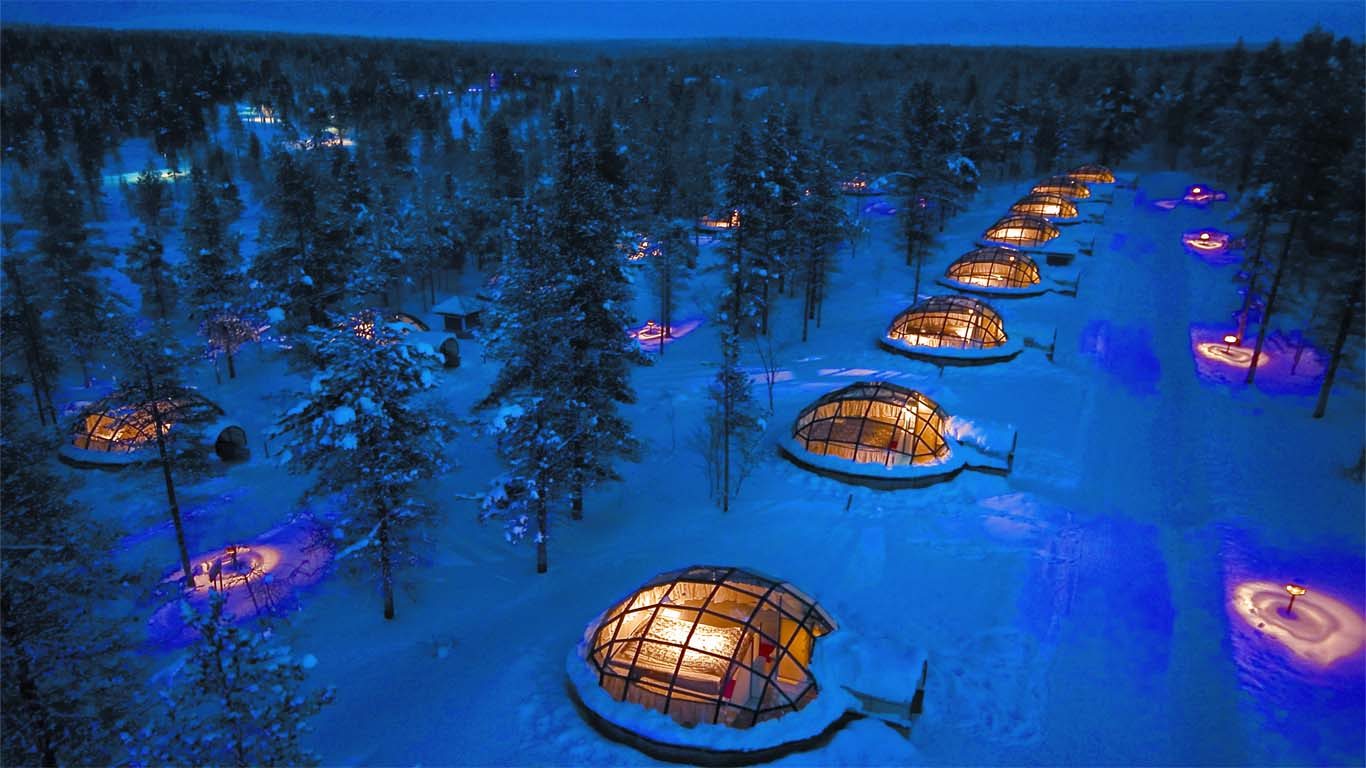 9 Unusual European Experiences
When visiting Europe, there are the typical experiences, the not-so-typical ones (i.e. visiting any of the 10-not-so-obvious European cities on our recent list), and then the truly unusual (renting the entire country of Liechtenstein, anyone?). For our nine unusual European experiences, we've scoured the continent for the strangest, creepiest, and most unique things you can do here. While they may not be for everyone, these are adventures you'll remember for a lifetime.
Which of these bizarre experiences would you be up for? And are there any strange activities you'd add to the list? Let us know your thoughts in the comments section!
9 Unusual European Experiences
By Hayo Magazine
Sleep in a Glass Igloo in Lapland

By Ali O'Neill

Located 250 miles inside the Arctic Circle, Northern Finland's Hotel Kakslauttanen & Igloo Village is the only place on earth where you can gaze up at the Northern Lights from the comfort of your bed.

Take a Day Trip to Chernobyl

By Ali O'Neill

For the truly adventurous, a visit to the Ukrainian disaster zone is an unforgettable experience. Tour companies offer trips to surrounding villages such as Pribyat, home to this creepy ferris wheel.

Roll Some Cheese in Gloucestershire, England

By Ali O'Neill

Competitors from all over the world take part in the Cooper's Hill cheese rolling race, held annually every spring. It may sound tame, but this is a pretty extreme sport with injuries galore.

Visit the Capuchin Catacombs in Palermo, Italy

By Ali O'Neill

For the creepiest experience of your life, pay a visit to the Capuchin Catacombs in Palermo, where thousands of corpses ranging in date from the late 1500s to 1920 are on display.

Have an Arctic Adventure in Svalbard, Norway

By Ali O'Neill

The northernmost inhabited part of the world, the Svalbard islands offer plenty of adventure for the more intrepid traveller, from dog sledding to glacier viewing.

Pay a Trip to an Upside Down House in Germany

By Ali O'Neill

If disorientation is your thing, you'll want to check out this house in Trassenheide. Created by Polish architects Golos and Mikiciuk as part of 'The World Upside Down' project, it's sure to nauseate.

Spend a Night Homeless in Gothenburg, Sweden

By Ali O'Neill

Faktum Hotels has chosen 10 locations where Gothenburg's homeless may spend the night–and has made them available to "book" for about $15 a night. All proceeds go towards helping the city's homeless.

Dine at Moscow's Twin Stars Diner

By Ali O'Neill

The food at this Russian eatery is not particularly of note, but the serving staff will have you doing a double take–they're all identical twins!

Rent Liechtenstein

By Ali O'Neill

Yep, you heard that right: the entire country of Liechtenstein is yours to have for a cool $70, 000 US a night. Some of the perks include a customized welcome parade and symbolic key to the country.