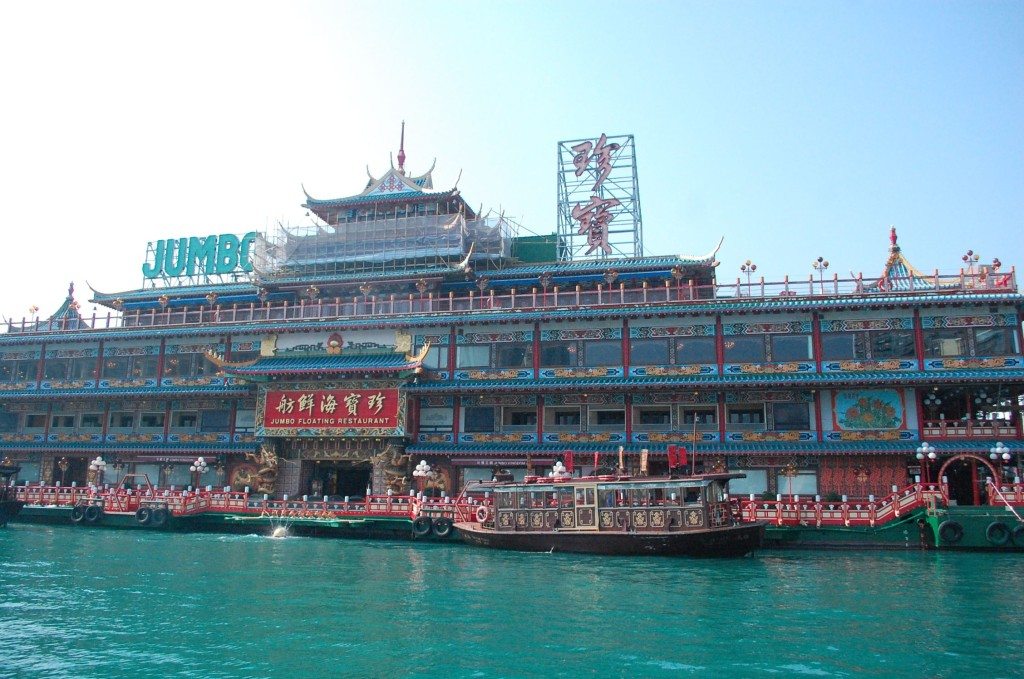 Eat, See, Party, Shop: Hong Kong Edition
Posted on
13 August, 2014
Hong Kong is a city of hustle and bustle: crowds of comers and goers, neon lights, and traffic that is constantly clogged in the streets. It is an autonomous region within China, which gives it a slightly different feel than the rest of the mainland. Hong Kong has quickly climbed the list of the top places to visit in Asia, and the city has gained a reputation for some of the best international places to eat, see, party, and shop.
For this article we received help from two HK gurus, two Canadian nationals who spent long-term stays in the city. Adam Nowek is Managing Editor at The Proto City— an evident display of his knowledge of architecture, which we studied for his Masters in Hong Kong. Katie Vis (also known as Yang Zai Fu) was born near Hong Kong but adopted into a Canadian family, and has returned to her native China for long-term and shorter-term humanitarian trips. Both Adam and Katie have walked the neon-lit streets and had their fair share of work and play in the city.
Eat
Despite the environment, the well-plated meals and the experience you get in a restaurant, street vendors were recommended as a great place to get your first of many meals in Hong Kong. "Simply walk down the main streets in Hong Kong and you will run into delicious vendors and street foods," says Katie. It's especially fitting for backpackers or those looking to save a little cash while on the road. "Those on more modest budgets will find plenty of adventure in eating at street-side stalls where the proprietors don't speak English but still sell you a mean noodle soup," adds Adam. There are, however, sit-down places to cater to your more expensive taste buds as well. The Malaysian Chinese restaurant on Jordan Road, Luk Yu Tea House on Stanley Street, Mak's Noodles, and the Jumbo Floating Restaurant in Aberdeen should all be sampled as well.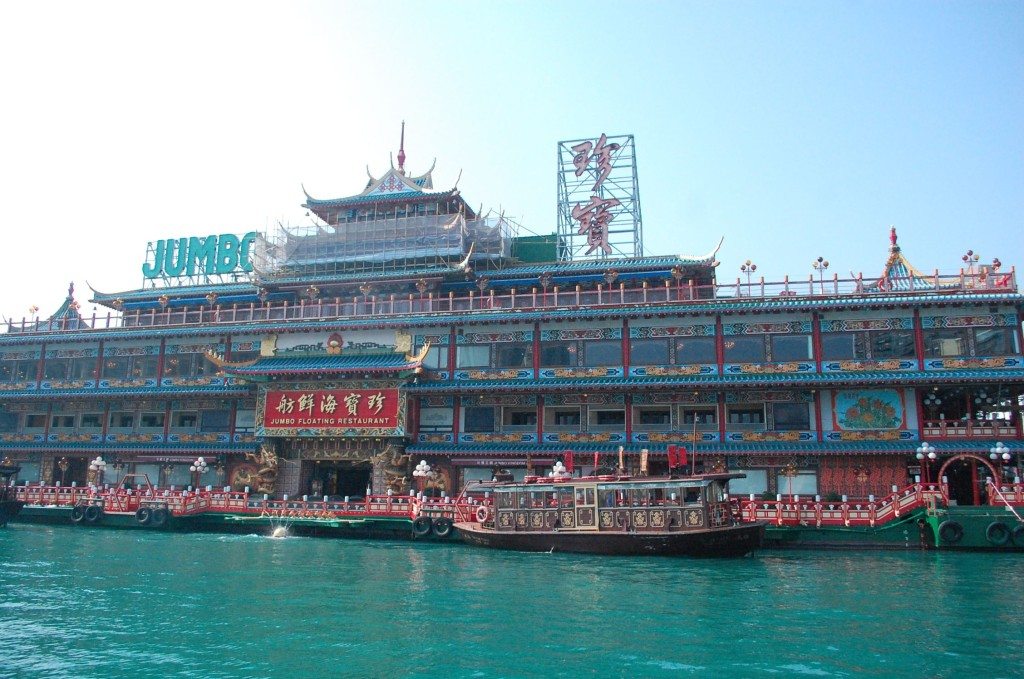 See
Sight-seeing is what typically brings travelers to Hong Kong and keeps them there for much longer than they anticipated. The skyline in and of itself proves that HK is all about the visuals, along with boasting a surrounding sea, mountains, and wild forests. "Hong Kong can appeal to just about anyone," Adam says. "Luxury travellers will enjoy the old British colonial styled hotels with high tea and just around the corner from luxury brand shopping. Backpackers will find it to be a launching point for cheaper destinations and a hub for things ranging from cheap electronics to dark, dingy accommodations the size of a shoebox. Everything is an adventure in this city."
Some places to see are the typical spots that are densely packed with tourists and foreigners. However, these places are flocked to for good reason: they usually offer some kind of insight into the cultural, spiritual, or historical aspects of Hong Kong. Ngong Ping 360 delivers a complete panoramic view of of HK, as you sit suspended in a gondola that allows you to see the South China Sea, small puzzle pieces of islands, and Hong Kong's own international airport. Also near this location is the Tian Tan Buddha Statue, which is one of the world's largest Buddha statues sitting at 250 tonnes. Although it heralds much attention from tourists, it doubles as a spiritual site as well, placed next to the Po Lin Monastery. Aberdeen is another attraction for obvious reasons: it's a floating village composed of boat people who arrived in the 9th century, fishing markets, and some of the freshest seafood restaurants in the country. You can also take a boat tour around the village and harbour. "You can see a little bit of the old and the new in the harbour, with the fancy yachts compared to the fishing boats," says Katie. "You get to see the lifestyle of Hong Kong and not just the glamorous side of everything." If you're looking to escape the busyness of the city and the tourists, then hiking Ma On Shan (rather than the notorious Victoria's Peak), the mountains surrounding Ngong Ping, or escaping to the tropical Lantau Island are great getaways.
http://beta.quiet.ly/list/share/bb2a5-hong-kong-see?width=800&height=500&showMapView=true&showAuthor=false&showLogo=false&showListTitle=true&showListDescription=true&showTitles=true&showDescriptions=true&showWeblinks=true&makeClickable=true&sharePage=true&showIcons=true&titleSize=18&titleType=sans-serif&descriptionSize=14&descriptionType=sans-serif&useOriginalImages=false
Party
Hong Kong truly comes alive when the sun goes down. It has a vibrant party life with many different scenes: some for club-goers and others for bar-hoppers. "As far as specific recommendations go, Club 71 [on Hollywood Road] is tops," Adam says. "It's not a club at all, but a laid back bar with a slight political angle." Lan Kwai Fong is typically the most notable party area in the city, attracting many expats and foreigners with its 90 restaurants and bars. Wan Chai has a slightly similar feel, with a fantastic bar called Tai Lung Fung, but Adam advises that there are some better areas in the city to party. "Sheung Wan is full of a great mixture of gritty buildings and trendy, hip bars and restaurants," Adam says, with places to party like Visage One, XXX Gallery, and Volume.
Shop
There are many markets, malls, and neighbours in and around HK that offer fantastic shopping. The Stanley Market features a more Western feel and cleanliness, the Tai O Market (pictured below) is smaller and shows off its surrounding culture of house boats and stilted houses, and the Temple Street Market is somewhere tourists can bargain, barter, and get a taste of Hong Kong nightlife.