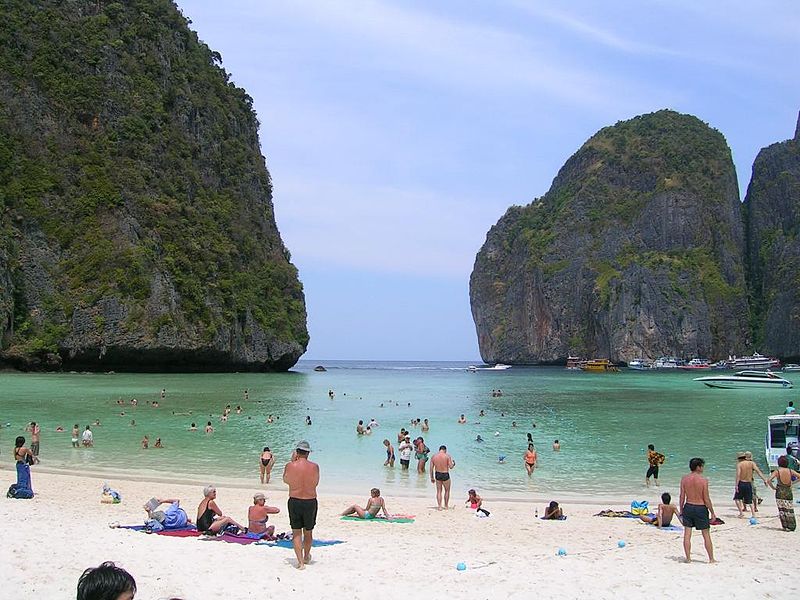 20 Incredible Beaches in Asia
To kick off a month of all things Asia, we've chosen 20 of its most beautiful beaches for our first Asian 5 Minute Vacation. Finding stunning beaches in Asia is incredibly easy; narrowing this list down to 20 proved incredibly hard. As with our post on beaches in Europe, this is by no means a guide to the most beautiful beaches of the continent, but rather a taster of the great variety to be found. You'll find some well-known ones here (ie. Maya Bay, the setting for the 2000 film The Beach), as well as some that are not quite so familiar (ie. the beaches of Taiwan and South Korea), but all are worthy of a spot on our list.
Have you been to any of these beaches? Which do you think is the most beautiful? Show your favourites some love—let's see which gets the most votes!
20 Incredible Beaches in Asia
By Ali O'Neill
Ko Phi Phi Don, Thailand

By Ali O'Neill

Kuta Beach, Bali, Indonesia

By Ali O'Neill

Haad Rin Nok, Ko Pha Ngan, Thailand

By Ali O'Neill

Langkawi, Malaysia

By Ali O'Neill

Kenting Beach, Taiwan

By Ali O'Neill

Jeju Island, South Korea

By Ali O'Neill

Palawan Beach, Sentosa, Singapore

By Ali O'Neill

Angaga, the Maldives

By Ali O'Neill

Lang Co Beach, Vietnam

By Ali O'Neill

Aharen Beach, Tokashiki Island, Japan

By Ali O'Neill

Maya Bay, Ko Phi Phi Lee, Thailand

By Ali O'Neill

Perhentian Islands, Malaysia

By Ali O'Neill

Geger Beach, Nusa Dua, Indonesia

By Ali O'Neill

El Nido, the Philippines

By Ali O'Neill

Kudle Beach, Gokarna, India

By Ali O'Neill

Redang, Malaysia

By Ali O'Neill

Yalong Bay, China

By Ali O'Neill

Boracay Island, the Philippines

By Ali O'Neill

Phra Nang Beach, Railay, Thailand

By Ali O'Neill

The Beaches of Koh Rong, Cambodia

By Ali O'Neill