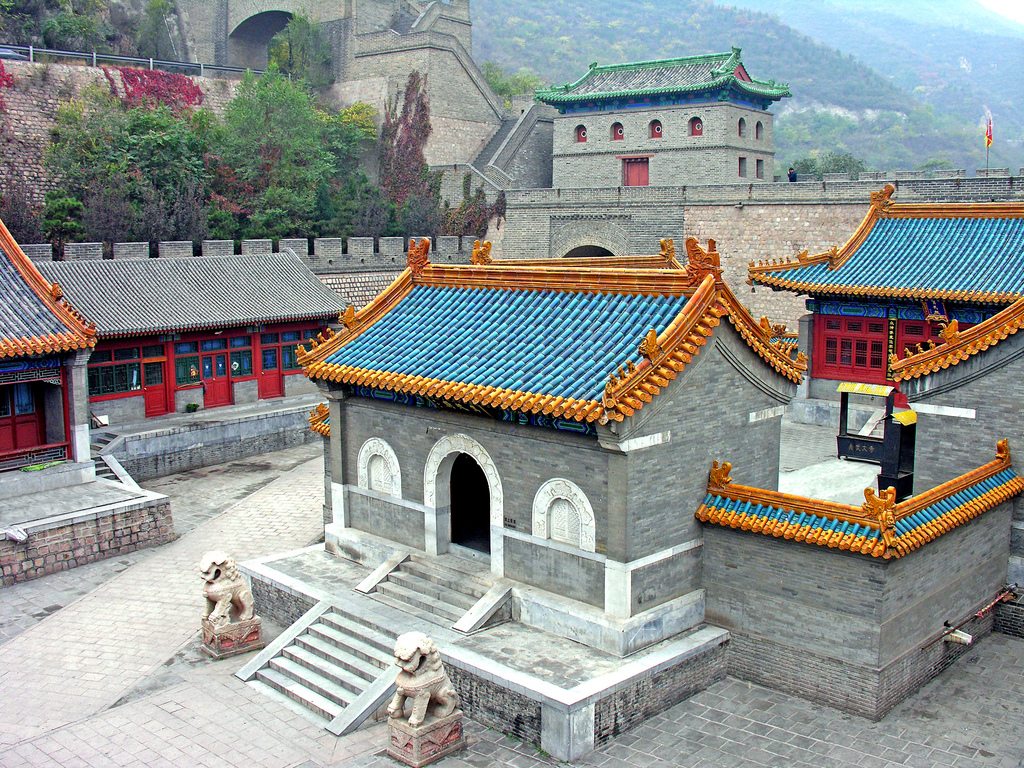 Lesser-Known Countries You Must Visit in Asia
Posted on
11 August, 2014
Asia is a massive continent, spreading its arms from Japan to Jordan and encompassing hundreds of uniques cultures and languages. It's easy to be distracted by the typical tourist destinations (Moscow, Beijing, and Bali) and forget about the unknown, un-advertised spaces within Asia. We've compiled a list of four Southeast Asian countries that typically get left off of people's "must see" lists, although they've earned every right to be there. Here are four countries you must remember to visit while traveling in Asia:
Bhutan
Sandwiched between two gigantic supernations—China and India—and sitting in the shadows of the Himalayans is this tiny landlocked Kingdom. Despite its size, it hosts a multitude of sights: snow-topped mountains, colourful religious garb, and a land that is 60% protected forestry. Bhutan prizes its natural environment and does much to restrict any imposition on its country, including that of tourism. Tourists must come prepared with a plan, payment, and a visa. Wandering travelers who arrive on their own will not be permitted into the country, so ensure you read up on all the rules before you try roam through this country. However, once given permission, here are some places Bhutanese travelers (with their guides) cannot miss:
• Taktsang Monastery – Located in the arms of the Himalayan cliffs, this 320-year old monastery is an important sacred site and pays homage to Guru Padmasambhava. This place is also known as "Tiger's Nest" due to legends, and is usually draped in ornate and colourful prayer flags.
• Dochula Pass – If you feel at home among the mountains, then Dochula is a place you must see. There are chortens (officially paying tribute to the King, unofficially paying tribute to soldiers in 2003) to be seen and the Himalayas to make you feel immensely small. Beware of extremely high altitudes.
• National Memorial Chorten – This memorial was built as a way to honour the country's third King, but to also pay tribute to the Buddha and the spirituality of Bhutan's population. You'll find many here reciting prayers, as it is known to be the "most visible religious symbol in Bhutan."
• Thimpu Dzong – This massively spectacular building houses the government, a few ministries, and also the king. Many festivals and lively cultural events take place in this area.
Remember: Bhutan
By Lindsay Feitsma
Taktsang Monastery

By Lindsay Feitsma

Dochula Pass

By Lindsay Feitsma

National Memorial Chorten

By Lindsay Feitsma

Thimpu Dzong

By Lindsay Feitsma
Brunei
Brunei sticks into the side of Malaysia like two chopsticks: two small slices of land that share their living room on one of the largest islands in the world, Borneo. This petite Muslim country is extraordinarily wealthy in riches, resources, and natural wonders, and is considered one of the best places in Asia in terms of Human Development. Brunei's run-in with natural gas has created some additional spending cash, which can be seen in the level of splendour in their mosques but also in their intense preservation of forests. Here's our favourite must-sees in this little land:
• Jame'Asr Hassanil Bolkiah Mosque – If you want grandeur and splendour, you've come to the right place. This Mosque is a rich display of textile work, Islamic culture, and the extravagance of the sultan. The Mosque features 29 golden domes to celebrate the fact that the sultan is the 29th one.
• Ulu Temburong National Park – Here your hopes to relive your childhood games of climbing trees can come alive. The National Park offers a very glorified version of 'monkeying around': the Canopy Walkway is suspended 50 metres in the air, letting you to see the forest from an entirely new perspective. (And possibly even some tree-top snakes!)
• Kampong Ayer – Also known as the Water Village, Kampong Ayer lives on stilts and a prayer that gravity stays on their side. This Venetian-like village is home to about 30,000 inhabitants including, you guessed it, schools and hospitals. Kampong Ayer is a must-see as it is the largest water village in the world.
• Pondok Sari Wangi – Literally order anything on the menu here and you will walk out the doors happy. This restaurant dishes out authentic Indonesian and Javanese plates, serving foods like Iga Penyet and Gado Gado Lontong—all of which will make you want to meet (and hug) the chef.
Remember: Brunei
By Lindsay Feitsma
Jame'Asr Hassanil Bolkiah Mosque

By Lindsay Feitsma

Ulu Temburong National Park

By Lindsay Feitsma

Kampong Ayer

By Lindsay Feitsma

Pondok Sari Wangi

By Lindsay Feitsma
Sri Lanka
This country is another island nation, sitting just offshore of the Asian continent and cradled by the sea all around. Sri Lanka is a nation of spice and flavour, offering tourists a unique blend of humid temperatures, Indian-inspired foods, and a population of right-at-home elephants. The fact that it's an island also pleases many beach-goers, as miles of sand and ocean are never too far from hand. Here are the best places you need to see while stopping in Sri Lanka:
• Sacred City of Anuradhapura – As one of eight Sri Lankan UNESCO World Heritage sites, Anuradhapura is built around a piece of a fig tree that the Buddha carried there in the 3rd century BC. Since then, it has been a key religious landmark, and has acted as both the spiritual and actual capital city in the past. Come lay your eyes on the temples and the bodhi tree.
• Uda Walawe National Park – At the bottom of the belly of the island is this wildlife sanctuary and refuge for ecosystems. Protecting 30,000 hectares, this National Park has become the protective home of elephants, bird species, Komodo dragons, and jungle cats.
• Unawatuna Beach – Located in the south of the country, this crescent-shaped beach has a relaxed, small-town vibe to it. Although one of the best in Sri Lanka, it garners less chaotic traffic than other beaches like Mount Lavinia—and with one look at the mystical, turquoise waters you'll begin to unwind and de-stress.
• Kelaniya Raja Maha Vihara – Visit this Buddhist temple for meditation, harmony, and peace of mind. Located in the capital Colomba, this very place was once visited by the Buddha and the spirituality of the location is still very present. Be respectful and remember to be silent in holy places like this one.
Remember: Sri Lanka
By Lindsay Feitsma
Sacred City of Anuradhapura

By Lindsay Feitsma

Uda Walawe National Park

By Lindsay Feitsma

Unawatuna Beach

By Lindsay Feitsma

Kelaniya Raja Maha Vihara

By Lindsay Feitsma
Laos
Laos is like the little brother of Thailand: everyone wants to visit, eat, and hang out with Thailand, but very few venture to see bordering Laos. The travel within this country is a magnet for those seeking out adventure, and the style of travel typically draws more backpackers and off-the-road explorers. Regardless, Laos has an array of sites to offer its visitors, like riverside bungalows and thick forests. A major part of experiencing this country would have to be interactions with locals, as they prove themselves again and again to be one of the most laid-back societies in all of Asia.
• The Gibbon Experience – Ziplining, wild yet adorable monkeys, and living like a Swiss Family Robinson member in an authentic treehouse. Need I say more? Well it gets better, because this organization is devoted to conserving the ecosystem and has protected many species from near-extinction. Their tactic? Turn the poachers who knew the forests so well into tour guides.
• Si Phan Don – Nestled against the Cambodian border, the Mekong River winds its way on its 4,300 km journey. When the rainy season takes a break, the dry ground begins to show its head and thousands of islands are created at Si Phan Don. Its name literally translates to "Four Thousand Islands."
• Vang Vieng – This outdoorsy tourist hub is perfect for those who love including activities like biking, hiking, or kayaking on their trips. After being reclaimed from the party scene, many now visit here for its natural wonders and active lifestyle.
• Plain of Jars – Massive jars carved from stone and rock decorate the hillsides around Phonosavan. For completely unknown reasons, these jars were created sometime around 500 BC and have since lived through many wars to stay put.
Remember: Laos
By Lindsay Feitsma
The Gibbon Experience

By Lindsay Feitsma

Si Phan Don

By Lindsay Feitsma

Vang Vieng

By Lindsay Feitsma

Plain of Jars

By Lindsay Feitsma