Discovering San Miguel de Allende's Ancentral Spirits with Mezcal Buen Viaje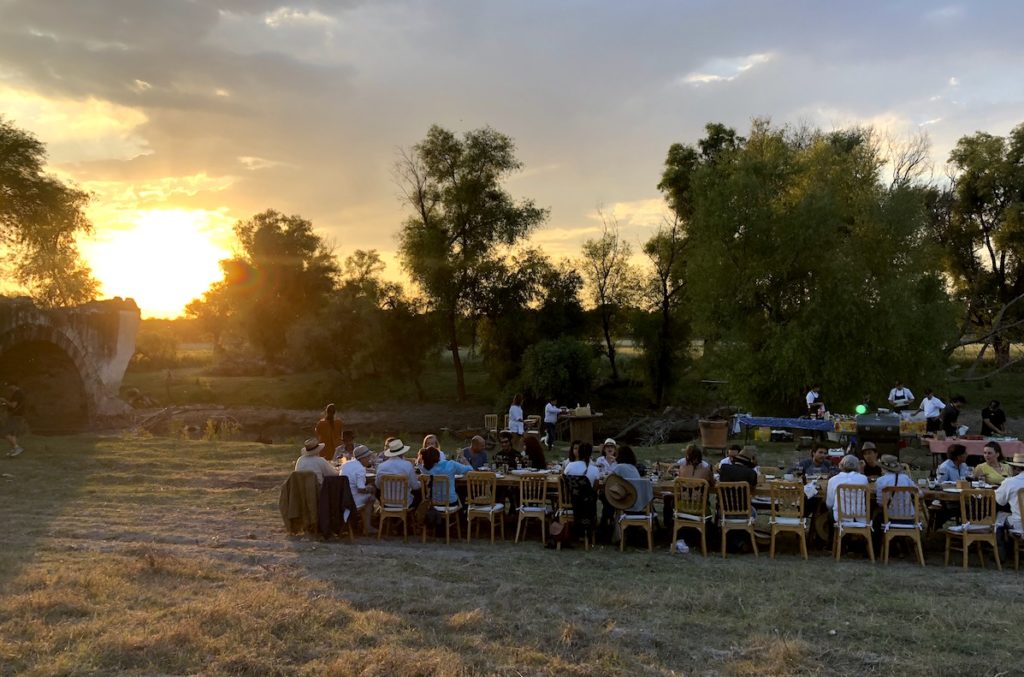 Beyond the cobblestone streets of the beautiful Spanish village of San Miguel de Allende, lies a mystical ancestral spirit that few get the chance to discover. Connecting with the senses and reconnecting with the origins of civilization from the indigenous Mesoamerican, was the objective of Mezcal Buen Viaje's annual event: Encuentro de Jícara that took place this past weekend in San Miguel de Allende, Mexico.
The experience took you to the fertile land for corn, beans, zucchini and more, to visit the so-called Chapels of Indians to decipher its meaning and how it played a role in maintaining indigenous beliefs despite the Spanish's enforcement of Catholicism.
From one historical site to another, we drove by ruins of haciendas and viceregal infrastructure for royal and horseshoe roads, places were regular visitors to San Miguel de Allende never get to go. Our last stop was at the footsteps of the ruins of the old San Rafael Bridge, which is part of the 2010 UNESCO inventory, as a heritage asset of exception of the Cultural Itinerary of the Humanity: Camino Real de Tierra Adentro.
A 40-people long table in the middle of the field was waiting for us. BBQs were on and chef Donnie Masterton, the owner of The Restaurant, El Vergel, and others, welcomed us to our very special setting. Not long after our arrival, drinks started flowing and Latin house beats were accompanying the sounds of nature.
When the food started to fill the table, we couldn't stop licking our fingers. Iron skillet roasted mussels with drawn butter, whole grilled salmon wrapped in banana leaves, tandoori adobe rabbit, rosemary skewered chicken livers, grilled field vegetables were brought to the table with exquisite presentation and flavor. The meal ended with honey and mezcal Buen Viaje grilled bananas and pineapples with ginger ice cream, and the most beautiful sunset. As the night arrived, we were totally seduced by the outstanding meal and wished to preserve that moment in time, while we sipped mezcal next to the bonfire.
Luckily, here are some photos courtesy of Mezcal Buen Viaje and Joanna Riquett.