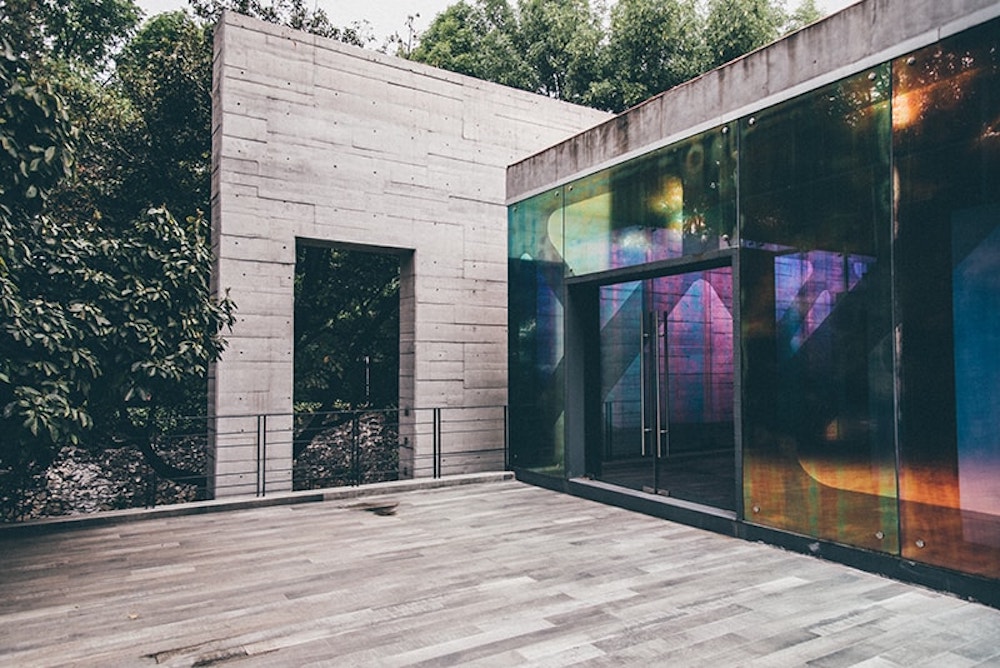 An Artist's Tour of Mexico City's Neighborhood of Coyoacan
Posted on
4 September, 2018
By Loni Klara
Most famous as the home of Frida Kahlo's former residence, the neighborhood of Coyoacan in Mexico City is like an oasis in the midst of a giant city. Its old, beautiful streets and houses are endowed with a rich artistic legacy, drawing many tourists to its heart.
Although many of its attractions are known to the world, there are some hidden gems that may escape your attention in favor of their more famous companions. So here we've covered some cultural centers worth a visit, especially if you're artistically-inclined.
Centro Cultural Elena Garro
There are several bookstores in Coyoacan, but the Centro Cultural Elena Garro is much more than a bookstore. Encased in a beautiful glass structure that allows pedestrians to take a peek inside at its carefully arranged book display, the center is named after the well-known Mexican writer. It hosts various cultural activities.
Centro de Artes Vivas
This recently-opened cultural center is home to a garden, an event space and a restaurant. There are always open exhibitions with free entrance, as well as classes in dance, literature and mindfulness. The center also hosts concerts and talks from diverse artists, making this place a must for anyone who wants to connect with other artists.
Centro Nacional de las Artes
The National Center of Art, also simply known as CENART, is a grand complex with multiple buildings that include an art school, a library, an exhibition space and more. There are classes in art, theater and dance if you're interested. Or you can just wander its grounds and stumble upon an interactive musical exhibition, or stroll its beautiful gardens.
Estudios Churubusco
Estudios Churubusco is a film studio founded in 1945, where many of the pioneers of Mexican cinema worked, such as actress Maria Felix. Currently still in use, contemporary Mexican filmmakers such as Alejandro Iñarritu and Selma Hayek have all made movies here as well. Although you can't tour the studio, there is a permanent exhibition room where you can enjoy learning about the history of Mexican cinema and view some choice items and clothing.
Cineteca Nacional
A space popular amongst both locals and tourists, the Cineteca Nacional is a large space with a movie theater that showcases international and independent cinema. Inside, there are several restaurants, cafes and shops so you can hang out before your showtime. Sometimes, the terrace and bar will be open to the public for an event. It's a great place for a date and in fact you'll see many couples sprawled about on the grass, especially on weekends.
Fonoteca Nacional
Located in a hacienda-style house with a beautiful garden and fountain, the Fonoteca Nacional is a place where you can learn all about sound and music. Some items on display include old phonographs, radios and record players. There's also a library and cafe, so you can bask in its gorgeous grounds for as long as you want.
Casa de Cultura Jesus Reyes Heroles
Just a few minutes away from the Fonoteca Nacional, the Casa de Cultura Jesus Reyes Heroles is a similar space with a historic yellow hacienda and gardens. The house is named after the renowned politician and historian, and in 1985 was turned into a cultural center for events such as book readings, live music and screenings. There's a cafe in its gardens, and a gallery with different artwork depending on when you go.
Photo by Local.mx