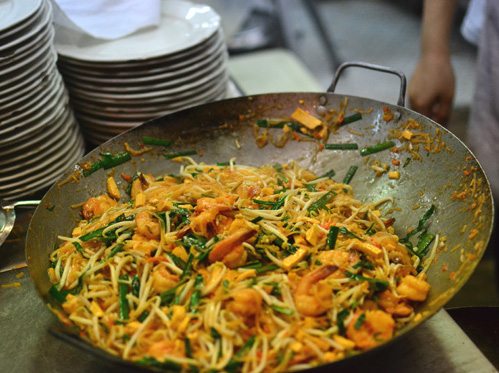 A Foodie's Guide to Bangkok: Best Restaurants & Bars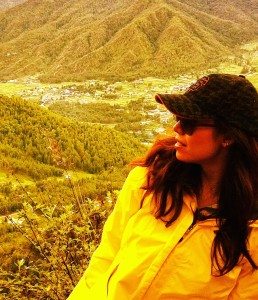 Sivalee Anantachart, better known as SoMa SoM around the web, is a multi-skilled business woman based in Bangkok, who loves social entrepreneurship, technology, startups, and among her skills you can include jewelry design, media consultancy, creative direction and community building. She's the Director of SPS Gems-Jewelry, Partner at Launchpad, a co-working space in Bangkok, and soon will be launching her own project: SoMCity.
When she's not doing all these activities, you can find her eating and posting photos of food. She's a full time foodie and food porn activist, which makes her the perfect person to talk about the very diverse and exquisite food scene in Bangkok. SoMa lived in California for 7 years and then returned to Bangkok: "I love the unique culture, the Chao Phraya River, the Temple of Dawn, the Grand Palace and the language. I love the details in the architecture and I love how we have lush mountains ( in the north) and beautiful beaches ( in the south)", she explains.
We have interviewed SoMa about her travel experiences -because she does travel a lot!-, and asked her tips on how to enjoy the food scene in Bangkok.
What kind of city is Bangkok for a foodie?
Bangkok has changed a lot within the last 2 years. There are now lots of hip Cafes and bars, and so many new Coffee shops and restaurants. There's something for everyone. And if you like street food, there's plenty of that also. And don't forget those traditional noodle shops and Thai dessert shops are still there. Basically Bangkok is Heaven for a foodie!
How can you describe the restaurant and bar scene?
Lots of new places, but beware! Most new places will not survive after 2 years. If you have been around more than that, then you are good! A place becomes hip for awhile and after that people seem to loose interest or prefer to try other new places. If a restaurant can be the "it" for more than 2 years, then there's something special about it. 
How often do you get to discover new places?
I make it a little personal goal of mine that I would discover new places/cafes every week, if not everyday! And I have friends who also share this interest with me, so every weekend we make plans to go and discover new places.
Give us some recommendations of your favorite places in Bangkok
Bangkok is a great mix of everything and this is not even half of my recommended list!
A Foodie's Guide to Discover Bangkok
By Hayo Magazine
Recommendations by food lover and Bangkok based eater: SoMa SoM
Afternoon Tea at the Café Cha, Siam Hotel

By Hayo Magazine

I'm really into afternoon teas, and this is my favorite place. You can take the Hotel boat there from the Saphan Taksin Station, and cruise down the Chao Phraya river before enjoying the fabulous tea.

Cocktail at The Roof at Sala Rattanakosin

By Hayo Magazine

Enjoy an evening cocktail here, where you will be right across the river from the magnificent Temple of Dawn. This is one of my favorite views of the city. It's so calming at night.

Local Thai food at Thip Samai

By Hayo Magazine

Pratu Phi Pad Thai: This is an all time favorites and has been around for more than 50 years! You can't go wrong with that!

Eat at 1881 by Water Library

By Hayo Magazine

And if you are near the city center, do check out 1881 by Water Library. This is at the newly open branch at Groove, Central World, but they do have an amazing menu, and their Duck Salad is fantastic.

Eggs Benedict at Rocket

By Hayo Magazine

And if you want some Eggs Benedict, then head over to Rocket. It's now the hip spot Fika Style Cafe where you can enjoy your Coffee and read Monacle magazine while enjoying your food.

Brunch at Roast in Thonglor 13

By Hayo Magazine

This is another one of my favorites brunch spots in town. They have great waffles and pancakes, and of course great coffee too! (They do get quite busy on the weekend so do spare some time)

Real Foodie Experience: Chinatown

By Hayo Magazine

Everything you want to try in one spot! From the famous fish ball noodles to roasted pork noodles, to the famous fresh grilled seafood and an endless variety of desserts.

Cocktails: Vesper on Soi Convent

By Hayo Magazine

One more hip spot in town for cocktails. When you walk pass you surely can't miss this place. It looks so tempting from the outside that you must go in and try the food and drinks there.

Authentic Thai: Khua Kling Pak Sod

By Hayo Magazine

Authentic Thai restaurant in Thonglor area. This one is a bit hidden, but it's surely a hidden gem. Great Southern style food and their stir fried crab in yellow chili paste is out of this world!
What kind of traveler are you?
I love to understand a city when I travel. I love to wander around the city and going to the coffee shops and just people watch. I love to take photos of buildings and streets, try the local foods and see how those dishes are made. I love going to art museums, visit the local markets and meet the local people.
What do you always travel with?
My phone, digital camera or tablet. Some kind of device that will be able to take photos. I always carry around a pen and notebook to write things down. 
Thank you SoMa SoM for your Foodie guide to discover Bangkok! And to the readers, do you have favorite restaurants in Bangkok we didn't mention? Share with us in the comments!