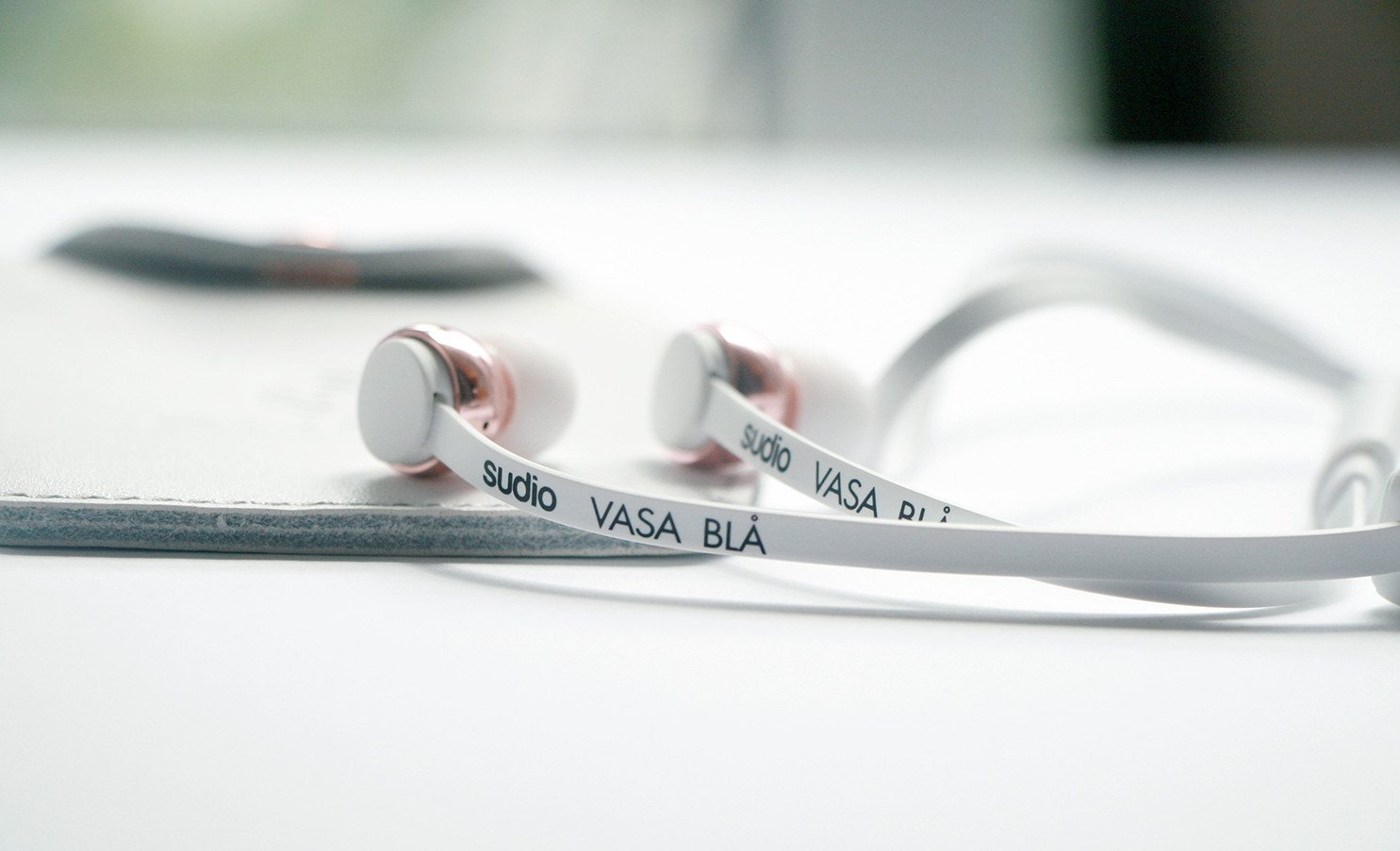 Chic Bluetooth Earphones for Wireless Travels: Sudio Sweden
I recently started using the Vasa Blå earphones from Sudio, a company from Stockholm, Sweden that produces different style of earphones with great design and excellent sound quality. The premise is to transform people's perception of these devices from being an electronic product to become a wearable accessory with studio quality sound. Cutting edge engineering techniques and elegant minimalistic design is what the designer, Mats Wallsten, has embodied in Sudio's portfolio.
These are some of my thoughts after being using them for a few weeks. When you are in a coffee shop or the office, sometimes you just want to eliminate the background noise and concentrate on what you're doing. But sometimes, you forget you're connected to the computer and walk away from the table taking everything with you and making a mess. With the Vasa Blå, I can move freely around the office and still listen to my music monitored from my phone or my computer, making my mobility a lot simpler.
Here are some pros and cons I've found while using them during travels:
PROs
Mobility. It's easier to move in your airplane chair without sitting on or pulling your headphone cables. With the wireless option you can stand up to go to the bathroom and not get stuck with all your electronics.
Transportation. The Vasa Blå are easy to carry around. Since it's just one short cable, it barely occupies any space and most importantly, they don't get entangled which is a huge pain point solved.
Design. These headphones have a great design so they are not only useful but also provide you with a statement piece. The white rose gold is our favorite amongst the options, but there are different colors and also other models you can choose from. The leather case it comes with it's not only small and practical but also very chic.
CONs
No plugs. If you want to connect your headphones to the in-flight entertainment system, there's no option to do that with the wireless headphones. Same applies if you are sharing a computer screen with a travel partner, you can't connect to the jack to listen together. So for that situation, I usually use the airline's free headphones or have a second pair of crappy earphones that I keep in my passport case.
If you want to give them a go, go to Sudio's website and use the code hayo for a 15% discount!
Happy listening!