Brief: Q&A with Marketing Maven Sunny Lenarduzzi
Posted on
5 September, 2016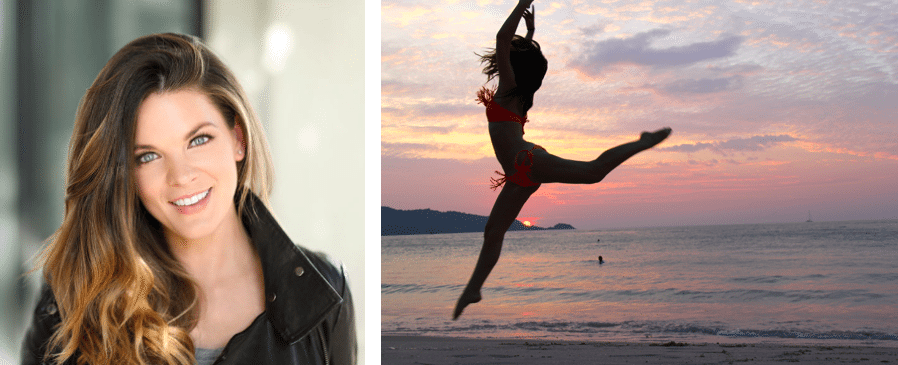 Sunny Lenarduzzi has inspired our business model in so many ways. Her fun and creative videos are helping millions of people understand and use social media to their best potential, especially video. Not only that, she also helps people live their lives on their own terms. We are dedicating the month of September to fearless women that are breaking the rules, overcoming fear, adventuring into the unknown, creating the life they want to live, exploring their creativity, and overall getting things done. Here's the Q&A with Sunny.
Where is home base?
Vancouver
What's your claim to fame?
Creating social media, video marketing and branding tutorials on YouTube attracting over 3 million views and 45,000 subscribers in 12 months.
Instagram handle
Window or aisle?
Window – I love seeing an aerial view of places before I get to explore them.
Beach or mountain?
Oooh! Tough choice! But, I'll go with beach.
Outdoors or indoors?
Outdoors
Your ideal vacation?
Somewhere hot, where I can live in my bikini all day and don't have to worry about getting dressed up.
A book or a magazine to take on a trip?
I always have my Kobo e-reader with me 🙂
Top three travel essentials you always carry with you?
iPhone, my Herschel backpack (it's been everywhere from Europe to Asia), carmex chapstick.
What's a place you've been to and fell completely in love with and why?
Thailand! It was such a magical place, with such a vibrant and interesting culture. I felt like I was in a completely different world and I loved hopping from place to place to experience the nuances of each location in the southern part of the country.