Brief: Venice Beach Restauranteur & Designer Breegan Jane
Posted on
13 September, 2016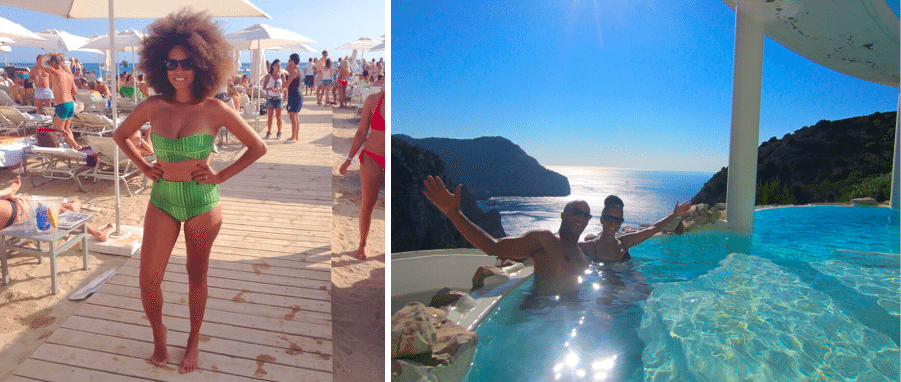 Designer and owner of the new and very popular Venice Beach restaurant Leona, Breegan Jane is our girl crush of the week. Breegan is a designer that began her career at the age of 18 when for the first time she had to decorate her own retail space. It eventually evolved into luxury real estate and residential design. Making sure to mix their chill vibes of the Venice surroundings with a fine dining experience, Breegan designed Leona and today is one of the trendiest restaurants in the city. Unstoppable, Breegan is also a DJ and her passion for music and good beats has taken her to light up more than one party.
We are dedicating the month of September to fearless women that are breaking the rules, overcoming fear, adventuring into the unknown, creating the life they want to live, exploring their creativity, and overall getting things done. Here's a quick sneak into Breegan Jane's travel preferences.
Where is home base?
Venice Beach, California
What's your claim to fame?
Along with having the cutest kids on the Westside, I'm known as the savvy restaurateur with a revered eye for impeccable design. It's difficult not being a bit of a local celebrity when you own the best restaurant in town.
Instagram handle
Window or aisle?
Window – In this seat, I have the confidence to assert myself if i need to get up, but I'd rather not be tied to someone else's body impulses. Power and freedom, all in one.

Beach or mountain?
Definitely the beach – I've developed a spiritual relationship with the ocean and its ability to physically represent the idea of something so much bigger than us being out there. I find security and comfort in that.
Outdoors or indoors?
Outdoors with fine dining, and that is really hard to find.
Your ideal vacation?
My ideal vacation has to involve the beach, water, dancing and family-friendly adventures.
A book or a magazine to take on a trip?
The Power of Habit by Charles Duhigg – When I need to relax, this book helps me reset my energy and mentally prepare for the business at hand or upcoming events.

Top three travel essentials you always carry with you?
Baby wipes – I never would have carried them around before, but as a mom I started carrying them around for my children; I quickly realized how handy they are for a nice face wash or hand wipe in an airport, even when the kids aren't around. They're extremely convenient.
A USB drive of my music – As a DJ, I never know when the perfectly curated playlist is going to be needed. I've learned that an inch-and-a-half storage space in my pocket can keep me readily available to create the perfect soundscape, just in case my iPod dies or computer crashes.
Benadryl – Benadryl has two great qualities: it helps me sleep if I need to adjust to a new time zone quickly, and it helps with things in the air that trigger sensitive allergies. Benadryl is also really hard to describe and translate when trying to buy it overseas, so I never travel without it.
What's a place you've been to and fell completely in love with and why?
Ibiza, for reasons most people miss or are probably unaware of. I always enjoy a lively atmosphere, but I'm much more drawn to excellent seaside dining, with fish that's been caught in front of my eyes, and a coastal landscape that thrives with lush greenery.