Brief: Q&A with Flex's Founder Lauren Schulte
Posted on
5 September, 2016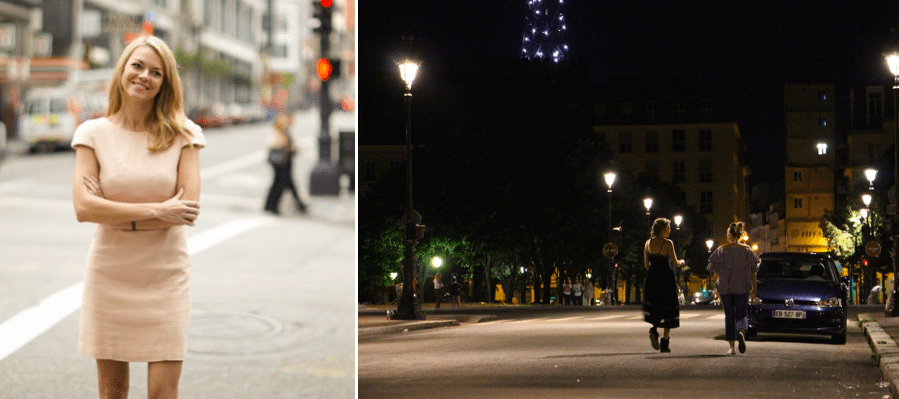 We are dedicating the month of September to fearless women that are breaking the rules, overcoming fear, adventuring into the unknown, creating the life they want to live, exploring their creativity, and overall getting things done. We'd love to introduce you to Lauren Schulte, Founder & CEO of The Flex Company, a company working on improving the life of women going through their period. After only 1 year operating, Flex has raised 1M in funding and Lauren is kicking ass in a male dominated world while talking about periods and sex. Cheers to that and here's a quick Q&A with her.
Where is home base?
Venice Beach, CA
What's your claim to fame?
I created FLEX, a new product that replaces tampons and cups, and can be worn for 12 hours (perfect for traveling ladies)
What's a place you've been to and fell completely in love with and why?
It may sound cliché, but this summer, my co-founders and I visited Paris for a quick 18 hours. We were very jet-lagged and not particularly excited to go, but we instantly fell in love with the city. We were exhausted, but stayed up all night walking around the city in the warm night air, taking in the energy of the people, the art, the food, and the incredible architecture. I can't wait to go back.
Top three travel essentials you always carry with you?
Kiehl's moisturizer with SPF, eye mask, Kindle paperwhite
A book or a magazine to take on a trip?
Mother Jones Magazine
Your ideal vacation?
Exploring a non-English speaking country on foot, sleeping in an Airbnb, no itinerary, enjoying a local home cooked meal
Outdoors or indoors?
Outdoors
Beach or mountain?
Beach
Window or aisle?
Window
Instagram handle