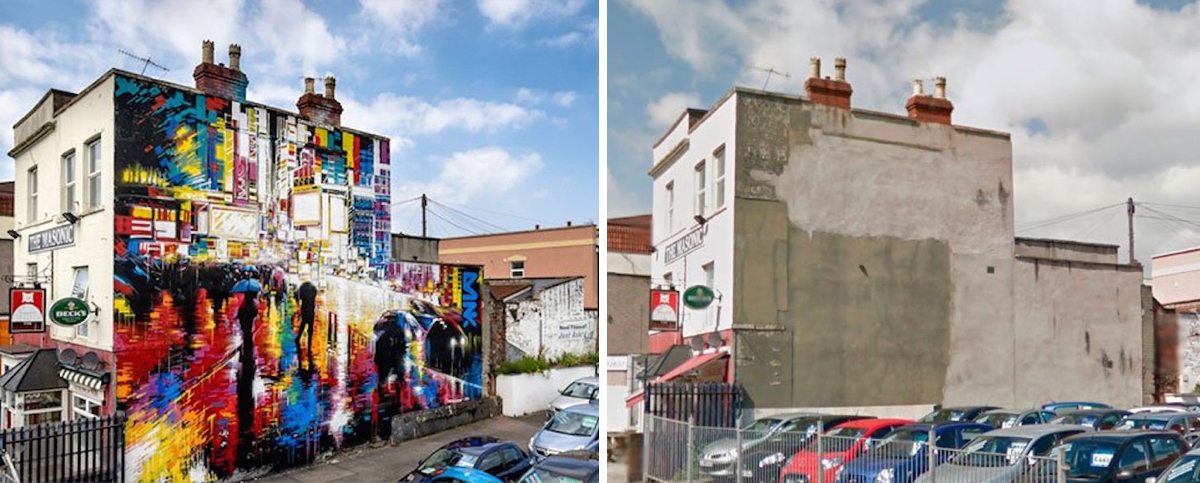 Before and After: Street Art's Transforming Capacity
Posted on
6 December, 2016
We love seen how a city gets transformed by the artwork of amazing artists, how ignored corners or forgotten streets recover their life and transform a space for the better after a little story takes over the walls. This is a small selection of images that show you spaces before and after street art interventions, published originally by Bored Panda.
1. Chelsea, New York, USA

2. Montreal, Canada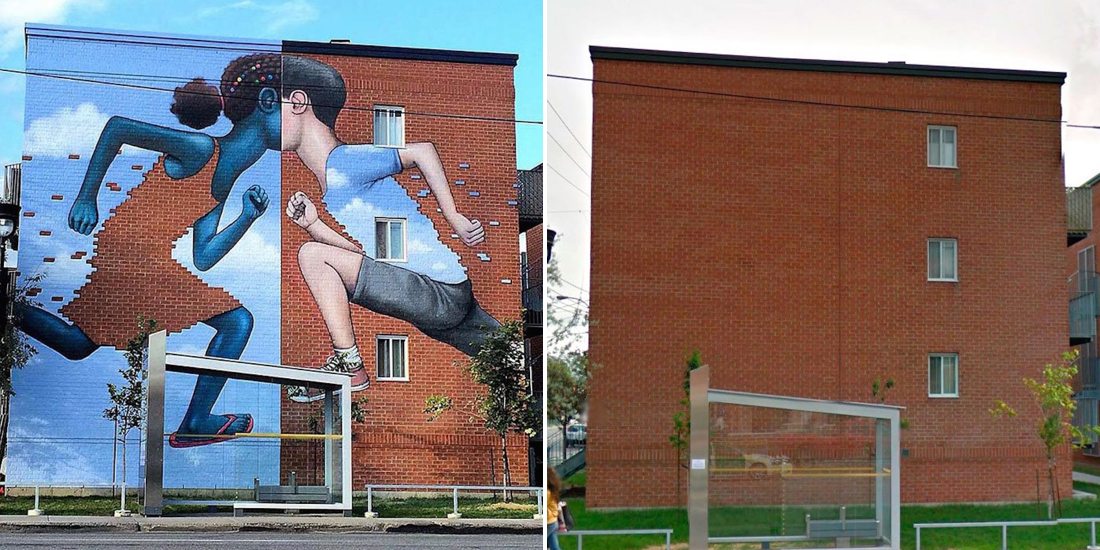 3. Lisbon, Portugal

4. Kaunas, Lithuania

5. Palmitas Town, Mexico

6. Brives-Charensac, France

7. Glasgow, Scottland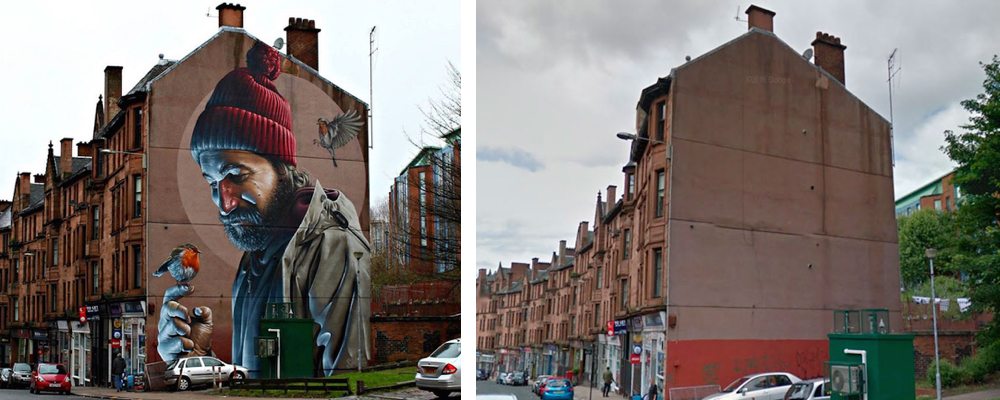 8. Le Puy-en-Velay, France

9. Poznan, Poland

10. Vaux en Beaujolais, France

11. Bristol, UK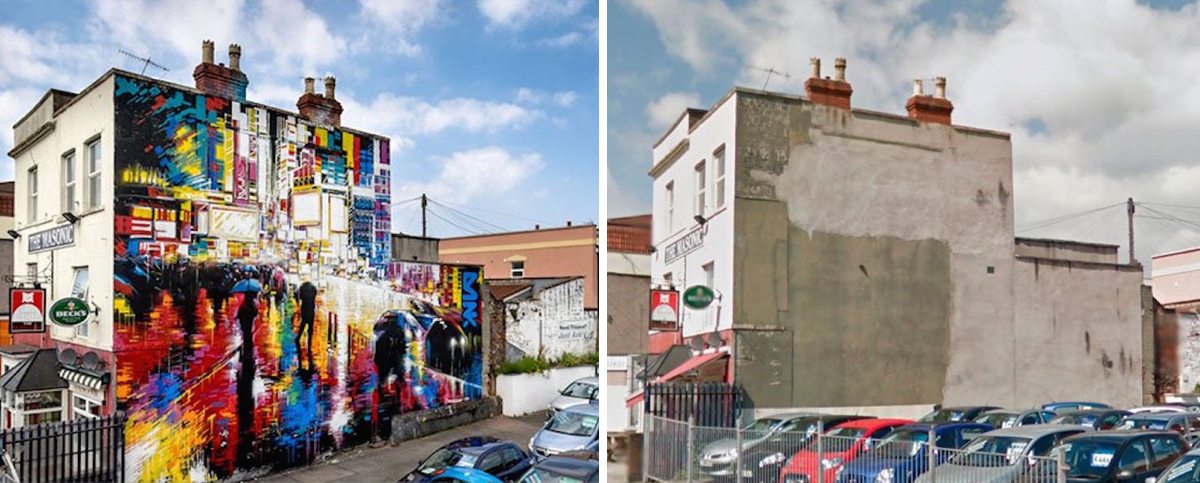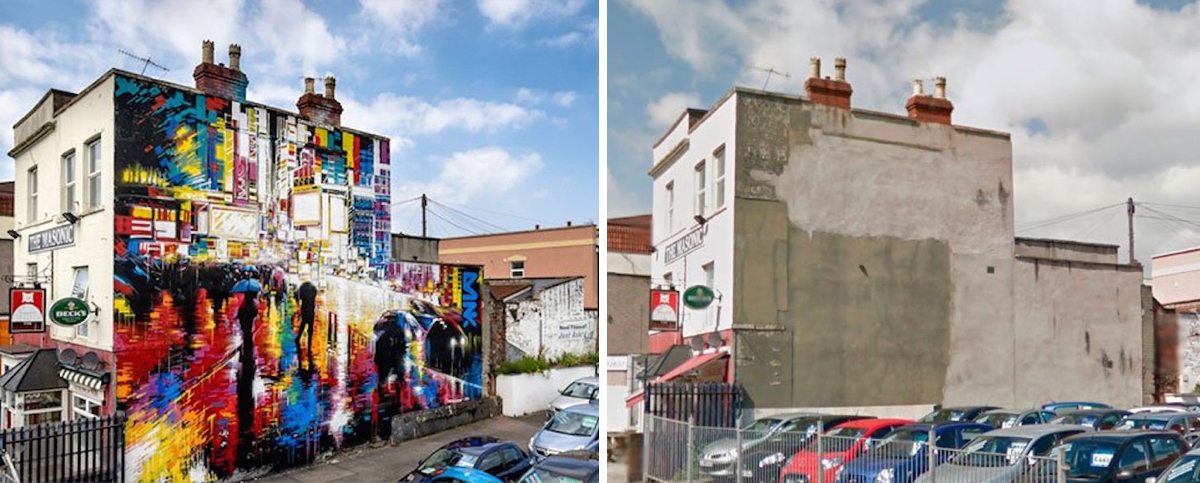 If you enjoyed this article, don't forget to share it, like it or comment it below. Thank you!
H/T Bored Panda.