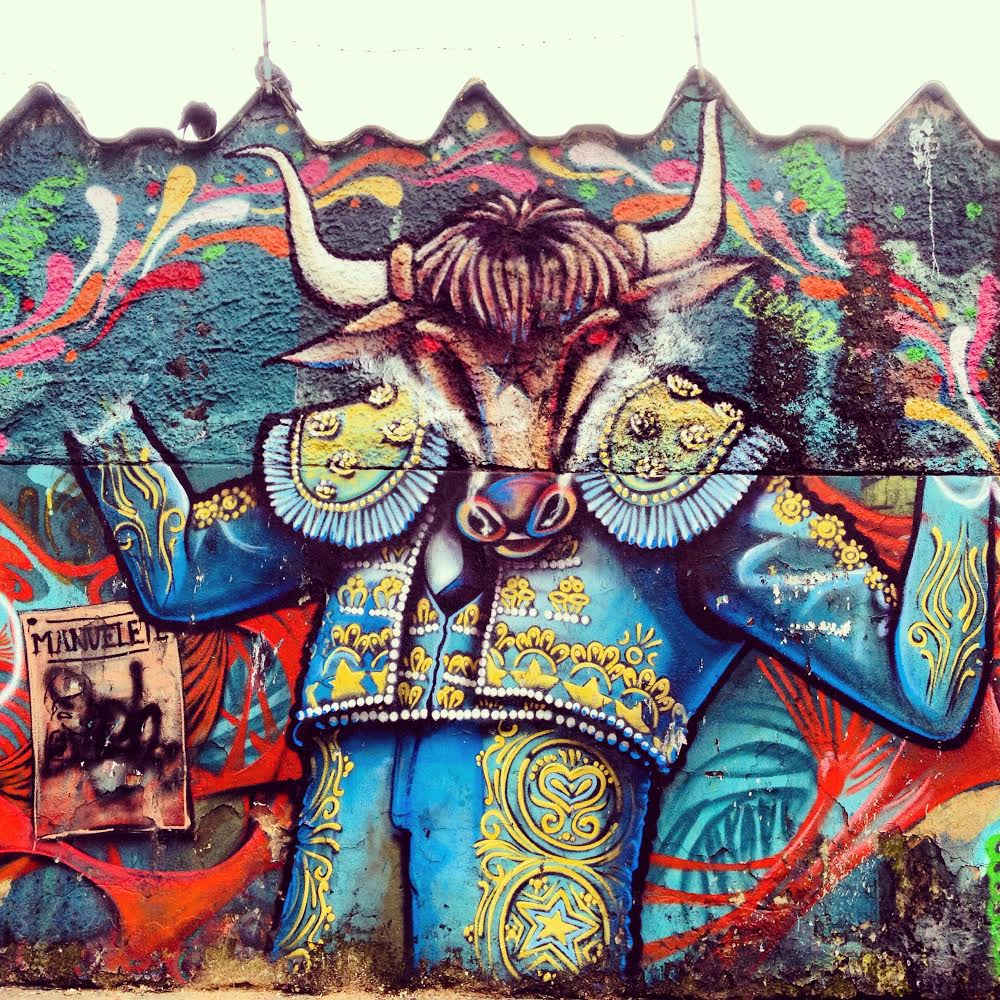 Take a Visual Tour of Street Art in Bogota
Posted on
23 October, 2014
The hills are alive with the sound of …. Street art
Located at 2.600 meters (8530 Ft) above sea level, Bogota is notorious for its amazing mountains visible from almost everywhere in the city, wild traffic, and exceptionally courteous people. It's hard to believe that only 60 years ago Bogota had just over half a million people. Today, more than eight million residents make the city one of the most vibrant and culturally active capitals in Latin America.
To say that Bogota has undergone a great transformation in the last decades is an understatement. Once considered one of the most dangerous cities in the world, Bogota is now a dynamic metropolis with an artistic scene that would make cities like Sao Paulo or Buenos Aires green with envy. Street art has not been indifferent to the cultural rise of the city. Current events, European, Indigenous and Afro heritages, and of course, politics, come together to create a unique body of work that has made Bogotano graffiti artists well known and respected all over the world.
Bogota is a city of contrasts:. Grey concrete and red brick buildings juxtaposed with mountains spanning every shade of green imaginable, a perfect canvas for an ever-growing group of young -and not so young- artists with a need to express themselves only matched by their talent.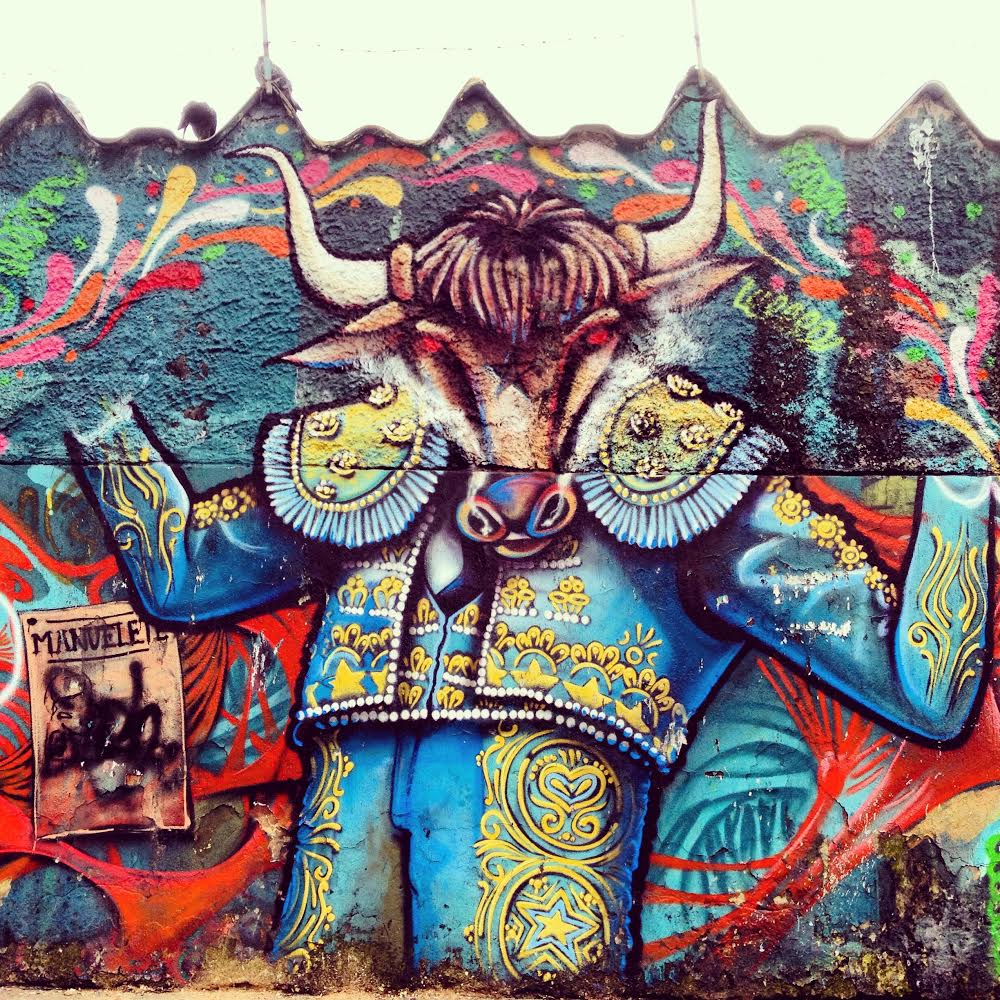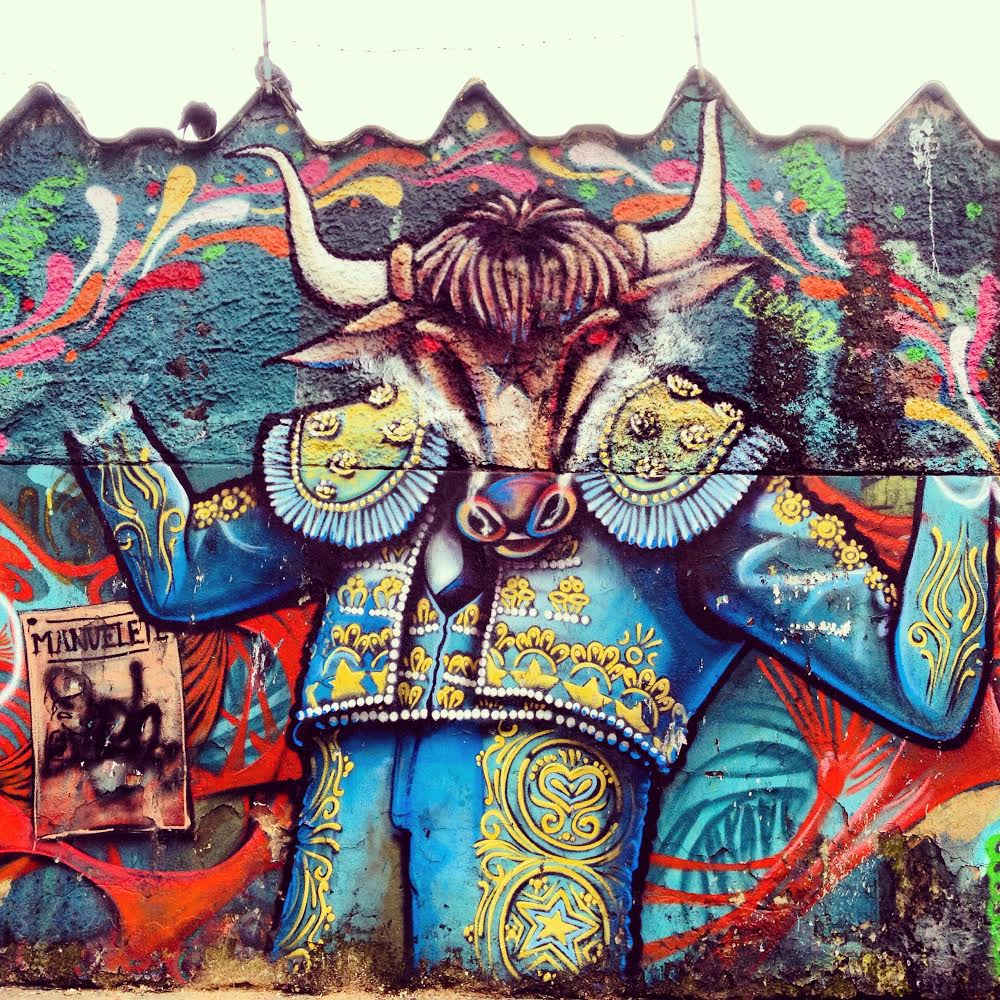 The city, once known as the Athens of South America, has struggled to come to terms with the street art boom, adapting its laws and policy to decriminalize it and creating a safe atmosphere for artists and onlookers. But more so, it has taken a proactive role in promoting graffiti as a valuable form of art form that symbolizes respect and tolerance.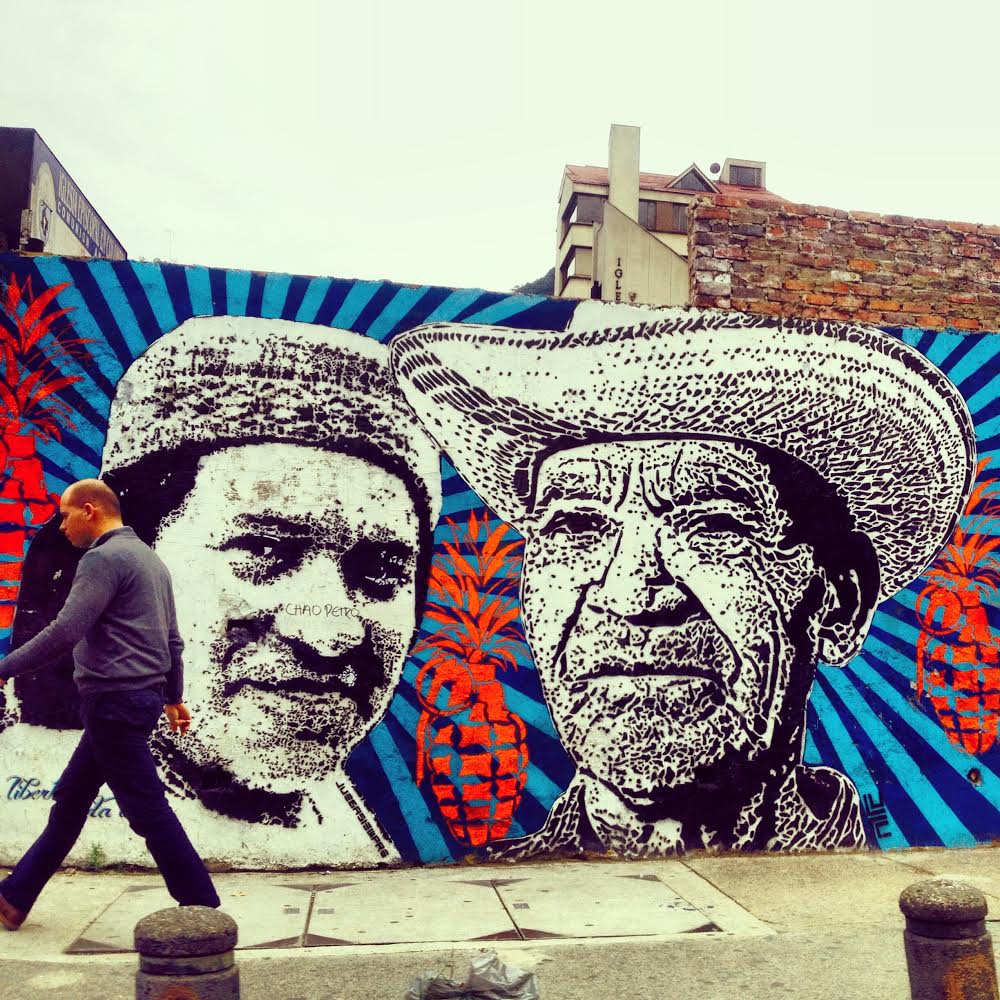 The city center, famous for preserving the Spanish Colonial architecture, is a great place to enjoy what really makes Bogota unique: a blend of the old and the new, the conventional and the alternative. A perfect dose of transgression amongst the traditional Bogotano good manners, that leaves you wondering if was really spontaneous because it looks almost well planned. The premise seems to be that "art should not clash with art,"so artists working in Bogota are very respectful of city monuments.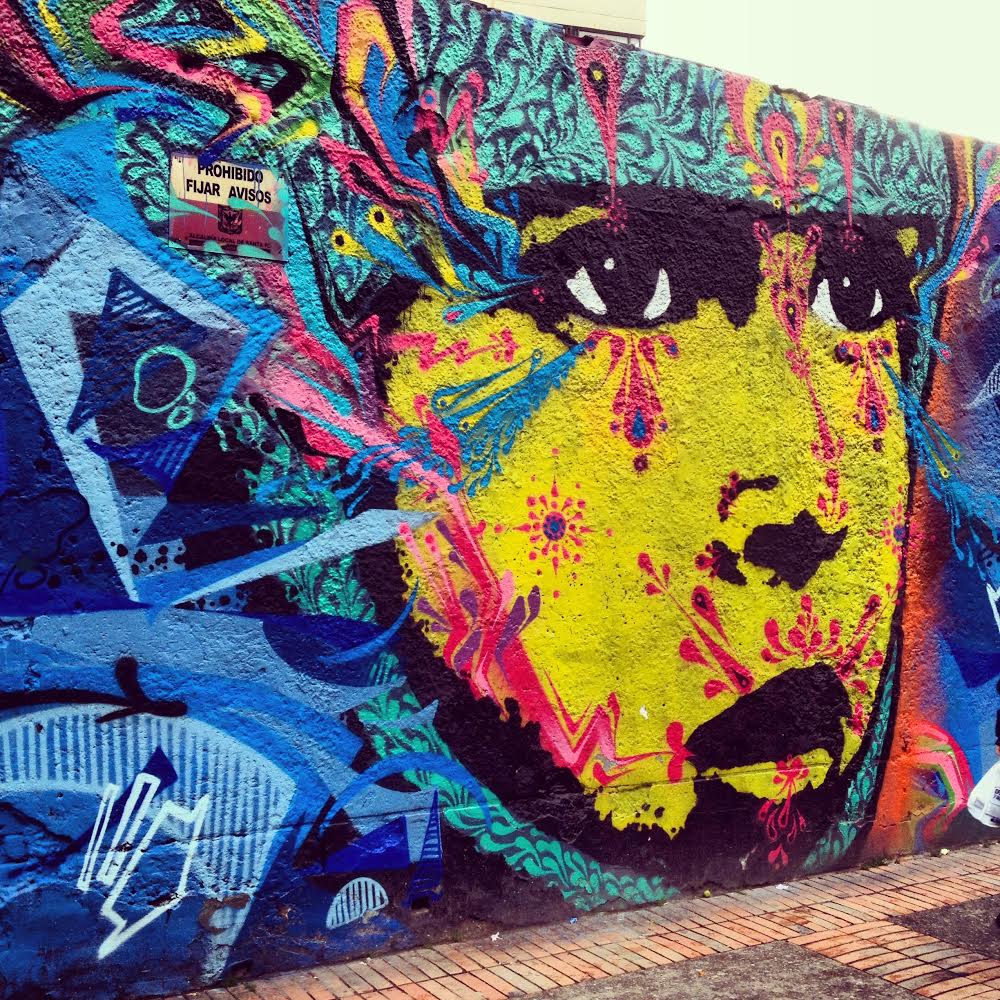 There is walking graffiti tour that takes visitors through an hour and a half of the city center's colorful graffiti and it's a great way to see some street art if you have only a few days to see Bogota.
But unlike other cities, street art in Bogota is not limited to a single neighbourhood, and each district has a very distinct aesthetic. A great way to explore the city's street art is to rent a bike and plan your own route. You can go on Facebook pages such as Bogotart and get suggestions, or even company, from friendly page administrator Andres Quintero.
A young journalist and photography aficionado, Quintero opened the Facebook page when he realized that street art is, by definition, ephemeral, and he wanted to create a sort of archive where everyone could contribute in preserving the city's artistic memory. The page now has over 18.000 followers that pitch in with suggestions and pictures. The leitmotif behind street art in Bogota varies from artist to artist, but some concepts seem to monopolize most discourses: the environment, the country's violent history, hip hop subculture, and nature, appear to be among the most prominent.
For instance, Toxicomano a collective, stands out for mixing urban and punk elements with Colombian traditional sayings or catch phrases.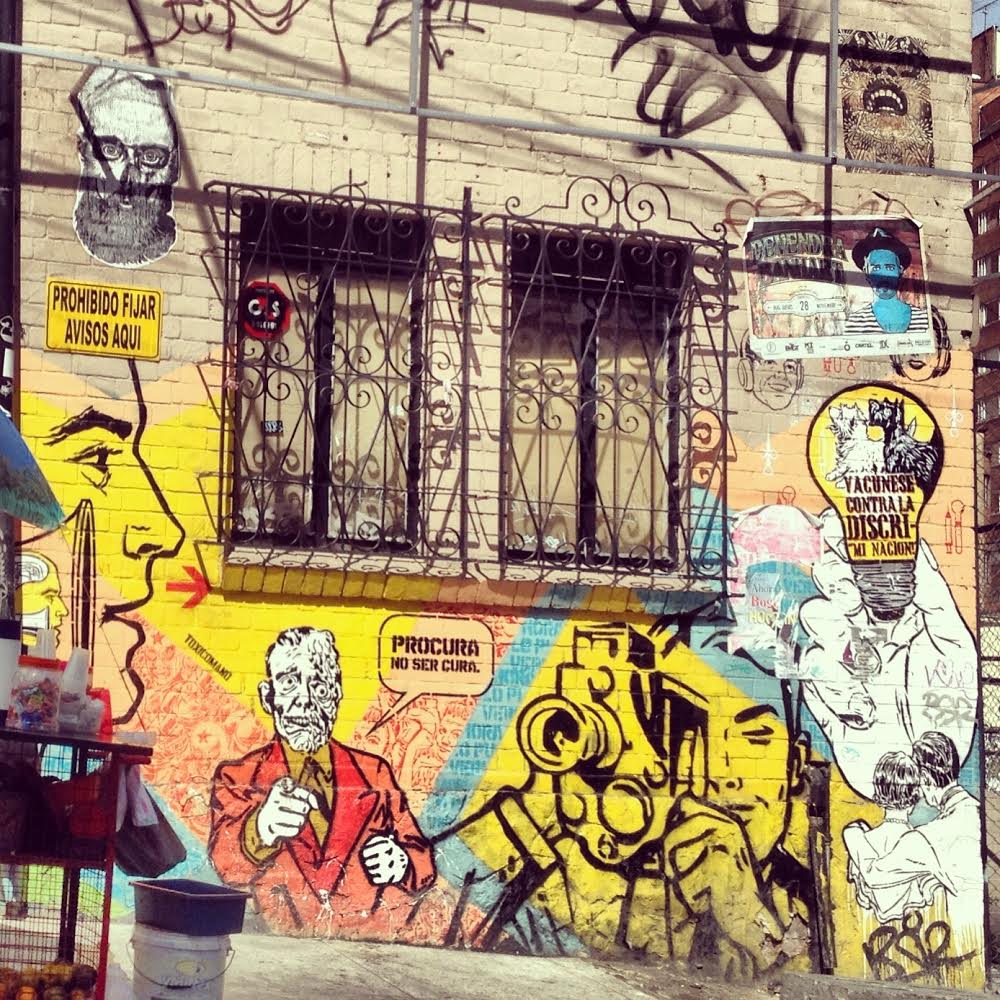 DJLU signs all of his pieces, mostly related to war and conflict with a 'Juega Siempre,' which translates to 'Always Play' attitude; he thinks of his work as "traffic light art". "You have 3 seconds to look at it. "You either get the message or you don't," he once told a reporter from Banana Skin Flip Flops.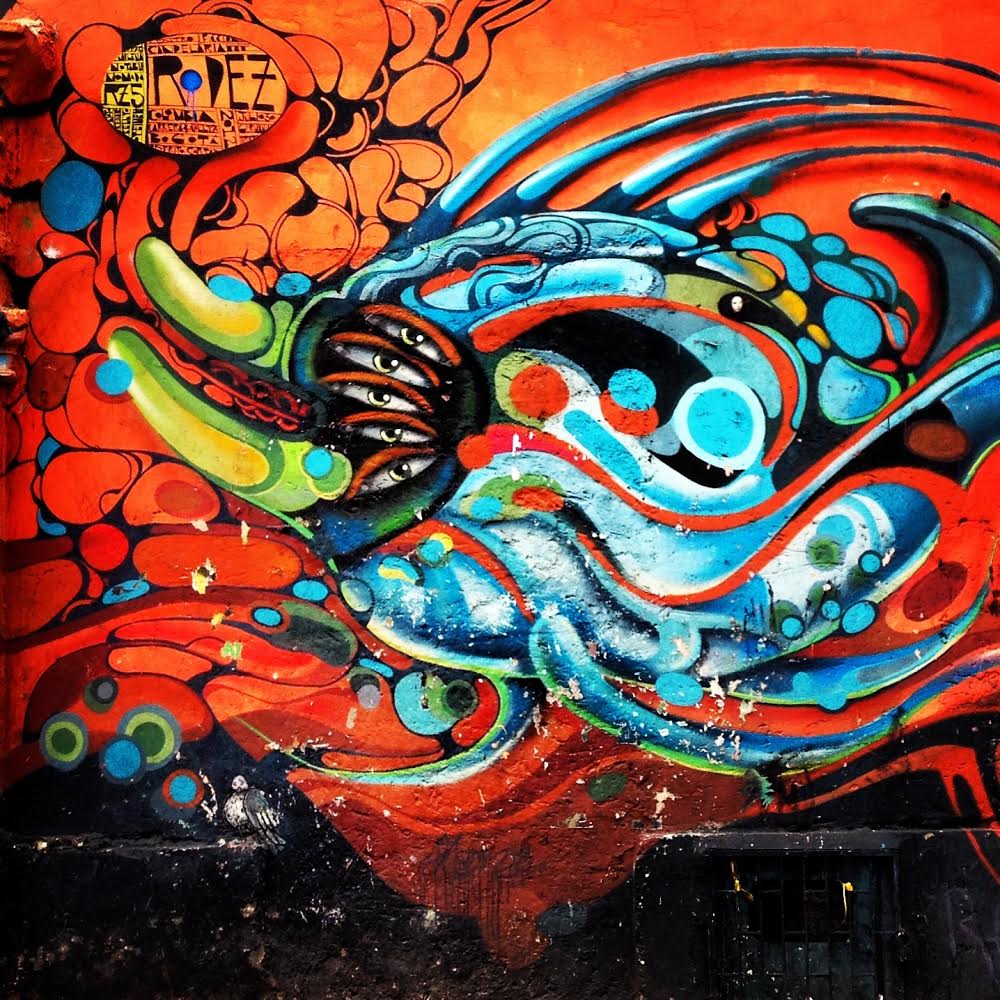 Another classical artist from Bogota is Rodez, painter and illustrator in his 50s who combines mythical creatures with Colombia's diverse fauna.
As with any kind of art, street art has played an active role in the cultural and emotional recovery of the city from its harsh past. Graffiti used to be considered vandalism and now it hardly raises an eyebrow among the older generations. It's not uncommon to see a graffiti artist working in broad daylight, surrounded by people from all ages that are both curious and admiring of the process and its results.
Whether you are a street art connoisseur, aficionado or just curious, come and enjoy the amazing artistic renaissance of Bogota. And while you are there, stand in awe of its huge mountains, smile back at its pleasant people, and avoid crazy traffic by walking. You may find that the journey is faster and much more enjoyable once you discover that one block may have more art than what you have seen in an entire museum.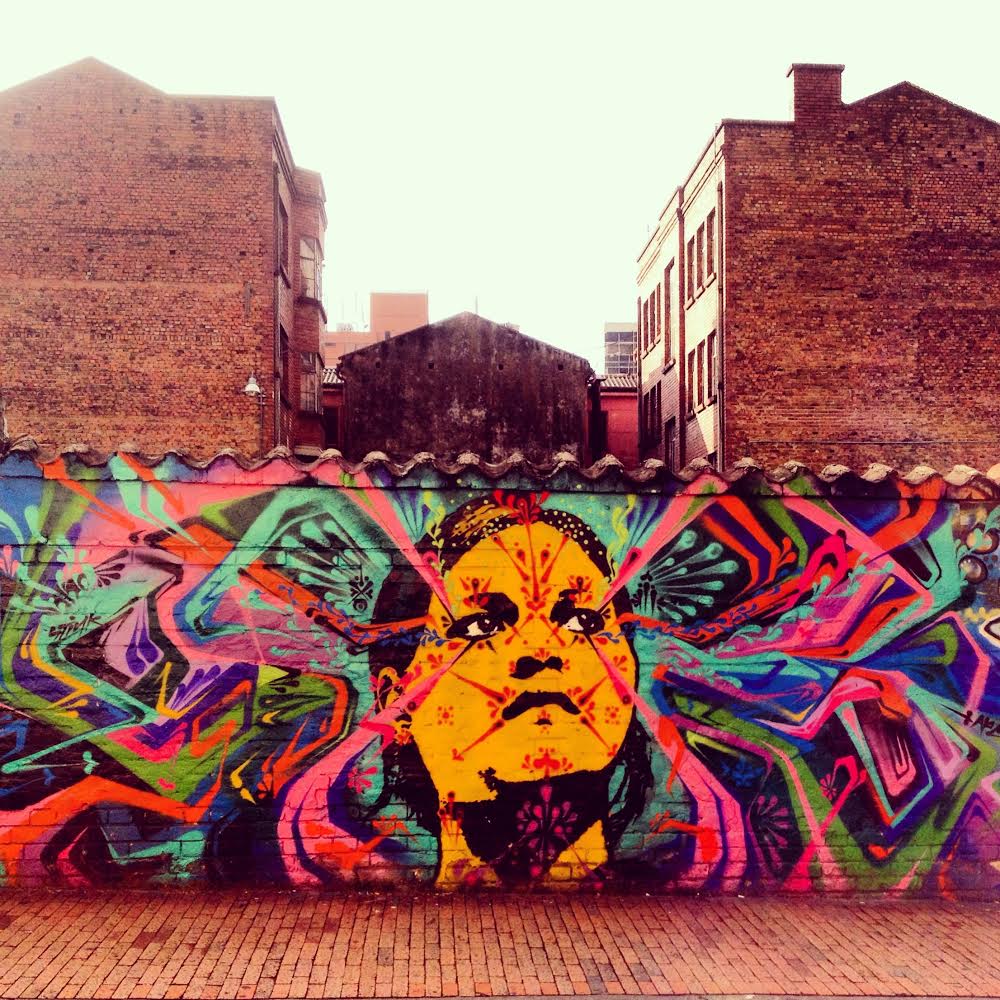 All photos are copy right of Alejandra Arias