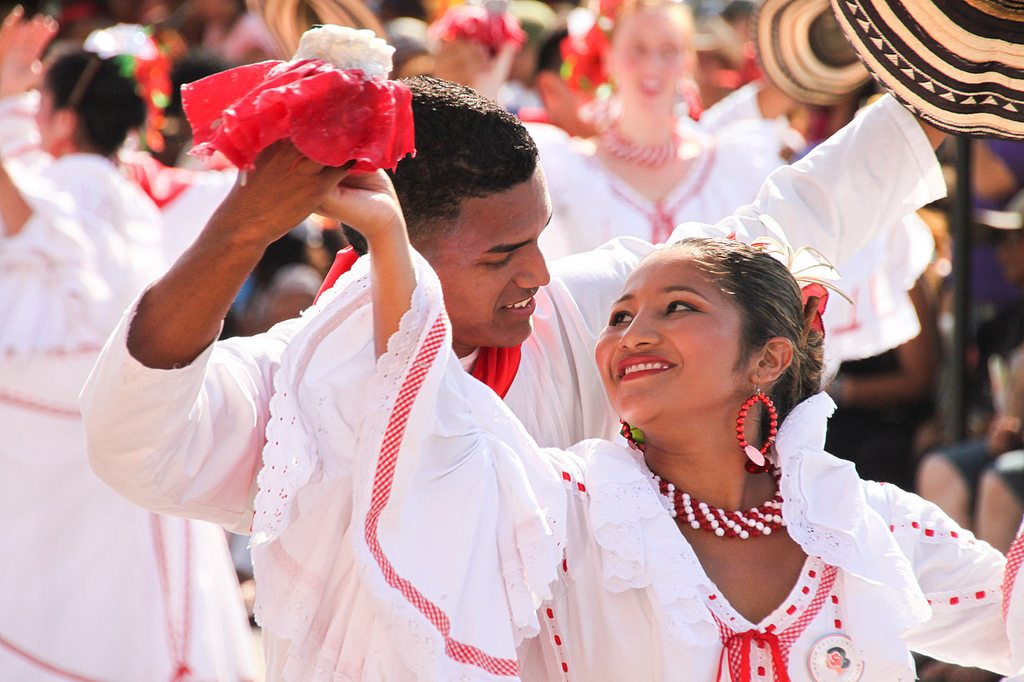 Back to the Land of Magical Realism: Carnival of Barranquilla
6 degrees Celsius in Amsterdam, and I hear a song of Carlos vives playing in the background of a random bar in Utrechtsestraat. The song goes: "I'd like to go back to my hometown, through that old path…" That was all I needed to make a final decision: I've had enough of not being home, I'm going to the Carnival of Barranquilla!
We bought the tickets to Colombia and I made my Dutch boyfriend go crazy listening to folkloric music in preparation for our trip. A lot of anticipation, but it was all worth it. This time I wanted to be in Barranquilla from the very beginning, when the carnival kicks off: La Guacherna. I wanted Douwe, my now fiancé, to have the local experience, so I got us in for this parade with a group of marimondas, one of the most traditional costumes.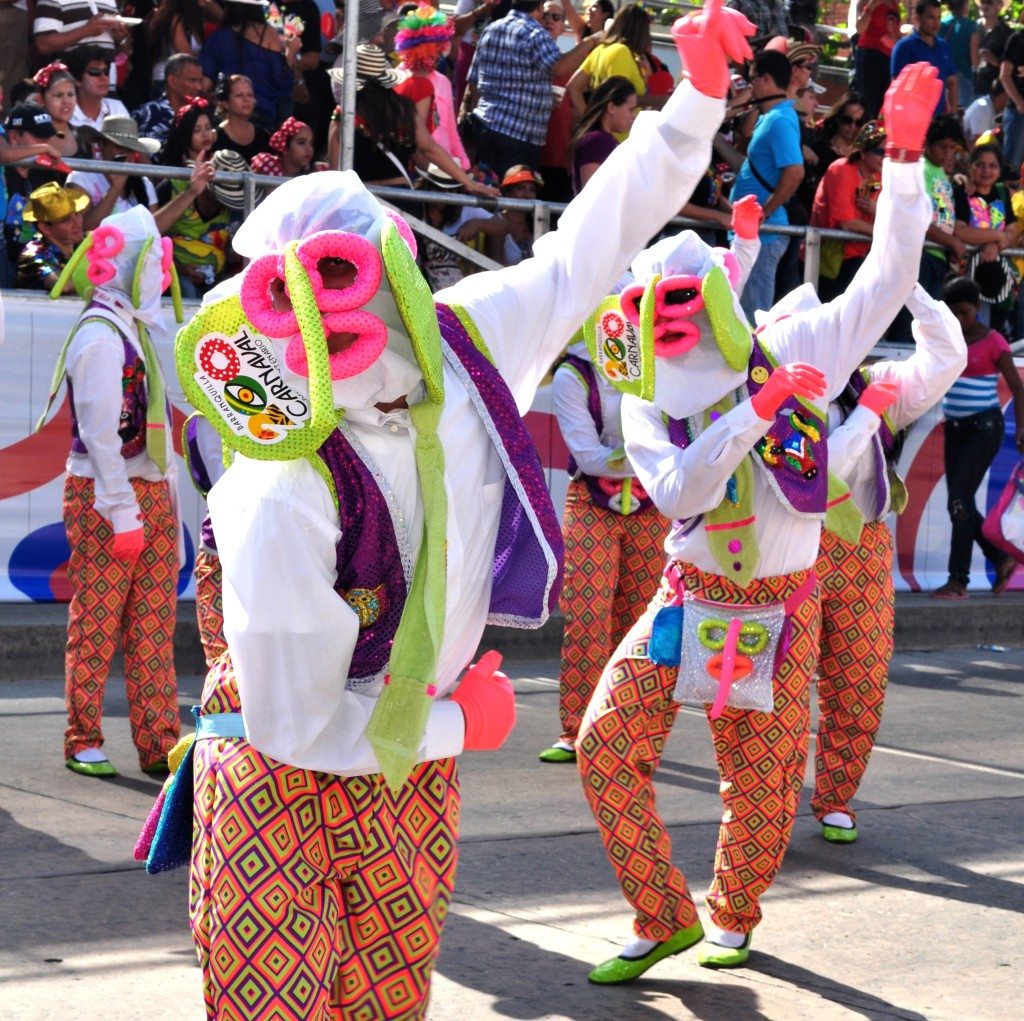 It had been at least 10 years since the last time I danced in this particular parade, but it felt like yesterday. So many colors, thousands of people in the streets, music everywhere, my friends, the fresh breeze… what a bliss! I was back to the land of magical realism.
La Guacherna happens one week before carnival starts so we had some days in between to enjoy the beaches of Cartagena and Rosario Islands, and to fully load batteries before the 4 days of carnival ahead of us. Douwe also proposed in Cartagena, such a romantic city, and so we had one more reason to celebrate throughout these festivities.
Back in Barranquilla on a Thursday, a few days before the first official carnival day, we went to the carnival's queen crowning festival: more than 350 dancers on stage, amazing choreographies, colorful costumes and more than 5 local artists and groups playing the hits of the moment. The party went on until 3 am!
On Friday, I threw what we call a "fiesta de polleras" party. Typically a celebration where women must be dressed in colorful long skirts. We had a Grupo de Millo and a Papayera (two types of folkloric music groups), a lot of local delicacies, served by a typically dressed waitress and some aguardiente, Rhum, whiskey and beer, for all tastes. Needless to say, we danced until 5am.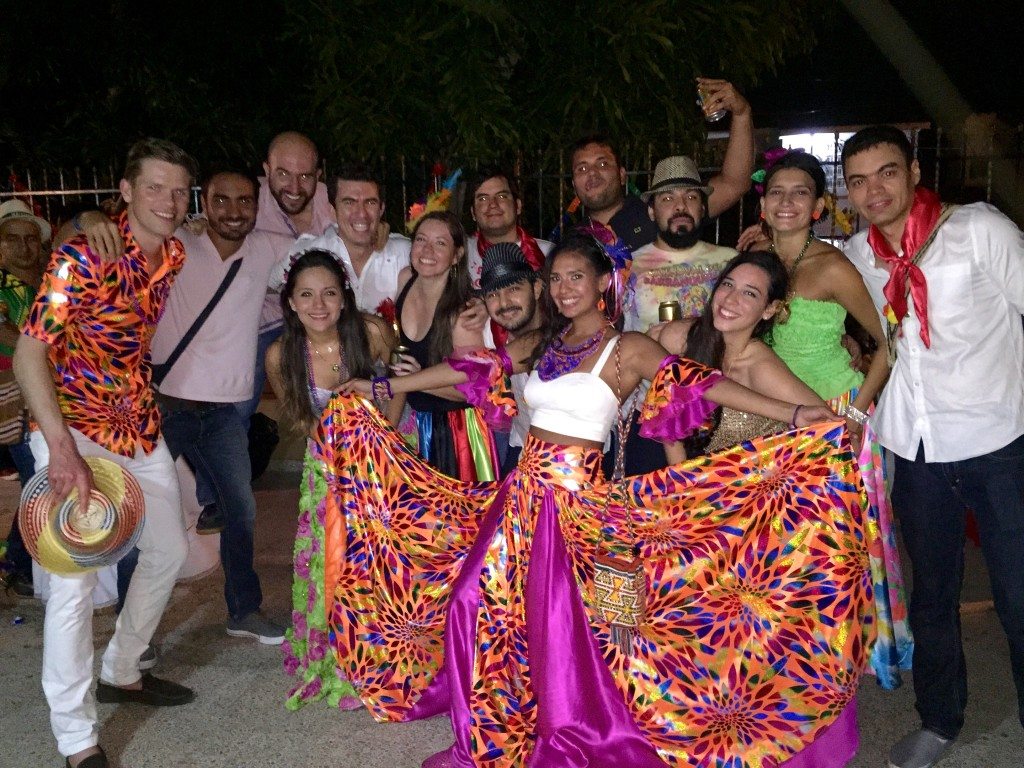 The morning of Saturday was tough, but nothing that an arepa de huevo with corozo juice can't fix, and off we went. La Batalla de Flores (the war of flowers) is the main parade of the carnival, where the queen and some famous personalities throw flowers to the attendees (therefore the name) from beautiful floats massively decorated. People in the tribune were throwing maizena (white flour) at each other and offering drinks to one another. I wish every battle in Colombia was one of flowers and maizena.
We left the parade at 5pm. I knew Douwe wasn't used to the intense 4 days of carnival and I needed him up and running for the concert of National artist Carlos Vives that same night, so I gave him the magic recipe: 2 hours of sleep, a cup of sancocho (typical soup) and a much needed red bull. He enjoyed the concert like a local and was up until 5am, again!
Sunday is my favorite parade: The Great Parade of Tradition. Whilst Saturday is full of floats, flowers, and bling, Sunday is a day full of our main typical carnival characters and the first dances of our tradition: cumbias, congos, garabatos, toritos, paloteos, marimondas, and mapalés. My personal favorites.
This was the end of the carnival for us this time: We spent Monday eating delicious seafood and sipping mojitos and Tuesday headed over the Tayrona Park beaches, before a last weekend in Bogota. We went to enjoy the Carnival in Barranquilla, but we also enjoyed other cities and made a great trip out of this carnival 'excuse'.
Going back to my carnival after such a long time can only be described as magical. I enjoyed every second, I cherished every cumbia, I honored every drum. I want to make these moments last forever in my mind, until the next time I get to visit my land of magical realism.
Written by Melissa Romero.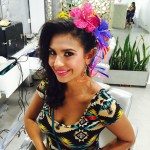 I am a Barranquillera, proud of my roots and lover of the Carnaval de Barranquilla. Before moving to Europe 10 years ago, I had participated in every carnival during my entire lifetime both as a spectator or joining some of the parades. My job as a Brand Manager at Procter & Gamble took me to the Netherlands 5 years ago. Today I live in Amsterdam, a city I love despite not being warm and sunny as Barranquilla.
Last February 2015 I couldn't take the Carnival Saudade anymore and headed back to Barranquilla to enjoy it once again, after years of being absent.
Photos: Louis Vest