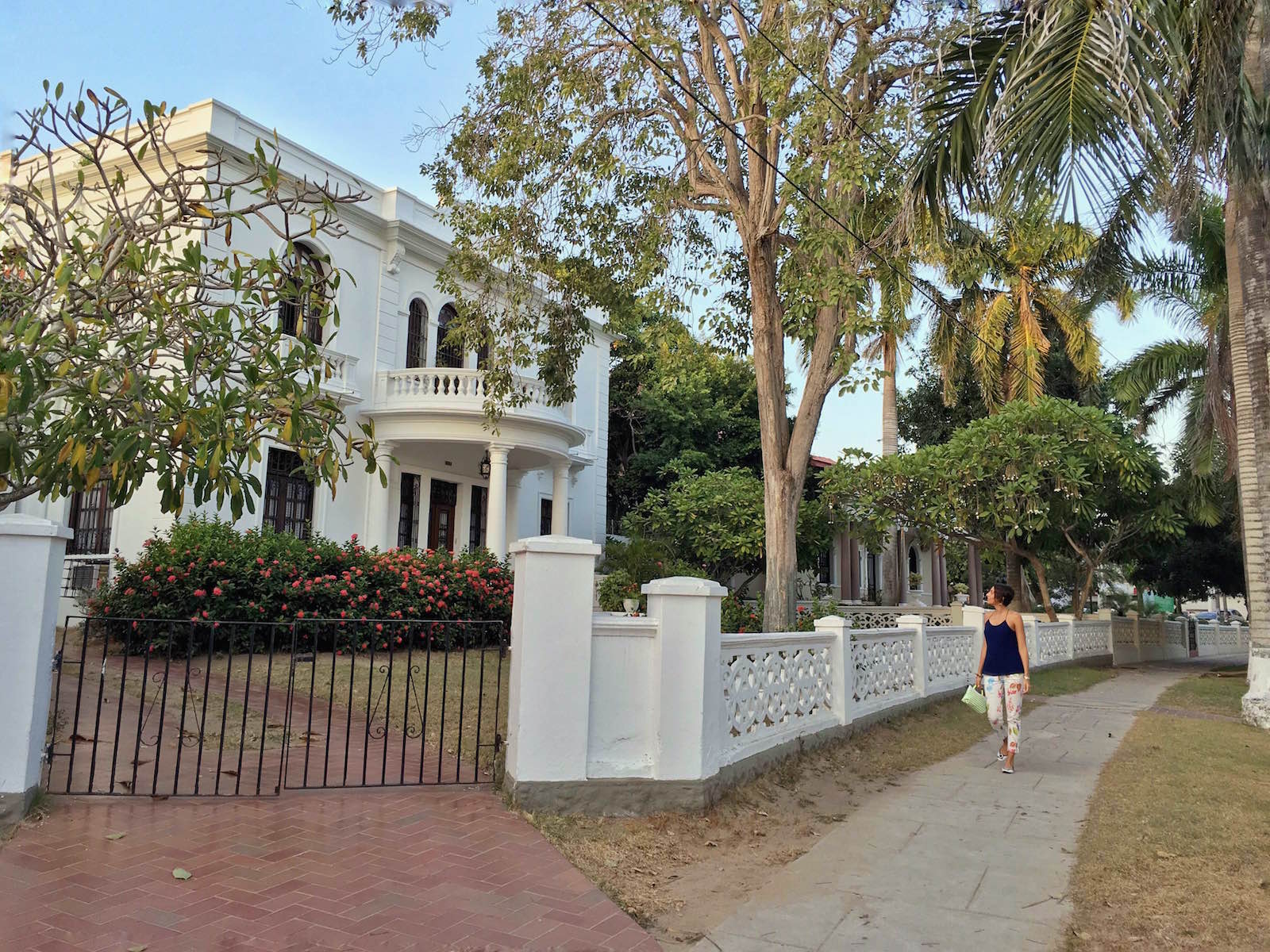 Stopover in Barranquilla: Places to Eat, See and Enjoy
Posted on
1 February, 2016
Barranquilla, located on the Caribbean coast of Colombia, is not your common tourist destination. The main tourism this city receives is commercial, meaning executives flying in for business meetings. I'm from Barranquilla and for years I have struggled to recommend things to do to people that are passing by, that are going for the Carnivals or that have a layover here –sometimes it's cheaper to fly in and out from Barranquilla than from Cartagena, which is 1.5 hours away–.
However, as I normally do, I went back for the holidays and tried to find interesting things to do and I'm excited to share these new findings with you. Mainly, what you do in Barranquilla is eating. The gastronomic offer in the city is fantastic. There are restaurants for almost every taste and the food is good because it also comes with a hint of Caribbean flavor. If you are in Barranquilla for the Carnival, which is the second largest carnival in the world, you can also take note of these tips.
To See & Walk Around
The Old Prado neighborhood is what you want to see. Built around 1920, it was one of the first exclusive areas in the city and it was the first one to be fully planned. Its beautiful colonial architecture made the national and international headlines and was considered one of Latin America's most important neighborhoods. Wide streets, strict regulations to maintain uniformity and beauty, fresh breezes coming from the river, and wealthy families conformed this neighborhood. Initially, the land that was outside of the city center was a property of some local families and there were a few fincas (farms) that also became a tourist attraction. Later on, the North American Karl C. Parrish arrived in the city and proposed to the families an urban area. The agreements were made and so it began the construction of the city's first planned neighborhood, the proof of the affluence of the city, and where everything developed from thereafter.
Today, the Old Prado is just a memory of what it was. The wealthy families moved away or sold the houses to corporations that use them for headquarters or universities as campuses. The few families that still live there, don't have enough money to maintain such structures given the high taxes the government still requires. However, as it happens, the Old Prado is recovering its importance as a "back to the roots" movement. Restaurants and cafés are moving in; street artists are taking over the walls to showcase big, colorful and wonderful murals, and in a not-so-boiling-hot day, it's great to walk around and enjoy the architectural beauty and see the influence that also was brought from other cultures. The best areas to walk around are in between Carrera 58 and Carrera 54, from Parque Fundadores and up to Calle 76.
To Eat & Enjoy
I toured around Old Prado and went to a few new and old favorite spots. I was very glad to find these wonderful café culture popping in my city.
Casa Violy
This place is a hybrid of a café, a plant nursery, and a bookstore/reading room with limited titles but most of them in English, a strange concept but it works. You feel good when you are there. It's also a throwback for me. At some point, Casa Violy was THE place to get your birthday cake, or any cake or dessert, really. Over the years, it started losing its influence and I think it also closed down for a bit. However, Eduardo McCausland, proactive and nostalgic son of the original owner, took over the business and opened this gorgeous old-school house intended to welcome anyone looking to have a great cup coffee, read a book and relax. The house has a few reading rooms, an area to sit with friends and a patio full of plants you can take home with you, if you pay, of course. I think they still could improve in the lighting situation, but I know if this works as Eduardo wants, that will come.
From the Menu: their chocolate cake is the best seller, very simple, yet very tasty. Also, grandma's cake is a very famous one, and accompany that with a shot of espresso or a cappuccino and you are well off.
La Toscana Pasticceria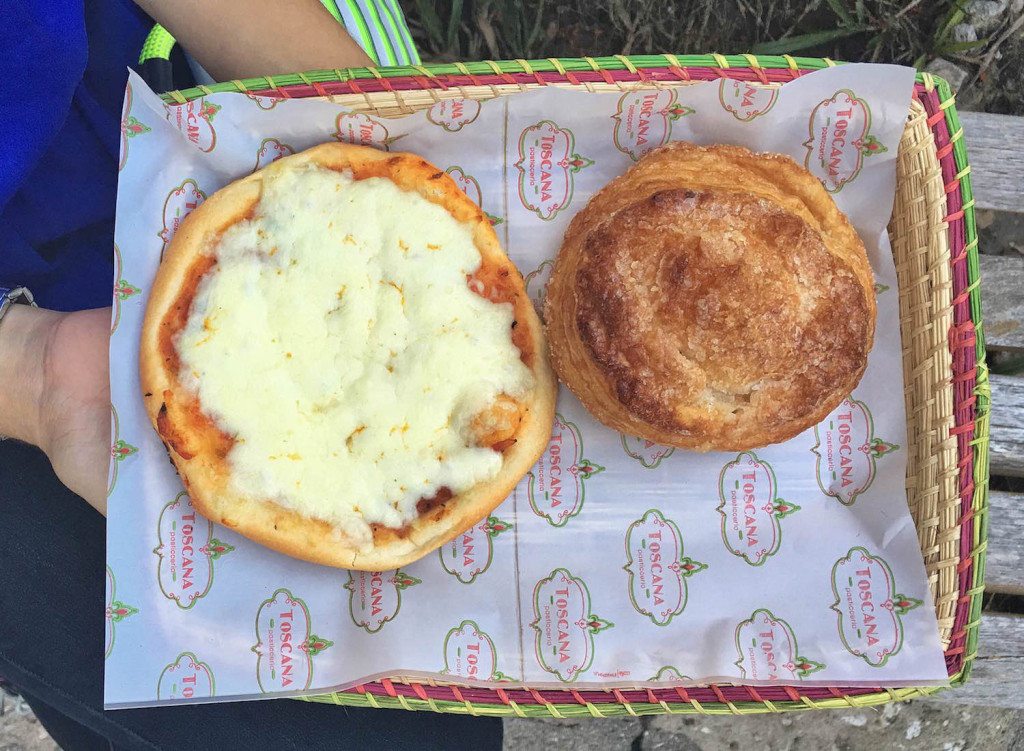 Another throwback! La Toscana is located nearby my elementary and high school and I used to go after class to eat those delicious pastelitos gloria they have or the most simple pizzetta. I used to love this place and found great pleasure in coming back for a round of old-schoolness. There's a handful of Italian families in Barranquilla (my school was Italian as well) and one of the families opened this place back in 1979. I'm not sure if it always was there, but since I have memory, La Toscana has been in the same place. Keeping it real y'all.
From the menu: I would recommend coming here for a mid-afternoon snack, although it's not very pretty in ambiance, but what you are looking for here is the puff pastry stuffed with delicious caramel or guava called Pastelito Gloria (guava) or Arequipe (caramel). If you fancy something salty, order the pizzetta. There's only one.
Pastelería La Ganache
No more throwbacks. A french patisserie, La Ganache was created by a Barranquillera and a french guy named Julian that sometimes hangs around and I had the pleasure of meeting him in person. This place has become the favorite of many locals to enjoy an afternoon coffee or tea with a tasty dessert or a weekend brunch spot. With fresh artisanal products, this place has earned its reputation for its delicious pastries and clever cake presentations. Located in two points in the city, is the first place that comes to the mind of many when you ask for a good sit-down coffee place.
From the menu: oh, the multi-layered pistachio, maracuyá (passion fruit), white chocolate and cookie dessert I ate was phenomenal! The strawberry tart was also very tasty and the tea (their selection is big!) and coffee were very good companions. If you're feeling savory, there's plenty of pastry options as well.
Ciocolatto Pop-Bar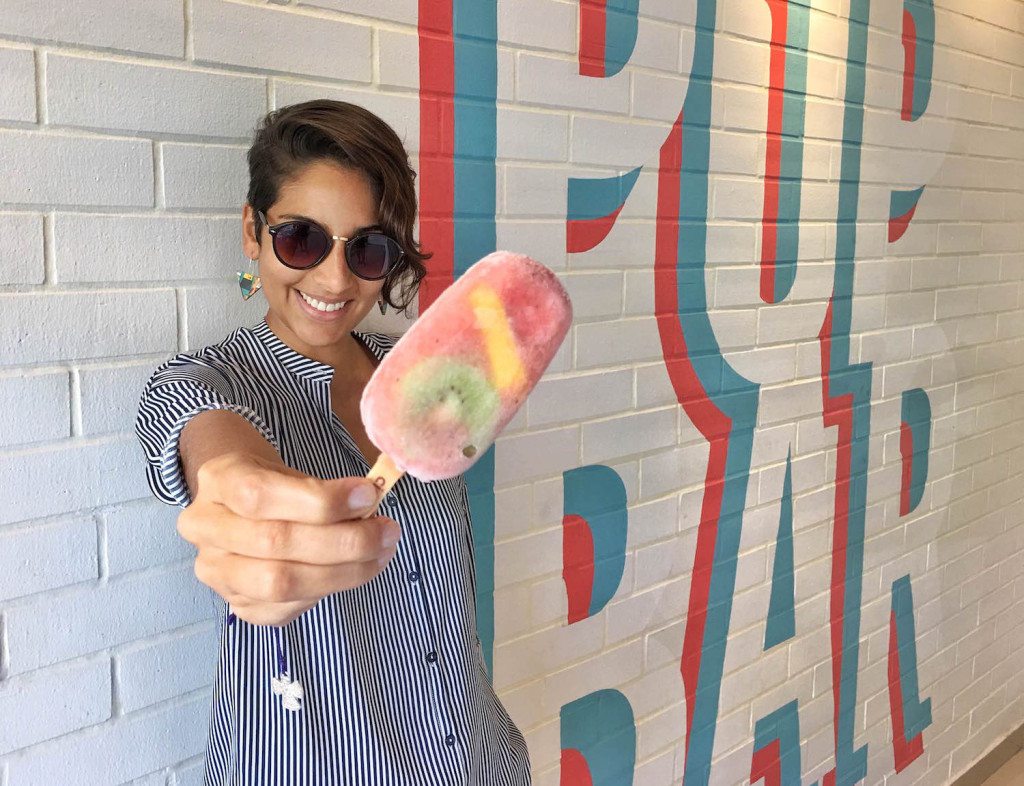 Ice cream! You desperately need this in Barranquilla. It's so hot that when you walk out, the only thing you want is to have something to cool you off. Ciocolatto Pop-Bar is a fantastic option. These creative popsicles can be found in different presentation, from fruit to cream ones, they have found very colorful and imaginative ways to offer a product that is not only tasty, but also good looking. Not for nothing their Instagram account is a hit. The design of this place, both physical and graphic, is also fantastic, easily one of the best designed places in Barranquilla.
From the menu: I had the Tropical popsicle with mango, kiwi, and strawberry and I one hundred percent recommended if you like water-based fruit flavors. I also had the chance to try the Coconut and the Strawberry Yogurt ones and were also fabulous. No bad choices, apparently.
Nacho's Desserts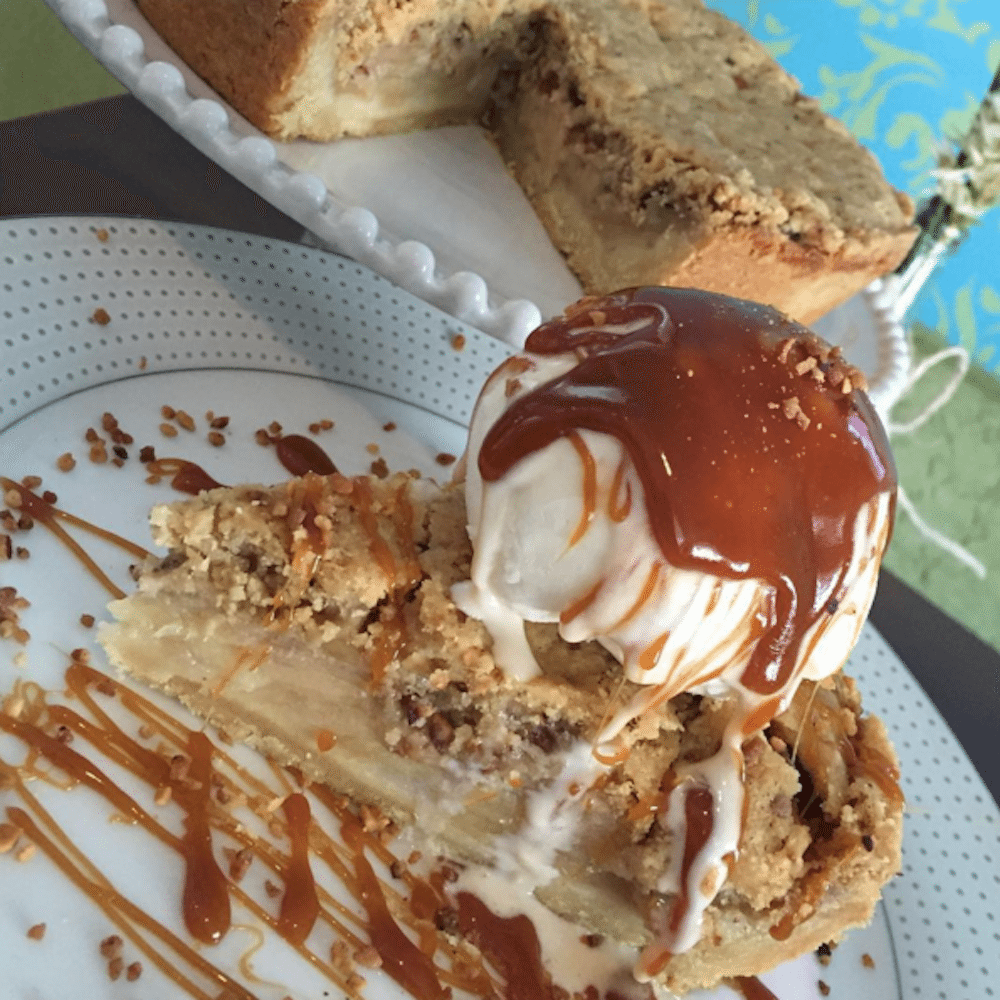 Everyone kept talking about this place and I was able to spy some of the very artistic creations but wasn't able to taste them, which I totally regret because look at that picture that I grabbed from their Instagram. I can't live a life where this doesn't exist and next time in Barranquilla, which is in May, I'll make sure this is the first thing on my agenda!
Oh, were you looking for dinner suggestions and savory stuff? Maybe I'll post something after I come back from the May trip. In the meantime, enjoy this cafés and dessert spots I've gathered for you. xo!