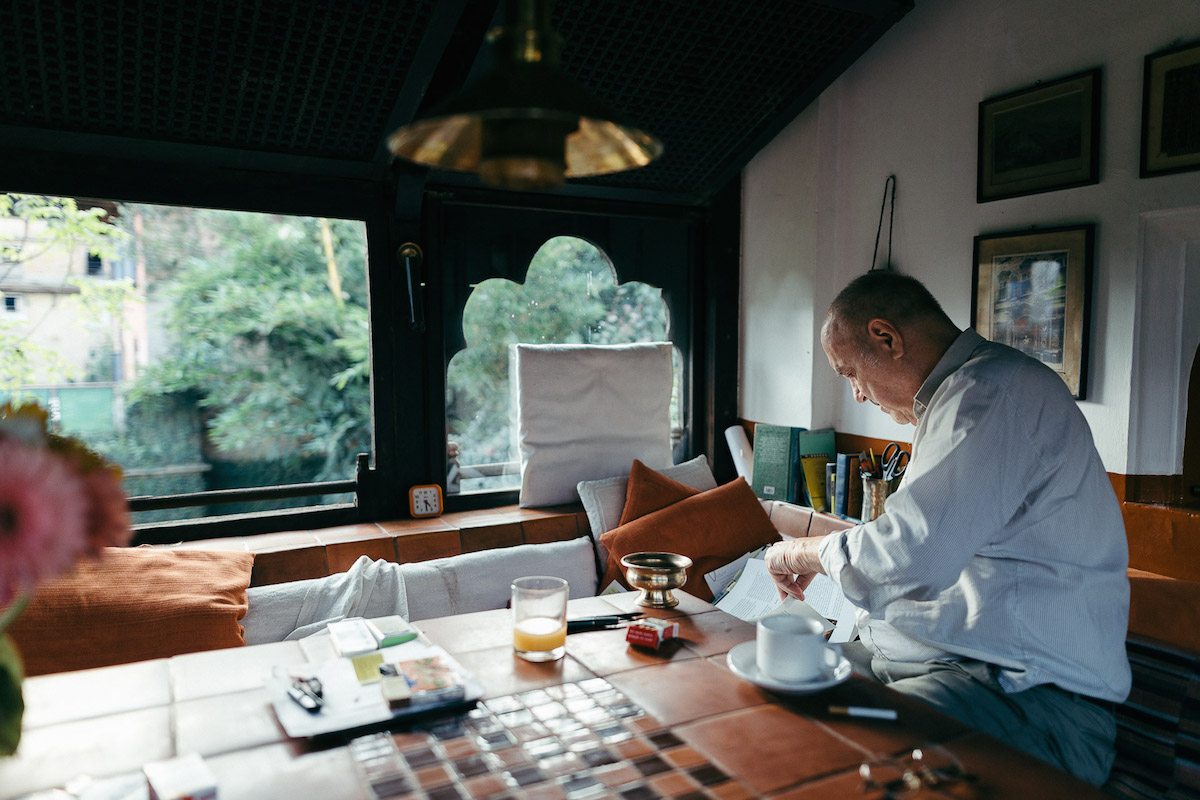 A Glimpse into Austrian Architect Götz Hagmüller's Life in Nepal
Posted on
11 February, 2017
"In Asia, the gods dwell in darkness, in the smoky, innermost shrine of the temple, surrounded in stillness by a few butter or oil lamps. Only rarely do they leave this abode: then, however, the gods are bathed with water and light and are carried around through their cities in festive processions. Until again they return to the darkness of their sanctuaries." – : "Wenn das Licht ausgeht in Kathmandu" (When the lights go off in Kathmandu), Vienna 1991.
Austrian architect and filmmaker Götz Hagmüller is sitting on his porch not far from the collapsed temple on Dattatreya Square. He picks up a thick portfolio map full of articles and stories about his work. One of his biggest and most important projects, the Patan Museum, which opened in 1997 just outside the gates of Kathmandu, has become one of Nepal's main tourist magnets with over 40,000 visitors annually. He is just about to write his biography, or as he calls it "picture-book of my life".
Ever since the devastating earthquake in April 2015, people in the valley of Kathmandu have been trying to recover. Ruins are dragged, walls are brought to the ground, and rubble is piled up in the streets. It feels like the omnipresent dust and the smell of old clay awaken the spirits of the past.
In the early 1980's, Hagmüller was building the first water pipes and toilets in Bhaktapur while being disciplinarian of the German Association for Technical Cooperation. With his wife, Ludmilla Hungerhuber, he restored the Garden of Dreams in the heart of Kathmandu. Completed in 2007, it became a peaceful, unique oasis full of varieties of flora and fauna brought from different countries. He talks about form and functionality in design and architecture and how those two are inseparable.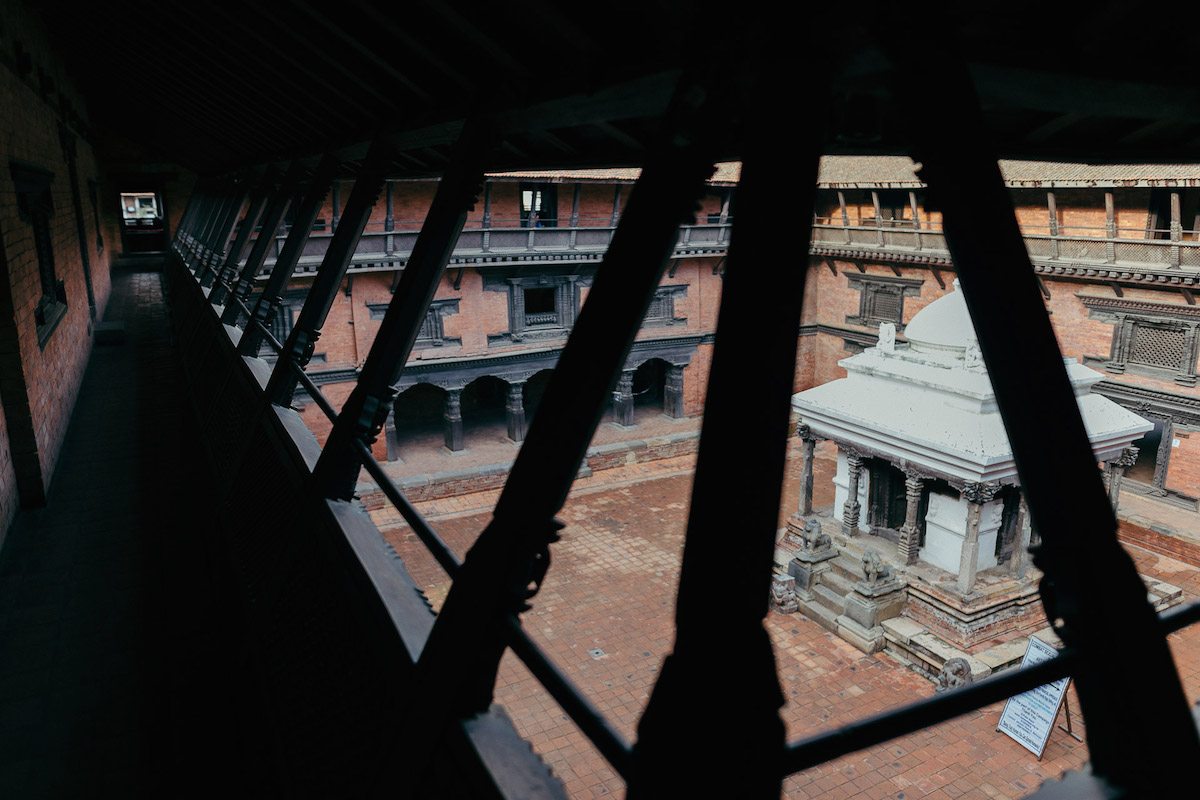 "Architects have not easily succeeded in implementing themselves with beauty, with aesthetics. Form and function are equally important, modern architects disregard functionality. There are enough architects who think like that. Bauhaus, for example, counteracted this. Against the baroque.", he explains.
Hagmüller, who retired in 2009, has been living in Nepal's old royal city of Bhaktapur for almost 40 years and is considered to be one of the most respected guardians of the country's cultural heritage. Throughout his life, he has restored temples destroyed by earthquakes and rusty palaces. He was awarded a medal by King Birendra and Austria, that financed a lot of his work, vested Hagmüller with the honorable title of Professor.
When he was a child, his mother would advise him not to become an artist or a construction engineer like his father. When he began studying physics in Vienna, he realized that he took a much bigger interest in the beauty and elegance of things than in mathematics, so he went to follow that passion.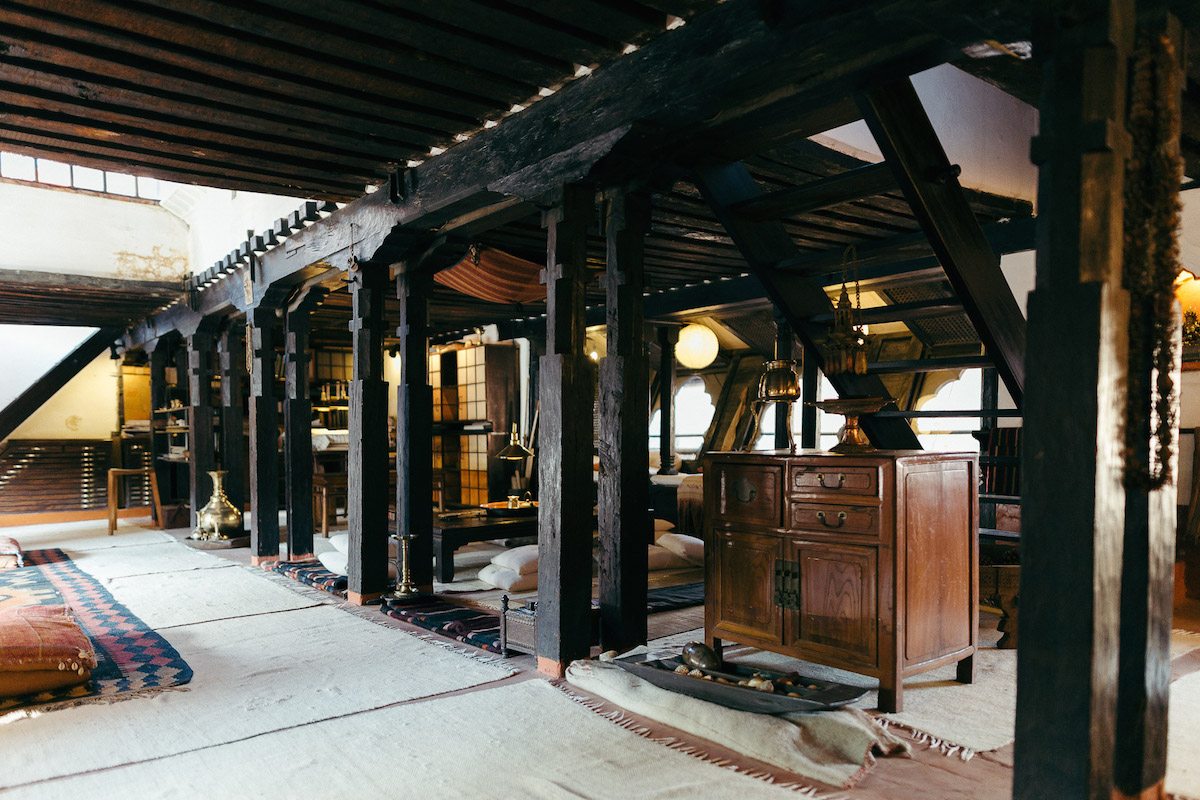 His home inBhaktapur, a 270-year-old extensively renovated pilgrimage hospice called Kuthu Math, survived the earthquake but to this day, electricity is only available for three hours a day. To this adversity, he quotes Japanese writer Jun'ichirō Tanizaki from the book In Praise of Shadows from 1933: "We Orientals tend to seek our satisfactions in whatever surroundings we happen to find ourselves in, to content ourselves with things as they are; and so darkness causes us no discontent, we resign ourselves to it as inevitable. If light is scarce then light is scarce; we will immerse ourselves in the darkness and there discover its own particular beauty."
With elaborate concepts and creative approaches, Sebastian Gansrigler creates multimedia graphic productions. From websites, apps, logos, print products, animations and short films to digital and analog photography. His work focuses on a timeless, honest figure.  www.gansrigler.com