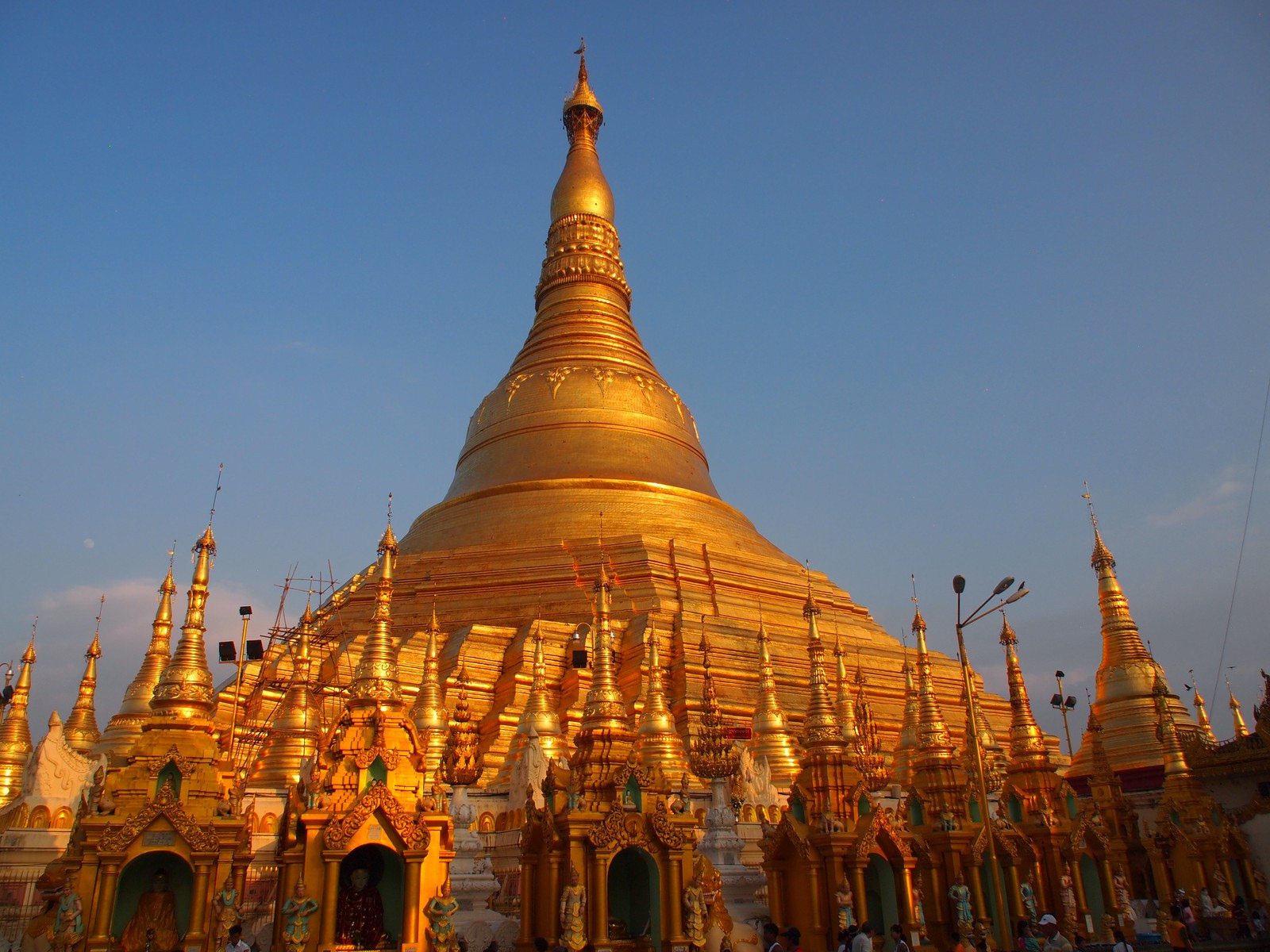 10 of the Most Incredible Temples in Asia
Posted on
26 August, 2014
We've shown you some of the continent's most mouthwatering dishes, its most stunning beaches, and its most breathtaking landscapes; now it's time to focus on Asia's most amazing temples. The diversity of these 10 temples is incredible: some are thousands of years old, some less than 20. Although they represent several religions (including Buddhism, Daoism, Hinduism, and Sikhism), and have vastly different styles (some are crumbling stone ruins, others have opulent gold exteriors), they have one thing in common: they have withstood wars, earthquakes, and the passage of time to remain some of the world's most visited sites.
Have you been to any of these incredible temples? Let us know in the comments!
10 of Asia's Most Incredible Temples
By Ali O'Neill
Wat Rong Khun, Chiang Rai, Thailand

By Ali O'Neill

Also known as the "White Temple," this is the most modern temple on the list by a long shot: it was built in 1997. It suffered earthquake damage in May 2014, but will be rebuilt over the next 2 years.

Shwedagon Pagoda, Myanmar

By Ali O'Neill

One of the most sacred sites in Buddhism, the Pagoda has existed for 2600 years, according to legend. It stands at 325 feet tall, and has 27 tons of gold leaf and thousands of diamonds and other gems.

Chion-in, Kyoto, Japan

By Ali O'Neill

Established in 1234, this temple serves as the headquarters of the Jōdo sect of Buddhism–the most popular sect in Japan–and is Kyoto's most visited pilgrimage temple.

Sri Ranganathaswamy Temple, Tamil Nadu, India

By Ali O'Neill

There are 7 temples in India dedicated to Ranganatha, a form of the Hindu deity Vishnu, but this one in Srirangam is the most famous: it's the largest functioning Hindu temple in the world. 

Borobudur, Indonesia

By Ali O'Neill

This 9th century Mahayana Buddhist temple in Central Java is the world's largest Buddhist temple, and Indonesia's single most visited tourist attraction.

Temple of Heaven, Beijing, China

By Ali O'Neill

This Daoist temple complex was constructed between 1406-1420, around the same time as the Forbidden City. The emperors of the Ming and Qing dynasties would come here to pray for a good harvest.

Golden Temple, Amritsar, India

By Ali O'Neill

Also known as the Harmandir Sahib, construction on this Sikh temple was completed in 1604. Its four entrances symbolize the Sikhs' openness to people of all religions.

Angkor Wat, Cambodia

By Ali O'Neill

Built in the 12th century, this temple complex was first Hindu, then Buddhist. The largest religious structure in the world, its name translates as "Temple City."

Tiger's Nest Monastery, Bhutan

By Ali O'Neill

Also known as Paro Taktsang, this Himalayan Buddhist monastery was built in 1692. The remote site has had religious significance since the 8th century, when it started off as a meditation cave.

Prambanan, Indonesia

By Ali O'Neill

Built by the Mataram Kingdom in the 9th century, this Hindu temple in Central Java is the largest Hindu temple site in Indonesia, and one of the largest in Southeast Asia.