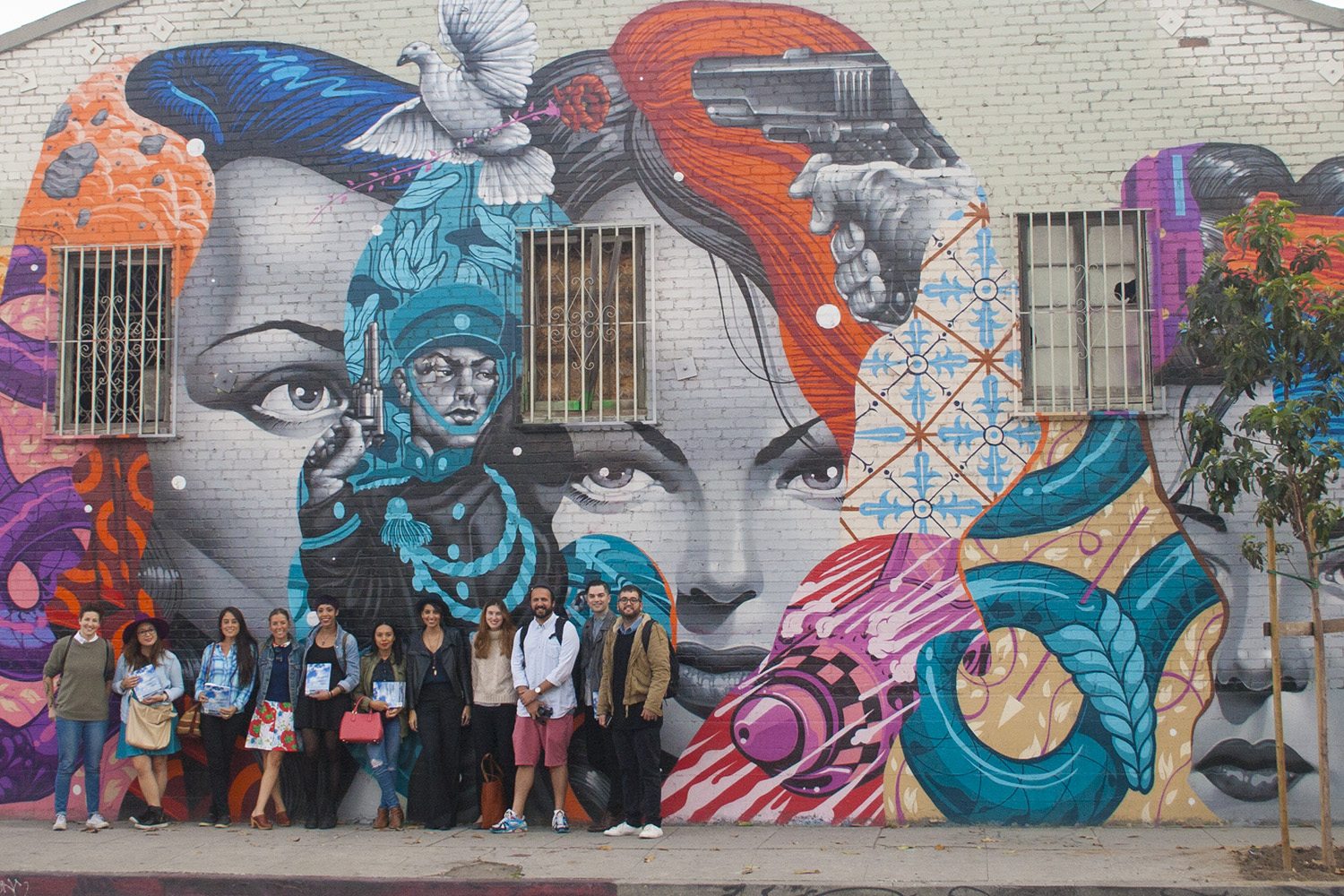 A Gathering Of Creative Minds Of Los Angeles
This past Friday, March 8th Hayo organized an InstaMeet in Downtown Los Angeles and invited the creative minds of the area to join on an expedition on the streets of DTLA discovering the art and artists that have graced the walls with their amazing talent.
Shreebs Coffee, the coolest coffee shop in a pop-up container, was our co-host and made sure every attendee had the fuel to learn and connect while Cart Wheel – Art, the killer art tour producers of DTLA, was our tour operator and gave us an incredible background of the works and their authors. We started our walk on Colyton and Palmetto and walked up Colyton until we reached 4th street where The Container Yard is located. This place is normally not open, but Cindy, our tour guide, asked to make it available for us, which was an extra special plus.
Our attendees included writers, photographers, designers, and artists. We saw works of artists like Defer, Breeze M, Ricky Watts, Tristan Eaton, Syntek, Vyal, David 'Meggs" Hooks, amongst many, many others. We also got to meet SEK who shared the story of his work and the relationship with the Container Yard and his creative endeavors.
Overall a wonderful experience and the perfect excuse to connect with the very talented creatives that live and hustle in the community. Check out some photos below and stay tuned for more free events happening around the world! Subscribe to our newsletter if you want to find out when.  Thank you to Sara, Adam, Kelly, Alex, David, Ren, Casey, Joy, Lauren, Maceo, Alyson, Matt, Cindy and everyone else who made it at least for a bit, and thank you Cart Wheel – Arts and Shreebs Coffee for helping us create this fantastic experience.