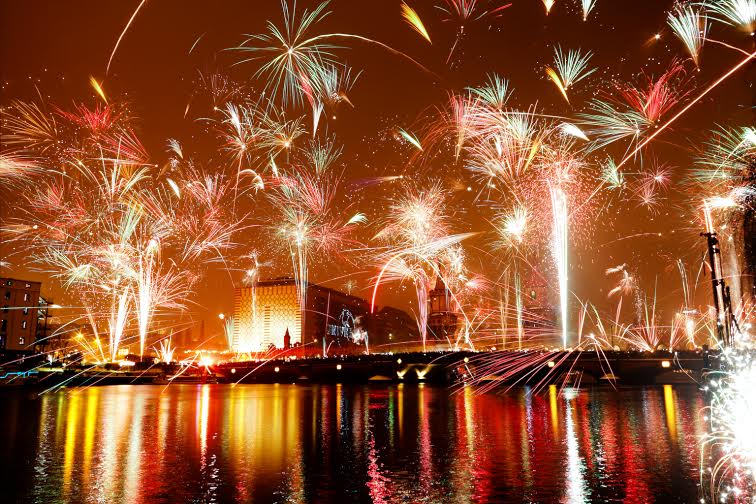 8 Best New Years Eve Festivals Around The World
Posted on
14 November, 2014
As we near another year gone by, it is time to reflect on what has passed and eagerly anticipate all the new experiences to come. It is also that time of the year where many wanderlusters leave behind familiar soil and venture into the unknown to explore, grow and bring in the New Year with like-minded travelers from all over the world. There are a unique variety of New Years Eve festivals that have long been known to attract those individuals curious and brave enough to immerse themselves in foreign cultural and authentic celebrations. Here is a list of 8 of the most eccentric, colorful and fun New Years Eve festivals that take place all over the world.
Full moon party, Koh Phangan, Thailand
An all night beach party held on the night of, before or after the full moon. The event attracts thousands of travelers every year because of its tropical location, music and fire dancers. 

Hogmanay Festival, Edinburg, Scotland
A three-day festival filled with extravagant events, fireworks, live bands and travelers from all over the world. Hogmanay really embraces its cultural roots with Shetland Vikings bearing fire lit torches and traditional Scottish music.

Silvester Open Air Party, Berlin, Germany
One of Europe's largest street parties that is celebrated between Brandenburg Gate and the Victory Column in Berlin attracting millions of locals and foreigners. 

Festival of Lights, Niagara Falls, Ontario, Canada
Canada's largest New Year's Eve event held at Queen Victoria Park attracts thousands of people and includes various musical talents and firework displays. 

The Falls Music & Arts Festival, Victoria, NSW & Tasmania, Australia
The Falls Music & Arts Festival is held annually in Lorne, Victoria, Marion Bay, Tasmania, and Yelgun, New South Wales on New Year's Eve. The festival is best known for its contemporary music performances including comedy, theatre, dance, cabaret, circus and many other art forms. 

The Fat Ox Fair, Bologna, Italy
The northern Italian city of Bologna celebrates New Years Eve with their annual Fat Ox Fair where an ox is decorated with flowers and ribbons while the crowd lights candles and fireworks are set off across the city. The main attraction of the night though is the setting up and burning of the 'Vecchione,' a large person made of straw, which is meant to represent the closing year. 

Calennig Midnight Celebrations, Cardiff, Wales
Cardiff's Winter Wonderland attracts thousands of people every year with its range of entertainment on offer including music, fireworks and ice-skating. 

Anjuna beach party, Goa, India
Goa is known to attract an array of tourists annually with its beautiful beaches, live music, delicious food and infamous parties. Often named as the top place in the world to party on New Year's Eve, the resorts all along the coast join together for one huge celebration. Photo courtesy of Flickr