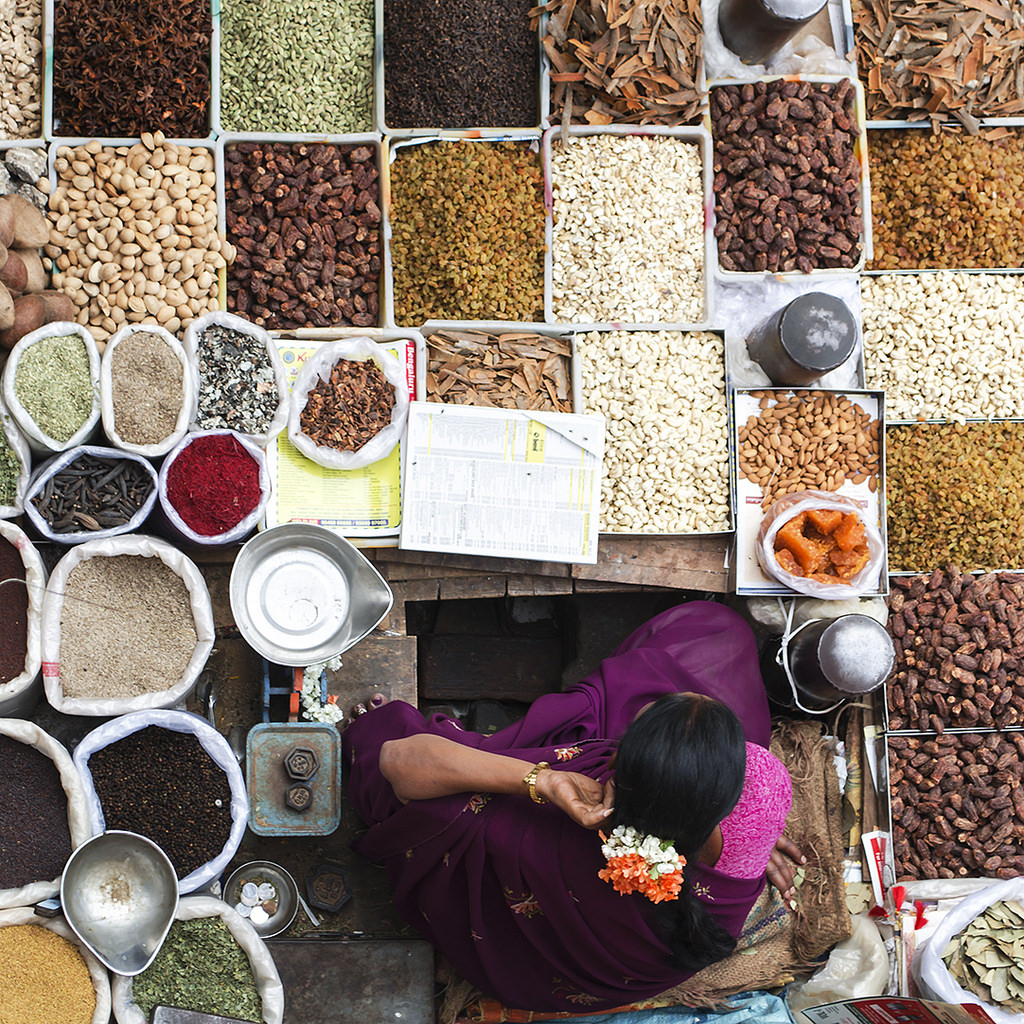 Friday Finds: Writer Ritu Prasad's Top 5 Choices for South Indian Brunch in Bangalore, India
Posted on
24 August, 2017
If you find yourself in Bangalore—Karnataka's balmy capital city—the full South Indian brunch, called Tiffin, is a must-try. Swap your chicken tikka masala for masala dosas and dine at any and all the cafes and restaurants below and get a taste of southern hospitality, Indian style.
Adyar Anand Bhavan
Adyar Anand Bhavan is always my first stop in Bangalore after dropping my bags at home, and for good reason: they've received 14 recognitions for their Southern Indian-style casual dining. While they began as a sweet shop 30 years ago, it is their savoury breakfast menu that makes them stand out today.
Nicknamed A2B, the restaurant is known for piping hot dosas (Indian lentil crepes) and uthappams (dosa's fluffier cousin) served with a trio of colourful chutneys, hearty pongal (a creamy, rice stew), and an assortment of traditional pickles. For locals, this cuisine can be eaten for breakfast or lunch.
What to order
The onion uthappam with extra onions—extra crispy—and a side of sweet South Indian filter coffee for the full Tiffin experience.
Adigas
Adigas' website proclaims: "18 chains can make you a legend if you get your idlis right."
This restaurant is a Bangalore favourite for all Tiffin dishes, including idlis (steamed rice and lentil patties), made by the dozen in front of eagerly waiting guests. Owner Vasudev Adigas treks out to each of his stores daily—nearly 186 miles total—to talk and taste, in the name of consistency and camaraderie.
Diners have two choices for seating options: steel high-tops facing the open kitchen, or table service upstairs. The menu, a veritable encyclopedia of South Indian fare, is the same regardless whether you sit or stand. A word to the wise: Stay away from the familiar North Indian entrees, and don't miss out on the famously buttery dosas.
What to order
Special masala dosa, with deliciously spicy-sweet sambar (lentil stew) to dip it in. Eat standing up at the steel countertops for the proper Tiffin experience.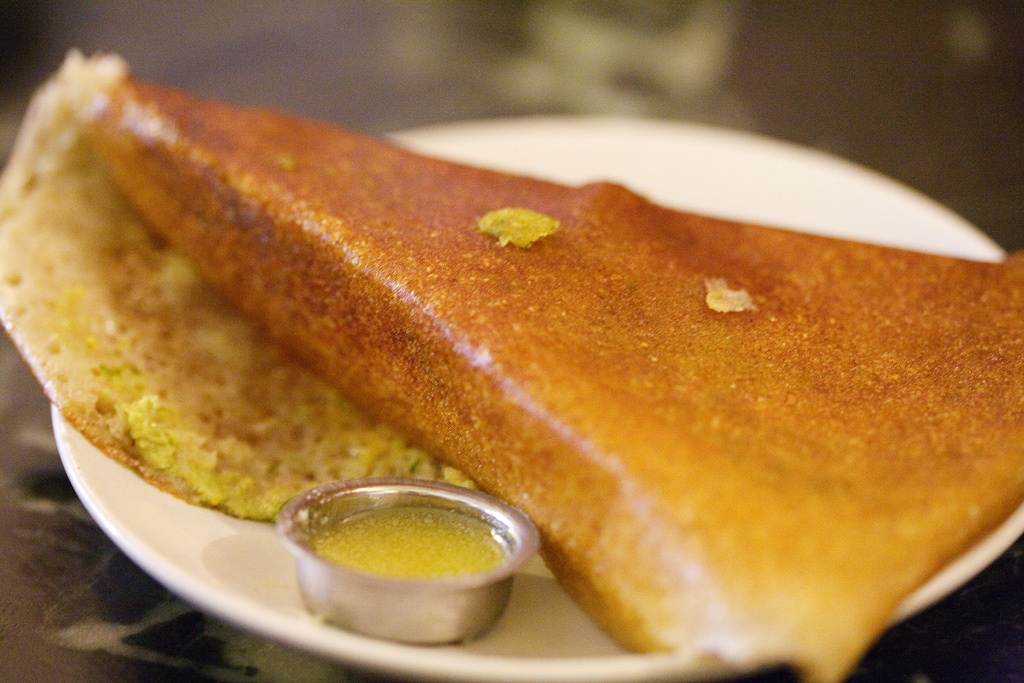 Photo: Calvin Haynes
Maiyas
In the 1940s, faced with World War II bans on rice, Yajna Narayana Maiya invented the rava (wheat) idli as a tasty alternative. Decades later, Maiyas remains a beloved cafeteria, serving up sweets, dosas, and of course, cloud-soft idlis. Maiyas has three Bangalore locations and feeds over 50,000 people daily. You can buy their spices and snacks across the city, but it's always worth dining-in for the experience of it all.
What to order
Rava idli, and the vada sambar — a fried lentil doughnut soaked in a vegetable stew. End with Maiyas' famous malai sandwich, a traditional dessert made with sweet cheese.
Mavalli Tiffin Rooms
With eight locations across Bangalore and more in Dubai, Singapore, and Muscat, Mavalli Tiffin Rooms, better known as MTR, is a South Indian icon. Maiyas owner Yajna Narayana Maiya and his brother, Ganappayya Maiya, founded MTR in 1951 after a trip spent studying restaurants in Europe. Three generations later, it's still a must-try for a genuine Tiffin experience in the city.
What to order
The classic South Indian thali to sample a bit of everything. Try their butter masala dosa for another great take on Karnataka's favourite breakfast.
Shri Sagar
Called the crème-de-la-crème of dosas by the Hindu and many old-school Bangaloreans, Shri Sagar is the place to go when you're craving a crisp dosa and strong coffee. Shri Sagar has been serving up South Indian food since the 1920s, when Co-Chefs and brothers Y.V. Subramanyam, Srikanteshwaran, Krishna Iyer, and Ramachandran moved to Bangalore. After serving the Maharaja of Mysore when he visited, business took off.
What to order
You can't go wrong with a simple butter dosa, but if you're feeling adventurous, try the Mysore masala dosa—it's got all the crispy, buttery goodness you want, plus a spicy dollop of Mysore-style red chutney.
Author: Ritu Prasad
Featured Image: Rajagopalan Sarang